Nga mihi nui ki a koutou katoa – warm greetings to everyone
Positive:

 
Our REPS focus this term is being positive. We love it when you help us at home. Here are some more great ideas for you to start your child's day off in a positive light. (Part 2)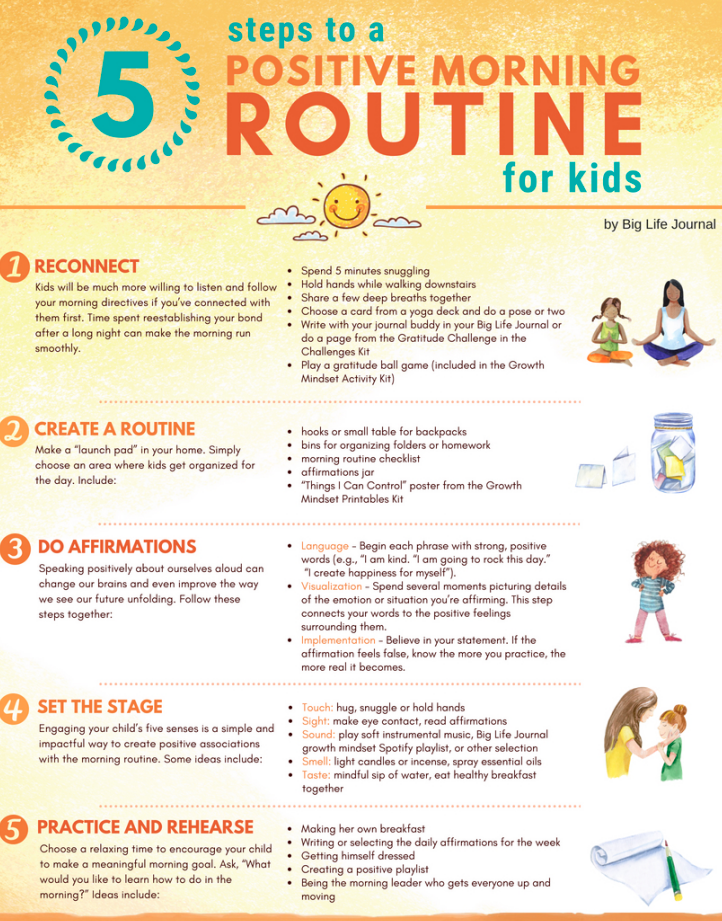 Future Focussed Learning:
We have been very fortunate to have Victoria and Maiau working with the whole school for 5 days of professional learning in how we can use our devices to maximise learning progress. Despite what you might think or hear, our iPads are for higher order learning, not 'play'. Today children learnt how to create their own digital book to show what they are learning. Victoria and Maiau were extremely impressed with all classes and especially the capability of the 5 year olds at making a digital alphabet book independently!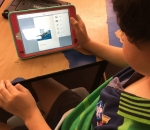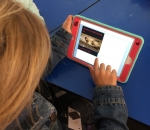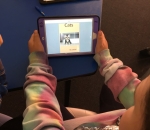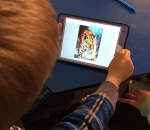 Cyber Safety:
As we are not yet a BYOD (Bring Your Own Device) school, we do not allow children to connect to our internet on their own devices bought from home unless they have specific permission for a learning device to assist them. Unfortunately some students have gained access to the internet password and are on their personal devices (cell phones) at break times. The password is being changed. The cyber safety agreement all students and parents signed this year states that all devices will be used for learning purposes. The use of these devices at break times is not for learning. Therefore, all personal devices must be handed in to the office before school and can be collected at the end of the day. No responsibility is taken for loss or damage from the school as these devices are not required for learning at school. The issue here to date has been with smart phones.
Reminder:
No school on Friday 28th September as it is a teacher only day for all schools in our Community of Learning/Kahui Ako.
Invitation:
We would love you to join us on Thursday the 27th September at 12 noon to share with your child's class their learning this term about "Exploration". Following this, you are welcome to stay and enjoy lunch with us (BYO). After lunch time we have an "Amazing Race" organised by some of our senior students. Feel free to stay for the mad fun! This will be competed in house colours. Please dress up in your wacky house colour and bring a gold coin donation for "Wacky Shirt Day" as well.
Thank you:
A big thank you to Whaea Tash who has been the student teacher in Room 2 with Whaea Debs. Tash has immersed herself into the life of the school and shown excellent teaching skills. She will be missed when she leaves us at the end of the term. All the best for your future teaching career Whaea Tash!
Bus Rolls:
To help us run the end of the school day smoothly and safely for everybody, ALL CHILDREN MUST SIGN OUT WITH THEIR ALLOCATED TEACHER BEFORE LEAVING. If you pick your child up early, you MUST also sign them out at the office. All bus changes MUST be communicated by the parent/guardian through the office (phone message or cell phone message/text BEFORE 3pm). We have tightened procedures around this after a child slipped through the system recently. Teachers will ring you if your child has not reported to them before leaving (including walkers as there are often many changes to manage). Please help us to keep your child safe.
Reminder -REPOROA PRIMARY SCHOOL ANNUAL PET & FAMILY FUN DAY 2018: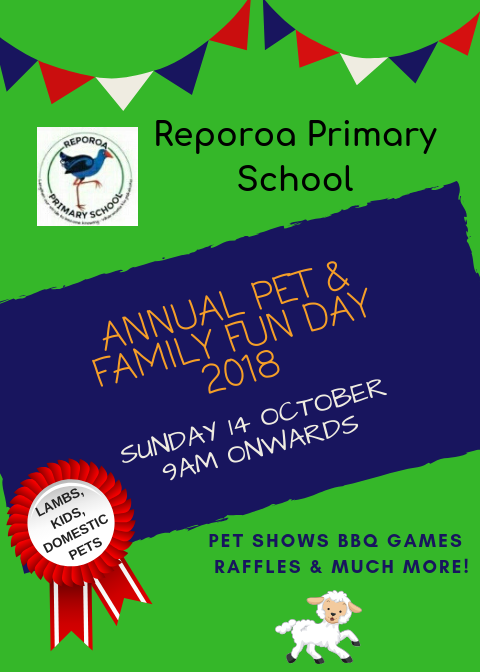 Stars of the week:
Ka Rawe te mahi (awesome work) to Cullen and Priya for their excellence in writing effort last week.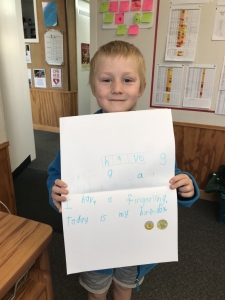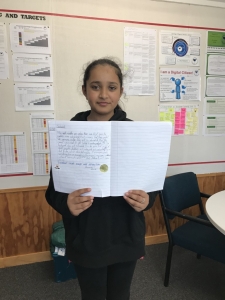 Sports:
Touch Rugby:
Newsletters went home Monday for any students interested in playing Touch Term 4.  It will be in Rotorua.  We need payment and permission slips back by Friday 21st of September.  Sorry for the late notice, but our School had been left off the information emails as we've never shown an interest in playing in the past.
Also, IF we make teams, and your child wants to trial for the Rotorua Rep Team, please indicate on the form.  I will call you Friday to let you know whether your child can attend the trial (part of the conditions around attending the trial is that the child be playing in the competition – and we'll know numbers etc by Friday).
Flippa Ball:
Newsletters went home Monday for any students interested in playing Flippa Ball Term 4.  Please see me if you did not get one and keen to play.
Sports Shoes:
If you have sports shoes your child no longer wears, but are in good condition, can you please donate these to the school. Thank you!
Any questions about either sport please see me, Phil McIndoe.  I will keep whanau updated about what's going on in the next newsletter.
Cheers,
Phil McIndoe
Raising money for our garden:
 WAIRAKEI ESTATE PROPAGATION PROJECT – Wednesday 14th November
The age group most appropriate for this project are 8-10 year olds. The children will need planting gloves, their lunches and wet weather gear, should the weather be inclement. The work is under cover, however the nursery is just covered with shade cloth and the plants are moved there by the students once potted up.
If your child is interested in being a part of this project they will need to return the slip below to Mrs Engel. We will require parent transport and parents are welcome to help out as well.
Leave school by 9:00am – 1150 Broadlands Rd and will return back to school at 1:00pm
– – – – – – – – – – – – – – – – – – – – – – – – – – – – – – – – – – – – – – – – – – – – – – – – – – – – – – – – – – – – – – – – – – – –
My child/ren _______________________ would like to participate in the planting project.
I am / am not able to provide transport                Yes / No
Signed _____________________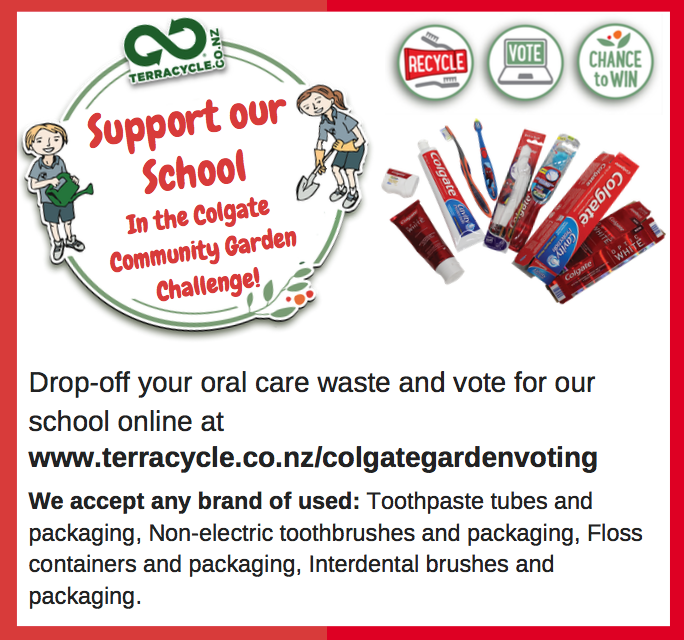 Calendar:
| | |
| --- | --- |
| Thurs 20th Sept | BOT meeting 11am |
| Thurs 27th Sept | Loud Shirt Day – gold coin donation |
| Fri 28th Sept | Teacher Only Day – No School |
| Sun Oct 14th | Pet Day pp Tues 16th Oct |
|  Fri 19th Oct | Group Day – Lake Rerewhakaaitu School |
| Fri 28th Sept | Term 3 finishes |
| Mon 15th Oct | Term 4 begins |
| Mon 22nd Oct | Labour Day – No School |
| Wed 14th Nov | Wairakei Estate Propagation Project |
Other Notices:
School Account Details:
Account payments can be made directly to our school ASB account using online banking.  The account number is: 123155 0134517 00
Remember if you get a new cell phone number  to notify the school so we have up to date records, also the office needs your up to date email address so the newsletter can be emailed out – thanks.
FRIDAY LUNCHES: 
Thank you. Click here for the lunch order form…
http://www.rep.school.nz/lunches/
Absences:
Reminder if your child is absent either text, leave a message fill in an or on-line absent form. We also are required to fill in the reason they are away, so remember to include this in your message – thanks.
Breakfast club:
We are needing another parent to help with breakfast club – if you can help phone the school 3338350, thanks.
Nãku i runga i aku mihi ki a koe – Yours with thanks
Richelle McDonald
and our team –Jill, Phil, Debs, Susannah, Rachel, Julie, Maureen, Heather, Tracy, Mary, Megan, Ross & Linda.


Print or Save this Post