Nga mihi nui ki a koutou katoa – warm greetings to everyone
Pet Day:

 
A very big and heartfelt thank you to Hine, Kyle, Klyie, Keren and the whanau group for making pet day such an awesome experience for everyone. It was disappointing to not have the calves but we certainly made up for it with lambs and the turnout was fantastic! I was also so very impressed with the family projects and the pet projects this year. They keep getting better and better!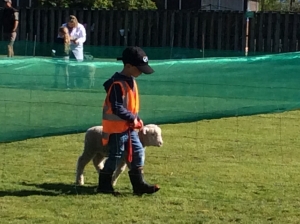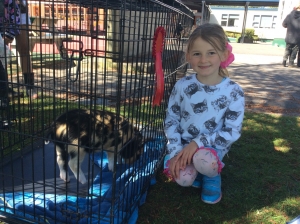 STEAM:
"60% of jobs have at least 30% of tasks that could become automated"*
STEAM learning encourages problem solving, critical thinking, innovation and creativity, equipping students with the skills required for our workforce. 
*McKinsey Global Institute, A Future that Works: Automation, Employment and Productivity, January 2017.
Children ar Reporoa Primary School have an hour and a half of STEAM (Science, Technology, Engineering, Art, and Mathematics) learning every week for 6 sessions each term. This is taken my Megan Smith in the Whanau Room. It was great to see the problem solving and creativity last term with some extremely serious bridge building competitions and maze creations!
Painting:
Our school is currently being repainted (the same colours) and is starting to look very smart with a much needed facelift. All of the main areas have been done over the holidays, but work will be ongoing over the next few weeks. In assembly I spoke to the children about respecting the painters and leaving them to do their work.
REPS:
This term our focus is striving. Talk to your children about how you strive to do your best during the day and what helps you to carry on without giving up. Where do you sit on our striving rubric?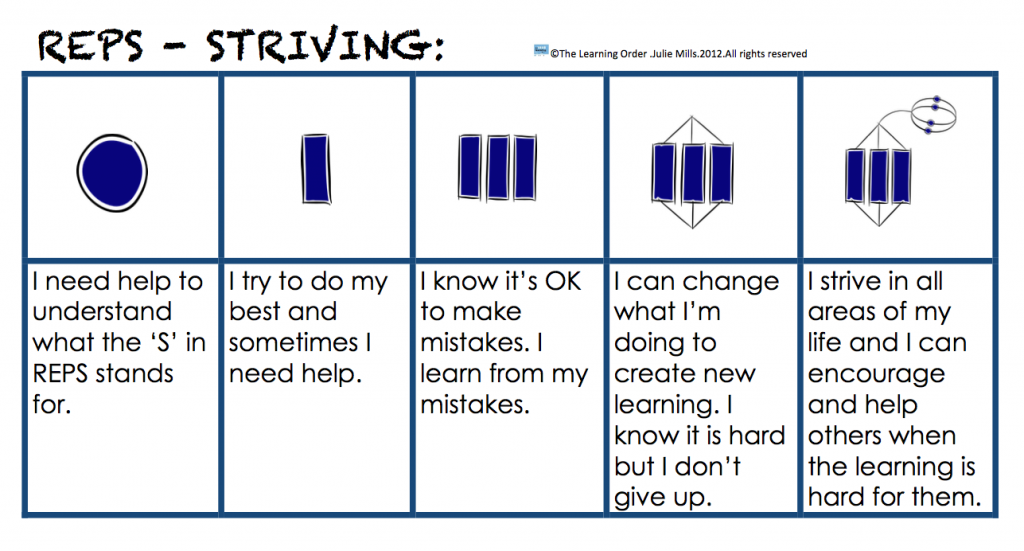 Invitation to our powhiri:
We would like to invite you to our beginning of the term powhiri – run by our students. This will be in the hall this Friday at 9am to welcome our new students and whanau. We are hoping to do this at the beginning of every term from now on.
Thank you:
A big thank you to Ross Oldham for being our caretaker over the last 3 years and keeping the school looking great! Ross is moving on and will have his last day with us next Friday. We wish him all the best. He will be missed. The school is currently going through the process of finding a replacement caretaker.
Board of Trustees:
Hi everyone,
The Board of Trustees have managed our usual meetings in Term 3, despite the winter illnesses and members busy calving.
We formally acknowledged our outgoing Board Chair, John Guyton and thanked him and his family for his long service as Board Chair. Without his hard work,  tenacity and sacrifice, the school wouldn't be where it is today. He is now Deputy Chair and I am grateful to have his guidance, knowledge and support for quite a few more years.
We received our confirmed ERO report this term and are thrilled to get another three year review. ERO has really tightened its standards over the last year or so and it's great they have acknowledged their trust in the journey we are on. I would like to thank Mrs McDonald  for the amazing job she has done managing the school, under her leadership this school has gone from strength to strength. It's not easy being a Principal in a rural school, and she has shown dedication, commitment, drive and passion.
Thank you to our other Board members Paul Leslie, Madelein Brennan, Graeme Monk and Susannah Engel for their hard work also, they work hard for all of our children. They do a great job as your voice.
Thank you to our parents and whanau who dedicate their time to working bees, the Whanau group, lunches, gardening, Breakfast Club, sports, parent help, huis, events, the list is endless. What you do is valued and appreciated.
Thank you to our teaching staff, the ones implementing our great ideas and working with our children all day, every day!! As we all know, teaching is a demanding job and they manage to fit everything in while getting great results for our tamariki.
Our school has so much to celebrate and be proud of, we are a thriving, inclusive community where parents, teachers and the Board all work together to provide high quality education and experiences for our students. Bring on Term 4!
Nga mihi
Hayley Hathaway
Board Chair
Stars of the week:
Ka Rawe te mahi (awesome work) to the amazing race organising team! They worked very hard to provide a fun afternoon for the rest of the school on the last day of term 3. What a fantastic time we had! Thanks Hennessey, Teagan, Harley, Doug, Priya, Kahurangi, Whitney, Krystal, Tyler, Piri, Sila, Adeline, Jaxon, and Madison T.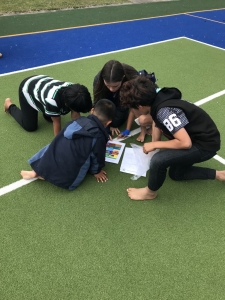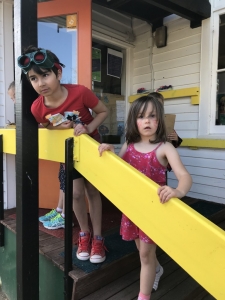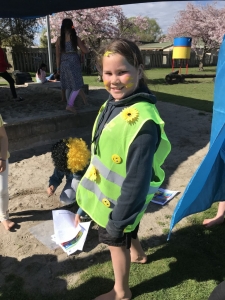 Sports:
Basketball & Netball:
Please bring all basketball tops and netball uniforms back to the office asap, thank you.
Flippa ball:
Flippa ball started yesterday – looks like loads of fun!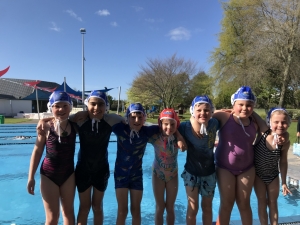 Sports Responsibilities:
This term teachers are sharing the responsibilities for sports. Please see the appropriate teacher if you have any questions.
School athletics – Rachel, Jill (results)
Cluster and BOP athletics – Richelle
Cricket – Susannah
Orienteering – Debs
School triathlon – Susannah
Flipper Ball – Phil
Raising money for our garden:
 WAIRAKEI ESTATE PROPAGATION PROJECT – Wednesday 14th November
The age group most appropriate for this project are 8-10 year olds. The children will need planting gloves, their lunches and wet weather gear, should the weather be inclement. The work is under cover, however the nursery is just covered with shade cloth and the plants are moved there by the students once potted up.
If your child is interested in being a part of this project they will need to return the slip below to Mrs Engel. We will require parent transport and parents are welcome to help out as well.
Leave school by 9:00am – 1150 Broadlands Rd and will return back to school at 1:00pm
– – – – – – – – – – – – – – – – – – – – – – – – – – – – – – – – – – – – – – – – – – – – – – – – – – – – – – – – – – – – – – – – – – – –
My child/ren _______________________ would like to participate in the planting project.
I am / am not able to provide transport                Yes / No
Signed _____________________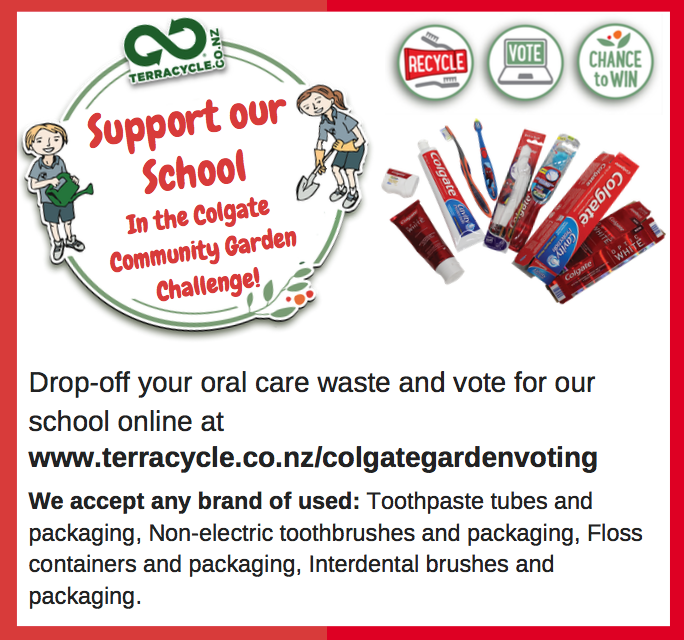 Calendar:
| | |
| --- | --- |
| Fri 19th Oct | Group Day – Lake Rerewhakaaitu School |
| Mon 22nd Oct | Labour Day – No School |
| Tues 30th Oct | Year 6 Enrolment Day 11:00am onwards in the school hall |
| Wed 31st Oct | BOT Meeting 11am |
| Thurs 8th Nov | Cluster Maths |
| Wed 14th Nov | Wairakei Estate Propagation Project |
| Mon 19th Nov | Michael Van De Elzen – NZ kiwi chef, The Food Truck save this date more information coming |
| Fri 7th Dec | Global World Presentation |
| Thurs 13th Dec | Y6 Graduation |
| Fri 14th Dec | Reports Home |
| Tues 18th Dec | Triathlon |
| Tues 18th Dec | Last Day for 2018 |
Other Notices:
School Account Details:
Account payments can be made directly to our school ASB account using online banking.  The account number is: 123155 0134517 00
Remember if you get a new cell phone number  to notify the school so we have up to date records, also the office needs your up to date email address so the newsletter can be emailed out – thanks.
FRIDAY LUNCHES: 
New lunch menu   ….. for this Friday
http://www.rep.school.nz/lunches/
Absences:
Reminder if your child is absent either text, leave a message fill in an or on-line absent form. We also are required to fill in the reason they are away, so remember to include this in your message – thanks.
GROUP DAY – Just a quick note to let you all know we have plenty of food available for sale on Friday 19 October, care of our sponsors and Lake Rerewhakaaitu PTA.
Burgers
Sausages
Nachos
Ice creams
Coffee Cart
Cakes
Water – Thanks for your support – Lake Rerewhakaaitu School
 Community Notice 
House or shearers quarters and small paddock wanted to rent for 3 year contract. Please ph or text Tim 027 8799 100
Nãku i runga i aku mihi ki a koe – Yours with thanks
Richelle McDonald
and our team –Jill, Phil, Debs, Susannah, Rachel, Julie, Maureen, Heather, Tracy, Mary, Megan, Ross & Linda.


Print or Save this Post