Nga mihi nui ki a koutou katoa – warm greetings to everyone
Board of Trustees:
Congratulations to our new Board:
Kate Bowron
John Guyton
Paul Leslie
Kane Polyblank
Kay Werahiko
Cultural Festival: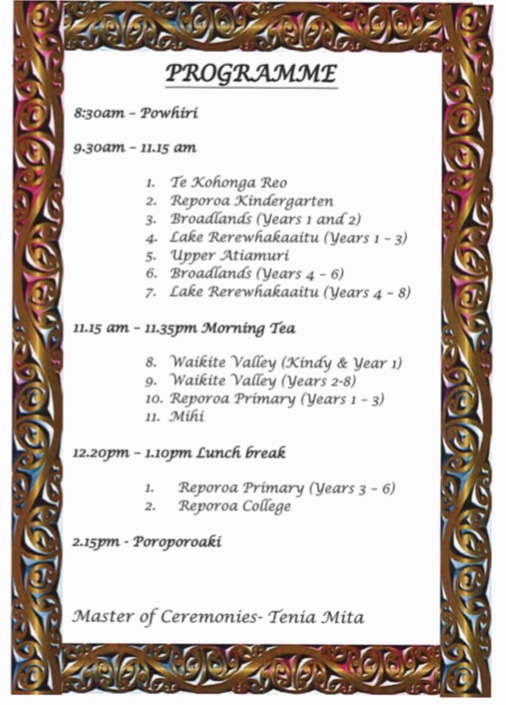 Student Learning Conferences:
SLC's (Student Learning Conferences) will be held on…
Tuesday 25th June 2019 1:30 – 5:30pm
Wednesday 26th June 2019 3:30 – 5:30pm
Thursday 27th June 2019 3:30 – 6:30pm
This year our SLC's will be 20 minutes as we are going to include SeeSaw and also showing you how to read your child's report, which is now online through our new Student Management System – Linc-Ed.
(Please note, classes will not be in session on the Tuesday afternoon, please make arrangements for your children so that teachers can conduct their SLC's. Classes will finish at 12:40)
To book a session with your child's teacher please go to
https://www.schoolinterviews.co.nz
and enter the event code below
b94t7
You will need an up to date email address as confirmation of the booking will be sent via email.
Reporting to parents mid and end of year:
This year our reports will be sent out digitally through our SMS (Student Management System) called Linc-Ed. You will be given instructions on how to access the report at the Student Learning Conference. Parents can then keep tabs at any time on their child's progress, attendance, school account through their log in on Linc-Ed. Teachers are currently writing the reports which will be ready for you at the end of week 9 this term.

Star of the week:
Ka Rawe te mahi (awesome work) to Stella for her great help in breakfast club. She is always there every morning to lend Keren a hand. She is great at using her initiative and getting things done. Ka pai Stella!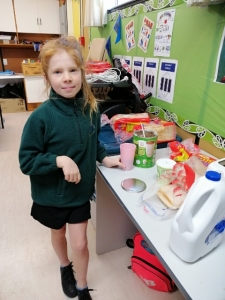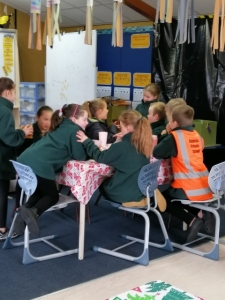 Sports:
BOP Cross Country:
Good luck to Sam Phillips, Stella Marshall and Grace Martelli who are representing the Reporoa Cluster in the BOP Cross Country on Tuesday next week.
Staff:
Kōkā Piri (Jazmine Elkington) is our teacher in charge of sport and can be emailed at jazze@rep.school.nz
Jolene Guyton is our sports co-ordinator. She will be managing the entries, permissions, transport and sports uniforms for the teams.
RIPPA RUGBY photos coming in the next newsletter.
Calendar:
| | |
| --- | --- |
| Fri 21st June | Kapa Haka Festival |
| Tues 26 June | Student Learning Conferences 1:30 – 5:30 |
| Wed 27 June | SLC  3:30 – 5:30 |
| Thurs 28 June | SLC 3:30 – 6:30 |
| Fri 28 June | Reports ready |
| Fri 5th July | End of Term 2 – 3pm finish |
| Mon 22nd July | Term 3 starts 9:00am |
| Fri 2 August | School Photos |
| | |
Other Notices:                                                                           
School Bus Vests;
Reminder these belong to the school. If you are moving remember to return your vest to the school office.
School Uniforms:
If you are moving and would like us to sell your old uniform on behalf come in and see us – thanks.
School Account Details:
Account payments can be made directly to our school ASB account using online banking.  The account number is: 123155 0134517 00
Remember if you get a new cell phone number  to notify the school so we have up to date records, also the office needs your up to date email address so the newsletter can be emailed out – thanks.
FRIDAY LUNCHES: 
Lunch menu
http://www.rep.school.nz/lunches/
Absences:
Reminder if your child is absent either text, leave a message or fill in an on-line absent form. We also are required to fill in the reason they are away, so remember to include this in your message – thanks.
Library News:
Library sessions happen every Monday for Rooms 1, 2 and 3.
Rooms 5 & 6 have theirs on alternate Fridays.
Books must be carried in a book bag or plastic bag to and from school. Please remind, or help your children with returning their library books.
Lost or damaged library books will be charged for.
Nãku i runga i aku mihi ki a koe – Yours with thanks
Richelle McDonald
and our team –Jill, Jazz (Piri), Debs, Chelsea, Susannah, Rachel, Julie, Maureen, Heather, Mary, Karla & Linda.


Print or Save this Post