Nga mihi nui ki a koutou katoa – warm greetings to everyone
Welcome back to term 4:
A very warm welcome to friends and whanau returning to Reporoa Primary and a special welcome to our new families! As per usual, we are holding a powhiri to welcome all of our newcomers this Friday at 9:15 in the hall. It will be great to have some current families support us in the welcome, followed by morning tea in the staffroom.
Striving:
This term our REPS (Respectful, Engaged, Positive, Striving) focus is striving. Talk to your children about how you strive to do your best during the day and what helps you to carry on without giving up. Where do you sit on our striving rubric?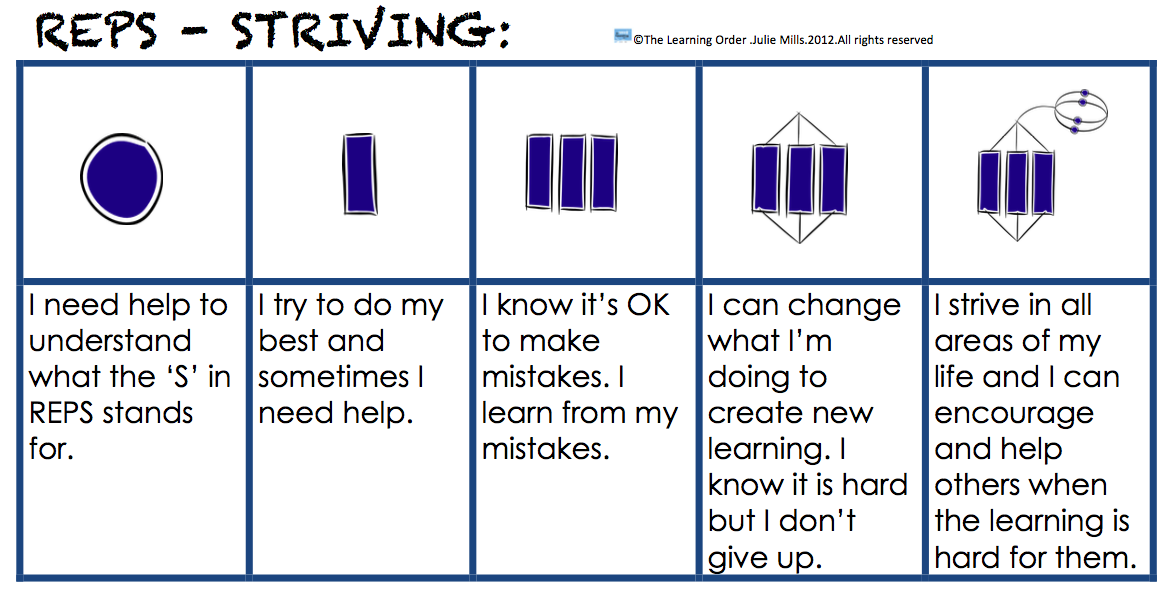 Kindness:
This competition is still open – for this week only. Children can bring a note from their parents as evidence or photos, artefacts, the sheet signed etc.
Part of being positive is in the way we interact with others and the environment. It is important that we are kind in all we do. I have issued a challenge to the children over the holidays. Bring me evidence (photo or artefact) of completing two things from each of these columns, and you will go in the draw for a prize! I look forward to seeing all of the kind things that are happening over the holiday break!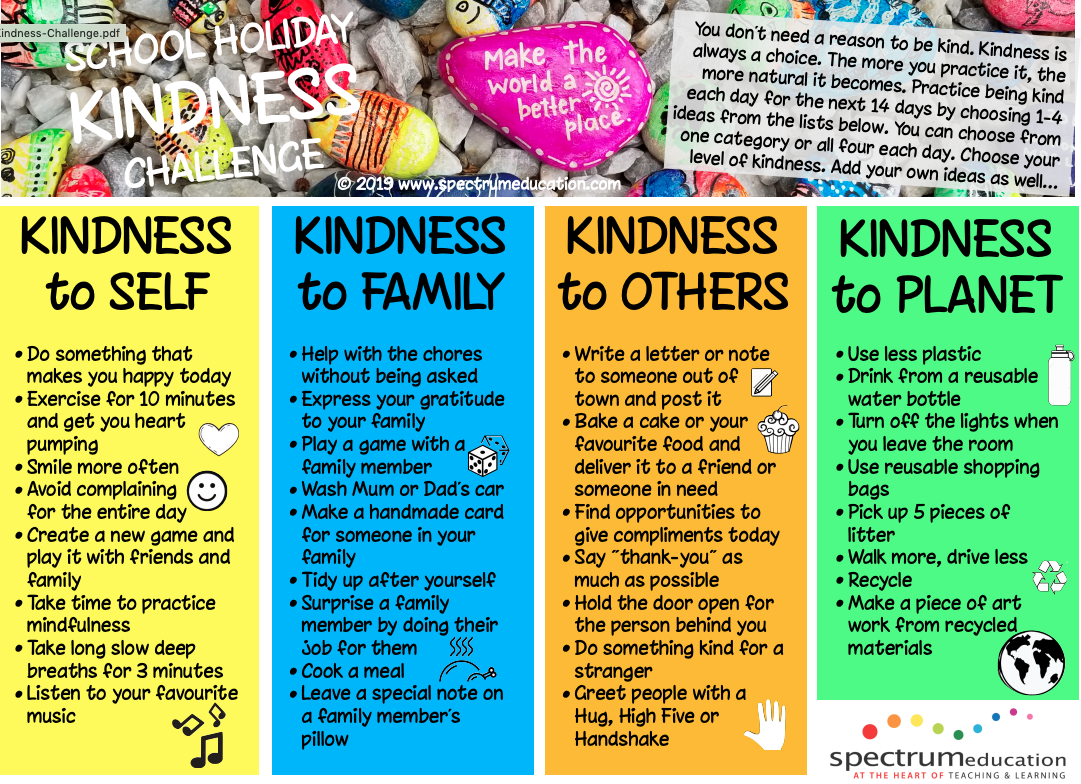 Pet Day:
We are looking forward to seeing you at school this Sunday morning for our annual pet day. Even if you don't have a pet, it is lots of fun with games, raffles, food and more!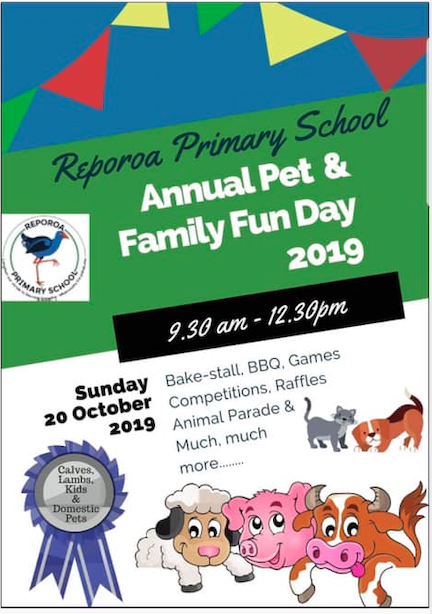 Collaborative Kids Conference:
This term our Community of Learning/Kahui Ako are getting together to run a Collaborative Kids Conference. This is a conference run by kids, for kids. Our year 5 and 6 students will be attending. Some of them will be running workshops in sign language and using Makey Makey with Scratch to design music. I had lots of fun with Room 5 and 6 at the end of the term having a go with the Makey Makey!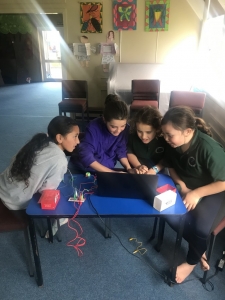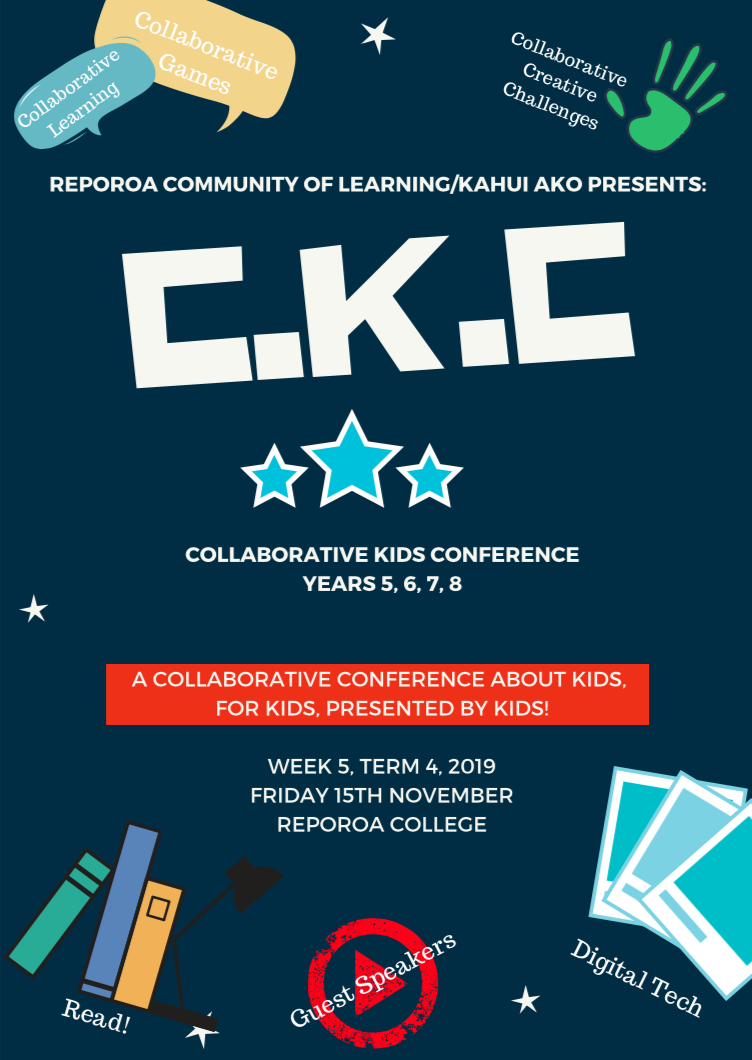 Update your details please…
It is very important that we have your correct address, email, phone number, and emergency contact details. If you have moved, changed phone numbers or email please phone the office 07 333 8350 or 027 660 2281 to get your current information to us asap.
WAIRAKEI PLANTING DAY 
7 November  Waiarakei Planting Day. I need 25 children 8 years and over plus as many parents available to help and transport our children. Register your interest with  Mrs Engel, Room 3 at the beginning of  THURS lunchtime. More info to arrive home this week.
ORAL CARE PRODUCTS
"Please drop your oral care waste products to Room 3. We are collecting to send away a 5 kilo pack at a time to have a chance to win some of the great prizes on offer. Please also take the time to vote online for Reporoa Primay School.
Thanks Susannah"
URGENT! 

Board Secretary:
WE NEED YOU! The Board of Trustees are after a Minutes Secretary. A laptop can be provided if necessary and training will be given. Meetings are approximately twice a term, at school on a Wednesday 11:00am-1:00pm during winter and 7:00pm – 9:00pm during summer. Please contact Richelle McDonald through the school phone (07 333 8350 or 027 660 2281) if you are interested in applying.
Stars of the week:
Ka Rawe te mahi (awesome work) to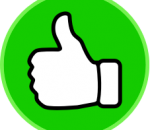 A very big thank you…
…to our hard working staff who came in during the holidays for a day of curriculum development with Julie Mills from The Learning Order. We are updating our current curriculum, adding a graduate profile, and tweaking our localised content at present. We are excited about the quality of what we will have when finished.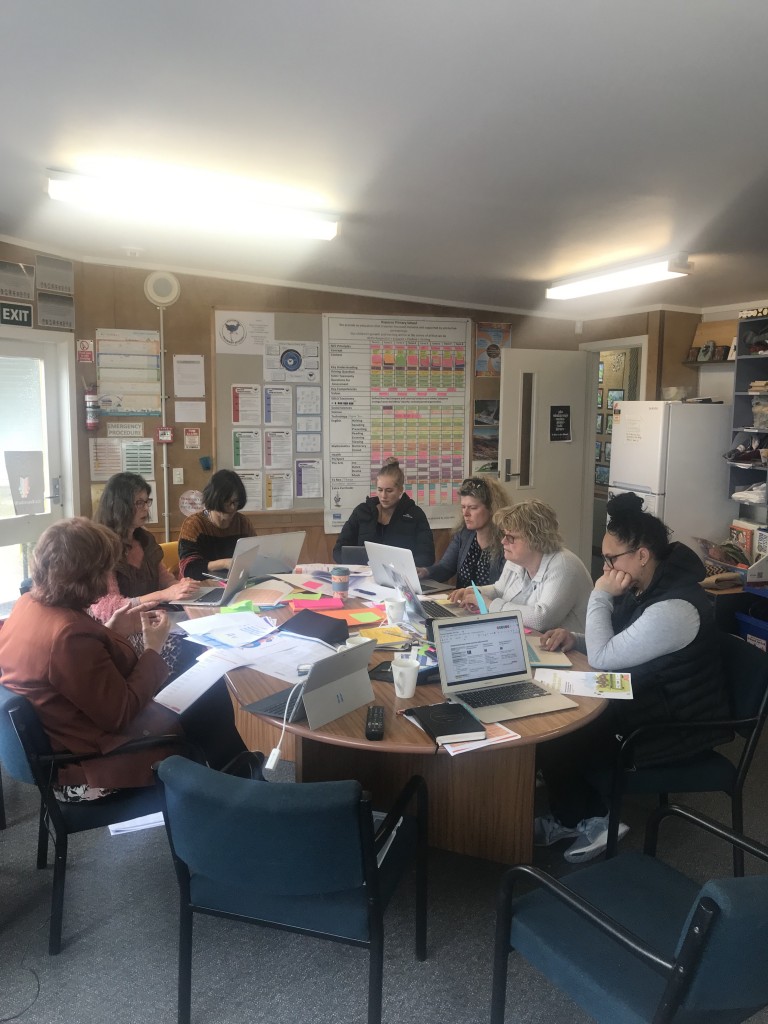 Sports:
Welcome back to term 4
First up we have CBOP Cricket on the 5th November. A newsletters will be coming home this week for the children that have shown interest. We will be needing a couple of parent helpers to do some practices at lunch time during the weeks ahead and to go with them on the day, any help would be much appreciated.
Secondly we have our School Athletics on the 6th November. Watch out for more information to come.
Thirdly we have CBOP Orienteering on the 12th November. A newsletter will come home the next week for the kids that have shown interest. We are very lucky to have Kyle Brennan taking the kids on the day and he will come to school closer to the time to show the kids what's involved with doing orienteering. We have quite a big team looking at going so if you can help out with transport it will be very much appreciated.
Flippa Ball notice home today
Have a great week
Sports calendar for term 4.
5th November – CBOP Festival Cricket Rotorua Years 4-6
6th November – School Athletics
12th November – CBOP Orienteering Event Rotorua Years 5/6
19th November – Cluster Athletics
3rd December –  EBOP/CBOP Athletics Championship Whakatane
December – Annual School Triathlon
Jazmine and Jolene
Calendar:
| | |
| --- | --- |
| Sun 20th Oct | Pet Day – Family Fun Day |
| Fri 25th Oct | Group Day |
| Mon 28th Oct | LABOUR DAY |
| Thurs 31 Oct | Whanau Meeting 7pm |
| Tues 5th Nov | Festival of Cricket |
| Wed 6th Nov | Athletics |
| Thurs 7th Nov | Wairakei propagation day |
| Tues 12th Nov | Orienteering |
| Thurs 14th Nov | Firewise |
| Mon 18th Nov | Go4it starts |
| Tues 19th Nov | Cluster Athletics pp 21st Nov |
| Tues 3rd Dec | BOP Athletics |
| Fri 6th Dec | Reports Home |
Other Notices:                                                                           
School Bus Vests;
Reminder these belong to the school. If you are moving remember to return your vest to the school office.         If you lose your vest  it will cost $15.40 to replace it.
School Uniforms:
If you are moving, or have a uniform that no longer fits and would like us to sell your old uniform on behalf come in and see us – thanks.
School Account Details:
Account payments can be made directly to our school ASB account using online banking.  The account number is: 123155 0134517 00
Remember if you get a new cell phone number  to notify the school so we have up to date records, also the office needs your up to date email address so the newsletter can be emailed out – thanks.
FRIDAY LUNCHES: 
http://www.rep.school.nz/lunches/
Absences:
Reminder if your child is absent either text, leave a message or fill in an on-line absent form. We also are required to fill in the reason they are away, so remember to include this in your message – thanks.
Library News:
Room 1 Friday 9am
Room 2 Friday 9am
Room 3 Friday 11am
Room 5 Friday 10am
Room 6 Monday 11am
Books must be carried in a book bag or plastic bag to and from school. Please remind, or help your children with returning their library books.
Lost or damaged library books will be charged for.
Kia ora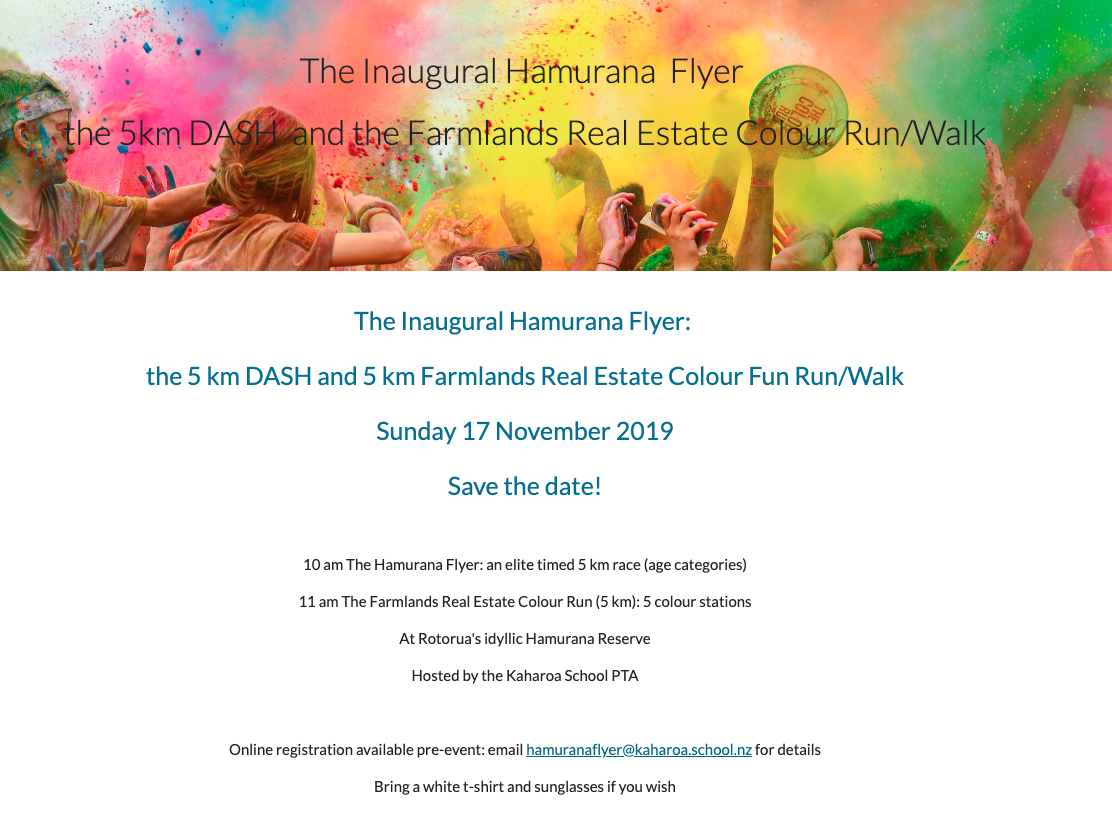 Nãku i runga i aku mihi ki a koe – Yours with thanks
Richelle McDonald
and our team –Jill, Jazz (Piri), Debs, Chelsea, Susannah, Rachel, Julie, Maureen, Heather, Mary, Karla & Linda.


Print or Save this Post