Nga mihi nui ki a koutou katoa – warm greetings to everyone
Happy New Year:
I trust that you are all having a wonderful summer full of family adventures. Welcome back and thank you for getting your child's uniform and stationery sorted so efficiently. The staff really appreciate your willingness to be organised for the year!
A very warm welcome to our new families/whanau, and a welcome back to returning families/whanau. It is a pleasure to have you as part of our school. Please feel free to pop in and meet myself or the teachers or drop us an email anytime.
Remember, if you have a niggle we need to know about it. Moaning on social media does not assist your child…but we can and do want to help. Please see your child's teacher first and then see the principal if you are not satisfied with the outcome. We all want the best for your child and will work together to find solutions.
We have had an amazing start to the term. I am very proud of the settled and calm way the children have begun the year. They look amazing and the behaviour has been superb! It's going to be a wonderful year!
Communication:
We use a variety of methods to communicate with you, but we need you to do your bit and make sure you receive that communication!
School Newsletters – get emailed via an automated system every second Wednesday and are held in the school website. We must have your correct email address. To see all newsletters you can go to the website  http://www.rep.school.nz/category/newsletters/ 
If you do not receive the newsletter email, make sure you phone the office and let us know what your email address is. The newsletter has important information in it and we need you to keep up to date with what is happening in the school. It is not helpful when parents don't read the newsletter and the complain that they were not informed. We do provide a paper newsletter on request.
Text and Phone – We will text and/or phone when there is an issue or to clarify something important, or if we have not heard why your child is away. It is vital that we have your correct phone details for health and safety reasons. Please text and/or phone us when your child is away.
Facebook – Our school has a facebook page which we post news and events. If you use facebook, be sure to follow us! https://www.facebook.com/ReporoaPrimarySchool/
School App – We use the school app to get information out that is of importance such as cancellations. Be sure to down load the app on your phone. Instructions are at the bottom of every newsletter. Make sure you have the newest app available as it changed in 2018.
SeeSaw – This year classes will be using SeeSaw as a way to share progress with home. Make sure you sign up and keep interested in how your child is doing at school. An email will come out at the beginning of the year inviting you to join.
Website – Our website contains all basic information about how we operate at Reporoa Primary School. We aim to keep this as updated as possible. If you need information, check out the website first. www.rep.school.nz
LincEd – Our reporting and assessment details are kept in the LincEd SMS (Student Management System). This means mid-year and end of year reporting is done online and available to you at any time. Reminders will be sent prior to the mid-year and end of year reporting stage on how to view. Again, we must have your correct email address for this to work.
Policies and Procedures – All of our policies and procedures are online and available to view by going to  https://www.schooldocs.co.nz/ . Click 'search for your school' and type in Reporoa. Our user name is reporoa and our password is pukeko. Each term we will ask you to review a policy online for us.
Uniform:
Information about the uniform can be found here:
In 2020 the full uniform is compulsory for all students.
Stationery:
The link for stationery lists can be found here:
It is expected that children will start the year with their stationery. It is difficult for you child to make the best possible start to their learning if they do not have their stationery ready on day one.
Staff:
We have had a few changes over the holidays and welcome Cherie Hill to the staff. Cherie comes from Taranaki and will be teaching years 4-6 in Room 2 this year. She is one of the Deputy Principals and has the responsibility for the Senior Team. She will be sending an introductory letter home early in the term.
We also welcome Tina Dobson back on staff. Tina will be working on Thursday and Friday doing our Deputy Principal release.
The staff have had teacher only days on Thursday the 30th and Friday the 31st January. They have been busy involved in professional learning and setting up for the year.
Powhiri:
On Friday next week at 9:15am in the hall we will be welcoming our new students and their families to the school with a Powhiri. This is a termly event and an important way for us to welcome our newcomers. It is in week 2 because we have new kapa haka leaders who need a little time to practice their roles. Invitations will go home with new families to come along as our manuhiri but all are welcome. It is nice to have some whanau on the tangata whenua side too.
Buses:
This morning we had a bus meeting where we discussed appropriate bus behaviour. We practiced lining up in our bus lines and walking onto the bus. The children all need to have signed a bus contract. If we don't have one for your child, we have sent another copy home. Please read it with your child and return it to school this week signed.
Remember – we need to hear from you or another adult in charge if there is a change to the bus situation for your child. We will not take your child's word and put them on a different bus without a message from a reliable adult. You can phone or text the school before 3pm to make the change.
Meet and Greet:
This year our meet and greet will be on Wednesday the 19th February at 5pm. Please come along with your whanau and a picnic. You can meet your child's teacher. It is a social time where we open the pool and have games on the field. Come along and enjoy our school community!
The Board of Trustees AGM will follow the Meet and Greet at 7pm.
Koru Garden:
Room 1 using the Koru Garden to work on their Treaty of Waitangi Scavenger Hunt. We hid our 14 fact cards and then worked in pairs to complete our questions about Waitangi Day.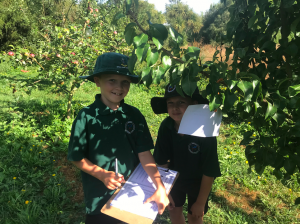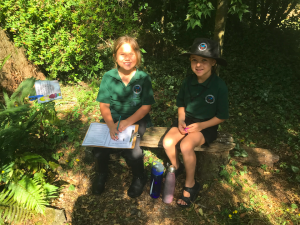 HELP WANTED: please connect with Susannah 027 366 9867 or pop into see me in Room 1: We need a small team to erect our new shed – jobs include: collection of shed from Mitre 10 in Taupo, sourcing concrete, boxing, and laying a pad, fixing pegboard for tools and putting in workbench.
Kai Gardens – we need to fill in our gardens with suitable fill to plant winter veggies. I have a source but need someone available with a vehicle and trailer. Thank you!
Introducing the Staff:
Richelle McDonald

Cherie Hill

Debs Morrison

Jazmine Elkington 

(Kōkā Piri)

Susannah Engle

Rachel Judd

Principal

DP / Room 2

DP / Room 5

Room 3 Bi-Lingual

Room 1

Room 6

principal@rep.school.nz

cherieh@rep.school.nz

debsm@rep.school.nz

jazze@rep.school.nz

susannahe@rep.school.nz

rachelj@rep.school.nz
| | | | | | |
| --- | --- | --- | --- | --- | --- |
| | | | | | |
| Julie Vine | Karla Shaw | Maureen Johansen | Tina Dobson | Heather Vermeulen | Linda McDonald |
| Room 1 (Fridays) | STEAM (Wednesday) | Office Manager | DP release teacher | Teacher Aide/Librarian | Caretaker/Cleaner |
| juliev@rep.school.nz | | office@rep.school.nz |   |   |   |
Sports:
Swimming:
Swimming has already started with classes swimming daily. Please remind your child to bring their togs every day!
Welcome back to term 1
We hope you all had a lovely relaxing holiday with all your family & friends. We are straight back into another busy term of sports. We are looking at putting a years 5/6  Flippa Ball team in this term at Rotorua Aquatic Centre, it will be after school every Tuesday from the 18th February until the 7th April. I will speak to the children on Friday and a newsletter will come home to the children that have shown any kind of interest, parents will have to supply transportation to and from the Aquatic centre as it is after school.
Sports Calender for term 1
25th February  – Reporoa Primary Swimming sports
10th March – CBOP Rats Duathlon (Rotorua)
10th March – Cluster Swimming Sports (Reporoa College) Note change of date
12th March –  CBOP Top School (Rotorua)
8th April – CBOP Swimming (Rotorua)
More information will come home for the CBOP events closer to the time. Looking forward to another exciting year of sports.
Jazmine and Jolene
Calendar:
| | |
| --- | --- |
| Monday 3rd Feb | Term 1 starts |
| Monday 3rd Feb | 1st Assembly 9am |
| Thursday 6th Feb | Waitangi Day – no school |
| Friday 7th Feb | School as usual |
| Wed 12th Feb | Bus Warden Training |
| Friday 14th Feb | Junior Sleepover |
| Tues 25th Feb | Reporoa School Swimming Sports pp 26th Feb |
| Tues 10th March | RATS Duathlon (Change of Date) |
| Tues 10th March | Cluster Swimming Sports (Change of Date) |
| Friday 6th March | Kahui Ako Teacher Only Day |
| Thurs 12th March | Top Schools |
| Wed 18th Mar | Cluster swimming Sports |
| Wed 8th April | CBOP Swimming Sports |
| Thurs 9th April | Last Day of Term 1 – 3pm finish |
| Friday 10th April | Good Friday |
| Tues 28th April | Term 2 starts 9:00am |
Other Notices:
School Account Details:
Account payments can be made directly to our school ASB account using online banking.  The account number is: 123155 0134517 00
Remember if you get a new cell phone number  to notify the school so we have up to date records, also the office needs your up to date email address so the newsletter can be emailed out – thanks.
FRIDAY LUNCHES: 
Lunch menu
http://www.rep.school.nz/lunches/
Absences:
Reminder – if your child is absent either text, phone and leave a message, or fill in an on-line absent form. We also are required to fill in the reason they are away, so remember to include this in your message – thanks.
Car Parks:
Please use the car parks provided at the front or back of the school. No vehicles are permitted on the school grounds except for staff or service vehicles.
Nãku i runga i aku mihi ki a koe – Yours with thanks
Richelle McDonald
and our team –Cherie, Jazz, Debs, Susannah, Rachel, Julie, Tina, Maureen, Heather,  Karla & Linda.
Contact Details:
Massey Road
Box 2, Reporoa, 3060
Phone 07 3338350
Cell 027 660 2281
Email: office@rep.school.nz
Principal: Richelle McDonald, principal@rep.school.nz


Print or Save this Post