Nga mihi nui ki a koutou katoa – warm greetings to everyone
FUN RUN / CROSS COUNTRY! 
Results:
Year 0/1 Girls

1st – Olive Halliday

2nd – Charlotte Manville

3rd – Naiome Hurihanganui

Year 0/1 Boys

1st – Fletcher Muggeridge

2nd – Apiata Pardoe

3rd – Johnny Wills

Year 2 Girls

1st – Narlah Hurihanganui

2nd – Harriet Polyblank

3rd – Elsie Crafar

Year 2 Boys

1st – Mayjah Ngarongo

2nd – Noah Phillips

3rd – Stevie Boy Penetito

Year 3 Girls

1st – Irie Forrest

2nd – Saige Phillips

3rd – Bailee Holt

Year 3 Boys

1st – Charlie Martelli

2nd – Oliver Wills

3rd – William Ferrier

Year 4 Girls

1st – Charlotte Halliday

2nd – Ruby Martelli

3rd – Alexis Janson

Year 4 Boys

1st – Braxton Muggeridge

2nd – Easton Guyton

3rd – Ihaka Davis

Year 5 Girls

1st – Stella Marshall

2nd – Amy Ferrier

3rd – Libby Wills

Year 5 Boys

1st – Sam Phillips

2nd – Logan Klaus

3rd – Jack Manville

Year 6 Girls

1st – Grace Martelli

2nd – Lacey Davis

3rd – Charlotte Cowan

Year 6 Boys

1st – Henry Halliday

2nd – Liam Guyton

3rd – Abel Cameron
WOW are amazing turn out of parents/grandparent & Whanau that came along to support our Tamariki on the fun run last term. We would like to say a BIG THANK YOU we really appreciate the support and the kids enjoy having you there too. Just one more thing a BIG THUMBS UP to our Marshalls without you guys the events don't go ahead.
Fundraising:
Thank you to all those who raised money for our PE gear! Remember to order your prizes by Friday 24th July.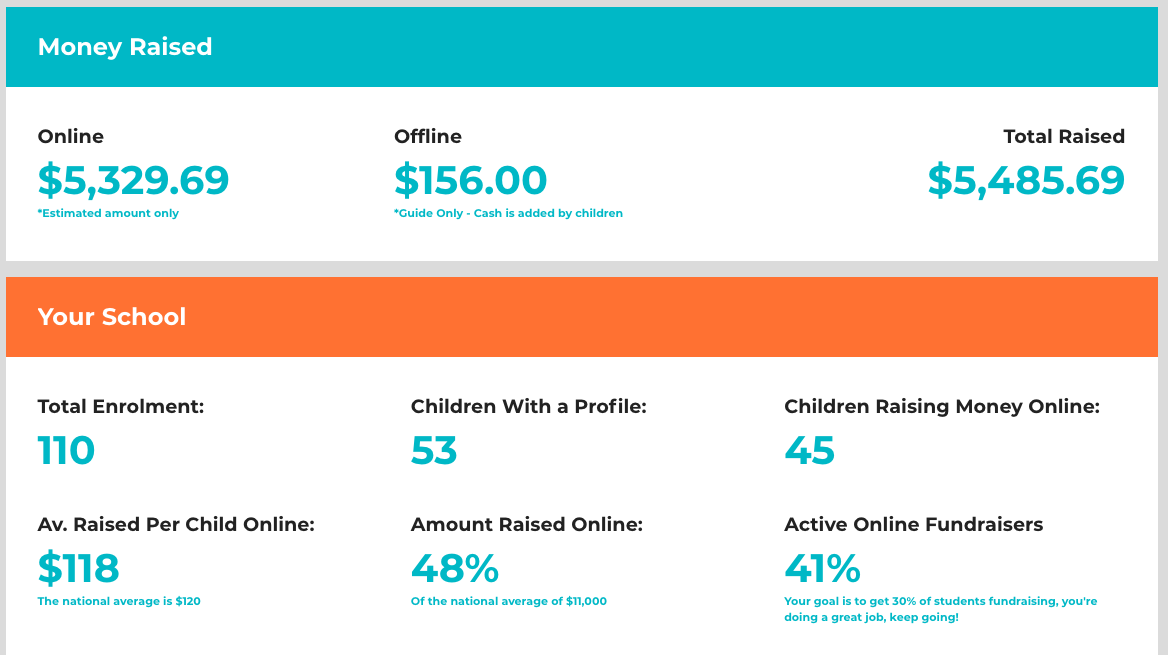 Assembly:
This term we have decided to trial a change of time for our assembly. A celebration assembly will be held on Fridays at 2:15 where we will showcase student work, sing and give out certificates. Monday morning at 9am will be a very short 10 minute admin assembly to set up for the week. Both will be in the hall.
Student Learning Celebrations and Teacher Only Day:
SLC's (Student Learning Conferences) will be held on Teacher Only Day​ – Friday 7t​ h​ August 2020 8:00 – 4:50pm. Some will also be held on Monday 10th August 3:30 – 4:50. (Note – This has changed from Thursday 6th as there has been a timetable clash for teachers. We apologise for any inconvenience!)
This year our SLC's will be 20 minutes and will include SeeSaw and your child's report, which is now online through our new Student Management System – HERO.
(Please note, Friday 7th August is a teacher Only Day so please make arrangements for your children as teachers will be conducting their SLC's. Children are expected to attend the SLC with their parents/caregivers for the 20 minutes.)
Online Mid-Year reports will be live for parents on Monday 27th July.
To book a session with your child's teacher please go to
​https://www.schoolinterviews.co.nz
and enter the event code below…
8k8kw
You will need an up to date email address as confirmation of the booking will be sent via email.
Reports – 'Linc-Ed' has changed to 'HERO':

We are delighted to be able to launch our new reporting system, Hero. The staff have been writing your child's report in our Hero software and we are excited to share this with you to include you in your child's learning journey.
Our aim has been to implement a robust system that allows teachers, parents, and students to access learning in an online environment that is secure, easy, and effective.
Hero allows teachers to share learning anytime, anywhere and this can be viewed on any device. We are excited about the potential that the software offers. The report is designed to build year on year so that over time you will have access to written posts, assessments, images, video and helpful resources all in one place.
Information about how to log in and view your child's learning will be sent home on Monday when the mid-year reports become live.
Powhiri for newcomers:

Production:
We are very excited to announce that this term we will be putting on a school production! Our concept inquiry for term 3 is "Exploration" so we have decided to create our own production looking at Reporoa and its past. The production will move through time in Reporoa looking at how different groups have explored the land and settled here.
Save the date! Friday 18th September
School Hours:
A reminder that school begins at 9am. It is important that children get to school in plenty of time to settle and get organised for the day. Between 8:30 and 8:45 is ideal. Arriving at 9am or later can cause children to be unsettled and unorganised, which is not a great start for them.
Another reminder that school finishes at 3pm. Picking children up early is only justified for things such as medical appointments. Children miss vital parts of their education when they are regularly picked up early, causing them to have to catch up on things they are behind in the following day and adding to the workload of the teacher.
Stars of the week:
Ka Rawe te mahi (awesome work) to our Kapa Kaka leaders Matthew, Rakau, Lovely and Mareikura. They run our powhiri for newcomers and do a fabulous job!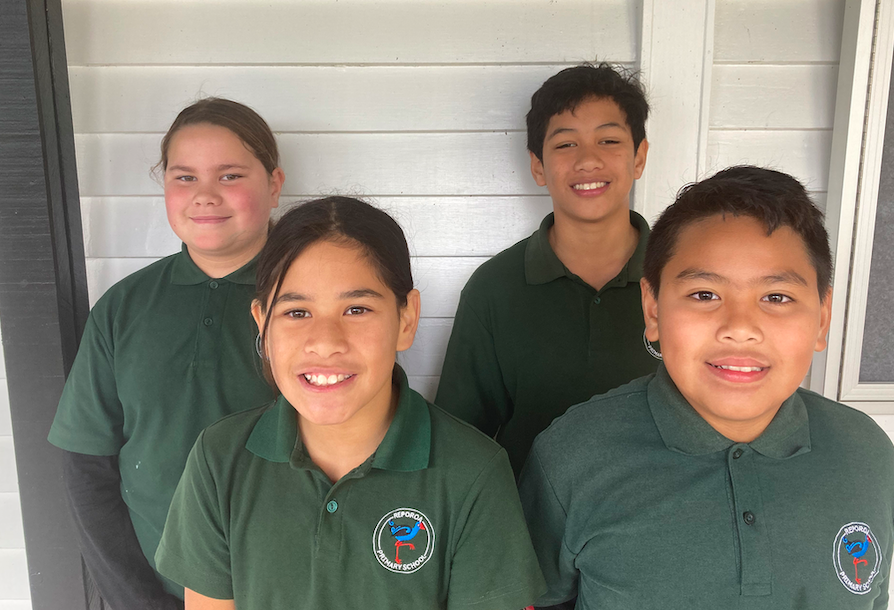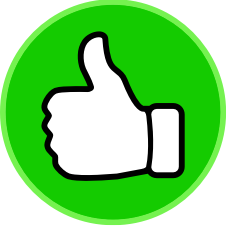 Tha

nk You!
A very big thank you to John and Jolene Guyton, Paul Leslie, Matthew Martelli and Linda McDonald for fixing up the playground at the end of last term. We appreciate you giving your time for our students benefit!
A HUGE THANK YOU to Vicky and her team at Reptec for the sponsorship to fix our BBQ trolley. What a world of difference it has made👍👍
Sports:
We are very lucky to have 4 teams going this year, we wish you the best of luck for Wednesday 5th August, PP Thursday 6th August. I have put the teams names down just in case you never received you letter last term. We will have more information out end of next week.
Team1          Team2            Team3             Team4
Reece          Max                 Alexander        Brandon
Brian            Liam                Abel                  Logan
Chorus        Henry              Ihaka                Jack
Libby           Mareikura        Paris                Brodie
Maya           Reegan            Jacobi              Amy
Stella           Paige               Abby                Grace
ROTORUA MINI MARATHON
Wahoo the Rotorua Mini Marathon event will be going ahead this year on Friday 25th September 2020. Entries will have to be entered by Friday 28th August 2020.
We will inform the children during assembly at the beginning of August or see Maureen for information at the office if you want your child to take part.
TOD – Parents will need to transport their own children.
Jazmine and Jolene
PHOTO DAY THIS FRIDAY 24th JULY
Masterpiece arrive at 9:00am, they take an individual photo and a family photo of all children at school. If you require pre-schoolers to be in the photo phone the school and we will arrange it. if you need college children to be in the photo you will need to contact the College and arrange for them to leave and come over.
Usually the group photos are around 11am but there is a bit of waiting around.
A copy of the photos are sent to all families and orders are placed at this time.
A copy of the class photo can be seen at school.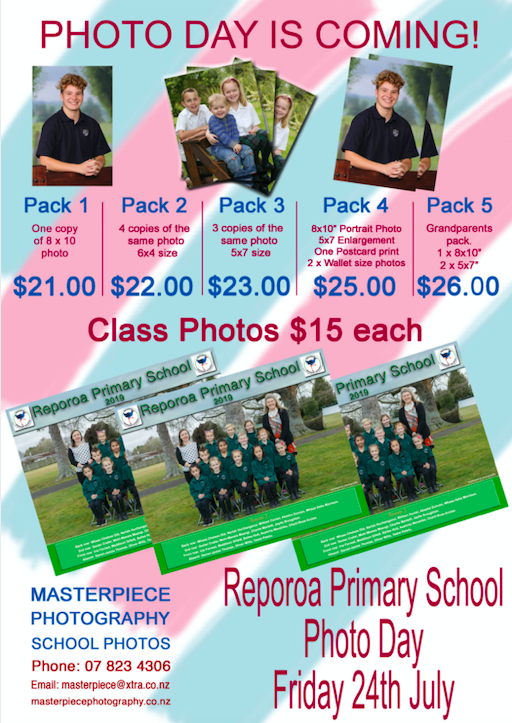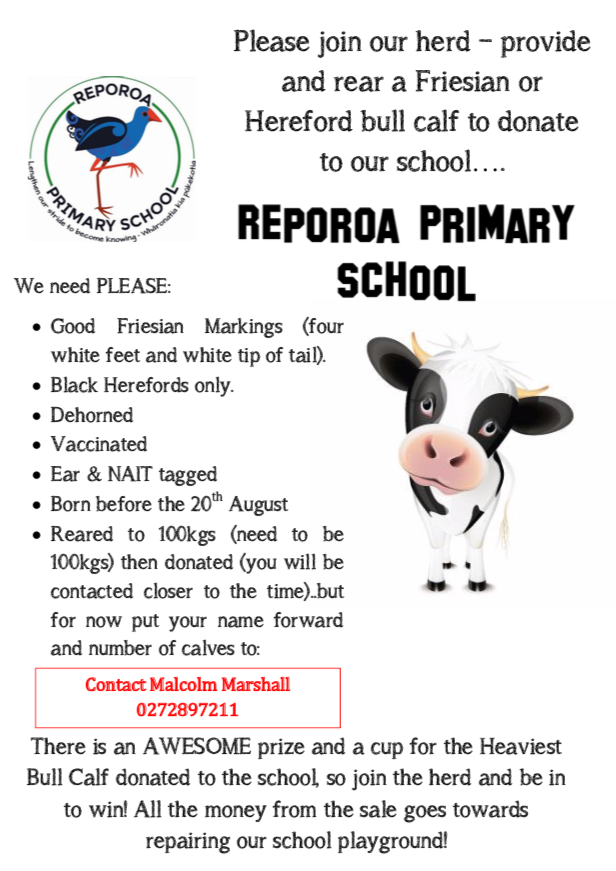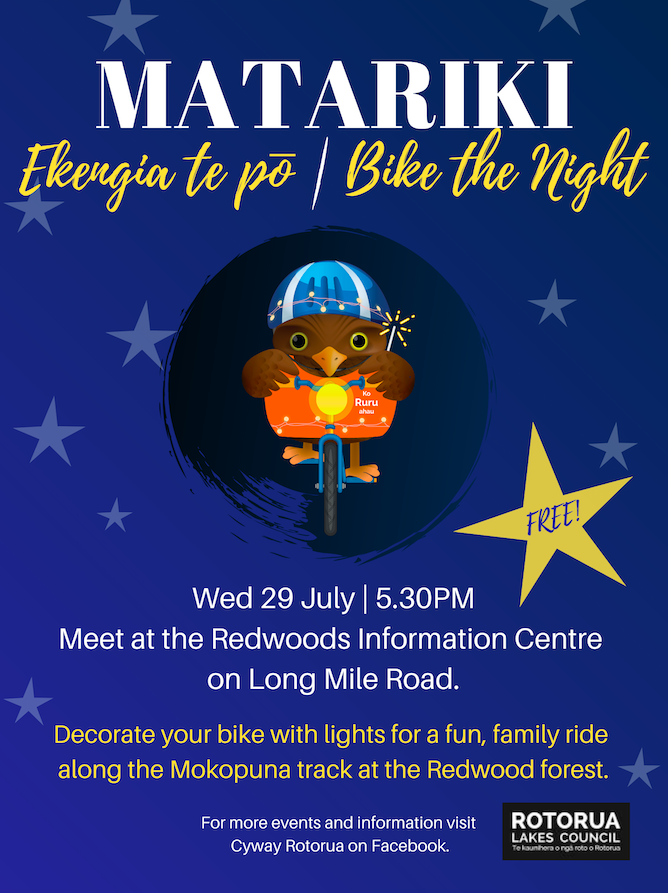 Calendar:
| | |
| --- | --- |
| Fri 24th July | School Photos this Friday 9:00am start. Powhiri 9:15am in the hall. |
| Thurs 30th July | Whanau Group meeting 7pm in the staffroom – everyone welcomeFri 7th Aug |
| Wed 12th Aug | Science Roadshow |
| Wed 5th Aug | Amazing Race pp 6th Aug Kuirau Park Rotorua |
| Fri 7th Aug | Teacher Only Day and Student Learning Celebrations |
| Wed 2nd Sept | Speeches |
| Wed 9th Sept | Reporoa Valley Cluster Speeches |
| Wed 16th Sept | Reporoa Valley Cluster Winter Sports pp 17th Sept |
| Thurs 24th Sept | Last day Term 3 – 3pm finish |
| Fri 25th Sept | TOD |
| Mon 12th October | Term 4 starts 9:00am |
| | |
Other Notices:
SCHOOL LUNCHES: 
Our new lunch menu came home the end of last term.
SCHOOL UNIFORMS
Please remember to name your school uniforms then they can be returned to their owners – thank you.
School Account Details:
Account payments can be made directly to our school ASB account using online banking.  The account number is: 123155 0134517 00
Remember if you get a new cell phone number  to notify the school so we have up to date records, also the office needs your up to date email address so the newsletter can be emailed out – thanks.
Absences:
Reminder – if your child is absent either text, phone and leave a message, or fill in an on-line absent form. We also are required to fill in the reason they are away, so remember to include this in your message – thanks.
Car Parks:
Please use the car parks provided at the front or back of the school. No vehicles are permitted on the school grounds except for staff or service vehicles.
Bus Changes:
ALL changes to bus arrangements MUST be made through the office please. We will not make changes based on children's requests. REMINDER ALSO when events finish to tell us so we can update our bus rolls.
Thanks
Nãku i runga i aku mihi ki a koe – Yours with thanks
Richelle McDonald
and our team –Cherie, Jazz, Debs, Susannah, Rachel, Julie, Tina, Maureen, Heather,  Karla & Linda.
Contact Details:
Massey Road
Box 2, Reporoa, 3060
Phone 07 3338350
Cell 027 660 2281
Email: office@rep.school.nz
Principal: Richelle McDonald, principal@rep.school.nz


Print or Save this Post