Nga mihi nui ki a koutou katoa – warm greetings to everyone
Pet Day:

 
A very big thank you and congratulations to all who were involved in Pet Day. Special thanks to Hine and Kyle for organising the pets, and the whanau group for organising the food, and the teachers for organising the games! The weather was on our side and it was a great day all around. Well done to those who received ribbons and well done to those who went on to represent our school at Group Day which was last Friday at Broadlands School.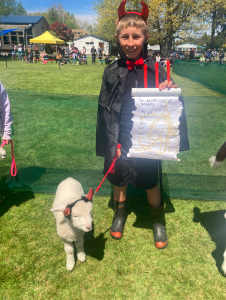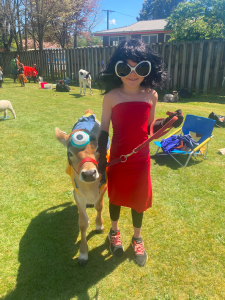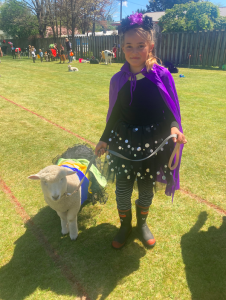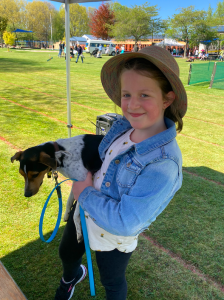 Bus transport to school:

 
There has been talk in the community about the bus situation when bypassing other schools. We have recently received the communication we were waiting for from the MOE and will inform the community as soon as it has been brought to the BOT meeting this week. We can assure you that Reporoa School does NOT have a school zone and therefore ALL children are eligible to attend. This is about transport only. Please do not engage in gossip as we will deliver the facts as soon as we are able to. Nga mihi, Richelle
Athletics:

 
We are well underway with our athletics practices. This year the whole school is getting out there twice a week to learn the skills required at each discipline. The children are having great fun while getting better at their individual goals. Make sure you join us on the 11th of November for our athletics day!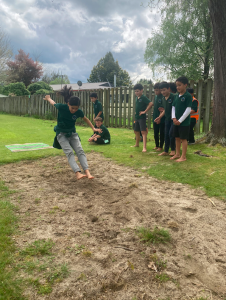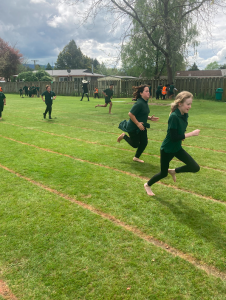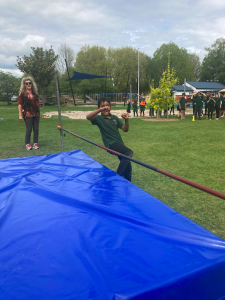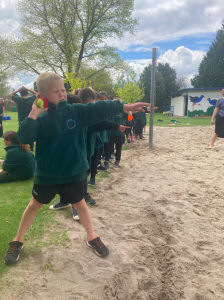 Community of Learning/Kahui Ako:

 
Reporoa Primary hosted the PLG (Professional Learning Groups) for our Kahui Ako on Thursday. We had teachers visit us from Reporoa College, Broadlands, Galatea, and Rerewhakaaitu. At the PLG we shared some of our successes in collaborative teaching and learning, PB4L (Positive Behaviour for Learning), digital curriculum, Te Reo, and phonics. I am very proud of the staff and how well they presented each workshop that they took. It is always nice to collaborate with our colleagues from other schools in the Reporoa area and share ideas. We look forward to attending the next one at the College towards the end of the year!
Stars of the week:
Ka Rawe te mahi (awesome work) to Harriet and Elsie who wrote some excellent stories about what striving means to them.
"Striving is when you take harder learning goals. I strive by doing harder goals. Mojo solved his problem by taking one step at a time." (Harriet)
"Striving is keeping on going. I strive by finishing my work. Mojo strived by taking little steps." (Elsie)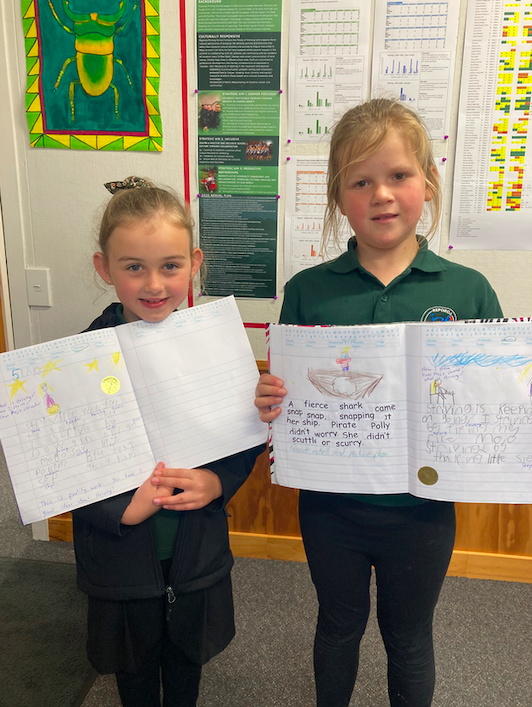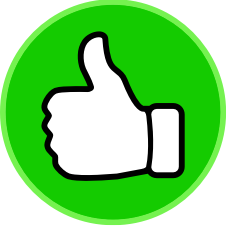 Thank You!
A big thank you to Kayla McDonnell for donating some New World mini garden plants to us. We love gardening and will make use of growing them this term with a bit of a garden competition!
Fundraiser – Vermicast…
$10 per bag. Please pay at the office before collecting your bag. Excellent for your spring gardens!
Thank you to My Noke who have come to our aide and donated the bags for fundraising as well as replacing the soil that was taken from our garden recently.
Sports:
Y4, 5 & 6 CBOP CRICKET coming up on the 3rd November –  thank you to John Guyton for being the parent coach for this day, have an enjoyable day.
CBOP ORIETEERING Y5 & 6, 10th November. Kyle Brennan will be taking a training on the 4th November – thank you to Kyle for doing this for our school we really appreciate it.
ATHLETICS DAY 11th November pp 12th November
Note: Children complete in the age group of their age on the first day of term 4.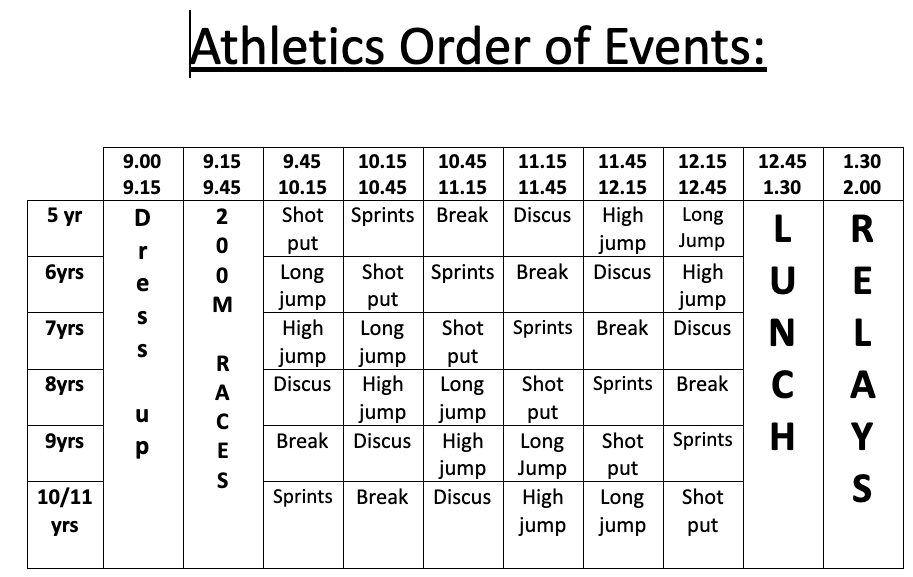 Whanau Group News:
Please note there is a Squash tournament on Saturday so please do not park at the Squash club.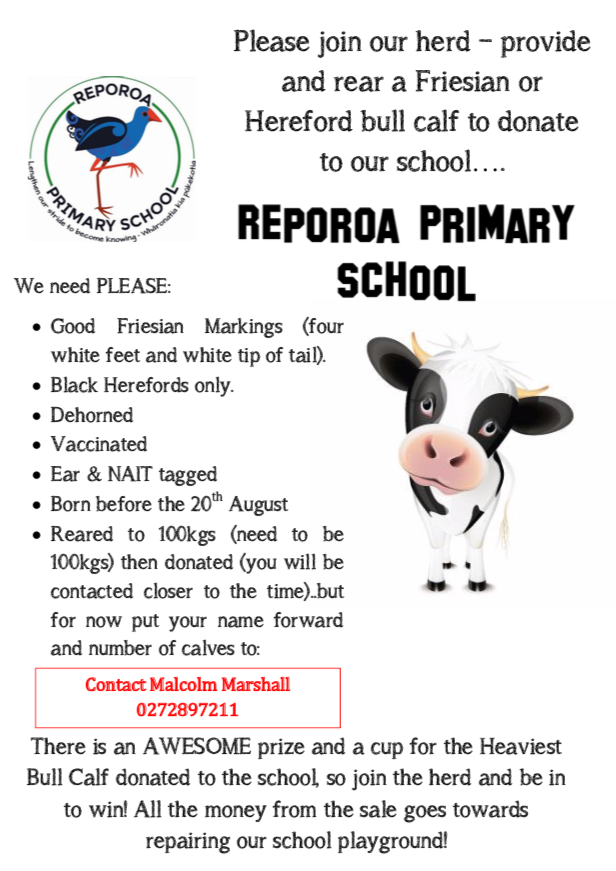 Need help with a high Energy Bill?
For every new business or farm that signs an Energy Management Contract with Independent Energy they will donate $100 back to Reporoa Primary School!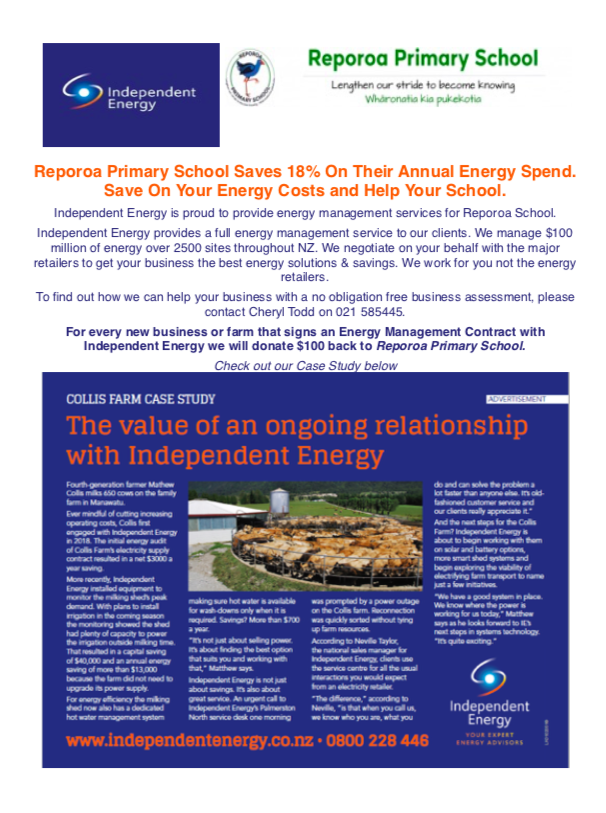 Calendar:
| | |
| --- | --- |
| Wed 28th Oct | BOT Meeting 7pm |
| Thurs 29th Oct | Student Rep Day at Lake Rerewhakaaitu |
| Thurs 29th Oct | Whanau Group Meeting 7pm |
| Fri 30th Oct | Monster Mash Dress-up Day – Gold coin donation(Abby, Liam and Matthew our student reps are organising this day. |
| Tues 3rd Nov | Festival of Cricket CBOP pp thurs 5th |
| Tues 10th Nov | Orienteering CBOP |
| Fri 13th Nov | Bike Taupo 9-12 (Rooms 5/6) |
| Wed 11th Nov | Reporoa Athletics pp 12th Nov |
| Fri 13th Nov | Science Children's Collaborative Conference |
| Mon 16th Nov | Road Safety Puppet Show 1:30 – 2:30pm |
| Fri 20th Nov | Cluster Athletics pp 25th Nov |
| Mon 23rd Nov | GO4IT (seniors) starts |
| Tues 1st Dec | CBOP Athletics |
| Wed 9th Dec | BOT meeting 7pm |
| Fri 11th Dec | Final Assembly 2pm |
| Tues 15th Dec | Last Day for 2020 – 3pm finish |
| Thurs 4th Feb | School starts for 2021 |
Other Notices:
SCHOOL UNIFORMS
Please remember to name your school uniforms then they can be returned to their owners – thank you.
LOST PROPERTY
Reminder to name your child's uniform, if it is named and found it can be returned – thanks.
School Account Details:
Account payments can be made directly to our school ASB account using online banking.  The account number is: 123155 0134517 00
Remember if you get a new cell phone number  to notify the school so we have up to date records, also the office needs your up to date email address so the newsletter can be emailed out – thanks.
Absences:
Reminder – if your child is absent either text, phone and leave a message, or fill in an on-line absent form. We also are required to fill in the reason they are away, so remember to include this in your message – thanks.
Wanted – spare boys clothing:
We are all out of boys pants (shorts and track pants) to lend when our students get dirty. Any donations gratefully received!
Car Parks:
Please use the car parks provided at the front or back of the school. No vehicles are permitted on the school grounds except for staff or service vehicles.
Bus Changes:
ALL changes to bus arrangements MUST be made through the office please. We will not make changes based on children's requests. REMINDER ALSO when events finish to tell us so we can update our bus rolls.
Thanks
Nãku i runga i aku mihi ki a koe – Yours with thanks
Richelle McDonald
and our team –Cherie, Jazz, Debs, Susannah, Rachel, Julie, Tina, Maureen, Heather,  Karla & Linda.
Contact Details:
Massey Road
Box 2, Reporoa, 3060
Phone 07 3338350
Cell 027 660 2281
Email: office@rep.school.nz
Principal: Richelle McDonald, principal@rep.school.nz


Print or Save this Post