Nga mihi nui ki a koutou katoa – warm greetings to everyone
Welcome Back:
A very big welcome to all students and whanau returning and new. This term we welcome…
Artemis Bainbridge – Room 5
Dane Smith – Room 1
Declyn Te Awhe – McAsey – Room 6
Eliana Smith – Room 6
Fletcher Polyblank – Room 6
Giah-Haez Apanui – Room 1
Halo Apanui – Room 5
Jahvae Tahere – Room 3
Loki Tuhi – Room 6
Manaswin Pilla – Room 6
Shay Warner – Room 2
Te Wairingiringi Murray – Room 6
Tiare Thompson – Room 3
Xavier Smith – Room 3
We have lost some students too, so are starting the year with 115. This is the highest roll we have started the year with since I have been principal. It may mean we employ another teacher later in the year if the roll continues to grow. The board will keep track of the roll numbers closely!
Bus Vests:
Thank you for your patience with this! It will go to the BOT next week and then hopefully we will have a way forward to get vests back on your children who ride the bus for their safety! Fortunately it is not foggy yet so the visual issue is not bad. We are working on a solution as soon as possible but have been a little held up due to following the correct process.
STEAM (Science, Technology, Engineering, Arts, Mathematics):
Introducing Mrs Karla Shaw! Karla is our STEAM teacher and she will be taking classes for two full days of STEAM learning each term on Wednesdays.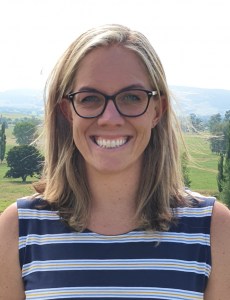 We have been extremely fortunate to receive a large amount of funding from the MOE for an exciting STEAM initiative that will focus on attendance and engagement for some of our students who struggle to get to school daily. This will also benefit the Wednesday STEAM programme as we will be purchasing lots of robotics, technical lego, woodworking resources, electronics, and animation resources. This is very exciting for us and we hope to really take our science/technology/digital learning to the next level!
WANTED – 'Large Loose Parts Play' items:
As part of our application for funding to the MOE, we put in a shed to house large loose parts for outdoor play.
'Loose parts' are ordinary, everyday, open-ended materials that can be manipulated and used in various ways, moved, carried, shared, combined and taken apart in various configurations and designs. There are no specific directions accompanying the materials and many various outcomes are possible from their use. They have high affordance value in terms of what they can offer or provide to support children's play, exploration and cognitive development, and can be easily transformed with children's imagination.
We would love some donations from the community of the following for our 'Loose Parts Play Shed':
Tyres
Pallets
Planks of wood
Bread delivery trays
Milk delivery trays
Cable wheels
Tubing/guttering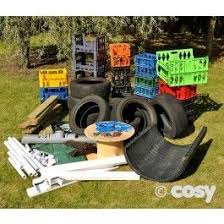 Camps:
It is tradition at Reporoa Primary School that our year 1 & 2 students have a sleepover every year early in term 1.
Every second year our year 3&4 students go to camp Wai-o-tapu and our year 5&6 students go further afield (this year to Papamoa).
A notice went out requesting applications for parent helpers for camps last Friday. We cannot take anyone not cleared via police vet and this can take a while (sometimes up to 6 weeks). If you are interested in coming on camp you must apply using the form and have your police vet cleared.
Further information is coming home this week about the sleepover and the camps.
Building Works Update:
It is disappointing and frustrating that we have not been able to move in to our new rooms prior to the beginning of the year. It has not led to as smooth a start as we would have liked and I do need to congratulate the teachers in the senior school for their flexibility and patience. We are waiting for the compliance certificate from the Rotorua Council which is taking far longer than we expected it to!
Life Ed:
We started Life Ed with Michelle and Harrold (Giraffe) on Friday. Unfortunately Michelle has fallen ill so we have to reschedule our Life Ed session for later in the year. Again, a big thanks to the teachers for being so flexible and we wish Michelle a speedy recovery!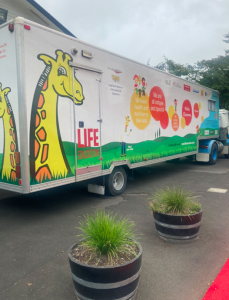 Sports:
Swimming:
We had Wendy Smith from Aquatic Education and Water Safety come to our school yesterday and take all of the class swimming sessions so that our teachers could learn off her. We then had visiting teachers from Mihi, Broadlands, Waikete and Ngakuru come to us for an after school session with Wendy. The focus for the session was for teachers to be teaching children how to swim safely in moving water and get themselves out of any tricky situations.
Cherie Hill (DP) is currently working on our swimming planning, resources and assessment to align with the Water Safety programme. Our lessons will have more focus in Water Safety and less on the technical aspects of swimming stroke (which children can receive by attending swimming lessons – we encourage this).
We are working on finalising dates for our swimming sports and the cluster swimming sports.
HERE'S WHAT COMING UP IN TERM ONE 2021 
* Senior School Swimming Sports -Wednesday 3rd March Dates to be confirmed (College Pool)
* CBOP Rats Duathlon -Tuesday 9th March( Waipa Bike Park Redwoods Rotorua Years 3/4 & 5/6)
* Reporoa Cluster Swimming -Wednesday 10th March ( Reporoa College) Dates to be confirmed
* CBOP Top School -Thursday 11th March ( Years 4/5/6 Rotorua Intermediate after school between 4-6pm)
* Reporoa Valley Cluster Summer Sports -Wednesday 17th March ( Reporoa Primary)
* CBOP Swimming Sports -Wednesday 14th April ( Rotorua Aquatic Centre)
BEGINNING OF TERM TWO- I will have to have the children enter before the end of term one.
* CBOP Rotorua Mini Marathon -Friday 7th May ( Energy Event Centre Rotorua)
* CBOP Rip, Grip & Whip Mountain Bike Ride -Tuesday 11th May ( Waipa Bike Park Redwoods Rotorua)
Looking forward to another exciting year of sports. Thanking you in advance for your support. If you have any questions please don't hesitate to contact the school.
Communication:
We use a variety of methods to communicate with you, but we need you to do your bit and make sure you receive that communication!
School Newsletters – get emailed via an automated system every second Wednesday and are held in the school website. We must have your correct email address. To see all newsletter you can go to the website  https://www.rep.school.nz/category/newsletters/ 
If you do not receive the newsletter email, make sure you phone the office and let us know what your email address is. The newsletter has important information in it and we need you to keep up to date with what is happening in the school. It is not helpful when parents don't read the newsletter and then complain that they were not informed. We do provide a paper newsletter on request.
Text and Phone – We will text and/or phone when there is an issue or to clarify something important, or if we have not heard why your child is away. It is vital that we have your correct phone details for health and safety reasons. Please text and/or phone and/or fill in the website page for us when your child is away.
Facebook – Our school has a facebook page which we post news and events. If you use facebook, be sure to follow us! https://www.facebook.com/ReporoaPrimarySchool/
School App – We use the school app to get information out that is of importance such as cancellations. Be sure to down load the app on your phone. Instructions are at the bottom of every newsletter.
SeeSaw – All classes use SeeSaw as a way to share student progress with home. Make sure you sign up and keep interested in how your child is doing at school. An email will come out at the beginning of the year inviting you to join.
Website – Our website contains all basic information about how we operate at Reporoa Primary School. We aim to keep this as updated as possible. If you need information, check out the website first. www.rep.school.nz
HERO – Our reporting and assessment details will be kept in the HERO SMS (Student Management System). This means mid-year and end of year reporting is done online and available to you at any time.  Information will be available prior to the mid-year reporting stage on how to view.
Policies and Procedures – All of our policies and procedures are online and available to view by going to  https://www.schooldocs.co.nz/ . Click 'search for your school' and type in Reporoa. Our user name is reporoa and our password is pukeko. Each term we will ask you to review a policy online for us.
Calendar:
| | |
| --- | --- |
| Friday 12th Feb | 9:15am Powhiri to welcome new students |
| Wed 17th Feb | BOT Meeting 7pm |
| Thursday 25th | Whanau Group AGM 7pm |
| Wednesday 3rd March | Swimming Sports |
| Tues 9th March | RATS Duathlon |
| Wed 10th March | Reporoa Valley Cluster Swimming Sports |
| Thurs 11th March | Top School Sports 4-6pm in Rotorua |
| Wed 17th March | Reporoa Valley Cluster Summer Sports |
| Thursday 25th March | "I am Hope" assembly 9am |
| Tuesday 30th March – Thursday 1st April | Year 3 & 4 Camp – Wai-o-tapu |
| Friday 2nd April – Tuesday 6th April | Easter (No school) |
| Tuesday 13th April – Friday 16th April | Year 5 & 6 Camp |
| Wed 14th April | CBOP Swimming Sports |
| Monday 19th April | Term 1 Holidays |
| Friday 16th April | Teacher Only Day with Broadlands & Mihi |
| Monday 3rd May | Term 2 starts |
| | |
Other Notices:
School Account Details:
Account payments can be made directly to our school ASB account using online banking.  The account number is: 123155 0134517 00
Details: 
Remember if you change address, get a new cell phone number or email address you need to notify the school so we have up to date records. The office needs your up to date email address so the newsletter can be emailed out – thanks.
LUNCHES: 
We are part of the governments healthy lunches programme. Children are provided lunch everyday. If they have any allergies, please let the office know so that allowances can be made. Children still need to bring a drink bottle (water only please) and morning tea every day.
Absences:
Reminder – if your child is absent either text, phone and leave a message, or fill in an on-line absent form. We also are required to fill in the reason they are away, so remember to include this in your message – thanks.
Car Parks:
Please use the car parks provided at the front or back of the school. No vehicles are permitted on the school grounds except for staff or service vehicles.
Nãku i runga i aku mihi ki a koe – Yours with thanks
Richelle McDonald
and our team –Cherie, Jazzmine, Debs, Susannah, Steven, Julie, Maureen, Heather, Colleen, Tina, Karla & Linda.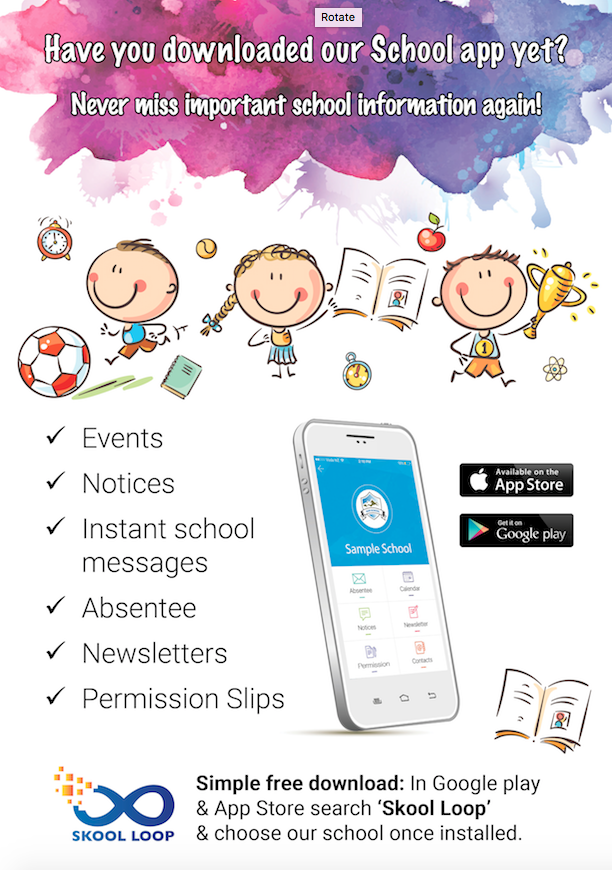 Print or Save this Post