Nga mihi nui ki a koutou katoa – warm greetings to everyone
Social and Emotional Skills:
Increasingly we are finding that children at school are not able to handle their emotions. Many are also at a loss as to how to make and keep friends or how to behave in a social setting. I recently came across an article about how parents can reinforce these skills at home. Here are some of the main points:
The first bond children have is with their caregivers.
Although it may seem trivial, it's the very thing that lays the groundwork for people to have good social-emotional skills. That very same bond helps infants — and eventually, children — connect with their caregivers. As the child gets older, caregivers guide children in developing those skills further.
Depending on the child's age level, appropriate social-emotional skills might involve expressing how they feel, recognizing when someone is sad and understanding that people have opinions and thoughts different from their own.
These foundational skills are key when getting to the next step in any child's social-emotional journey: Making friends.
Sometimes, children struggle with making and/or maintaining friends because their social-emotional skills are not developed yet. This can have serious implications for a child's health and well-being since socializing is vital in childhood development.
Luckily, social-emotional skills can easily be learned and practiced at home, which makes sense since that's where their social-emotional skills start! To get started, try the following activities to give your child's social-emotional muscles a workout.
Read Stories Together
Try the following questions the next time you read a story with your child:
"How do you think they feel right now?"
"Before I turn the page, what do you think is going to happen?"
"Do you think these two characters are friends? How come?"
Practice Setting Boundaries
Remind your child often that expressing what they want and do not want is healthy, and they will not get in trouble for doing so. 
Learning how to accept other people's boundaries is just as important as learning how to make our own.
Explore Tricky Situations
If you find that your child is sensitive to feedback about their behaviours, try having them explore someone else's tricky situation. Books, shows and movies are all great places to start.
You can find the full article and supporting resources here:
Bus Vests:
The vests are on their way and will be able to be purchased from the office as soon as they arrive for $12. If you are buying them elsewhere, orange only please. Bus monitors will wear yellow and our new student Maddie will wear pink as she has high needs which require us to locate her in the playground. Bus vests will be compulsory in term 2.
MOE Bus Rules:
The Ministry of Education has 3 very important bus rules as follows: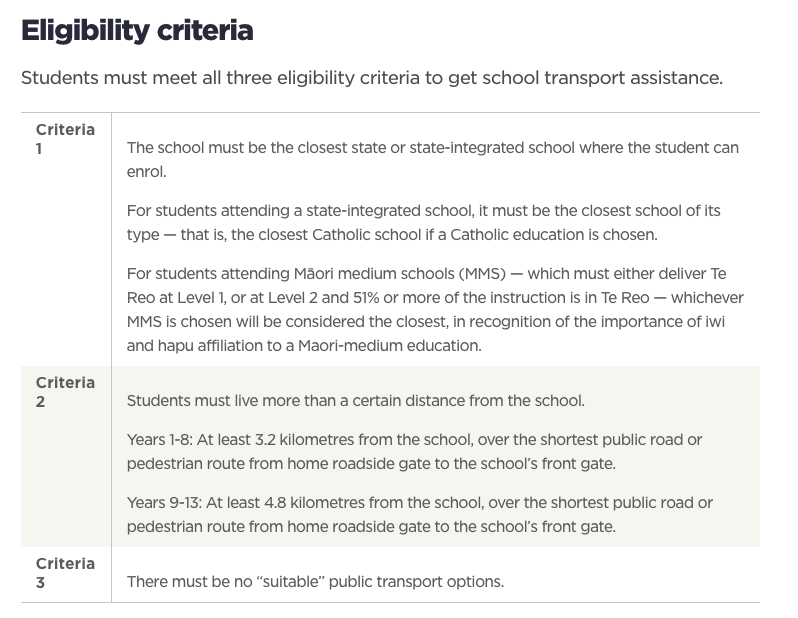 More detailed information can be found by clicking this link:
Hillary Outdoors Leadership Camp:
Congratulations to Sam Phillips, Max Crafar, Libby Wills and Stella Marshall for being accepted to go to this year's Hillary Outdoors Leadership Camp. They now have much mahi to do to raise the funds to get there. These are their fundraising projects:
Bake sale every third Friday starting on the 9th April.
Pine cones for sale $5 per bag available after Easter
Car wash $10 per car every Tuesday and Wednesday from 1-2pm. Book in at the office.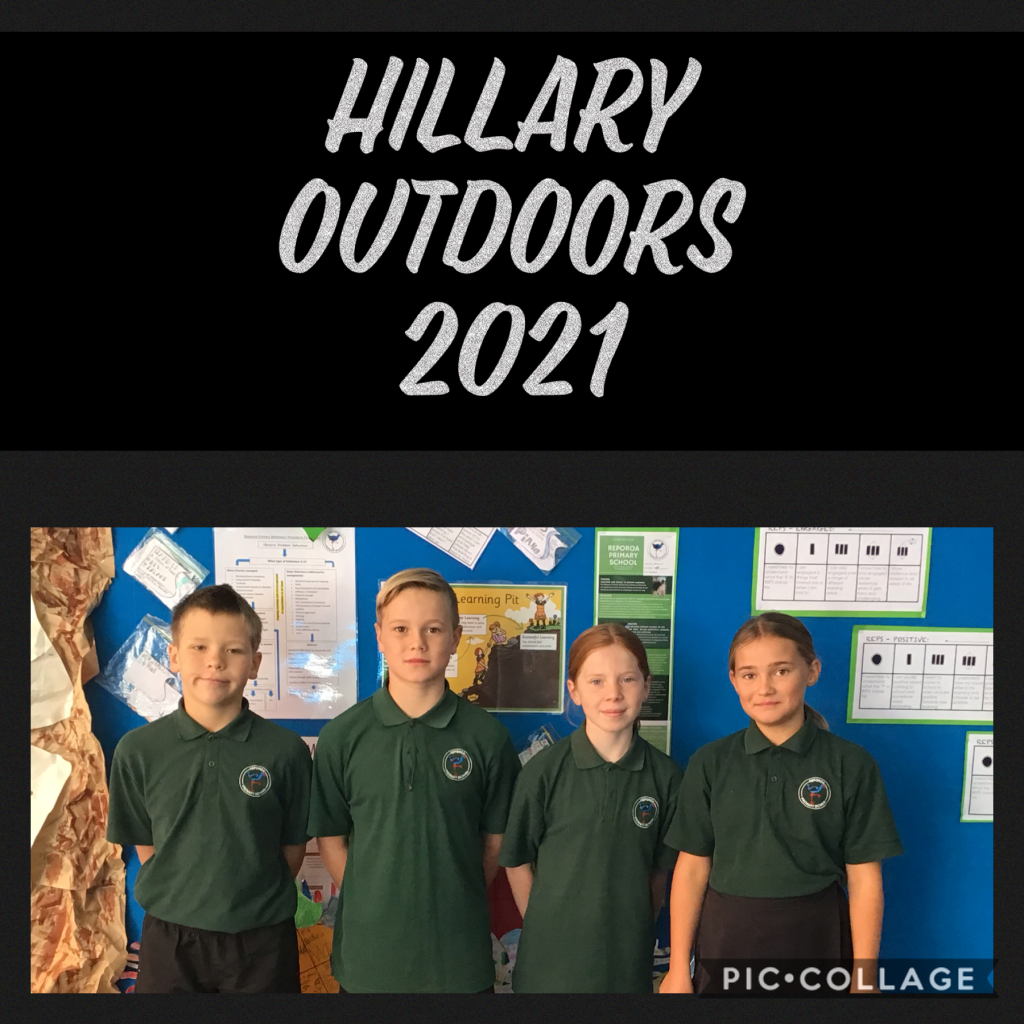 Introducing Maddie:
We are delighted to be having Maddie and her brother Ronan joining us after Easter. Maddie has Rett syndrome and will require a teacher aide 4 days a week as well as a specialist teacher (ideally for Wednesdays). She has had a visit with us last week and our students showed how excited they were to have Maddie and Ronan at our school. I was impressed at how caring and friendly our children are. If you have experience in teacher aiding and would like to talk further about what is required to look after Maddie, please contact the principal to discuss details. principal@rep.school.nz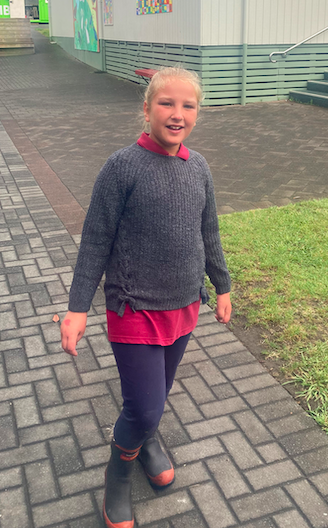 Loose parts play:
We are loving our large loose parts play but we are finding that the community also love playing with it on the weekend and are breaking things. Please feel free to play but respect our play gear so that our children can play during the week too. Please also keep the gear inside the marked area so that Whaea Linda can mow the lawns.
Contact with staff:
Please respect our staff and only contact them inside of their working hours (8am to 5pm). They work very very hard and deserve a life outside of their work to recharge their batteries.
Assembly:
The behaviour in assembly last week was very disappointing. After discussing this with teachers and students we have realised that it has been a very long time since we have had regular assemblies. Many of our children have forgotten the expectations. For this reason, I will be running the assemblies for this term and next with the support of the senior leaders as hosts. If I am away a DP will step in. We will invite classes to share something on a rotation. This week will be hosted by Sam, Stella, Libby and Max. The class sharing is Ruma Wha (Room 4 – bilingual class). Please feel free to come along.
North Fuel:
North Fuel supply Bulk on farm fuel and lubricants for Farmers and Contractors throughout the Primary Sector in New Zealand. One way they give back to the community is via Schools and fundraising events. They also have a large BBQ Trailer for which they bring along for Schools to use on their event days. For every 100 Litres of fuel used by a contractor or farmer in our area they will donate 50 cents to Reporoa Primary School. Once we've reached $1,000.00 against our School, they let us know at which point we choose what package suits us best. We could choose between sports, IT and Stationary Packages.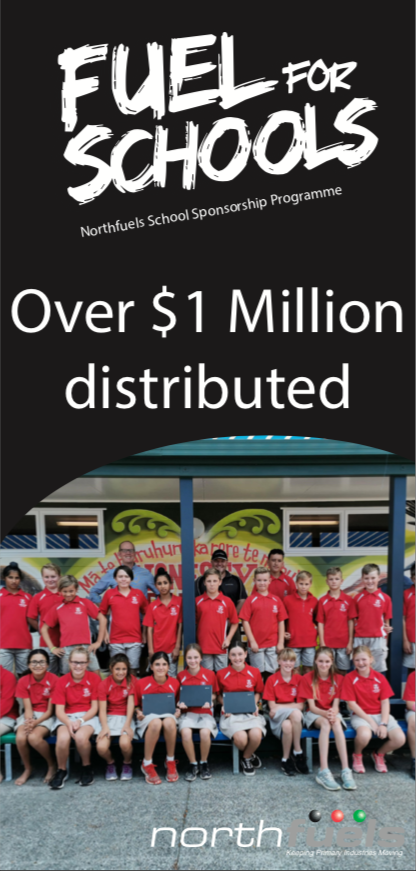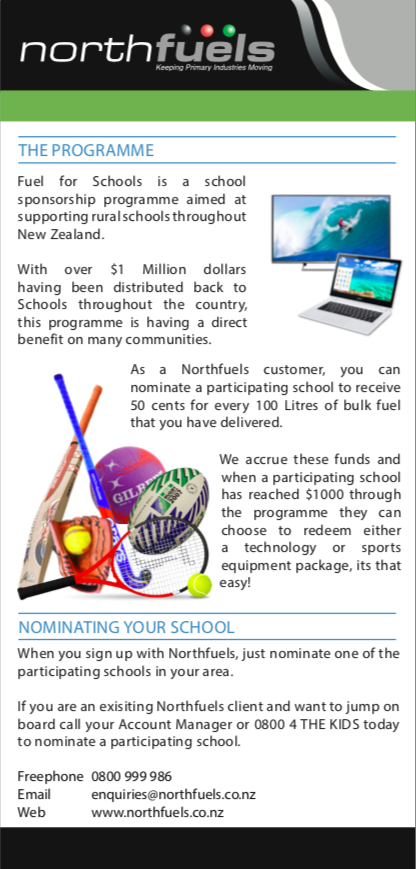 Sports:
We need all sports t-shirts and jackets returned to school from our recent sporting events.
HERE'S WHAT COMING UP IN TERM ONE 2021 
CBOP SWIMMING SPORTS- WEDNESDAY 14th April 2021 (Rotorua Aquatic Centre) Parents notifed by txt yesterday about this.
If you get a placing at the Cluster Swimming sports. Then you are able to go through to CBOP swimming Sports.
CBOP MINI MARATHON YEARS 1-6  FRIDAY 7TH MAY 2021 (ROTORUA) TERM 2
Get your thinking caps on. If you are keen on running the last 2kms of the Rotorua Marathon. Awesome day and all ages can take part. I will have a chat with the students at the end of March and put information out on Facebook & Skool Loop. I will need to have the team sorted before the seniors go on camp in mid April. Permission slips will be sent home shortly with interested students.
CBOP RIP GRIP & WHIP MOUNTAIN BIKE RIDE YRS 4-6- TUESDAY 11TH MAY 2021 (REDWOODS ROTORUA) TERM 2 
Information has gone out via Skool Loop and Seesaw. Permission slips will be sent home shortly with interested students.
Calendar:
| | |
| --- | --- |
| | |
| | |
| | |
| Thursday 25th March | "I am Hope" assembly 9am |
| Tuesday 30th March – 1st April | Year 3 & 4 Camp – Wai-o-tapu |
| Thursday 1st April | Whanau Group meeting 7pm in the staffroom |
| Friday 2nd April – Tuesday 6th April | Easter (No school) |
| Wednesday 7th April | Return to school after Easter break |
| Monday 12th April – Thursday 15th April | Year 5 & 6 Camp |
| Wed 14th April | CBOP Swimming Sports |
| Friday 16th April | Teacher Only Day with Broadlands & Mihi |
| Monday 19th April | Term 1 Holidays |
| Monday 3rd May | Term 2 starts |
Other Notices:
School Account Details:
Account payments can be made directly to our school ASB account using online banking.  The account number is: 123155 0134517 00
Details: 
Remember if you change address, get a new cell phone number or email address you need to notify the school so we have up to date records. The office needs your up to date email address so the newsletter can be emailed out – thanks.
LUNCHES: 
We are part of the governments healthy lunches programme. Children are provided lunch everyday. If they have any allergies, please let the office know so that allowances can be made. Children still need to bring a drink bottle (water only please) and morning tea every day.
Absences:
Reminder – if your child is absent either text, phone and leave a message, or fill in an on-line absent form. We also are required to fill in the reason they are away, so remember to include this in your message – thanks.
Car Parks:
Please use the car parks provided at the front or back of the school. No vehicles are permitted on the school grounds except for staff or service vehicles.
Nãku i runga i aku mihi ki a koe – Yours with thanks
Richelle McDonald
and our team –Cherie, Jazzmine, Debs, Susannah, Steven, Julie, Maureen, Heather, Colleen, Tina, Karla & Linda.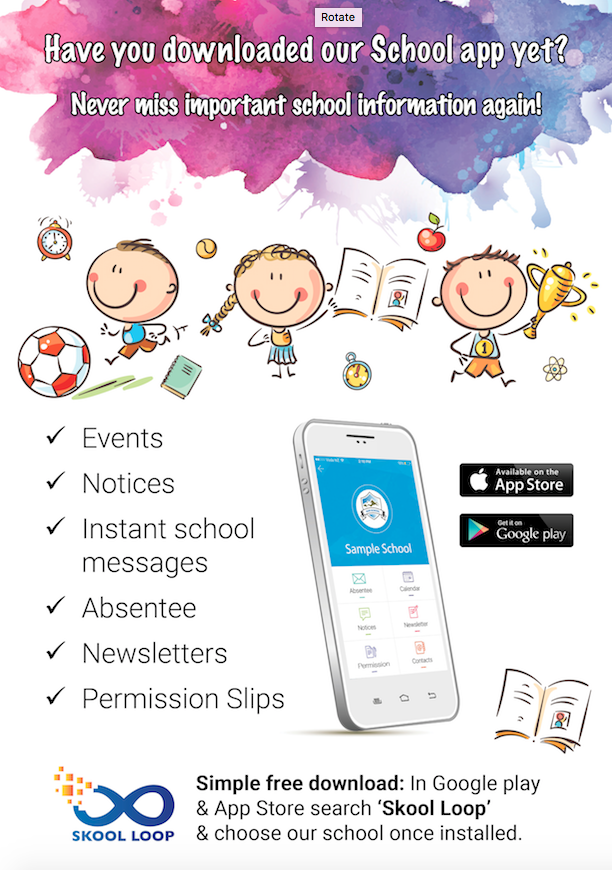 Print or Save this Post