Nga mihi nui ki a koutou katoa – warm greetings to everyone
New Teacher – Gemma Hiini:
We are excited to have a new teacher start with us in the junior team for terms 3 and 4. Her name is Gemma Hiini and she will be moving into the area before her start date with her whanau of husband and 4 children. Gemma will be working in the junior school alongside Debs and Tina taking groups and teaching collaboratively in both room 5 and 6. Next year Gemma will begin a new class, taking our total classes to 6. How this is organised will be decided closer to the end of the year when we are more sure of numbers.
Bus Roll:
As our roll continues to grow, we are finding it increasingly difficult to effectively manage taking the bus rolls at the end of the day. We ask that parents do not interrupt teachers taking the roll and wait away from the children until they have been released.
Taking a roll for walkers and children travelling by car is not something that is required. It is one of those "We have always done it this way" situations that, when we ask ourselves why, makes no sense. For this reason, starting next week, walkers and children travelling by car will simply leave. The purpose for taking a bus roll is to make sure the correct children get on the correct bus. We will trial doing this in Room 3 so that it is managed without interruption and confusion.
Celebrating our School Fun Run:
We had a great day yesterday at the rugby club participating in our FUN RUN. Congratulations to all children who took part. It was a cold, foggy start and the children did a fantastic job at being positive and engaged in their running. It was great to see such support for each other too. This year we ran the seniors first so that they could then support the juniors as lead and tail for their run. It worked really well and the juniors certainly appreciated having their older peers encouraging them around the course. What a great display of spirit, attitude, and resilience!
Thank you to Jolene Garrett and Korkz for organising it. Also, a very big thank you to Jen and Steady Marshall for allowing us to run on their property. Thank you to Bayden O'Connor for driving the bus so that we could all get there! Thanks to the parents that stood for hours as a marshal in the freezing cold, families that came to watch their children, and those that contributed financially by making donations and continuing to support our school.
We have currently raised $9,621.31 towards our new school playground. Wahooooo! Online donations via the students' Fun Run website link can still be made.
The children were amazing and had a blast. They LOVED getting covered in powder paint, it was a real hit! The end to an amazing day was the Whanau Group mums who supplied all the children with hot chip sandwiches!!!
We appreciate you! What a great community! Thank you!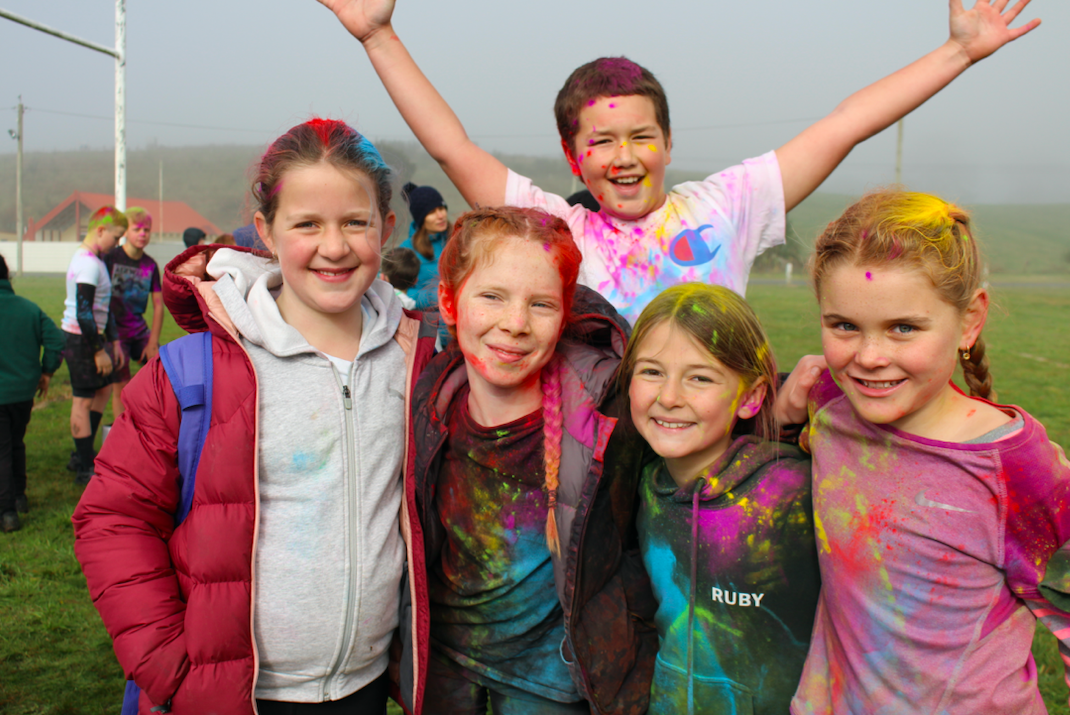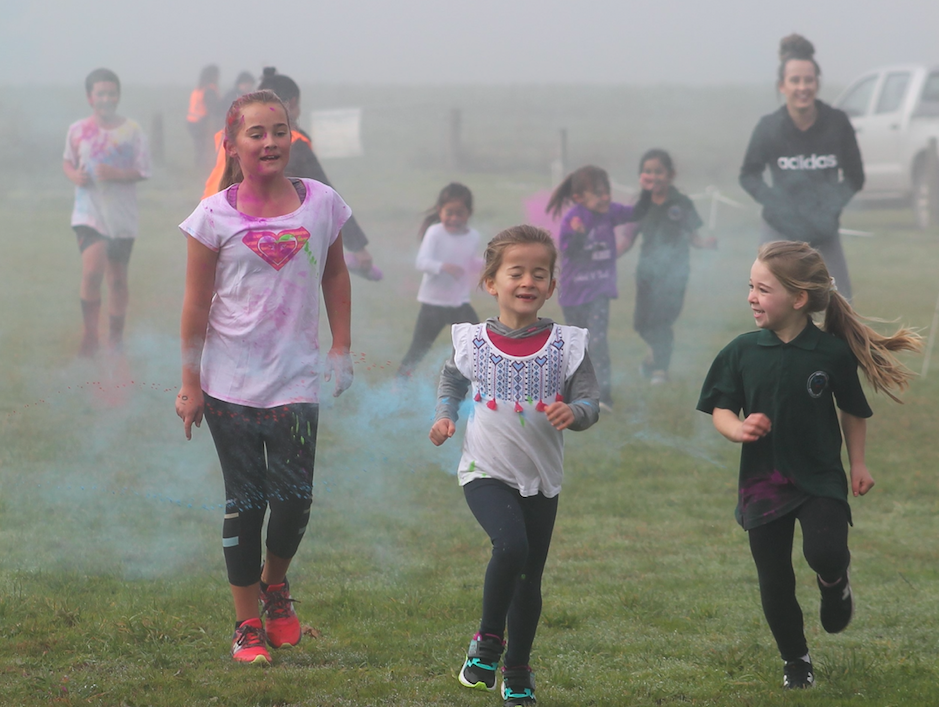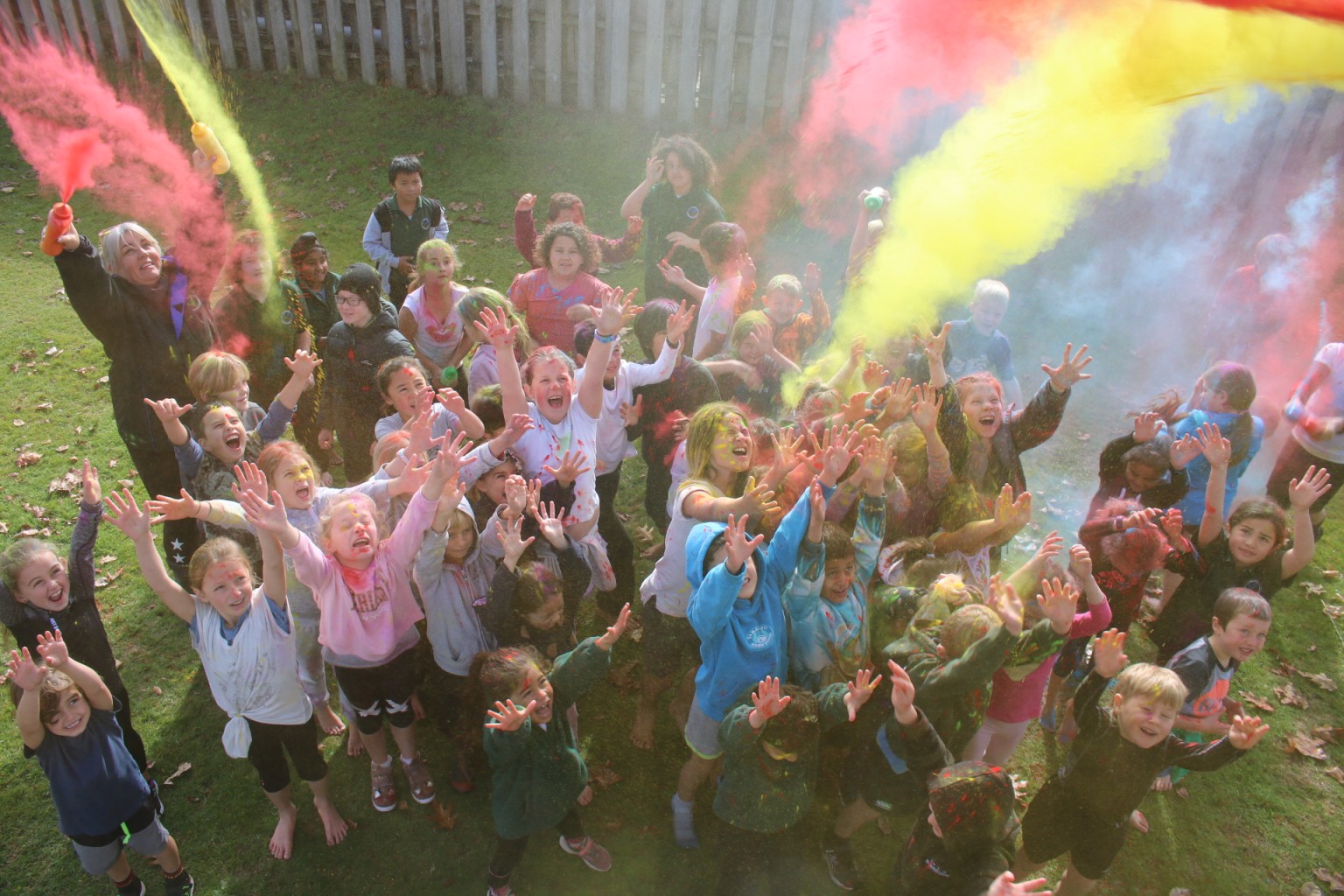 Congratulations to the following place getters who will be invited to attend the Reporoa Valley Cluster Cross Country on the 16th June:

Congratulations:
Xavier Smith competed in the NZMSM Taupo/Tongariro Annual Music Competitions with 83 competitiors from Taupo, Turangi and Tokoroa areas. He played in the Classical Piano 10 year old class and won a Very Highly Commended and Highly Commended Placing. Congratulations Xavier on a great result.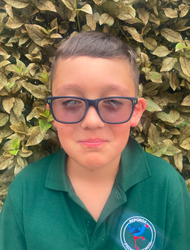 Playground:
A playground committee has been set up to look at the submissions for the new playground. If you would like to be a part of this group, please contact the office. At present there are two board members, a staff rep and the principal. We will be organising a meeting to look at plans in the next week or two.
Thank you:
A very big thank you to Phillip Berry for his $500 donation to the school on an ongoing and annual basis in recognition of his strong connection with Reporoa Primary School.

Another very big thank you James Dimock from the Rotorua Mad Butcher for the donation of sausages, bread, onions and sauce. We will be sure to make use of these at a sports day in the near future! Thank you to Kishor Patel for delivering them to us!
How to raise kids who can overcome anxiety:
Last week I came across this TED talk and found it to be very interesting. We are increasingly dealing with students at school with high levels of anxiety and are always looking for ways that we can help. Resilience seems to be something that many of our children today lack. Growing up means facing new challenges — but for some kids, uncertain situations lead to anxiety that parents often seek to soothe. Psychologist Anne Marie Albano explains how constantly rushing to fix a child's problems can perpetuate a lifelong cycle of dependence and resentment — and shares why a healthy dose of risk helps kids cultivate lasting confidence.
Check it out at https://www.ted.com/talks/anne_marie_albano_how_to_raise_kids_who_can_overcome_anxiety
Sports:
CBOP RIPPA RUGBY Wednesday 9th June 
We wish you all the best of luck for next week. A big thank you to our coaches Todd Halliday and Korkz. Information tomorrow to children who are involved.
HERE'S WHATS COMING UP IN TERM TWO 2021:
Cluster Cross Country Wednesday 16th June at Lake Rerewhakaaitu. Information will be sent home with children involved.
Calendar:
| | |
| --- | --- |
| Thurs 3rd June | TONIGHT Whanau Group Meeting 7pm in staffroom – Everyone Welcome |
| Wed 9th June | Rippa Rugby |
| Wed 16th June | Reporoa Valley Schools Cluster X-Country |
| 7-11th June | Hillary Outdoors |
| Fri 18th June | SCHOOL PHOTOS |
| Sat 19th June | Reporoa Island Getaway Quiz Night |
| Tues 29th June | CBOP X-Country |
| 2nd July | Reports Home |
| 7-9 July | Life Ed Caravan |
| Fri 9th  July | End of Term 2 3:00pm finish |
| Mon 26th July | Start of Term 3 |
| Wed 11th Aug | Amazing Race |
Other Notices:
School Account Details:
Account payments can be made directly to our school ASB account using online banking.  The account number is: 123155 0134517 00
Details: 
Remember if you change address, get a new cell phone number or email address you need to notify the school so we have up to date records. The office needs your up to date email address so the newsletter can be emailed out – thanks.
LUNCHES: 
We are part of the governments healthy lunches programme. Children are provided lunch everyday. If they have any allergies, please let the office know so that allowances can be made. Children still need to bring a drink bottle (water only please) and morning tea every day.
Absences:
Reminder – if your child is absent either text, phone and leave a message, or fill in an on-line absent form. We also are required to fill in the reason they are away, so remember to include this in your message – thanks.
Car Parks:
Please use the car parks provided at the front or back of the school. No vehicles are permitted on the school grounds except for staff or service vehicles.
Nãku i runga i aku mihi ki a koe – Yours with thanks
Richelle McDonald
and our team –Cherie, Jazzmine, Debs, Susannah, Steven, Julie, Maureen, Heather, Colleen, Tina, Karla & Linda.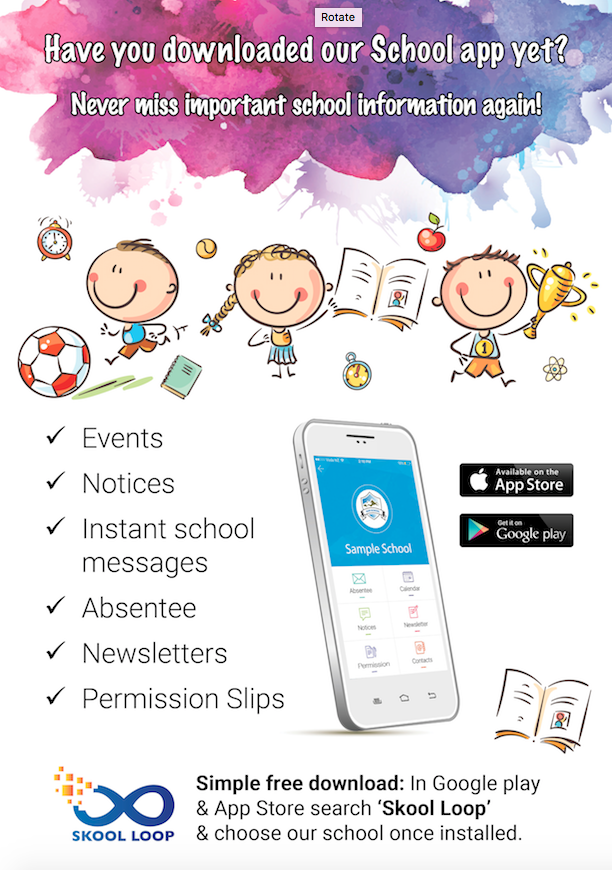 North Fuel:
North Fuel supply Bulk on farm fuel and lubricants for Farmers and Contractors throughout the Primary Sector in New Zealand. One way they give back to the community is via Schools and fundraising events. They also have a large BBQ Trailer for which they bring along for Schools to use on their event days. For every 100 Litres of fuel used by a contractor or farmer in our area they will donate 50 cents to Reporoa Primary School. Once we've reached $1,000.00 against our School, they let us know at which point we choose what package suits us best. We could choose between sports, IT and Stationary Packages.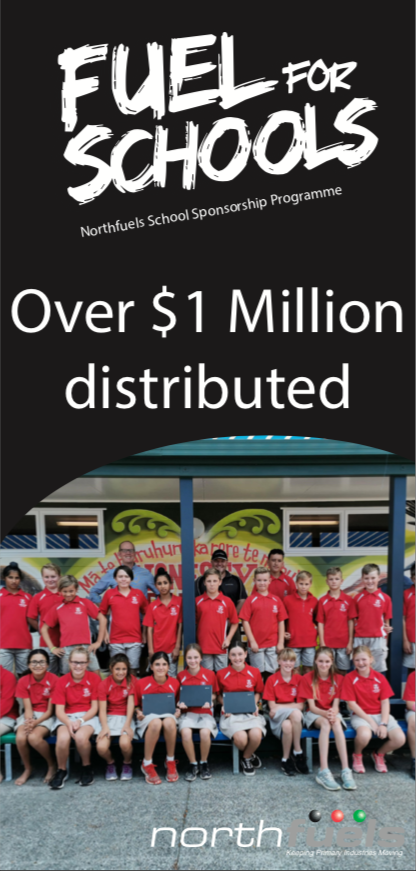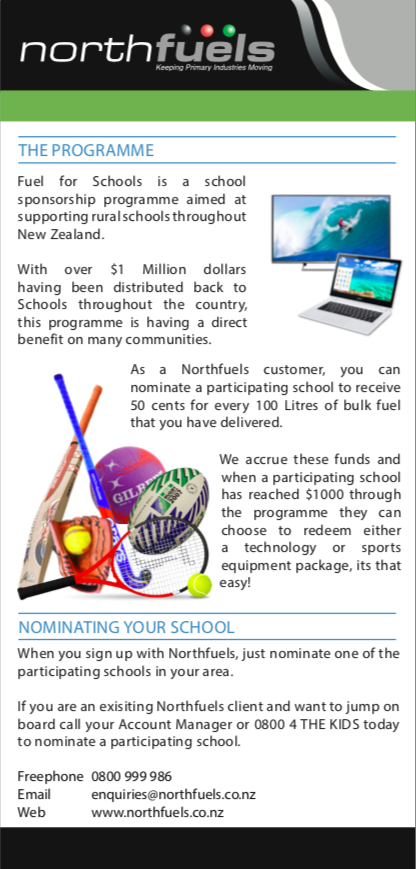 Print or Save this Post