Nga mihi nui ki a koutou katoa – warm greetings to everyone
Board of Trustees:
Reporoa School Board
Casual vacancy for a parent representative
A casual vacancy has occurred on the school board for an elected parent representative.
The board has decided to fill the vacancy by selection.
If 10% or more of eligible voters on the school roll ask the board, within 28 days of this notice being published, to hold a by-election to fill the vacancy, then a by-election will be held.
Request for a by-election should be sent to:
Presiding member (chair)
Reporoa School Board
Reporoa School
Massey Road
Reporoa
by: 4th August 2021
If you are interested in finding out more about being on the board, leave your name at the office and the board chairperson will be in contact with you.
Attendance:
This week we have sent attendance letters home for those children who have attended less than 80% of school this year. A reminder that 90% attendance or more is expected from the Ministry of education. You can check out your child's attendance on their report that was emailed on Friday.
Congratulations to the children who got into my 100% club this term! They will have morning tea with me on Friday.
Levi Phillips
Louisse Grutas
Ruby Leslie
Ruby Martelli
Alexander Tremaine
Amy Ferrier
Aloma Phillips
Congratulations:
Super well done to the following children who have made accelerated progress so far this year. That means they have made a year or more progress in 6 months! Amazing! Koia kei a koe! (You are amazing!)
Reading: Darcy Brennan, Rhiannon Thomas, Maddison Gillett, Bailee Holt, Bobby Molloy.
Writing: Apiata Pardoe, Felix Hathaway, Tealei Petelu, Easton Guyton, Paris Phillips, Ruby Leslie, Devontaye Moengaroa, Rico Woodford.
Mathematics: Serenity Davies, Johnny Jeffery, Willow Hathaway, Noah Phillips, Deevielle Arama-Tonihi, Paris Phillips, Stevie-Boy Penetito, Ihaka Davis, Ruby Martelli, J.K Shahi, Zaelia Coleman, Maia Thomas, James Crafar, Rico Woodford, Devontaye Moengaroa, Aaliyah Clark, Piamoana Penetito.
Stars of the week:
A huge well done to the following children this week….
Noah wrote a fabulous letter telling me what his class would like if they win the SLC competition,
Max and Alexander created an impressive crane with the epro 8 gear,
Ihaka, Kaleb, and Taapapa created impressive lizards which they researched and presented their information on.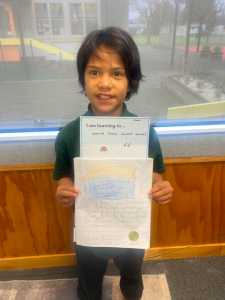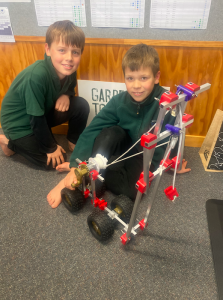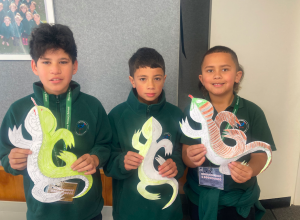 SLC's – Student Learning Conferences:
Reminder that today is Student learning Conference Day. However, if you have missed this for some reason, please still make an appointment to see your child's teacher! We are aiming for 100% attendance at these.
Teacher Aide Wanted:
If you are an experienced teacher aide or have experience working with children who have learning or behaviour needs, please get in contact with the office. We are in need of teacher aides next term!
Sports:
Congratulations to those who represented us in the CBOP cross country. Well done team Reporoa!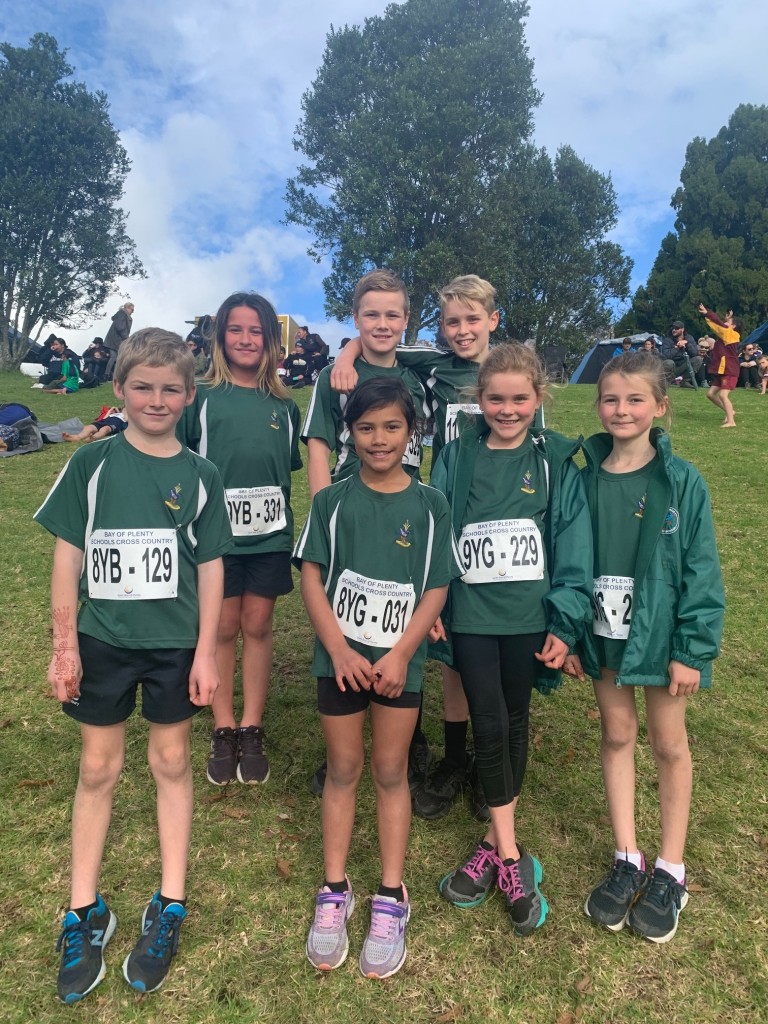 HERE'S WHATS COMING UP IN TERM THREE 2021:
Amazing Race: Wed 11th August
Calendar:
| | |
| --- | --- |
| Fri 9th  July | End of Term 2 3:00pm finish |
| Mon 26th July | Start of Term 3 |
| Mon 8th Aug | BOT Meeting |
| Wed 11th Aug | Amazing Race |
| Fri 20th Aug | Reporoa Valley Cluster Cultural Festival |
| Wed 15th Sept | Reporoa College Open Day |
| Wed 22nd Sept | Reporoa Valley Cluster Winter Sports |
| Fri 1st Oct | End of Term 3 – 3pm finish |
| Mon 18th Oct | Term 4 -9:00am start |
| Mon 25th Oct | LABOUR DAY – no school |
Other Notices:
School Account Details:
Account payments can be made directly to our school ASB account using online banking.  The account number is: 123155 0134517 00
Details: 
Remember if you change address, get a new cell phone number or email address you need to notify the school so we have up to date records. The office needs your up to date email address so the newsletter can be emailed out – thanks.
LUNCHES: 
We are part of the governments healthy lunches programme. Children are provided lunch everyday. If they have any allergies, please let the office know so that allowances can be made. Children still need to bring a drink bottle (water only please) and morning tea every day.
Absences:
Reminder – if your child is absent either text, phone and leave a message, or fill in an on-line absent form. We also are required to fill in the reason they are away, so remember to include this in your message – thanks.
Car Parks:
Please use the car parks provided at the front or back of the school. No vehicles are permitted on the school grounds except for staff or service vehicles.
Nãku i runga i aku mihi ki a koe – Yours with thanks
Richelle McDonald
and our team –Cherie, Jazzmine, Debs, Susannah, Steven, Julie, Maureen, Heather, Colleen, Tina, Karla & Linda.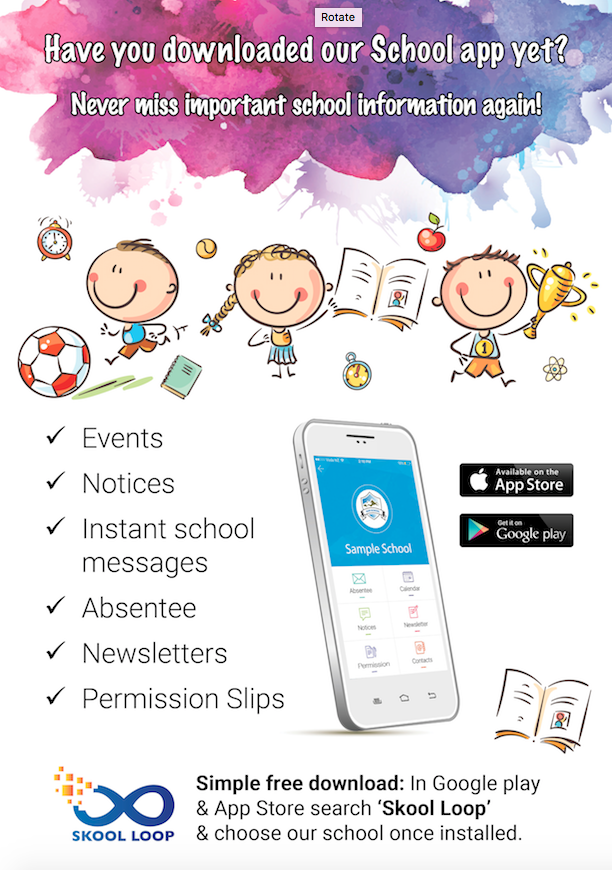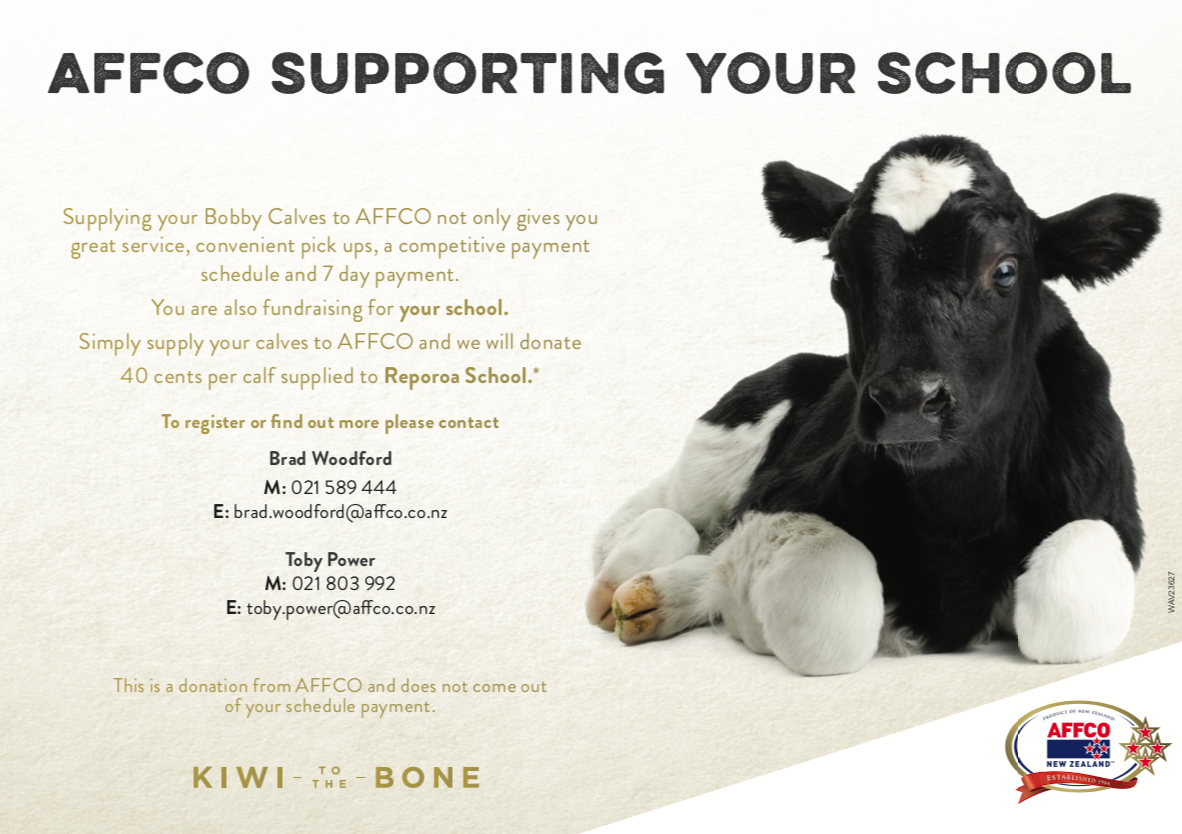 North Fuel:
North Fuel supply Bulk on farm fuel and lubricants for Farmers and Contractors throughout the Primary Sector in New Zealand. One way they give back to the community is via Schools and fundraising events. They also have a large BBQ Trailer for which they bring along for Schools to use on their event days. For every 100 Litres of fuel used by a contractor or farmer in our area they will donate 50 cents to Reporoa Primary School. Once we've reached $1,000.00 against our School, they let us know at which point we choose what package suits us best. We could choose between sports, IT and Stationary Packages.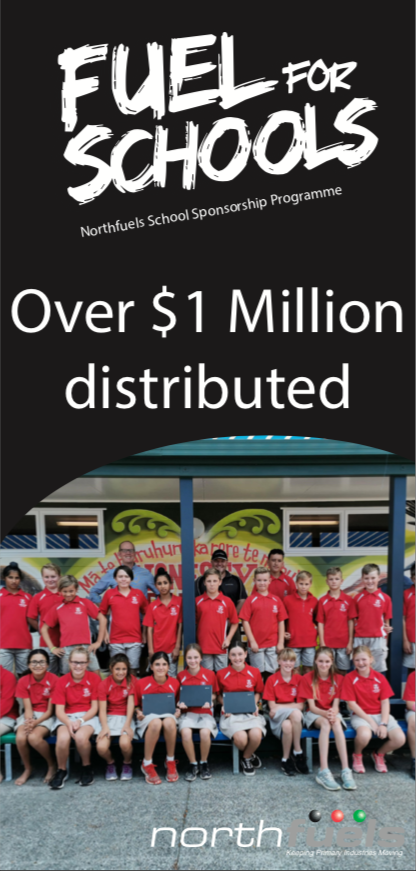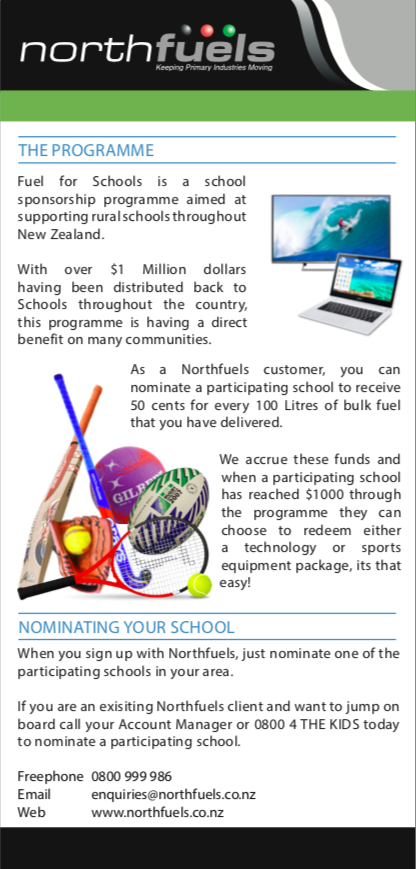 Print or Save this Post