Nga mihi nui ki a koutou katoa – warm greetings to everyone
Welcome to term 3!
It is hard to believe that we are over half way through the year already!
This term we have a number of exciting things happening such as our cultural festival in week 4 which we are practicing hard for, GTT (Garden To Table) with Whaea Susannah, STEAM (Science, Technology, Engineering, Art, Maths) programmes and our junior team are starting a new collaboration programme.
Playground:
I understand it doesn't look like much is happening in this area BUT we are moving as quickly as we can. Here is where we are at…
Paul Leslie and I met with Blair (Playground People) on Tuesday.  Thanks for your support Paul and for asking some great questions! Blair has measured up and is going to come back with some altered designs based on the feedback that we gave after our playground committee hui last term.

The waiting list is a good 6 months at this stage. Blair has suggested that once we have decided on a design, we commit to get in the system despite not having raised the funds yet.
The hill concept may be problematic but Blair definitely thinks some kind of mound is doable (height restrictions and the cost of appropriate fall material will have an impact here. We cannot have bark on the hill).

Steady is going to manage the removal of the old playground (THANK YOU!!!). Kirsty Gardner is working with me to manage the Health and Safety. This may have to wait until after calving now though which is not a problem – we have plenty of time.

Next step –we will take three designs to the students and community for their voice. Then we will decide and commit.
Assembly:
This term we are changing assemblies back to 9:15am Monday morning. This is because Friday's are too disruptive with many other programmes running. It is also the day that staff tend to have professional learning so relievers are in the school.
Whanau are always welcome to join us at assembly to celebrate our successes and set up for the week. Teachers will try to contact whanau when their tamariki are receiving a certificate.
SCHOOL PHOTO ORDERS:
Photo orders and money are due Friday 30th July. Last day to return to school is Monday 2nd August after this date you will need to contact Masterpiece directly.
Reporting progress:
At the end of last term you would have received your child's mid year report through HERO (our online SMS – Student Management System). If you have had any issues or have lost the instructions that were emailed and sent home on a paper sheet, please contact your child's teacher ASAP.
Also, many of you booked your SLC (Student Learning Conference) in last term but then did not attend. We need to follow up with you and meet to discuss your child's progress and will be in contact soon.
It is very important that you are involved in your child's education. Research shows that when parents take an interest in their child's schooling, they do much better in school overall. 
Welcome:
A huge welcome to Gemma Hiini who is our new teacher working with Debs and Tina in the junior team. This week the junior team have begun their collaboration journey. The children will have different teachers for different subjects but their home teacher will remain the same. Please feel free to come in and ask questions about how this is going! Take a look at what was happening in maths time this morning…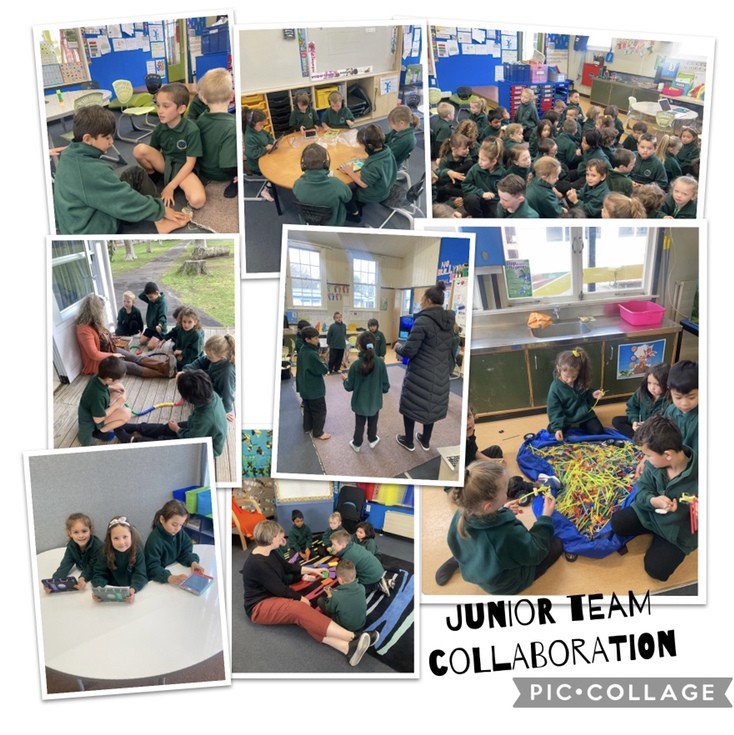 STEAM:
This term and next term we are working with Gavin McLean on implementing an effective STEAM programme. STEAM stands for Science, Technology, Engineering, Arts, Maths. We have turned room 7 into our 'Garden to Table' and 'STEAM' room which is very exciting. The senior team have been in there today working with Gavin. This is professional learning for our teachers as well as exciting opportunities for our children to learn the survival skills of the 21st century such as…
Collaboration across Networks and Leading by Influence
Curiosity and Imagination
Critical Thinking and Problem Solving
Agility and Adaptability
Initiative and Entrepreneurship
Accessing and Analyzing Information
Effective Oral and Written Communication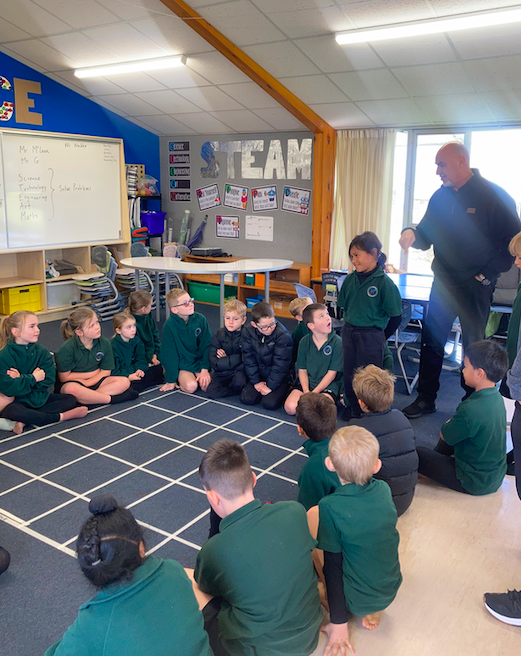 Sports:
HERE'S WHATS COMING UP IN TERM THREE 2021:
Amazing Race: Wed 11th August -forms have been sent home with interested children – we need these forms returned to school by this Friday 30th July
Thanks
Calendar:
| | |
| --- | --- |
| Mon 9th Aug | BOT Meeting 11:30am |
| Wed 11th Aug | Amazing Race |
| Fri 20th Aug | Reporoa Valley Cluster Cultural Festival |
| Wed 15th Sept | Reporoa College Open Day |
| Wed 22nd Sept | Reporoa Valley Cluster Winter Sports |
| Fri 1st Oct | End of Term 3 – 3pm finish |
| Mon 18th Oct | Term 4 -9:00am start |
| Mon 25th Oct | LABOUR DAY – no school |
Other Notices:
School Account Details:
Account payments can be made directly to our school ASB account using online banking.  The account number is: 123155 0134517 00
Details: 
Remember if you change address, get a new cell phone number or email address you need to notify the school so we have up to date records. The office needs your up to date email address so the newsletter can be emailed out – thanks.
LUNCHES: 
We are part of the governments healthy lunches programme. Children are provided lunch everyday. If they have any allergies, please let the office know so that allowances can be made. Children still need to bring a drink bottle (water only please) and morning tea every day.
Absences:
Reminder – if your child is absent either text, phone and leave a message, or fill in an on-line absent form. We also are required to fill in the reason they are away, so remember to include this in your message – thanks.
Car Parks:
Please use the car parks provided at the front or back of the school. No vehicles are permitted on the school grounds except for staff or service vehicles.
Nãku i runga i aku mihi ki a koe – Yours with thanks
Richelle McDonald
and our team –Cherie, Jazzmine, Debs, Susannah, Steven, Julie, Maureen, Heather, Colleen, Tina, Karla & Linda.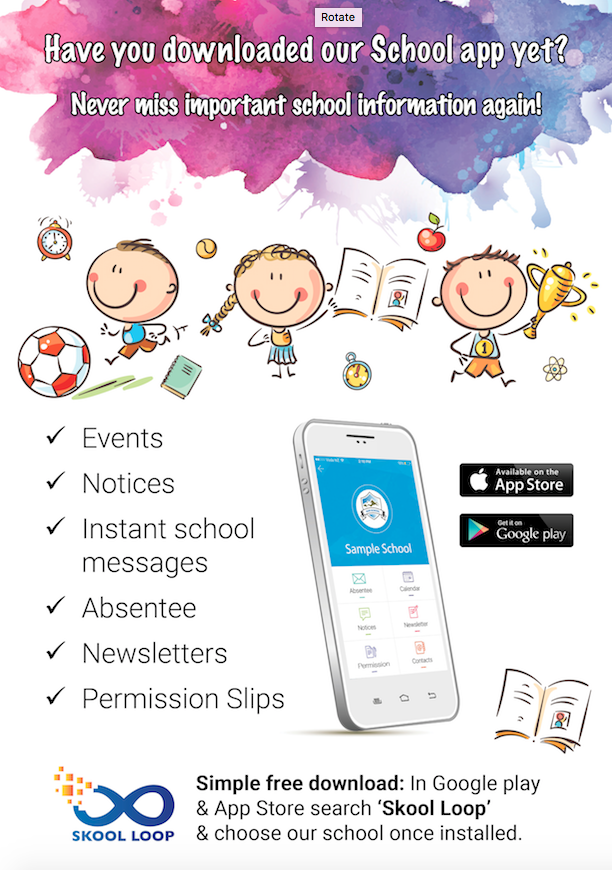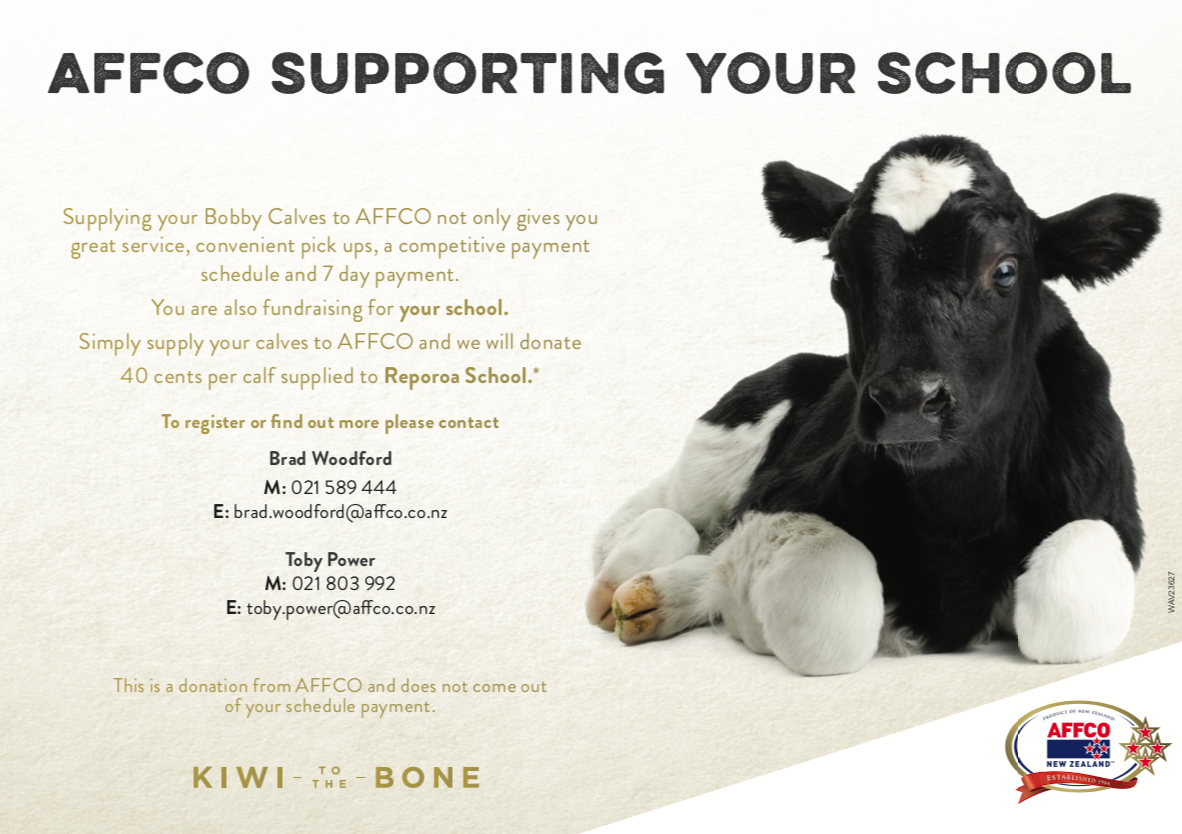 North Fuel:
North Fuel supply Bulk on farm fuel and lubricants for Farmers and Contractors throughout the Primary Sector in New Zealand. One way they give back to the community is via Schools and fundraising events. They also have a large BBQ Trailer for which they bring along for Schools to use on their event days. For every 100 Litres of fuel used by a contractor or farmer in our area they will donate 50 cents to Reporoa Primary School. Once we've reached $1,000.00 against our School, they let us know at which point we choose what package suits us best. We could choose between sports, IT and Stationary Packages.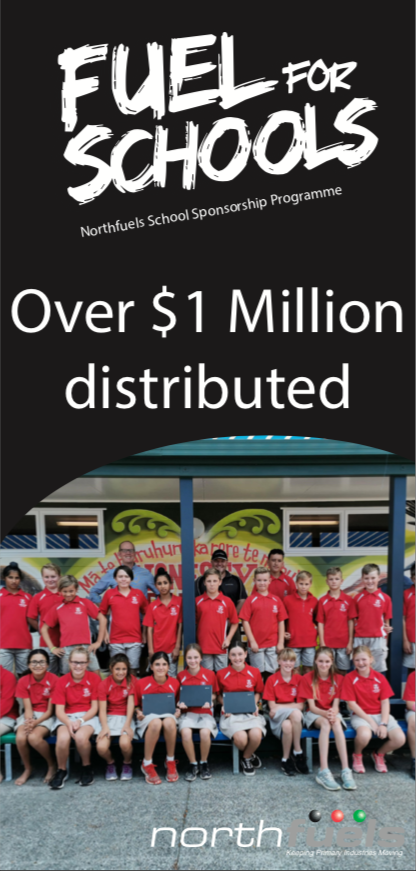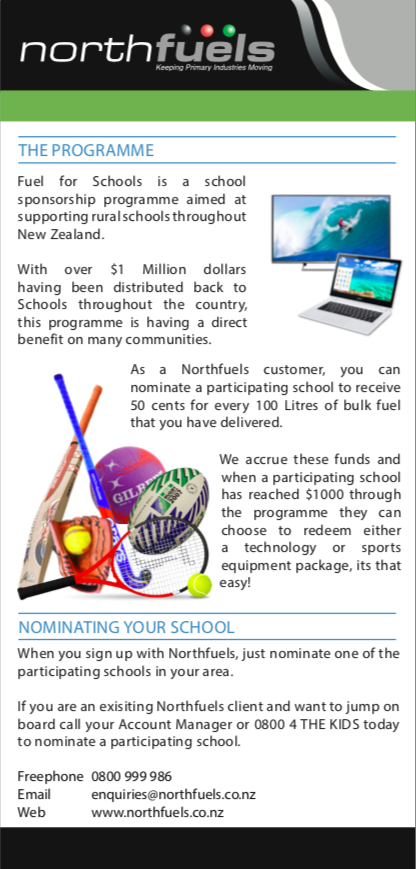 Print or Save this Post