Nga mihi nui ki a koutou katoa – warm greetings to everyone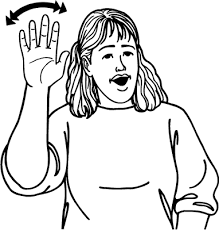 Kia ora, Nameste, Talofa, Konnichiwa, Guten Tag , Gidday, Vannakkam, ni Hao, Kia orana, Hola, Salam, Sa wat dee kha, Dia Dhuit, Goeie Dag, Bonjour, Hello, (please let us know the greeting in your language if it is not here)
Nga mihi nui!
It is hard to believe we are already at the end of the term. A very big thank you to our community for helping us get through another weird and crazy ten weeks interrupted by COVID. We appreciate your support in helping us with our level 2 rules by not coming in to the school unnecessarily. Let's hope that level 1 occurs very soon and we can once again have our whanau in our learning spaces!
We hope you have a lovely break with your whanau (without any learning at home expectations from us!)
Noho ora mai, take care!
Ruma Wha and their daily news:
I was delighted to be invited to sit in on our bilingual class news report this morning. It was very informative and also extremely entertaining! I was very impressed with the fluency of the Te Reo in the delivery. Ka rawe ruma wha!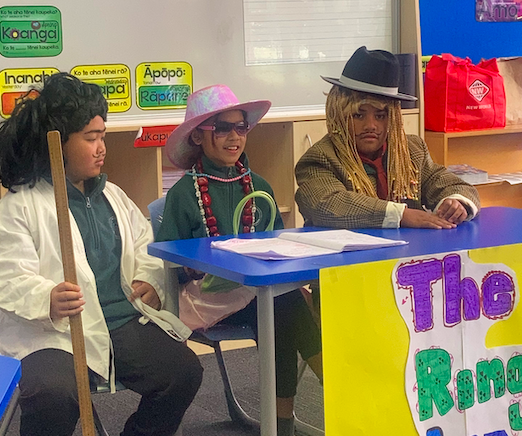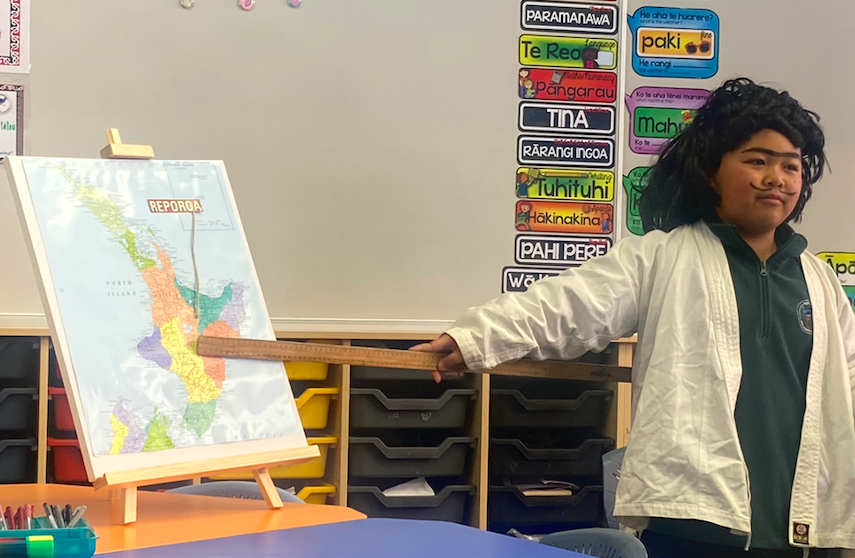 Teacher Only Day:
A reminder that this Friday 1st October is for teachers only. We will be engaging in 8 workshops with our STEAM gear looking at how to use our new robotics and digital technology equipment in the classroom. It will be loads of fun for the students when they return next term!
School Photos:
A reminder that these will be late this year, now Auckland are in Level 3 we are hoping our photos won't be too far away.
Thank You:
Reporoa Primary School would like to acknowledge Reporoa Op Shop's donation of $500. We are very grateful for your support. Nga mihi nui.
Board of Trustees:
We would like to welcome Megan Smith to the Board of Trustees. Megan is a mother to three students at Reporoa Primary and a Teacher at Reporoa College, teaching Year 7/8 English and Mathematics and STEM as a module for the Year 7/8 and Year 9 Students. She has many years of experience in the education sector as a Teacher and as a parent. Megan whakapapas to Ngati Mutunga o Wharekauri and Ngati Awa and have a passion for seeing Maori achieve as Maori. We look forward to working with her on the board at Reporoa Primary. Congratulations Megan!
STARS of the week:
Ka rawe to mahi to Joseph and Stevie-Boy who have been working hard in their Te Reo class with Matua Tenia!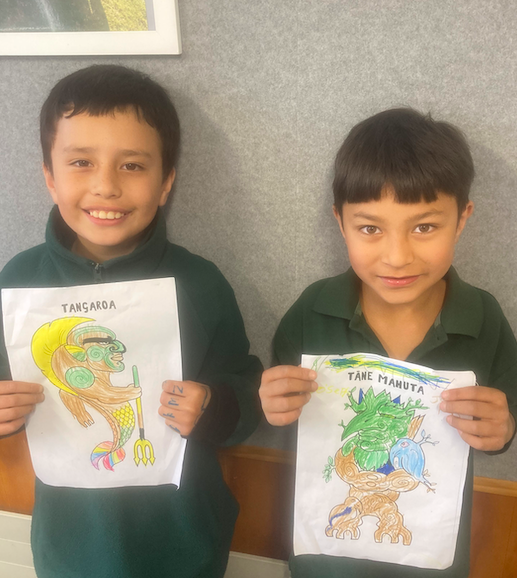 Pet Day:
Due to still being in level 2, we are bound by the Ministry of Health regulations. For this reason pet day is going to look very different this year. Due to COVID restrictions, only children with registered pets may attend with a MAX of two supporters per family. The normal food, games and extra activities will not be available.
Reporoa Primary Pet Day 2021 Health and Safety Plan – Operating under Covid Level 2.
Gathering Size
The 100 person limit will be met by implementing the following rules and protocols:
We will only allow 2 supporters/parents max. per family with calves and/or lambs entered.
No dogs or domestic pets will compete this year
At points of entry to the school grounds signs will be displayed stating NO ENTRY TO THE GENERAL PUBLIC DUE TO COVID LEVEL 2 RESTRICTIONS.
No raffle, games or  bake sale  to take place in order to discourage any of the general public from attending.
Note that the 100 person limit does not include staff  or volunteers working at the event hence Pet Day organisers, judges and stewards are exempt.  That said we still expect the total number to remain under 100.
The wider community will be advised of these changes via Facebook and the School newsletter
Social Distancing
Seating and rings arranged to encourage 2m spacing between supporters.  2m spacing signage in place.
Hygiene
Judges and stewards to wear face masks.  Supporters encouraged to do the same via advertising.
Hand sanitiser stations at school entry points.
Only one person assigned to microphone use.
Food – Free sausage sizzle to contestants and supporters.  No exchange of money. Judges and stewards provided with pre-packed snack boxes.
Tracing
Reporoa Primary QR codes displayed at entry points for scanning.  Manual sign-in folder also available.
We thank you for your patience and understanding with our new look Pet Day. A huge thank you to Kyle Brennan, Hine Hati, Kylie Goddard and Renee Halliday for preparing this plan so that we can go ahead.
Sports:
We are waiting for Level 1 before being able to join other schools in sporting competitions.
Calendar:
| | |
| --- | --- |
| Thurs 30th Sept | Last day of Term 3 for children – 3pm finish |
| Fri 1st Oct | TOD – Kahui Ako |
| Sun 17th Oct | Pet Day pp Tues 19th Oct |
| Mon 18th Oct | Term 4 -9:00am start |
| Fri 22nd Oct | Group Day at Kaharoa School |
| Mon 25th Oct | LABOUR DAY – no school |
Other Notices:
School Account Details:
Account payments can be made directly to our school ASB account using online banking.  The account number is: 123155 0134517 00
Details: 
Remember if you change address, get a new cell phone number or email address you need to notify the school so we have up to date records. The office needs your up to date email address so the newsletter can be emailed out – thanks.
LUNCHES: 
We are part of the governments healthy lunches programme. Children are provided lunch everyday. If they have any allergies, please let the office know so that allowances can be made. Children still need to bring a drink bottle (water only please) and morning tea every day.
Absences:
Reminder – if your child is absent either text, phone and leave a message, or fill in an on-line absent form. We also are required to fill in the reason they are away, so remember to include this in your message – thanks.
Car Parks:
Please use the car parks provided at the front or back of the school. No vehicles are permitted on the school grounds except for staff or service vehicles.
Nãku i runga i aku mihi ki a koe – Yours with thanks
Richelle McDonald
and our team –Cherie, Jazzmine, Debs, Susannah, Steven, Julie, Maureen, Heather, Colleen, Tina, Karla & Linda.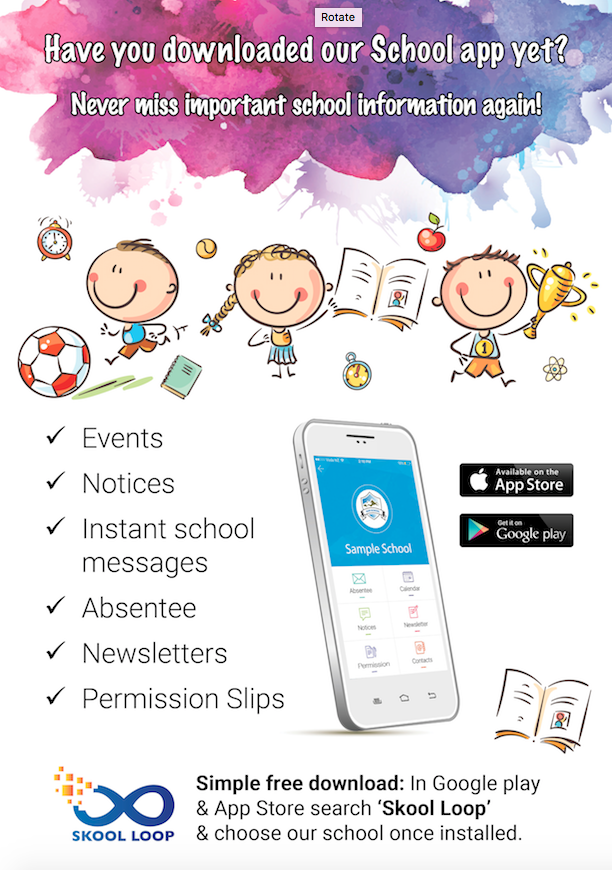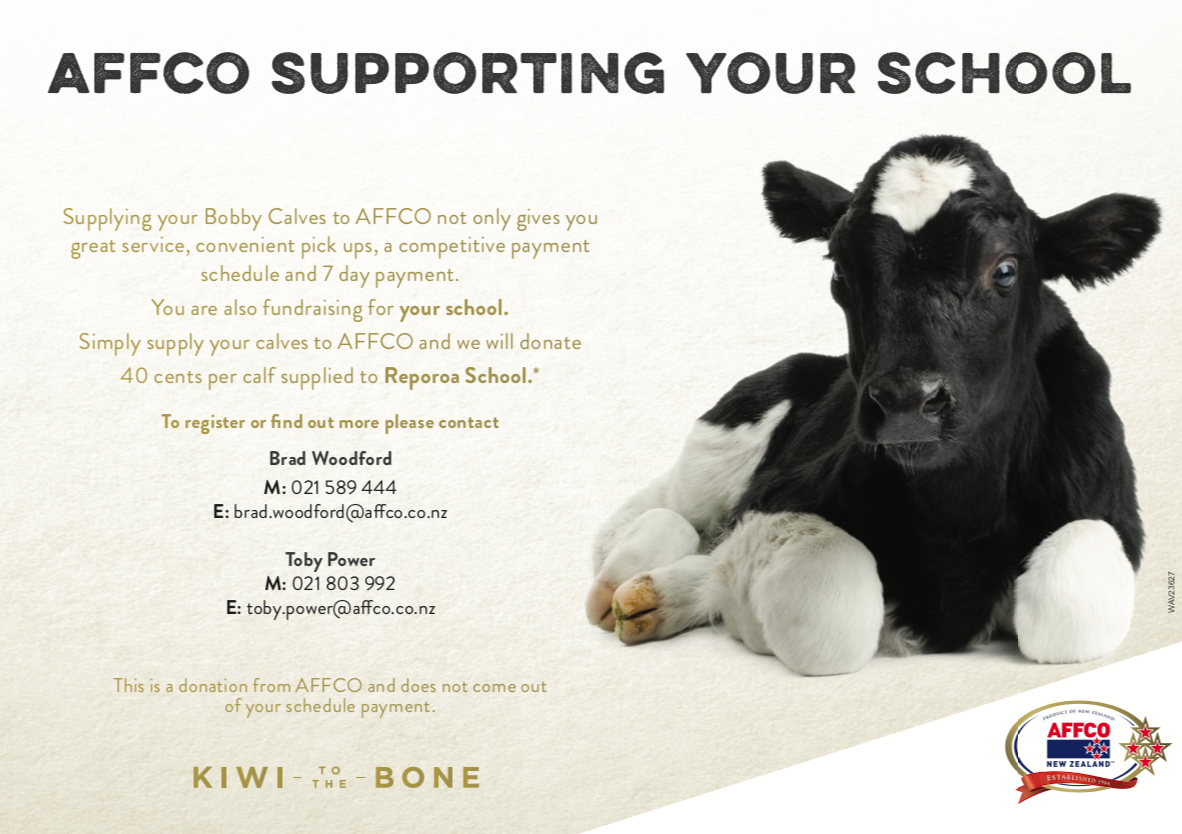 North Fuel:
North Fuel supply Bulk on farm fuel and lubricants for Farmers and Contractors throughout the Primary Sector in New Zealand. One way they give back to the community is via Schools and fundraising events. They also have a large BBQ Trailer for which they bring along for Schools to use on their event days. For every 100 Litres of fuel used by a contractor or farmer in our area they will donate 50 cents to Reporoa Primary School. Once we've reached $1,000.00 against our School, they let us know at which point we choose what package suits us best. We could choose between sports, IT and Stationary Packages.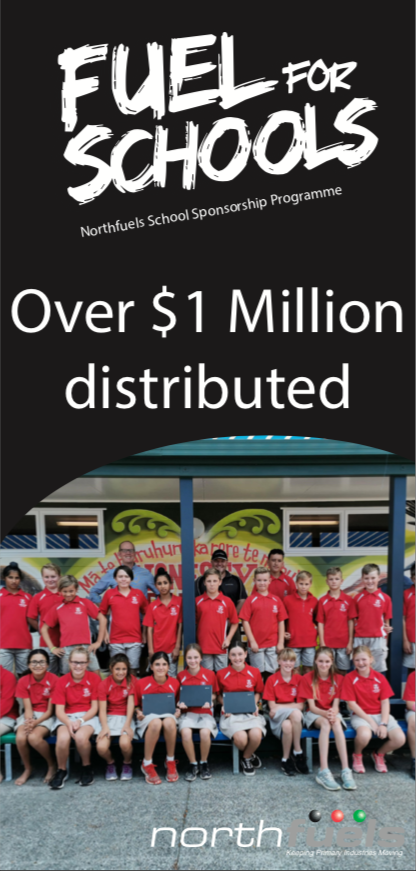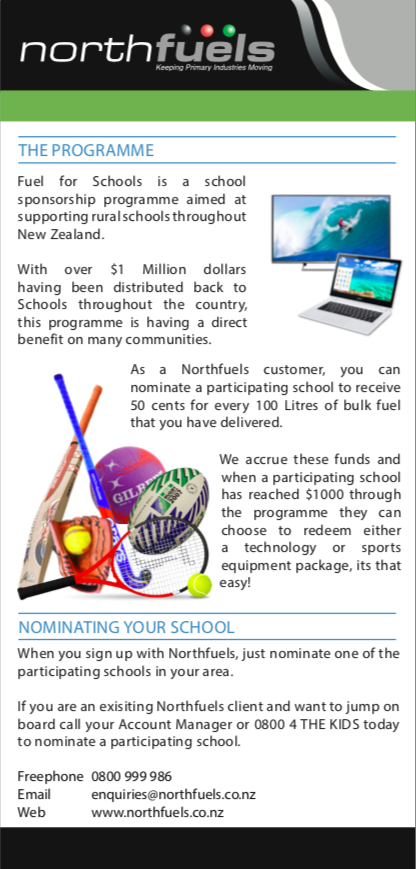 Print or Save this Post