Nga mihi nui ki a koutou katoa – warm greetings to everyone
Happy New Year:
I trust that you all had a wonderful summer full of family adventures.
A very big welcome to all students and whanau returning and new. This term we welcome…
Bentley Harvey – Room 4
Eligh Gordon – Room 1
Hades Tuhi – Room 4
Jethro Jeffery – Room 4
Kane Wilson – Room 1
Damien Gordon – Room 2
Realm Sage Apanui – Room 4
Tay Gordon – Room 5
Zelind Vercoe – Room 3
We have lost some students too, so are starting the year with 121. Just like last year, this is the highest roll we have started the year with since I have been principal!
As you are likely aware, last year we were hit hard with mandates and staffing changes. I would like to thank everyone who helped us get to the end of the year. It was a very tricky time. I am delighted to say that we are fully staffed again with quality teachers and support staff. In 2022 we welcome…
Nikkole Fell – Room 2
Isla McKinnon – Room 5
Tanissha McNeil – Room 6
Jasmine Trumper – Garden to Table and teacher release
Bridget Hayes – Teacher Aide
Sarah Martelli – Sports Coordinator
Communication:
We use a variety of methods to communicate with you, but we need you to do your bit and make sure you receive that communication.
School Newsletters – get emailed via an automated system every second Wednesday and are held in the school website. We must have your correct email address. To see all newsletter you can go to the website  https://www.rep.school.nz/category/newsletters/ 
If you do not receive the newsletter email, make sure you phone the office and let us know what your email address is. The newsletter has important information in it and we need you to keep up to date with what is happening in the school. It is not helpful when parents don't read the newsletter and the complain that they were not informed. We do provide a paper newsletter on request.
Text and Phone – We will text and/or phone when there is an issue or to clarify something important, or if we have not heard why your child is away. It is vital that we have your correct phone details for health and safety reasons. Please text and/or phone and/or fill in the website page for us when your child is away.
Facebook – Our school has a facebook page which we post news and events. If you use facebook, be sure to follow us! https://www.facebook.com/ReporoaPrimarySchool/
School App – We use the school app to get information out that is of importance such as cancellations. Be sure to down load the app on your phone. Instructions are at the bottom of every newsletter.
SeeSaw – All classes use SeeSaw as a way to share student progress with home. Make sure you sign up and keep interested in how your child is doing at school. An email will come out at the beginning of the year inviting you to join.
Website – Our website contains all basic information about how we operate at Reporoa Primary School. We aim to keep this as updated as possible. If you need information, check out the website first. www.rep.school.nz
HERO – Our reporting and assessment details will be kept in the HERO SMS (Student Management System). This means mid-year and end of year reporting is done online and available to you at any time.  Information will be available prior to the mid-year reporting stage on how to view.
Policies and Procedures – All of our policies and procedures are online and available to view by going to  https://www.schooldocs.co.nz/ . Click 'search for your school' and type in Reporoa. Our user name is reporoa and our password is pukeko. Each term we will ask you to review a policy online for us.
Uniform:
You can get the information you need here:
The uniform is compulsory for all students and sunhats are worn in term 1 and 4.
Bus vests are part of the uniform too and need to be worn to be able to ride on the bus. These can be purchased from the office.
Masks:
Remember to make sure your child brings a mask to school if they are in year 4, 5 or 6. While it is required that staff wear a medical grade masks, at this stage children can still wear a fabric mask. Younger students are more than welcome to wear a mask if they wish to. Students will be given a zip lock bag to store their masks in when they are not in use. Senior classes will be taking advantage of learning outside as much as they can to have breaks from wearing their masks. If children forget their mask, they can get one from the office. Please send all mask exemption paperwork to office@rep.school.nz
Stationery:
The link for stationery lists can be found here:
It is expected that children will start the year with their stationery. It is difficult for you child to make the best possible start to their learning if they do not have their stationery ready on day one so thank you to all whanau who have already organised this for their tamariki.
Only essential adults onsite:
We have clear guidelines from the government to only have essential visitors onsite. Please make sure you drop your child off at the gate unless it is necessary to come onto the school for a purpose (such as dropping them into class on their first day of school). If you do come onsite, we need you to wear a mask, use the Covid App to scan in. If you are here for more than 15 minutes you will also need to sign in at the office.
Staff:
Our current staff are:
Room 1 – Steven Webby – Year 3/4/5
Room 2- Nikkole Fell (Senior DP and SENCO) – Year 5/6
Room 3 – Jazmin Elkington – Bilingual – Year 3/4/5/6
Room 5 – Isla McKinnon – Year 2
Room 6 – Tanissha McNeil – Year 1
Room 4 – Gemma Hiini (Junior DP) – New Entrant
Office Manager – Maureen Johansen
Library/Teacher Aide – Heather Vermeulen
Teacher Aide – Bridget Hayes
STEAM/Release Teacher – Jasmine Trumper
Release Teacher/ORS specialist teacher – Julie Vine
ORS Teacher Aide – Mary Fagerlund
Release Teacher – Karla Shaw
Sports Coordinator – Sarah Martelli
Bus:
We have a new bus company call Ritchies. They will be running the same bus runs as last year under the same MOE rules. The MOE would like to remind parents that:
It is their responsibility to get their children to pick-up locations and to collect them from drop-off locations.

It is recommended they arrive at the bus stop locations at least 5 minutes prior to the time advised by the bus provider.

They should stay

with their children while they are waiting for their school transport in the morning and meet them in the afternoon as they get off the bus

.
To discuss any school transport related issues with the school in the first instance.
Below is a some link to information on our website that relate to the eligibility criteria for students receiving our Ministry-funded School Transport Assistance:
https://www.education.govt.nz/school/property-and-transport/transport/#TA
Sports:
Sports Coordinator:
We welcome Sarah Martelli as our new sports coordinator. She will be working with staff to organise sporting teams and events that happen outside of the school such a cluster and BOP sports competitions and fun events such as the RATS triathlon and the Amazing Race.
Sarah will keep you informed of events coming up in this section of the newsletter.
Congratulations!
Rico Brown was selected to represent Te Arawa (Rotorua) in the u7 mixed Basketball team at this years National Maori Basketball Tournament. Unfortunately the country went into the red light setting mere hours before his first game and the tournament was cancelled, however his team did still get to have a game against Ngati Koata which was awesome because they had done a lot of training through the holidays leading up to the tournament.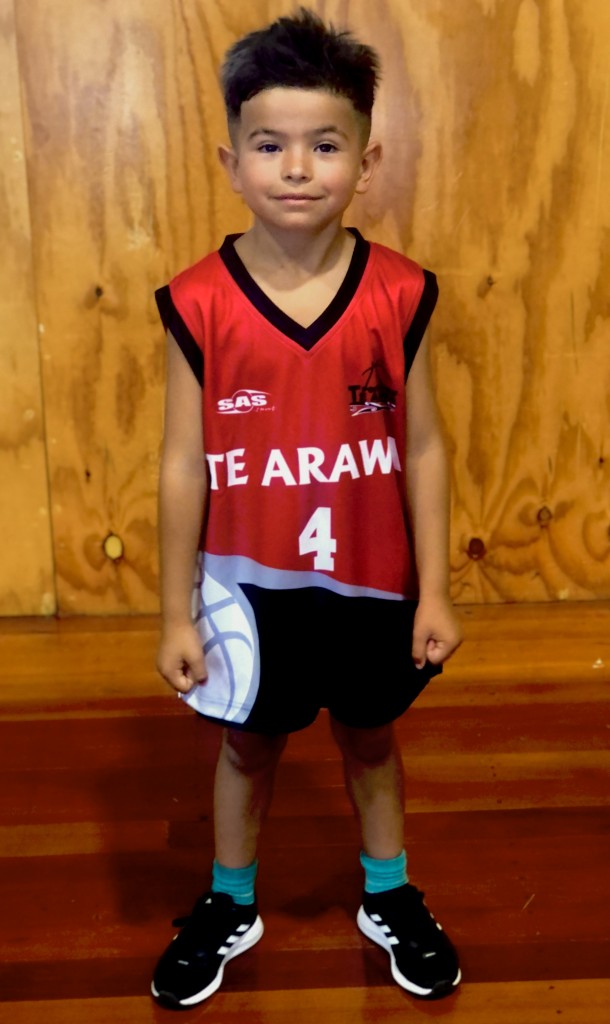 Calendar:
| | |
| --- | --- |
| | |
| Friday 8 – 10th February | Life Education |
| Monday 7th February | Waitangi Day observed |
| Thurs 3rd March | Whanau Meeting 7pm |
| Friday 15th April | Easter Friday |
| Monday 18th April | Term 1 Holidays |
| Monday 2nd May | Term 2 starts |
| | |
Other Notices:
School Account Details:
Account payments can be made directly to our school ASB account using online banking.  The account number is: 123155 0134517 00
Details: 
Remember if you change address, get a new cell phone number or email address  to notify the school so we have up to date records. The office needs your up to date email address so the newsletter can be emailed out – thanks.
LUNCHES: 
We are part of the governments healthy lunches programme. Children are provided lunch everyday. If they have any allergies, please let the office know so that allowances can be made. Children still need to bring a drink bottle (water only please) and morning tea every day.
Absences:
Reminder – if your child is absent either text, phone and leave a message, or fill in an on-line absent form. We also are required to fill in the reason they are away, so remember to include this in your message – thanks. IF CHILDREN ARE SICK PLEASE KEEP THEM AT HOME.
Car Parks:
Please use the car parks provided at the front or back of the school. No vehicles are permitted on the school grounds except for staff or service vehicles.
Nãku i runga i aku mihi ki a koe – Yours with thanks
Richelle McDonald
and our team –Nikkole, Korkz, Gemma, Tanissha, Isla, Steven, Julie, Jasmin, Maureen, Heather, Mary, Bridget, Karla, Linda and Sarah.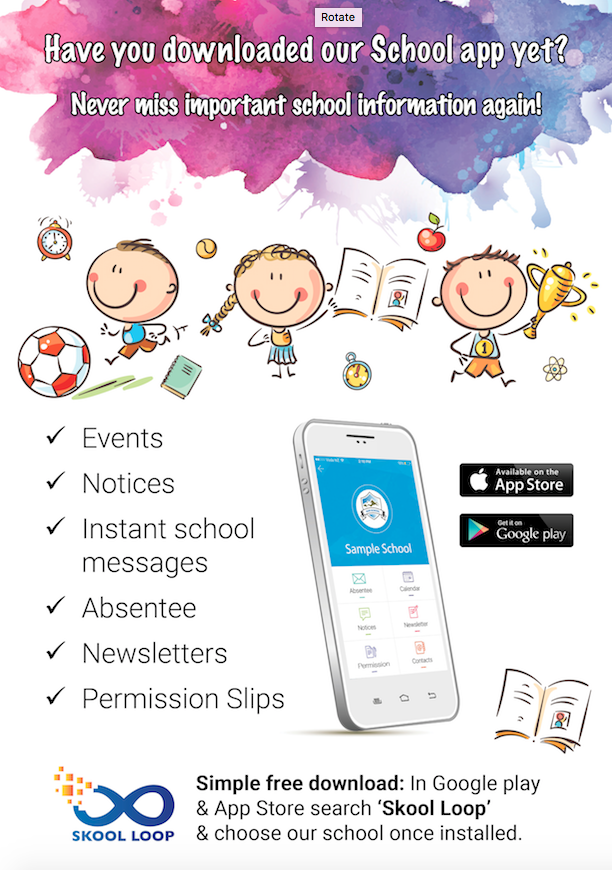 Print or Save this Post