Nga mihi nui ki a koutou katoa – warm greetings to everyone
Kia ora, Nameste, Talofa, Konnichiwa, Guten Tag , Gidday, Vannakkam, ni Hao, Kia orana, Hola, Salam, Sa wat dee kha, Dia Dhuit, Goeie Dag, Bonjour, Hello, (please let us know the greeting in your language if it is not here)
Term Four:
WOW! This term seems to be galloping by. We are very busy at school with our learning, assessments, athletic sports and planning for end of year celebrations. I would like to give a heartfelt thanks to our staff who have held the fort over the past two weeks while I have been away. It is always encouraging when you return to school with things settled, students happy and learning carrying on as it should. A special thanks to Nikkole Fell and Gemma Hiini for their leadership in my absence.
PB4L:
Our focus for our PB4L (Positive Behaviour for Learning) this term is STRIVING. Striving means to make great efforts to achieve or obtain something. It is putting in the extra effort to reach your goals, not giving up in the face of struggle, powering through to achieve. To strive for something means you need to have some resilience and perseverance. Ask your child what their goals are and how they are striving to reach them .What is their plan? What is their next step? These are valuable conversations that will help them map out their future pathway.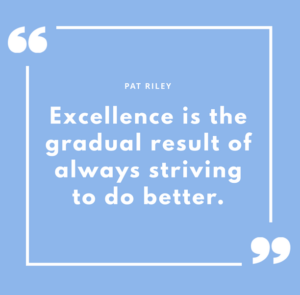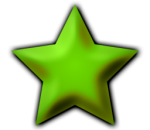 Stars of the week:

 
Ka rawe te mahi to our senior boys who got very creative in our loose parts play this week!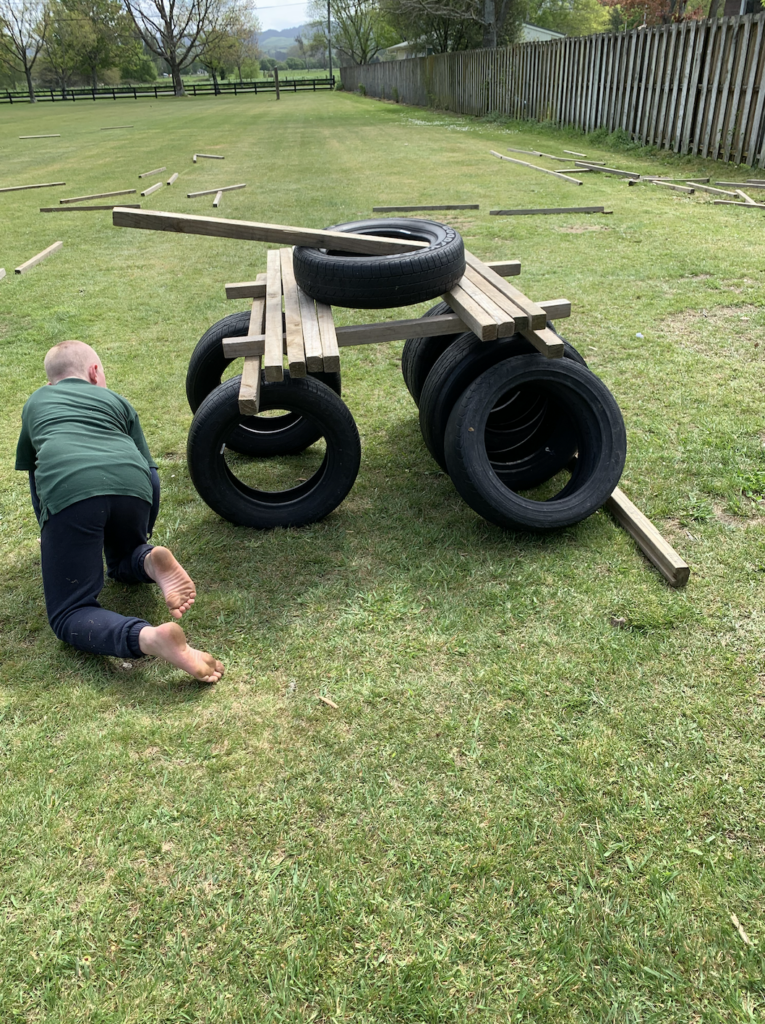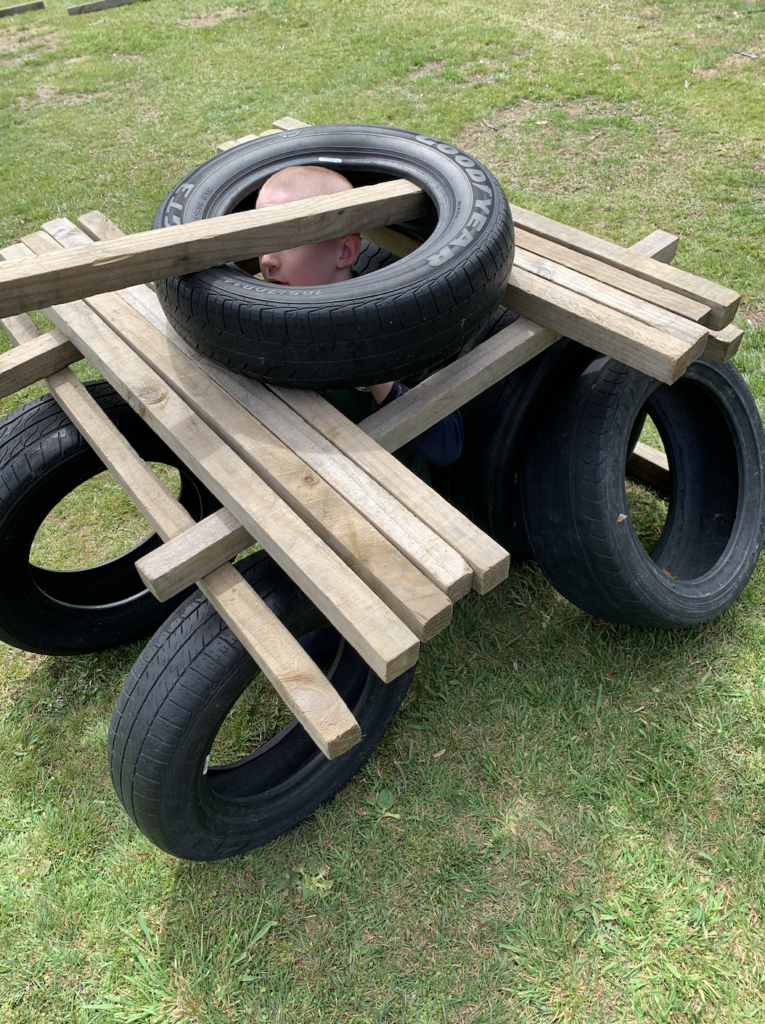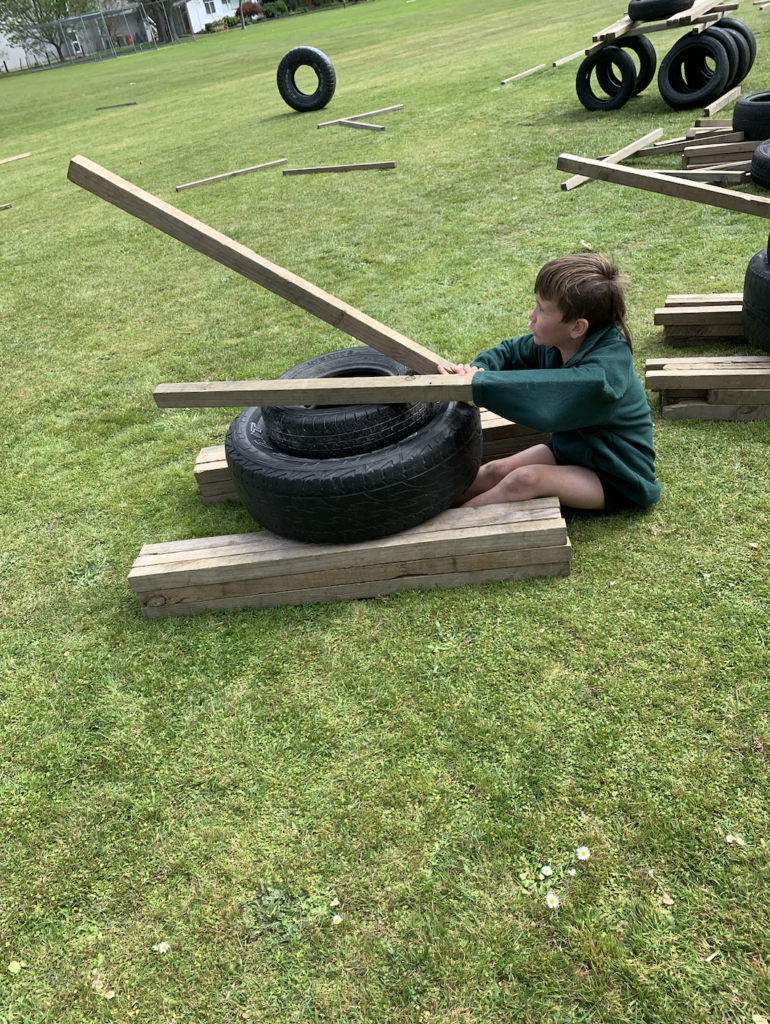 CCC:
This Friday our Year 5 and 6 students are heading to the college for our annual conference. This is organised by our Kahui Ako student leaders Rico Woodford and Ruby Martelli. It looks like it will be a fantastic day!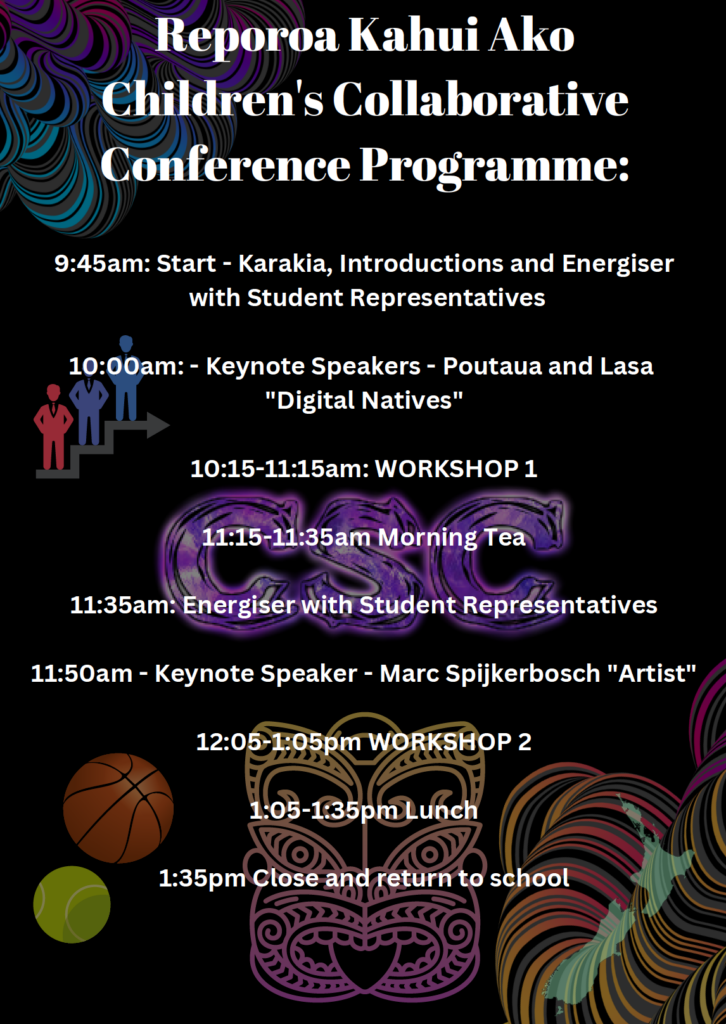 Pet Day:
It seems like such a long time ago, but I have not had the chance to put in a newsletter this term our heartfelt thanks to the pet day committee for organising such a wonderful event last term. We all thoroughly enjoyed the whole week and look forward to doing it again next year. Congratulations to all students who received awards for their pets.
Thank you to our Judges 
Kylie Leonard, Caroline Powell, Simon Marra, Rachel O'Dea, Ritchie Stokes, Hamish Lee, Craig Kusabs, Treena Braithwaite and Mathew Fitzgerald, Toni Donald and Jackie Dale, Reporoa Garden Circle, Karen Barker 
Thank you to our Stewards 
Harley Brennan, Henry Halliday, Brian Collins, Conor Leslie, Stella Marshall, Libby Wills, Felix Hathaway, Abby Leslie, Liam Guyton, Sam Phillips, Reece Sandford, Hamish Crafar, Grace Martelli, Max Crafar, Jude van der Broek, Shayla from FIL 
Thank you to our Supporters:
Kiwi Metal Polishers, Aaron, Sarah and Phil from ASB, Bakehouse Reporoa, BalePro, Canopy Tours Rotorua, Duncan Wills Builders, Farmsource, FIL, Grant Sandford/Betty Bingo, aka #69, John McIntyre from Greenlea, Huka Prawn Park Taupō, Lana from Kowhai Coffee, Maverick's GastroPub, Miers Contracting, Malcolm, Hine and Kyle, Ohaaki Heat, Quality Presentations, Phil Rivers from Ray White, Precision Slurry, Secret Spot Rotorua, Skyline Rotorua, The River Road Kitchen, VetOra, Westpac, VetPlus 
Sports:
RIPPA RUGBY
Reminder the fees $12.50 needs to be paid to the school office now for the children who are in teams.
SWIMMING
Swimming is starting up again this term. Students who do not bring their togs will take work to another classroom to complete so that they do not disrupt the swimming lesson. Please remind your child to put their togs and towel in their bag. Last year 131 people drowned in New Zealand and 152 people were hospitalised due to water incidents. We are surrounded by water in Aotearoa so it is very important that our children learn to swim and stay safe in the water. It is part of our curriculum and therefore compulsory.
ATHLETICS
Classes have been getting out and practicing their athletic skills this term. It would be great to see you at our athletic sports day next Thursday. Here is the programme: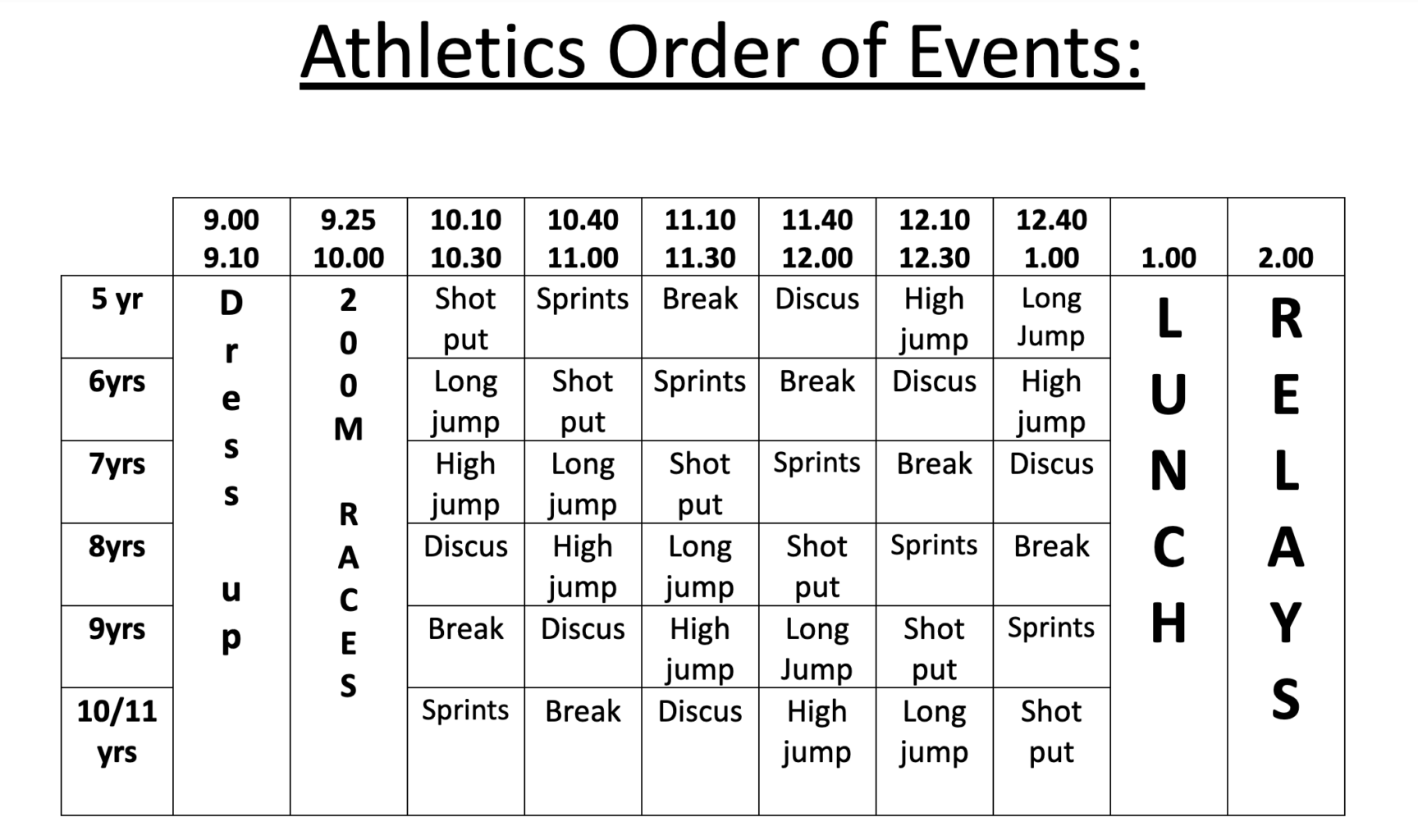 Thanks
Calendar:
| | |
| --- | --- |
| Thurs 17th Nov | Reporoa Athletics Day |
| Tues 22nd Nov | Cluster Athletics Day |
| Wed 23rd Nov | Whanau Group Meeting 7pm |
| Mon 28th Nov | Year 6 Leaders Trip |
| Tues 29th Nov | Cluster Maths Quiz |
| Wed 30th Nov | CBOP Athletics |
| Tues 6th Dec | Whanau Group Open Afternoon |
| Thurs 8th Dec | Junior School Sleepover |
| Fri 9th Dec | Reports Go Live |
| Tues 13th Dec | Fun Day |
| Thurs 15th Dec | Year 6 Graduation |
| Fri 16th Dec | Last Day of Term – 3pm finish |
| Tues 31st Jan | First Day of Term 2023 – 9am Start |
| Wed 1st – Fri 3rd Feb | Life Ed Caravan |
Have you got our app downloaded for all current communications?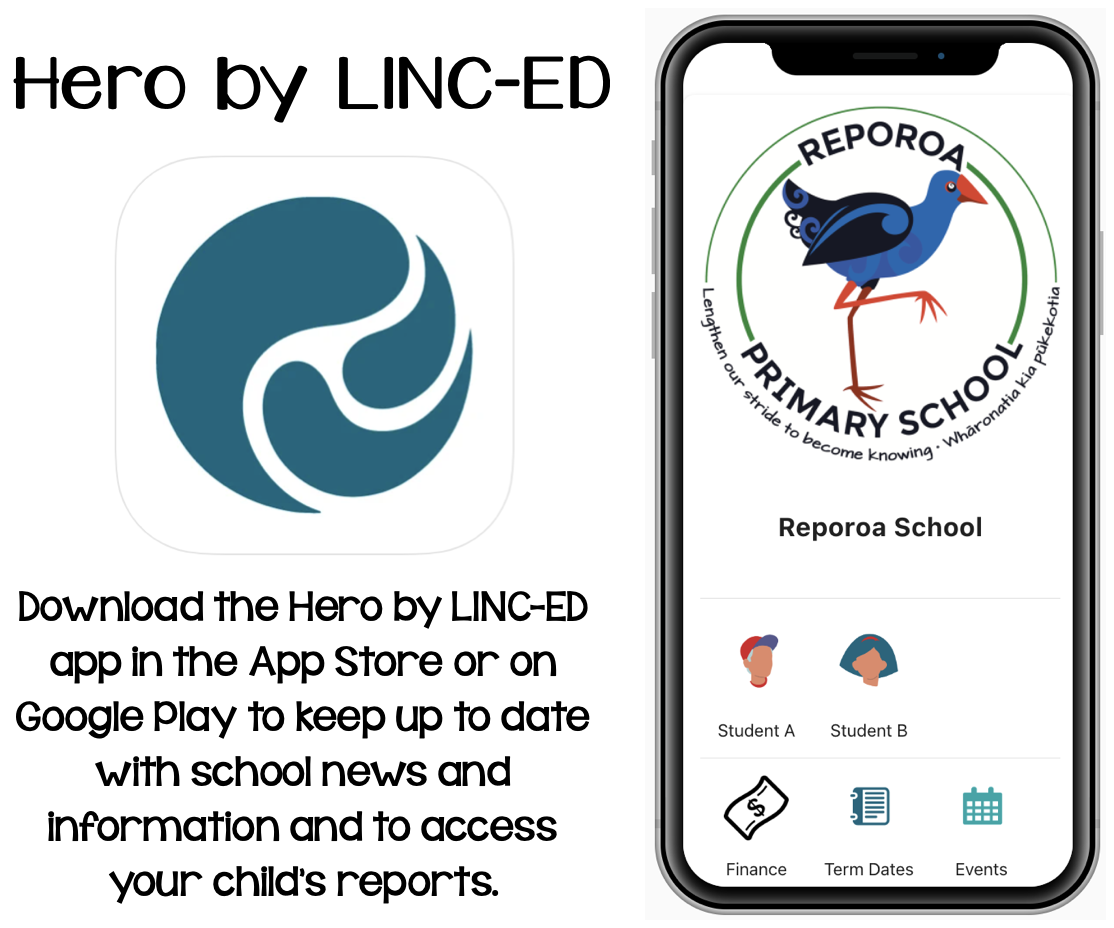 Other Notices:
School Account Details:
Account payments can be made directly to our school ASB account using online banking.  The account number is: 123155 0134517 00
Details: 
Remember if you change address, get a new cell phone number or email address  to notify the school so we have up to date records. The office needs your up to date email address so the newsletter can be emailed out – thanks.
LUNCHES: 
We are part of the governments healthy lunch programme. Children are provided lunch everyday. If they have any allergies, please let the office know so that allowances can be made. Children still need to bring a drink bottle (water only please) and morning tea every day.
Absences:
Reminder – if your child is absent either text, phone and leave a message, or fill in an on-line absent form. We also are required to fill in the reason they are away, so remember to include this in your message – thanks. IF CHILDREN ARE SICK PLEASE KEEP THEM AT HOME.
Car Parks:
Please use the car parks provided at the front or back of the school. No vehicles are permitted on the school grounds except for staff or service vehicles.
Nãku i runga i aku mihi ki a koe – Yours with thanks
Richelle McDonald
and our team – Nikkole, Korkz, Gemma, Tanissha, Steven, Pip,  Julie, Maureen, Heather, Mary, Bridget, Sarah and Linda.

Print or Save this Post