Nga mihi nui ki a koutou katoa – warm greetings to everyone
Kia ora, Nameste, Talofa, Konnichiwa, Guten Tag , Gidday, Vannakkam, ni Hao, Kia orana, Hola, Salam, Sa wat dee kha, Dia Dhuit, Goeie Dag, Bonjour, Hello, (please let us know the greeting in your language if it is not here)
Korero from the Principal:
It is very hard to believe we are already half way through term 1! As I said to the tamariki in assembly this week, we should be deep into our mahi by now. I can see a lot of quality teaching and learning going on as I move through the classrooms and I have tamariki keen to show me their learning and their progress too. We look forward to sharing this with you in term 2.
Thank you to those whanau who are engaging in the SeeSaw posts to share learning that are sent home. We have been working hard at making these about learning and having them more regular across the school. The children love it when you respond on SeeSaw to their learning. It is a huge motivator for them to keep trying their best.
Decades of research across many countries and by different researchers in the field of family involvement have supported the premise that children with involved parents are more likely to develop into knowledgeable, healthy, responsible, confident and caring adults (Avvisati, Besbas & Guyon, 2010; Patrikakou, 2008).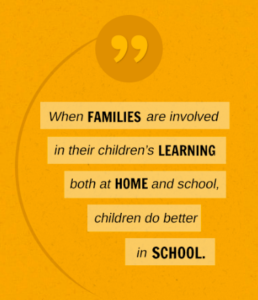 Keeping Ourselves Safe: Information for parents/whanau

 
This term in week 9 and 10 we will be involved in the Keeping Ourselves Safe (KOS) programme which is taught alongside the NZ Police. Constable Viv Sutton will be working with us to deliver this programme. 
A parent meeting/hui will be held in the coming weeks to outline the programme for whanau. In the meantime, here is some information for you. Click on the link for even more details!
What will children and young people learn?
They will learn:
to work out when their safety is at risk
how to keep safe when they meet and mix with other people
who and how to ask for help if they, or someone they know, is being abused
to go on asking for help until someone does something to stop the abuse
that it is important to make and follow personal, family and school safety rules.
They will know:
that abuse is never okay
that abuse is never their fault.
What part do parents, caregivers and whānau play?
Parents and whānau are strongly encouraged to support Keeping Ourselves Safe.
You can attend a meeting at school to tell you more about Keeping Ourselves Safe.
You can find out about abuse and what to do if you think a child you know is being abused.
You can talk to your child about what they have learnt in Keeping Ourselves Safe.
You can set safety guidelines with your family.
You can help young children with the Keeping Ourselves Safe activities they bring home.
You can give the same safety messages as the school is giving.
https://www.police.govt.nz/advice/personal-and-community-advice/school-portal/resources/successful-relationships/info-parents-whanau
Year 5&6 (Room 1&2) Camp:

 
We are getting excited as the Year 5&6 camp to Papamoa is getting closer! We will be away from the 20-23 March. Congratulations to those parents who were accepted to come along. We had a lot of interest and unfortunately can only take 6 due to accomodation and cost restrictions. The cost is $180. Payments need to be made at any time PRIOR to camp.
* Year 5/6 Camp Fundraiser * – All Pepper & Me orders and payments in to the school by Friday 17th March.
There's about a 5m3 trailer load of wood ready to be raffled. Tickets are $10 each. Limited spots!! We will raffle it next Friday 10th March at 3pm. Please pay at office or into school account with your name as a reference and wood as the code. Good luck!!
123155 01345 1700 (school account)
A huge thank you to Blair and Andrea Muggeridge for all your hard work splitting this in the weekend. Also thank you to Andrew Foster for lending us his trailer to store the wood in. We appreciate it! Oh and some of our senior boys who helped! Great job.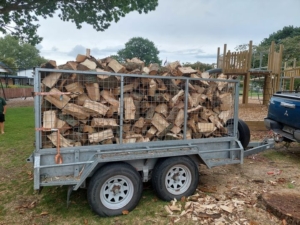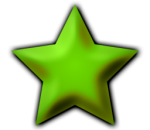 Stars of the week:

 
Ka rawe te mahi to Rhiannon and Sarah for their excellent bookwork, Joseph for his great maths mahi, and Eligh for his awesome reading.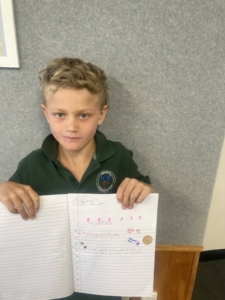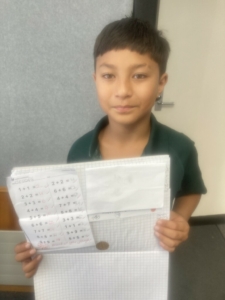 Grip Leadership Conference:
Congratulations to our Kaiarahi and Kahui Ako leaders who represented us at the GRIP Leadership Conference in Rotorua yesterday. I heard it was a fantastic day for them to learn more about what being a leader means.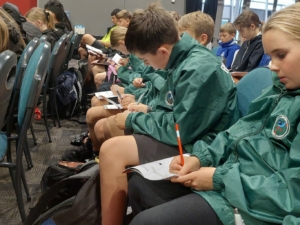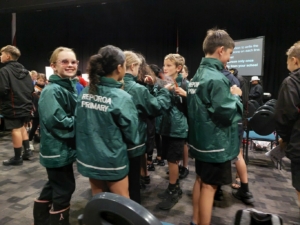 Music:
This year Rebecca Kelly is teaching music every Wednesday. She will see each class for two days every term. The children have come out buzzing and are really enjoying getting into their music learning. I can certainly hear the fun from my office every Wednesday!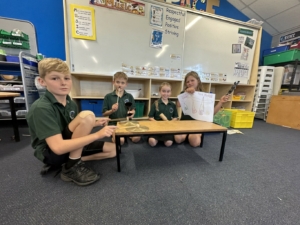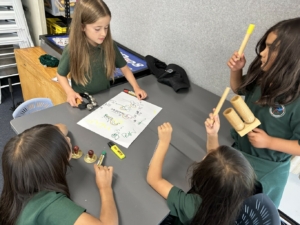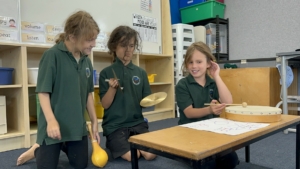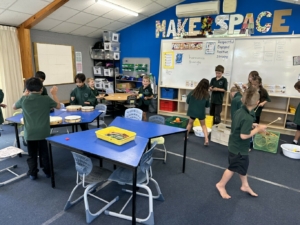 Sports:
Cricket
SuperSmash Hub (for Years 1-3)
Designed to teach children the basics of cricket:  catching, throwing, striking
Tuesdays or Thursday's at Smallbone Park (3.45 – 4.45pm) – starting 21st / 23rd Feb and running until  28th/ 30th March
Mixed gender and children sign up as individuals
$30 per child for the 6-week programme
Parent's to click here to register for Term 1:  https://www.playhq.com/new-zealand-cricket/register/150c7a
No need for schools to collect fees for this programme – parents are able to register DIRECT and pay fees via the above link.
Incrediball Cricket (for years 4-6)
Incrediball is a modified 8-aside game of cricket using a soft ball / plastic equipment suited for children who understand the basics of cricket or have reasonably developed hand-eye coordination.
Thursday afternoons at Smallbone Park (3.45pm – 5.00pm approx.)  – starting 23rd Feb until 30th March
$35 per player – schools to collect fees, Rotorua Cricket will invoice each school for their players.
Mixed genders and all equipment is provided
Incrediball teams are required to have a coach and someone to score / umpire
Schools ideally register a whole 'team', but if not, I'll try to form 'composite' teams to ensure all children get a chance to play
Shaun Anastasi (021 755 332)
Rotorua Cricket Association
Swimming sports
Thursday March 9th Reporoa Primary Swimming sports
Wednesday 15th March Reporoa Valley Cluster Swimming Sports
Whaea Tanissha – Sports Coordinator
Calendar:
| | |
| --- | --- |
| Friday | Ice blocks  $1 each  |
| Mon 6th Mar | Assembly R5 – 9:15am |
| Thurs 9th Mar | Swimming Sports |
| Fri 10th Mar | Firewood raffle drawn |
| Mon 13th Mar | Assembly – R6 – 9:15am |
| Thurs 14th Mar | Camp Meeting in Staffroom 3:15pm |
| Wed 15th Mar | Reporoa Valley Cluster Swimming Sports |
| 20 – 23rd Mar | Senior Camp |
| Thurs 30th Mar | Reporoa Valley Cluster Summer Sports |
Have you got our app downloaded for all current communications?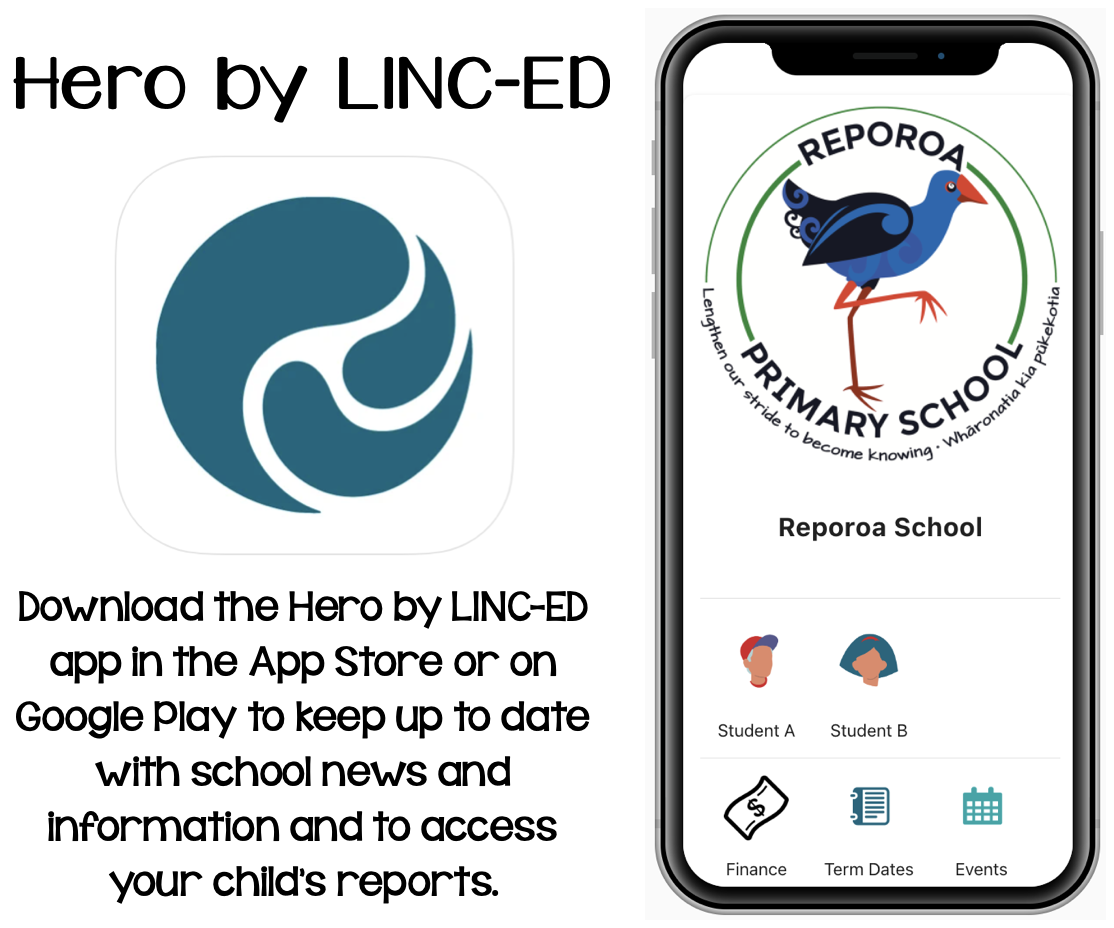 Other Notices:
School Account Details:
Account payments can be made directly to our school ASB account using online banking.  The account number is: 123155 0134517 00
Details: 
Remember if you change address, get a new cell phone number or email address  to notify the school so we have up to date records. The office needs your up to date email address so the newsletter can be emailed out – thanks.
LUNCHES: 
We are part of the governments healthy lunch programme. Children are provided lunch everyday. If they have any allergies, please let the office know so that allowances can be made. Children still need to bring a drink bottle (water only please) and morning tea every day.
Absences:
Reminder – if your child is absent either text, phone and leave a message, or fill in an on-line absent form. We also are required to fill in the reason they are away, so remember to include this in your message – thanks.
Car Parks:
Please use the car parks provided at the front or back of the school. No vehicles are permitted on the school grounds except for staff or service vehicles.
Nãku i runga i aku mihi ki a koe – Yours with thanks
Richelle McDonald
and our team – Nikkole, Gemma, Tanissha, Steven, Pip, Jenni, Rebecca, Julie, Julia, Maureen, Heather, Becky, Bridget, Kate and Linda.

Print or Save this Post