Nga mihi nui ki a koutou katoa – warm greetings to everyone
Uniform:

 
As you will be aware now, Reporoa Primary School is moving into having a uniform. The uniform sun hats are already compulsory for years 1-4 this term. We have allowed an 'ease in' period but will be chasing up parents of children who do not have the correct hat from now on. Caps and other hats are not accepted.
The shirt and polar fleece are now on order at NZ uniforms. They do not become compulsory for years 1-5 until next year. 2019 year 6 students will not be expected to wear a uniform.
Families can earn points Through the uniform club.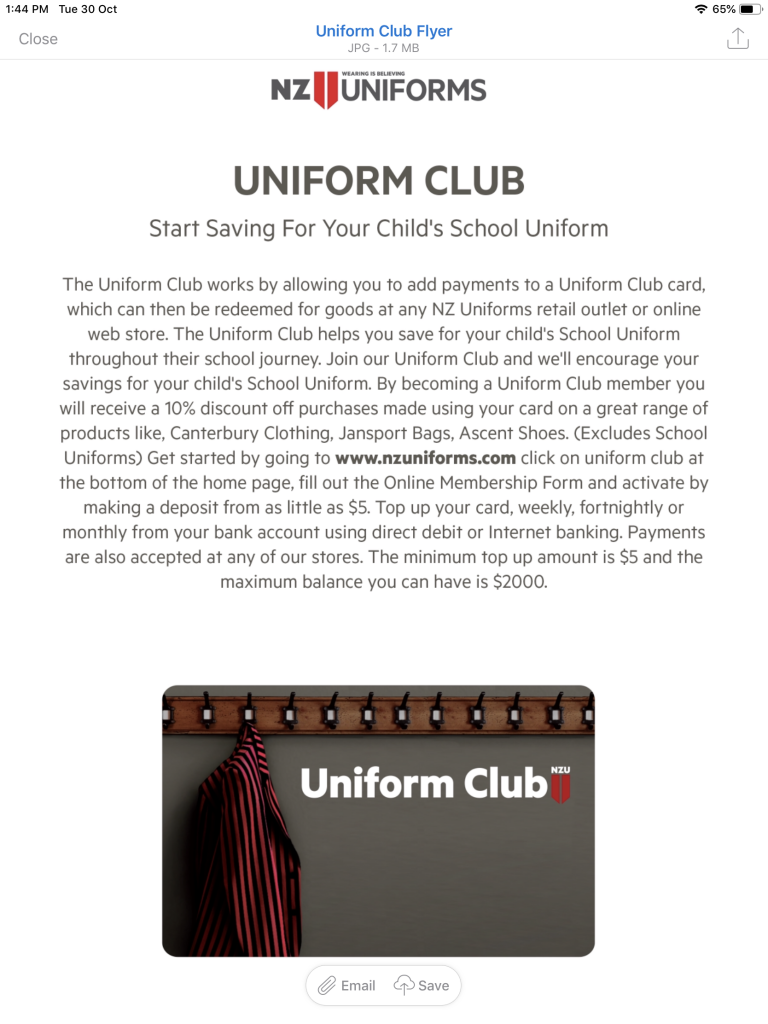 Athletics:
Athletics is on Monday the 5th November. A big thank you to Malcolm Marshall for marking out the track for us. It looks great!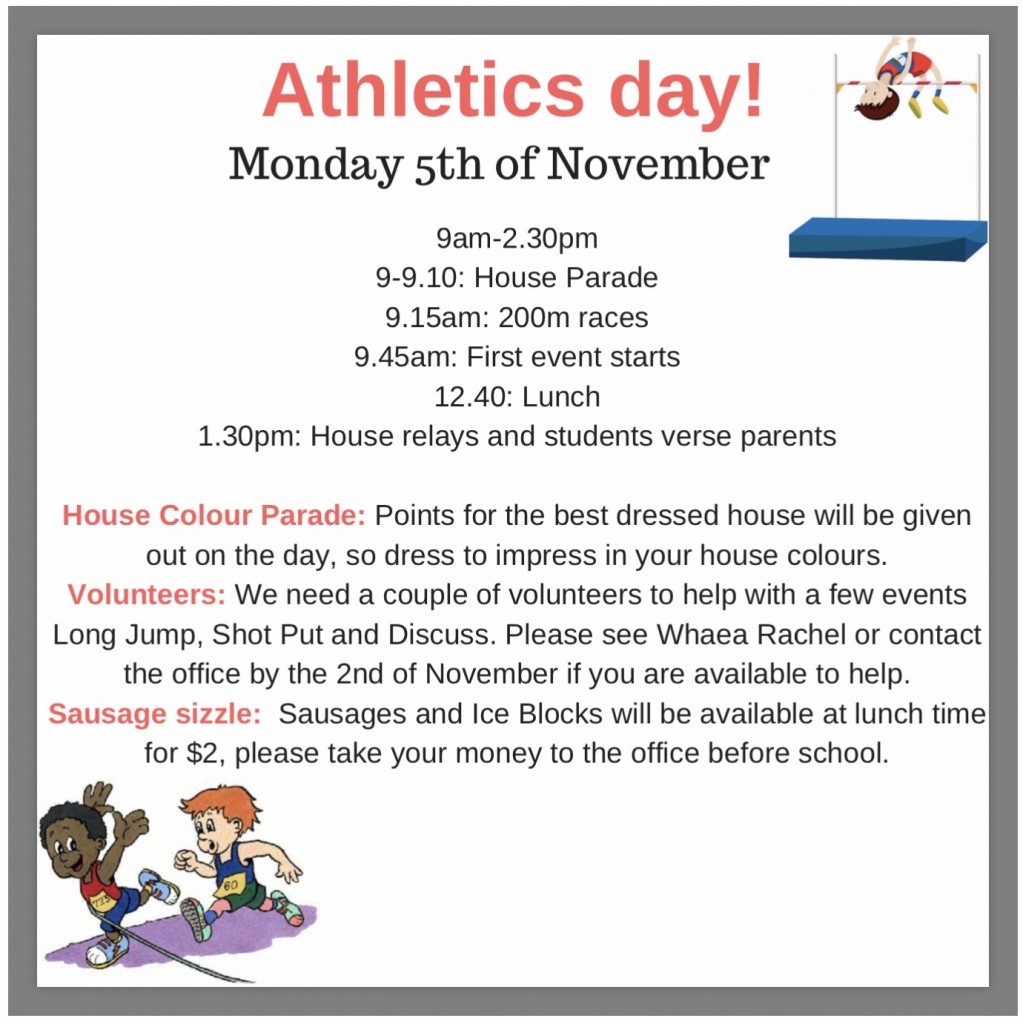 Painting:
The painters are back today to finish painting the school. They will be working on the whanau room, the hall, and some other touch ups. The rooves will be painted over the Christmas holidays.
We will remind our children to leave the painters alone to do their work and they will be cordoned off where appropriate.
TE OHU REO MAORI:
This rohe will hui in the staff room at 11am on Thursday the 1st of November. On the agenda is bi-lingual education, termly powhiri, waharoa, and ideas to better serve our Maori students at Reporoa Primary. All are welcome.
Powhiri:
Our beginning of term powhiri to welcome our new students went really well. Thank you to whaea Rachel for doing the background work to make it happen. Also a big ka pai to Memphis, Adeline, Tyler and Hunter for leading it. They did a fantastic job!
The new students enjoyed morning tea in the staff room afterwards.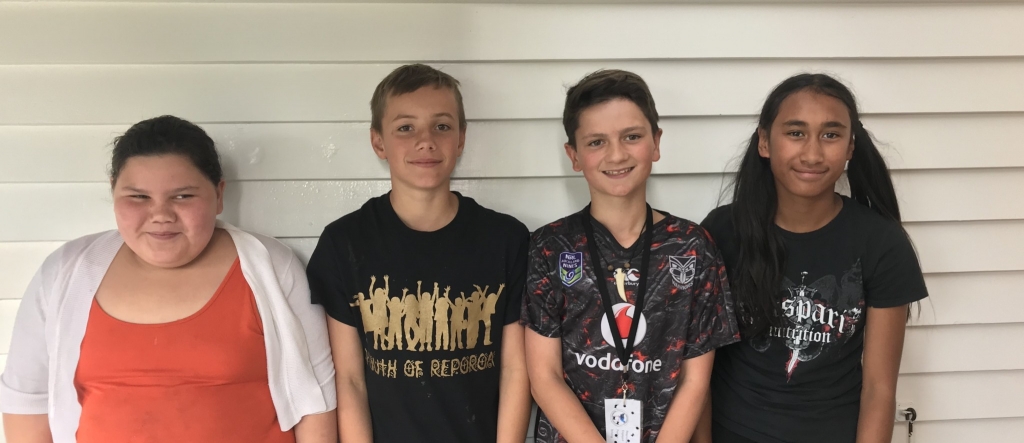 Thank you:
A big thank you to Whaea Jill and Whaea Debs for keeping the school running smoothly in my absence last week. I was at a NZPF conference where I learnt a lot, made a lot of new connections, and gathered a lot of resources for our school. It is important to me that i keep learning and up to date with current educational practice. I am thankful to have a capable team to allow me to do so.
Strike:
 As you may have heard, the NZEI (teachers union) announced last week that the sector voted for a second strike. This will occur on the 13th November. The Board of Trustees has decided to close the school as all of our teachers belong to the union and will be attending the strikes either in Rotorua or Taupo. Please make sure you arrange for alternative care for your children on this day. They will not be able to be cared for at school.
Stars of the week:
Ka Rawe te mahi (awesome work) to Kahn who has been making a huge effort in his learning lately.
Sports:
Cricket:
Coming up on Tuesday the 6th of November. Good luck to the teams.
Orienteering:
Coming up on Thursday the 15th November. Good luck to the teams.
Raising money for our garden:
 WAIRAKEI ESTATE PROPAGATION PROJECT – Wednesday 14th November
The age group most appropriate for this project are 8-10 year olds. The children will need planting gloves, their lunches and wet weather gear, should the weather be inclement. The work is under cover, however the nursery is just covered with shade cloth and the plants are moved there by the students once potted up.
If your child is interested in being a part of this project they will need to return the slip below to Mrs Engel. We will require parent transport and parents are welcome to help out as well.
Leave school by 9:00am – 1150 Broadlands Rd and will return back to school at 1:00pm
– – – – – – – – – – – – – – – – – – – – – – – – – – – – – – – – – – – – – – – – – – – – – – – – – – – – – – – – – – – – – – – – – – – –
My child/ren _______________________ would like to participate in the planting project.
I am / am not able to provide transport                Yes / No
Signed _____________________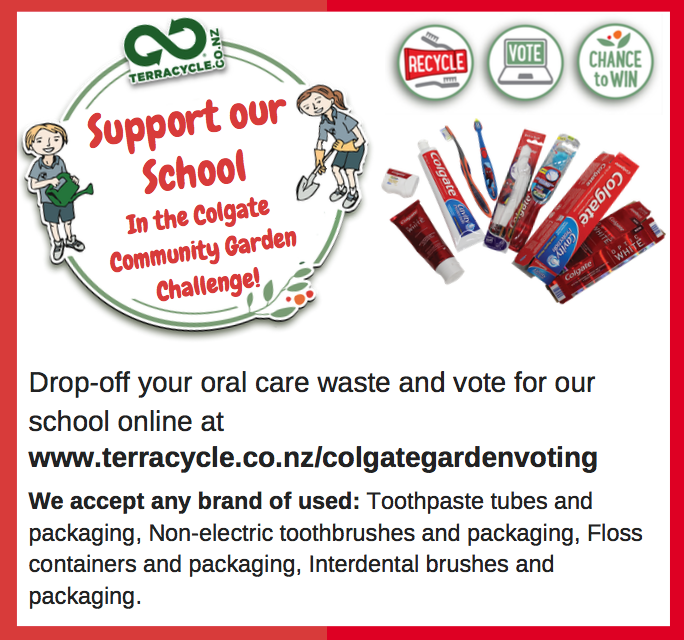 Calendar:
| | |
| --- | --- |
| Tues 5th Nov | Ahletics Day pp 15 Nov |
| Wed 6th Nov | CBOP Cricket |
| Wed 7th Nov | BOT Meeting 7pm |
| Tues 13th Nov | Teacher Strike Day – No School |
| Wed 14th Nov | Wairakei Estate Propagation Project |
| Thurs 15th Nov | CBOP Orienteering Day |
| Fri 16th Nov | Wheels Day |
| Mon 19th Nov | Michael Van De Elzen – NZ kiwi chef, The Food Truck save this date more information coming |
| Tues 20th Nov | Cluster Ahtletics pp 22nd Nov |
| Fri 7th Dec | Global World Presentation |
| Thurs 13th Dec | Y6 Graduation |
| Fri 14th Dec | Reports Home |
| Tues 18th Dec | Triathlon |
| Tues 18th Dec | Last Day for 2018 |
Other Notices:
School Account Details:
Account payments can be made directly to our school ASB account using online banking.  The account number is: 123155 0134517 00
Remember if you get a new cell phone number  to notify the school so we have up to date records, also the office needs your up to date email address so the newsletter can be emailed out – thanks.
FRIDAY LUNCHES: 
Lunch menu
http://www.rep.school.nz/lunches/
Absences:
Reminder if your child is absent either text, leave a message fill in an or on-line absent form. We also are required to fill in the reason they are away, so remember to include this in your message – thanks.
 Community Notice 
House or shearers quarters and small paddock wanted to rent for 3 year contract. Please ph or text Tim 027 8799 100
Nãku i runga i aku mihi ki a koe – Yours with thanks
Richelle McDonald
and our team –Jill, Phil, Debs, Susannah, Rachel, Julie, Maureen, Heather, Tracy, Mary, Megan & Linda.


Print or Save this Post