Introducing our Board of Trustees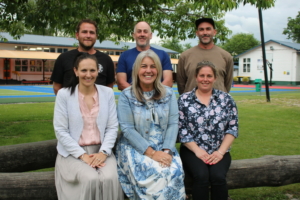 Back Row: Reece Williams, John Guyton, Kane Polybank
Front Row: Nikkole Fell (Staff Rep), Richelle McDonald (Principal), Kate Bowron (Presiding Member)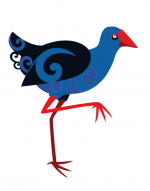 From the Board Presiding Member:
The Board of Reporoa Primary School is committed to raising student achievement for all our students. Through our School Charter we identify the channels with which we will deliver on our Vision for our children.
We have focused our strategic aims on the 3 areas stated in our mission statement
Learner focus, 2) Inclusiveness, 3) Productive Relationships
Our mission statement reads as;
Reporoa Primary School provides an education that that is learner focused, inclusive and supported by productive partnerships
We adopt the government directives and priorities in our approach to teaching and learning in our school. Our curriculum is localised and unique to Reporoa Primary School, was intensively redeveloped by the Principal and her team in 2016; it is our take on the National Curriculum document that guides what our children should learn.
The role of the board is to review the teaching and learning and the outcomes for our tamariki. We work with the Principal and her staff to deliver the best service possible to enable progress for our students.
We model the school REPS as we ask each other the hard questions and have robust debate to ensure we work together for the continuous improvement in our school for its students.
Parent elected representatives to the Board act on your behalf. We encourage community feedback at all times, and the Board focuses specifically on matters relating to governance of the school. The Principal has responsibility for matters that relate to the day to day management of the school. The Board is guided by a Governance Manual and a vast array of legislation. If you are interested in understanding more about the role of the Board, please do attend a meeting.