Nga mihi nui ki a koutou katoa – warm greetings to everyone
Welcome to term 1 2019:
A very warm welcome to our new families/whanau, and a welcome back to returning families/whanau. It is a pleasure to have you as part of our school. Please feel free to pop in and meet myself or the teachers or drop us an email anytime.
Remember, if you have a niggle we need to know about it. Moaning on social media does not assist your child…but we can and do want to help. I wonder what the purpose of such negative online communication to the masses is?
We have had an amazing start to the term. I am very proud of the settled and calm way the children have begun the year. They look amazing and the behaviour has been superb! It's going to be a wonderful year!
Uniform:
I am extremely pleased with the uptake of the school uniform. We have 95% of students who should be in uniform wearing it, and the few who are not are getting it sorted! Congratulations everyone! It looks very smart and we have had many comments from people in the community about the positive change too. Thank you so much for getting on board!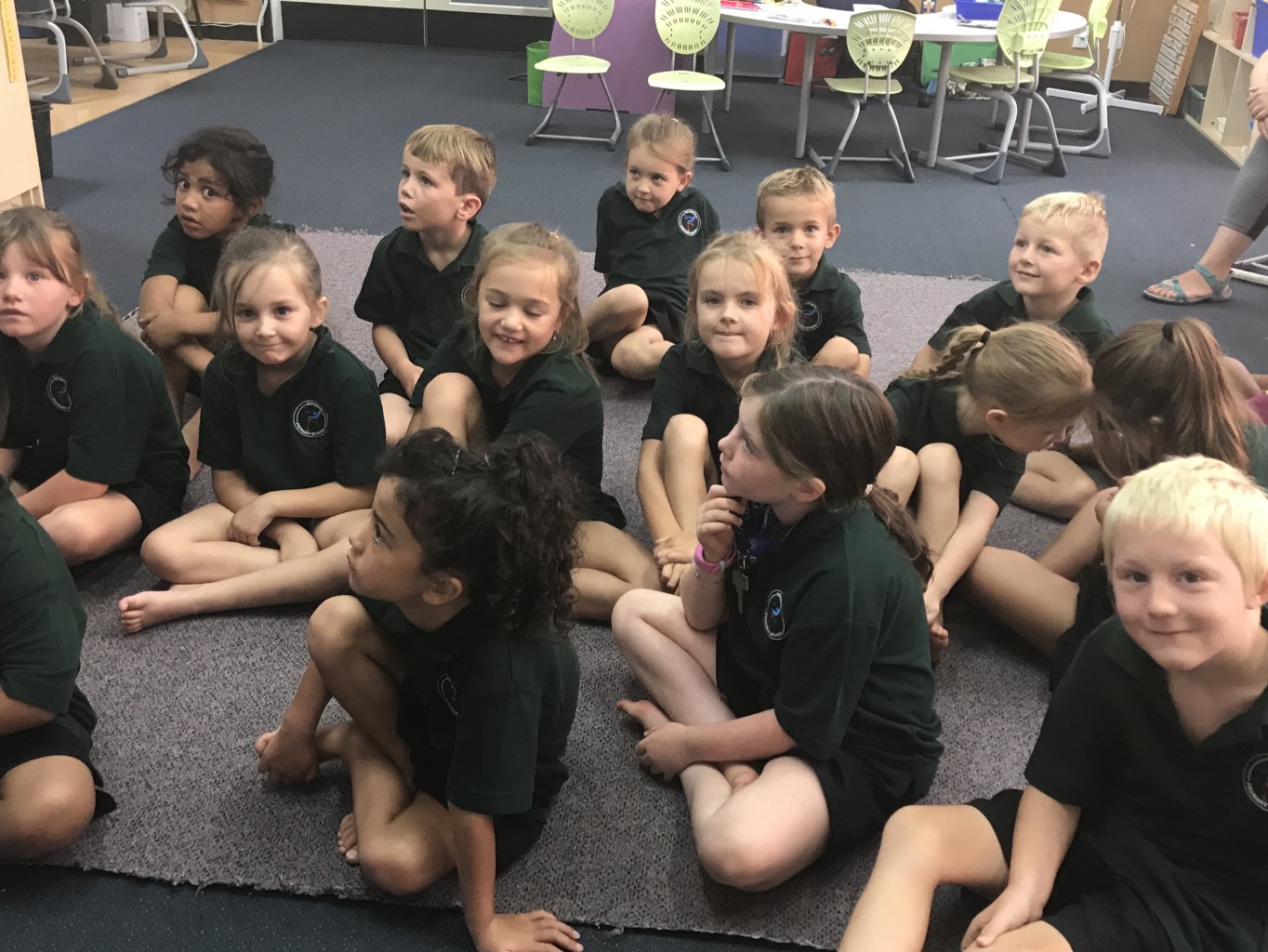 Wild Water Fun Afternoon:
We had a fabulous time on Friday afternoon cooling off in the heatwave! The students enjoyed the pool, waterslide, sprinkler, water balloons, and water guns.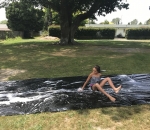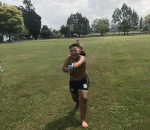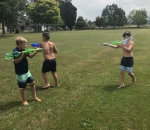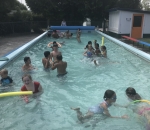 Powhiri:
On Monday at 9:15am in the hall we will be welcoming our new students and their families to the school with a Powhiri. This was very successful in term 4 last year and we have committed to making it a termly event. Invitations will go home with new families to come along as our manuhiri but all are welcome. It is nice to have some whanau on the tangata whenua side too.
Buses:
On Tuesday morning we had a bus meeting where we discussed appropriate bus behaviour. We practiced lining up in our bus lines and walking onto the bus. The children all need to have signed a bus contract. If we don't have one for your child, we have sent another copy home. Please read it with your child and return it to school this week signed.
Remember – we need to hear from you or another adult in charge if there is a change to the bus situation for your child. We will not take your child's word and put them on a different bus without a message from a reliable adult. You can phone or text the school before 3pm to make the change.
Meet and Greet:
This year our meet and greet will be on Wednesday the 13th February at 4:30pm. Please come along with your whanau and a picnic. You can meet your child's teacher. It is a social time where we open the pool and have games on the field. Come along and enjoy our school community!
Thank You:
A big thank you to Hira & Nancy Parata of Reporoa Parata Construction for providing traffic management for last years triathlon, without their involvement this event would not have gone ahead. Awesome work guys.
African Drumming:
After great success in the Waikato, Bay of Plenty and Auckland areas, African Drumming are touring New Zealand with their well-established Drum and Dance workshops.
Drumming has many proven health benefits to help students thrive throughout the school year: it invigorates students' minds, stimulates cognitive function, supports focus and helps communication, recharges group dynamics and relieves stress.
The African Drumming Workshop will be at Reporoa Primary School 28th February 2019. It will cost $4.00 per person. Each child has a drum.
Camps – pending BOT approval next week:
It is camp year! Gosh that came around fast!
Year 1 and 2 students are having their sleepover this Friday 8th February.
Year 3 and 4 students will likely be having a couple of nights away with Mrs Engel and Mrs McDonald at a local venue later in the term (approval pending). More information, cost and dates to follow soon.
Year 5 and 6 students will likely be going to a conservation camp in Whirinaki Forest Recreation Camp later in the term (approval pending). Activities will include conservation studies, tenting, swimming, bushwalks, and a river rafting tour. The cost will be approximately $200. We will begin fundraising shortly to reduce this ammount for families. Dates are to be confirmed.
If you wish to be a parent helper on any camp, you must be police vetted. If we do not have your police vet information, you will need to apply. This takes about 6 weeks through the NZ police! Head to the EVENTS/CAMPS AND TRIPS page on our website to download the form.
Introducing the Staff for 2019:
Richelle McDonald

(Mrs McDonald)

Jill Burns

(Whaea Jill)

Debs Morrison

(Whaea Debs)

Jazmine Elkington

(Kōkā Piri)

Susannah Engle

(Mrs Engle)

Rachel Judd

(Whaea Rachel)

Principal

DP / Room 5

Jnr team leader / Room 2

Room 6

Room 3

Room 1

principal@rep.school.nz

jillb@rep.school.nz

debsm@rep.school.nz

jazze@rep.school.nz

susannahe@rep.school.nz

rachelj@rep.school.nz
Julie Vine

(Mrs Vine)

Chelsea Old

(Whaea Chelsea)

Maureen Johansen

(Mrs J)

Mary Fagerlund

(Mary)

Heather Vermeulen

(Mrs V)

Linda McDonald

(Whaea Linda)

Room 3 (Fridays)

Room 2 (Wed-Fri)

Office

Teacher Aide

Teacher Aide

Caretaker/Cleaner

juliev@rep.school.nz

chelseao@rep.school.nz

office@rep.school.nz

 

 

 
Sports:
Swimming:
Swimming has already started with classes swimming daily. Please remind your child to bring their togs every day!
School swimming sports are on the Tuesday the 26th February (week 5) and cluster swimming sports for seniors is on Tuesday the 12th March at the college pool. Postponement for this is Thursday the 14th March.
Calendar:
| | |
| --- | --- |
| Thurs 7th Feb | Dynamoes Leaders Training 1-3pm |
| Fri 8th Feb | Junior sleepover |
| Mon 11th Feb | Welcome Powhiri 9:15am |
| Wed 13th Feb | Meet and Greet Picnic 5pm |
| Wed 13th Feb | BOT meeting 7pm |
| Tues 26th Feb | School Swimming Sports |
| Thurs 28th Feb | African Drumming |
| Fri 1st Mar | Go Bananas starts |
| Fri 8th Mar | Teacher Only Day |
| Tues 12th Mar | Cluster Swimming Sports (Seniors at the College) |
| Thurs 14th Mar | Cluster Swimming Sports postponement |
|  Tues 9th Apr | Cluster Summer Sports |
| Thurs 11th Apr | Cluster Summer Sports postponement |
|  Fri 12th Apr |  End of Term 1 |
Other Notices:
School Account Details:
Account payments can be made directly to our school ASB account using online banking.  The account number is: 123155 0134517 00
Remember if you get a new cell phone number  to notify the school so we have up to date records, also the office needs your up to date email address so the newsletter can be emailed out – thanks.
FRIDAY LUNCHES: 
Lunch menu
http://www.rep.school.nz/lunches/
Absences:
Reminder if your child is absent either text, leave a message fill in an or on-line absent form. We also are required to fill in the reason they are away, so remember to include this in your message – thanks.
Nãku i runga i aku mihi ki a koe – Yours with thanks
Richelle McDonald
and our team –Jill, Jazz (Piri), Debs, Chelsea, Susannah, Rachel, Julie, Maureen, Heather, Mary, Karla & Linda.


Print or Save this Post