Nga mihi nui ki a koutou katoa – warm greetings to everyone
Student Learning Conferences:
SLC's (Student Learning Conferences) will be held on…
Tuesday 25th June 2019 1:30 – 5:30pm
Wednesday 26th June 2019 3:30 – 5:30pm
Thursday 27th June 2019 3:30 – 6:30pm
This year our SLC's will be 20 minutes as we are going to include SeeSaw and also showing you how to read your child's report, which is now online through our new Student Management System – Linc-Ed.
(Please note, classes will not be in session on the Tuesday afternoon, please make arrangements for your children so that teachers can conduct their SLC's. Classes will finish at 12:40)
To book a session with your child's teacher please go to
https://www.schoolinterviews.co.nz
and enter the event code below
b94t7
You will need an up to date email address as confirmation of the booking will be sent via email.
Reporting to parents mid and end of year:
This year our reports will be sent out digitally through our SMS (Student Management System) called Linc-Ed. You will be given instructions on how to access the report later in the term. Parents can then keep tabs at any time on their child's progress, attendance, school account through their log in on Linc-Ed. Teachers are currently writing the reports which will be ready for you at the end of week 9 this term.
Book Fair:
Enchanted Forest  Book Fair
Tuesday 4 to Friday 7 June 2019
Our annual Book Fair is back!!!!
Our Book Fair begins on Tuesday in the library. This is a chance for everyone to participate and get the reading bug…we have competitions, lunchtime activities and of course the opportunity to purchase books from Ashton Scholastic.
The opening times are – before school from 8.30am, at lunchtime and from approximately 2pm to 4pm.
There are all sorts of books from non-fiction to chapter books to picture and colouring in books. The purchases enable us to choose free books for the library which in turn helps everyone in the school. Also, donations of books for the library or class are always appreciated!
As well as lunchtime activities and competitions, we will run a miniature garden competition. The children can make miniature gardens (sand saucers) at home and bring them on Wednesday to display. As the theme of the Book Fair is 'Enchanted Forest', the children can use their imagination to create a garden/forest of their own. Think trees, ponds, bridges, flowers, animals, buildings, books etc.
Friday is dress-up day. The children can come dressed as their favourite book character or something inspired by the theme, 'Enchanted Forest'…Fairy tale characters, animals, trees, magical creatures are some suggestions. Bring a gold coin donation towards the cost of running the Book Fair.
So please come down and see what's happening in the library and encourage your child to join in the reading fun.
Any queries, contact Mrs V 😊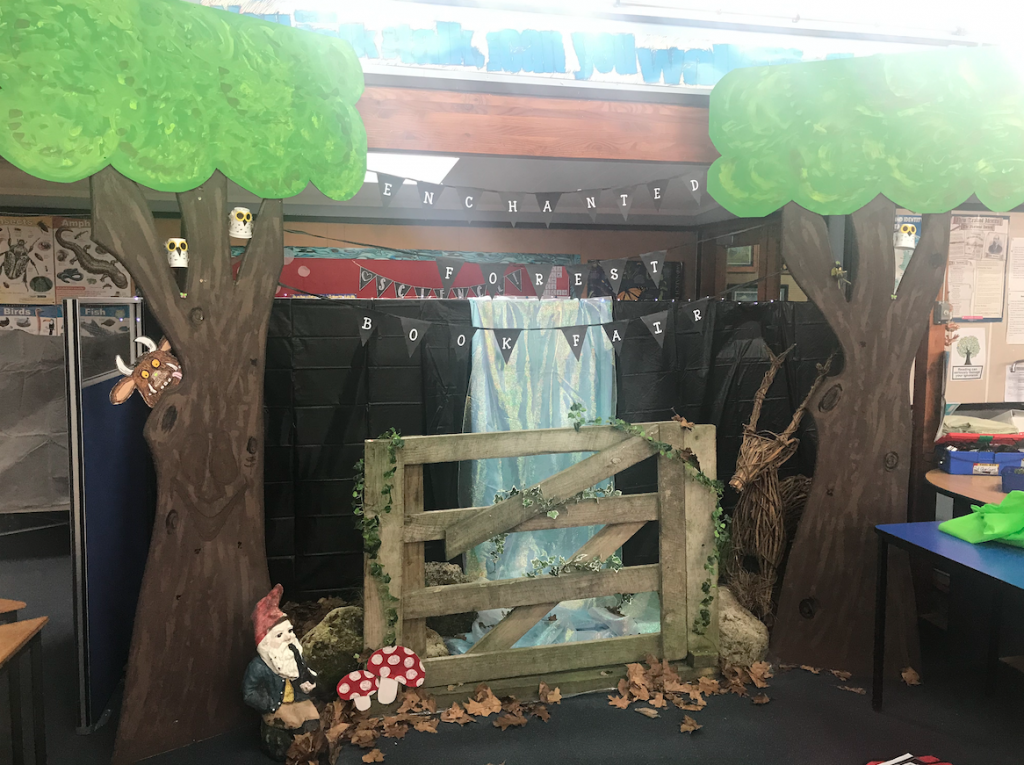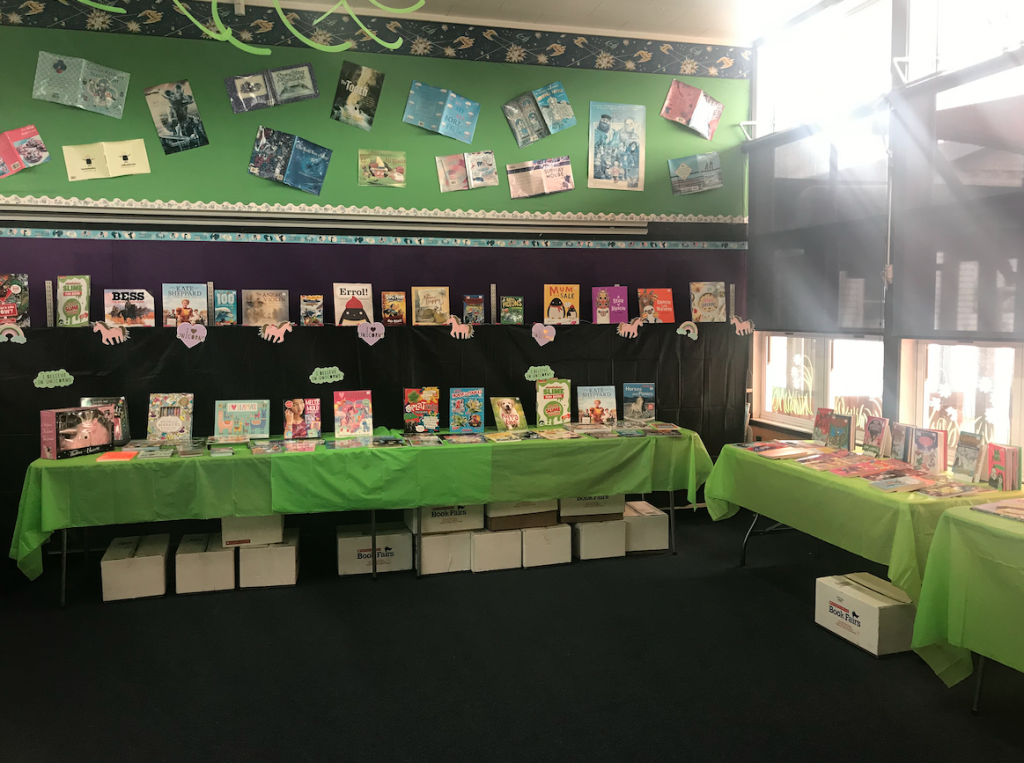 Stars of the week:
Ka Rawe te mahi (awesome work) to Whitney, JP, Carlos and PK who attended a leadership day with Mrs McDonald in Taupo last week. They were exceptional role models and were noticed from the stage for their involvement!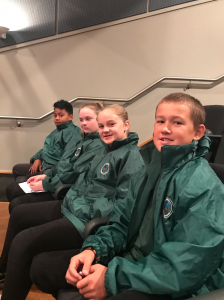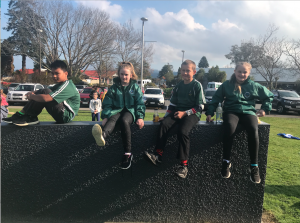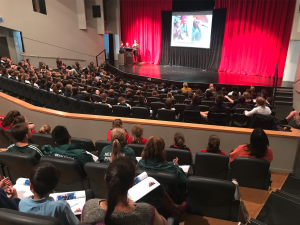 Thank You:
A big thank you to Keren Leslie for running breakfast club in the mornings now! We love having the option of breakfast before school and were worried about losing our lovely Puti. Any parents wanting to help, call the office.
Sports:
A very big thank you to the Marshall's for allowing us to run on their farm and for Go Bus for donating the use of the bus. Thank you also to Bayden for driving us there!
Cross Country Results: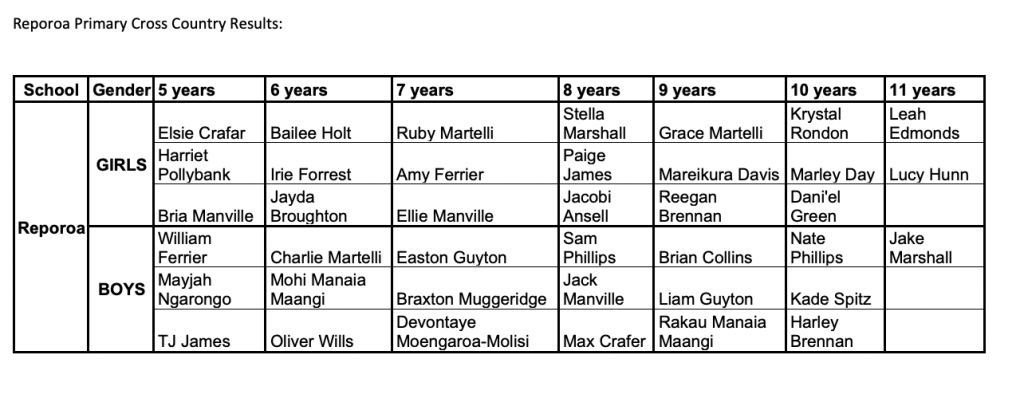 Cluster Cross Country Results:
5 year olds:
William Ferrier 2nd
Mayjar  Ngarongo 4th
Elsie Crafar 1st
Harriet Pollybank 3rd
6 year olds:
Charlie Martelli 4th
Mohi Manaia Maangi 10th
Irie Forrest 8th
Jayda Broughton 11th
7 year olds:
Easton Guyton 4th
Ruby Martelli 4th
Amy Ferrier 8th
8 year olds:
Sam Phillips 1st
Max Crafar 7th
Jack Manville 10th
Stella Marshall 3rd
Jacobi Ansell 7th
Paige James 8th
9 year olds:
Liam Guyton 5th
Brian Collins 6th
Rakau Manaia Maangi 11th
Grace Martelli 2nd
Reegan Brenna 9th
Mareikura Davis 10th
10 year olds:
Kade Spitz 3rd
Nate Phillips 5th
Hamish Crafar 8th
Marley Day 7th
Krystal Rondon 6th
Dani'el Green 8th
11 year old:
Leah Edmonds 3rd
CBOP Swimming Results:
Congratulations to Nate Phillips (1st Freestyle, 2nd Breaststroke, 3rd Backstroke) and Sam Phillips (3rd Breaststroke)
Ripper Rugby:
Thank you to John Guyton and Justin Phillips and Steady for taking the teams practice sessions at lunch times. All the best for Friday.
Staff:
Kōkā Piri (Jazmine Elkington) is our teacher in charge of sport and can be emailed at jazze@rep.school.nz
Jolene Guyton is our sports co-ordinator. She will be managing the entries, permissions, transport and sports uniforms for the teams.
Calendar:
| | |
| --- | --- |
| Fri 7th June | Rippa Rugby notices home today |
| Tues 4 – 7 June | BOOK FAIR |
| Fri 7 June Noon | BOT ELECTION DAY |
| Wed 12th June | Wairakei revegetation Project Day |
| Thurs 13 June | BOT Election – declaration of results |
| Fri 14th June | Hangi orders back at school |
| Fri 21st June | Kapa Haka Festival |
| Fri 5th July | End of Term 2 – 3pm finish |
| Mon 22nd July | Term 3 starts |
Other Notices:                                                                           
Reporoa Primary School Board of trustees' election
Remember to get your voting papers back to school by noon this Friday.
 All voting papers need to be received at the school by noon on election day 7th June 2019 to be counted as valid.
NZSTA has received an update from New Zealand Post about the post marking of envelopes.
In accordance with legislation, a voting paper received after noon on election day is invalid, unless the voting paper was posted and the date stamp on the envelope shows that it was posted before noon on election day. Any voting papers that are post marked by noon on election day and arrive within five days can be counted
NZ Post can no longer guarantee that all envelopes will be post marked. For those envelopes that are not post marked, returning officers will not have any evidence that the envelope has been posted before noon on election day.
If you intend to post your voting paper please post it early
Signed Maureen Johansen
Returning Officer
Hangi Orders for the Cultural Festival
The prices are as follows
$6 Hangi – 1 meat, 3 vegetables and stuffing
$12 Hangi – 3 meats, 3 vegetables & stuffing
Orders to be in by 14 June
School Bus Vests;
Reminder these belong to the school. If you are moving remember to return your vest to the school office.
School Uniforms:
If you are moving and would like us to sell your old uniform on behalf come in and see us – thanks.
School Account Details:
Account payments can be made directly to our school ASB account using online banking.  The account number is: 123155 0134517 00
Remember if you get a new cell phone number  to notify the school so we have up to date records, also the office needs your up to date email address so the newsletter can be emailed out – thanks.
FRIDAY LUNCHES: 
Lunch menu
http://www.rep.school.nz/lunches/
Absences:
Reminder if your child is absent either text, leave a message or fill in an on-line absent form. We also are required to fill in the reason they are away, so remember to include this in your message – thanks.
Library News:
Library sessions happen every Monday for Rooms 1, 2 and 3.
Rooms 5 & 6 have theirs on alternate Fridays.
Books must be carried in a book bag or plastic bag to and from school. Please remind, or help your children with returning their library books.
Lost or damaged library books will be charged for.
Nãku i runga i aku mihi ki a koe – Yours with thanks
Richelle McDonald
and our team –Jill, Jazz (Piri), Debs, Chelsea, Susannah, Rachel, Julie, Maureen, Heather, Mary, Karla & Linda.


Print or Save this Post