Nga mihi nui ki a koutou katoa – warm greetings to everyone
End of Year 2019:
It is amazing just how fast the end of year is approaching. We are in the process of organising things for 2020 and while i cannot confirm everything, I can tell you that:
I am the new lead principal for our Community of Learning/Kahui Ako which means two days out of the school working on collaborating with the 6 schools involved (Braodlands, Mihi, Rerewhakaaitu, Galatea, Reporoa Primary, and Reporoa College).
We will have two Deputy Principals. Cherie Hill comes to us from Taranaki and will be in the senior school. Debs Morrison will be DP in the junior school. Each will be out of their class one day per week to cover some of my principal role.
We have a bi-lingual class starting in room 3 with Jazmine Elkington (Korkz). At present it has 17 students starting, ranging from year 3-6. They will start at level 3 (30-50% of learning will be in Te Reo).
We will have 3 senior classes and 2 junior classes. For that reason, we will swap back and have year 1-3 in rooms 5 and 6, year 4-6 and some year 3 in rooms 1-3.
Rachel Judd will be teaching new entrants/year 1, Debs Morrison will be teaching year 2/3, Jazmine Elkington (Korkz) will be teaching year 3-6 bi-lingual, Susannah Engel will be teaching year 4/5, Cherie Hill will be teaching year 5/6.
If you have any concerns or worries about your child, please make an appointment to see me.
Buses:
Please discuss with your child/children the importance of not running our onto the road when they get off the bus. Please also remember to travel 20km per hour when you are passing busses. Our children get on and off the bus on some very busy roads. It was very sad to hear of a child passing away last week due to being hit by a car getting off a bus. This is also a timely reminder that your child has a fluro vest provided by the school to keep them safe when getting on and off busses. PLEASE USE IT!
Empowered Learning Trust:
The purpose of this trust is to "deliver screening programmes that identify individual student barriers to learning and offer a range of interventions that assist them to reach their optimum potential." They engage in projects that identify and support young people with learning and processing difficulties.
ELT have been in our school for the past 4 weeks screening for vision (Irlens) and Auditory Processing Disorders (APD). They offer this free service every year to our Year 4 students at this time.
As Special Education Needs Coordinator (SENCo) I will occasionally put forward some year 3 students to be tested as well.
If anything arises from the testing process, we will inform you immediately.
I have already sent a text to those who are being followed up by ELT with vision concerns, and will have referral letters for an Auditory Specialist to send out for any APD concerns soon. Testing will be completed in the next 2 weeks.
The advantage for our students is that we are aware of any concerns/learning difficulties they have, and most importantly we can set up programmes for their specific needs starting from day one next year.
If you have any concerns yourself about your child, feel free to email me on DebsM@rep.school.nz , phone the office on 07 333 8350, or leave a message.
Koru Garden Morning:
When: Friday 22nd November – postponed new date to be announced
Time: 9.05am -10.30 A.M
Who: House Groups with their parents to help 4 x 20 minute rotations
We need: 3 people happy to stay on with Rotations 2,3 and 7 while the housegroups move around.
 Rotation 1: Fejoa Lane – Linda Forrest – Weeding, laying cardboard, wheelbarrowing mulch, weeding pear trees, fence line
Rotation 2: Apple Lane – adult helper…………………………  to stay at this station and supervise weeding, feeding, laying mulch, picking up cabbage tree leaves, tying in bundles, weeding Kowhai Grove and tidying around entryway and back of fern garden.
 Rotation 3: Room 7 – adult helper………………………………..supervise painting po sticks for the kai gardens– finishing ceramic installation, drawing silverbeet plants for seed packets
Rotation 4: Planting – adult helper………………………………. planting seeds, plants and trees in your house kai garden and either pumpkins, corn and potatoes, tomatoes on Mound 1 or trees as decided in the wider garden.
 What we need: paint – bright colours including red, green, yellow, blue plus black and white Resene Lumbersider or similar to go straight on tanilised timber. Flattened cardboard boxes, for mulching,
Wish list: Chicken wire to protect strawberries. Lengths of shade cloth 3 metres long – ideally to cover kai gardens. Surplus seedlings.
Please let Maureen know if you can help on the 22nd and if you can assist with any items on the list. Thank you from Susannah.
BIKE RAFFLE
We have this fabulous bike donated by Linda and Steve Forrest to help us raise funds towards a shed for our Koru garden.  Just in time to make a wonderful Christmas present for someone lucky!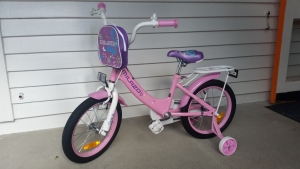 Tickets are just $2 each and limited to 100.
You can order your tickets through the office.
Athletics Results:
Congratulations to all involved. It was a great day! (Zoom in to see clearly)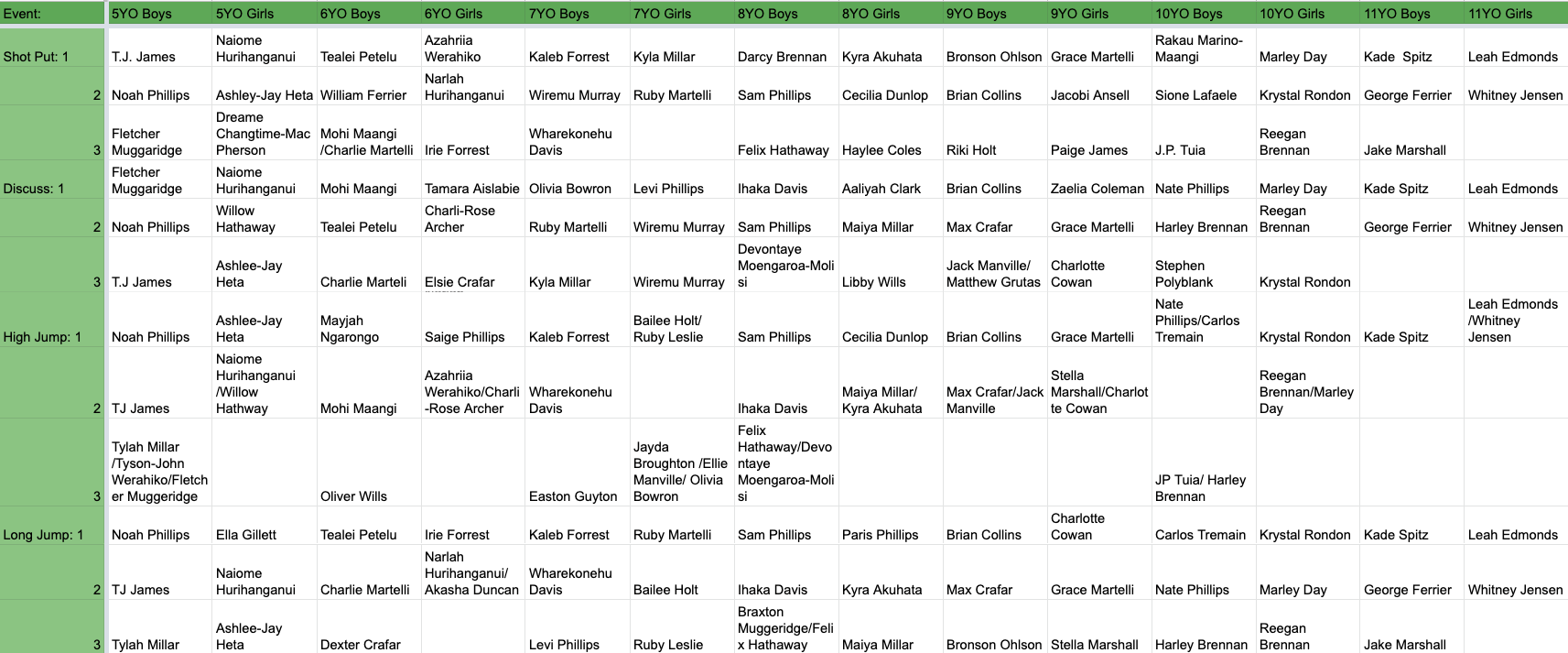 Stars of the week:
Ka Rawe te mahi (awesome work) to Dani who has shown great improvements in her reading skills as evidenced by her increased marks in her STAR test. Ka Pai Dani!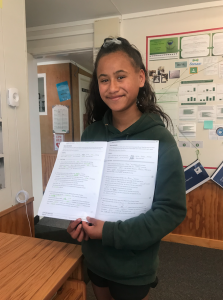 Mind Plus:
Congratulations to the Mind Plus students, Max, PK, Harley, Brian, and George for some lovely self portrait art work displayed in their exhibition.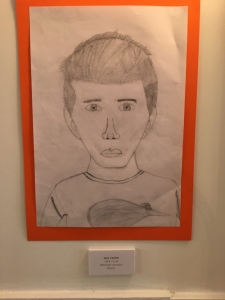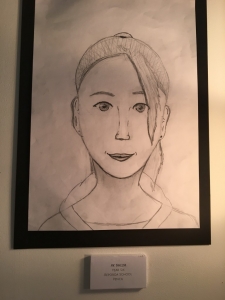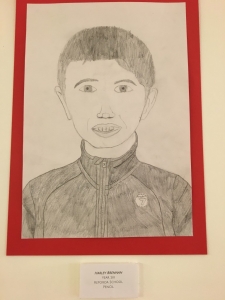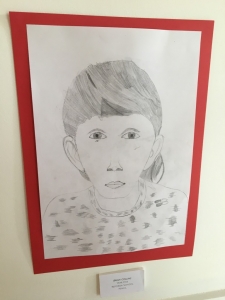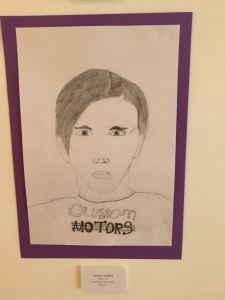 Room 5 Endeavour Exhibition:
I was very fortunate to be invited to a special exhibition from Room 5…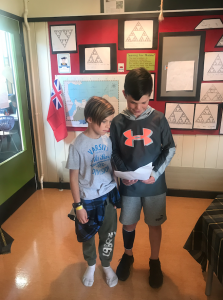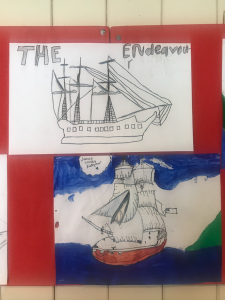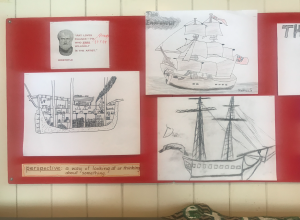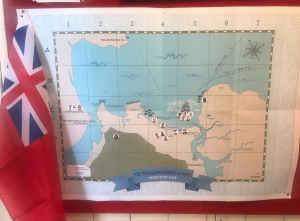 Year 6 Graduation: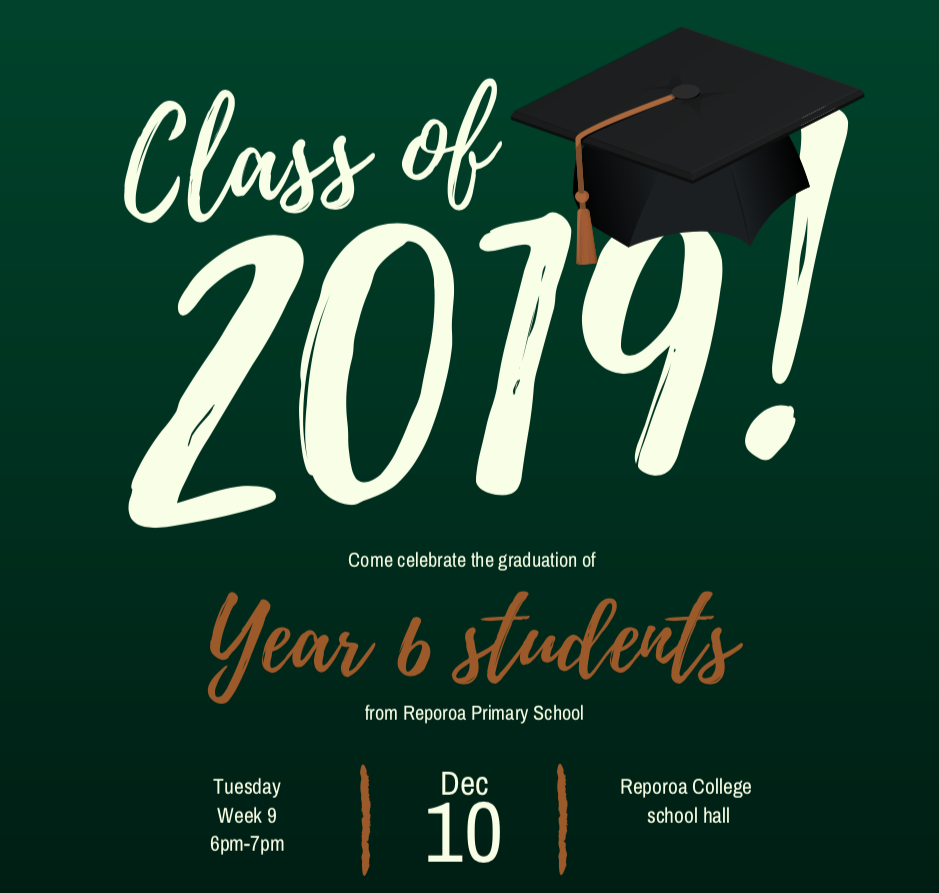 Dogs:
At the moment we are having up to 5 dogs coming regularly to the school. This is a health and safety issue for us and we cannot take it lightly. While my staff are extremely tolerant and try to contact owners, I am having to take a stronger response to stop the continuously reoccurring behaviour. Please pass on the message to any dog owners know in the village that we will be ringing the pound when the dogs come into school. The pound are working with us on this and will also be running dog education for our children early next year.
Sports:
ALL sports uniforms need to be returned to the school now – thank you.
CBOP Cricket: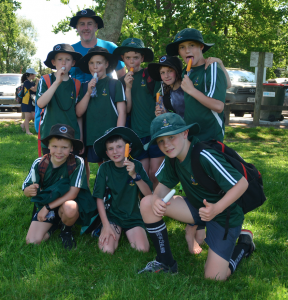 Well done to our cricket boys!!!! It was a very hot day and the boys played some awesome cricket, winning two of their four games. The Special awards for the day went to Sam Phillips Most Improved and Jake Marshall for Spirit of cricket. A very BIG thanks to all the parents that supported on the day and the coaches Glenn & Alan Crafar and Johnny Guyton.
ORIENTEERING: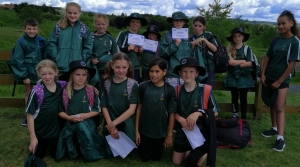 Another great day of Orienteering at Centennial Park Rotorua. Kids had an awesome day. Congratulations to Harley Brennan, Nate Phillips and Brian Collins with taking away a 2nd prize for the 5/6 year old boys WELL DONE!!! A another BIG thanks to all the parents that supported on the day and for Kyle Brennan for coaching them.
With just our cluster Athletics & EBOP/CBOP Athletics left on our sports calendar. We would like to have this chance to say a huge THANKS to all our coaches and supporters that have been involved with the school, without you guys the kids wouldn't of had the opportunity to experience all of these different kinds of sports so THANK YOU!!!!  And Looking forward to working with you again next year.
Sports calendar for term 4.
19th November – Cluster Athletics
3rd December –  EBOP/CBOP Athletics Championship Whakatane
13th December – Annual School Triathlon
Jazmine and Jolene
Calendar:
| | |
| --- | --- |
| Thurs 14th Nov | Firewise |
| Mon 18th Nov | Go4it starts |
| Tues 19th Nov | Cluster Athletics pp 21st Nov |
| Tues 3rd Dec | BOP Athletics |
| Fri 6th Dec | Reports Home |
| Tues 10th Dec | Year 6 Graduation |
| Fri 13th Dec | Triathlon – To be confirmed |
| Wed 18th Dec | School finishes for 2019 – 3pm |
| Mon 3rd Feb | School starts for 2020 – 9am |
Other Notices:
Update your details please!
It is very important that we have your correct address, email, phone number, and emergency contact details. If you have moved, changed phone numbers or email please phone the office 07 333 8350 or 027 660 2281 to get your current information to us asap.
Oral Care Products:
"Please drop your oral care waste products to Room 3. We are collecting to send away a 5 kilo pack at a time to have a chance to win some of the great prizes on offer. Please also take the time to vote online for Reporoa Primay School.
Thanks Susannah"
School Bus Vests
Reminder these belong to the school. If you are moving remember to return your vest to the school office.         If you lose your vest  it will cost $15.40 to replace it.
School Uniforms:
If you are moving, or have a uniform that no longer fits and would like us to sell your old uniform on behalf come in and see us – thanks.
School Account Details:
Account payments can be made directly to our school ASB account using online banking.  The account number is: 123155 0134517 00
Remember if you get a new cell phone number  to notify the school so we have up to date records, also the office needs your up to date email address so the newsletter can be emailed out – thanks.
FRIDAY LUNCHES: 
http://www.rep.school.nz/lunches/
Absences:
Reminder if your child is absent either text, leave a message or fill in an on-line absent form. We also are required to fill in the reason they are away, so remember to include this in your message – thanks.
Library News:
Room 1 Friday 9am
Room 2 Friday 9am
Room 3 Friday 11am
Room 5 Friday 10am
Room 6 Monday 11am
Books must be carried in a book bag or plastic bag to and from school. Please remind, or help your children with returning their library books.
Lost or damaged library books will be charged for.
Kia ora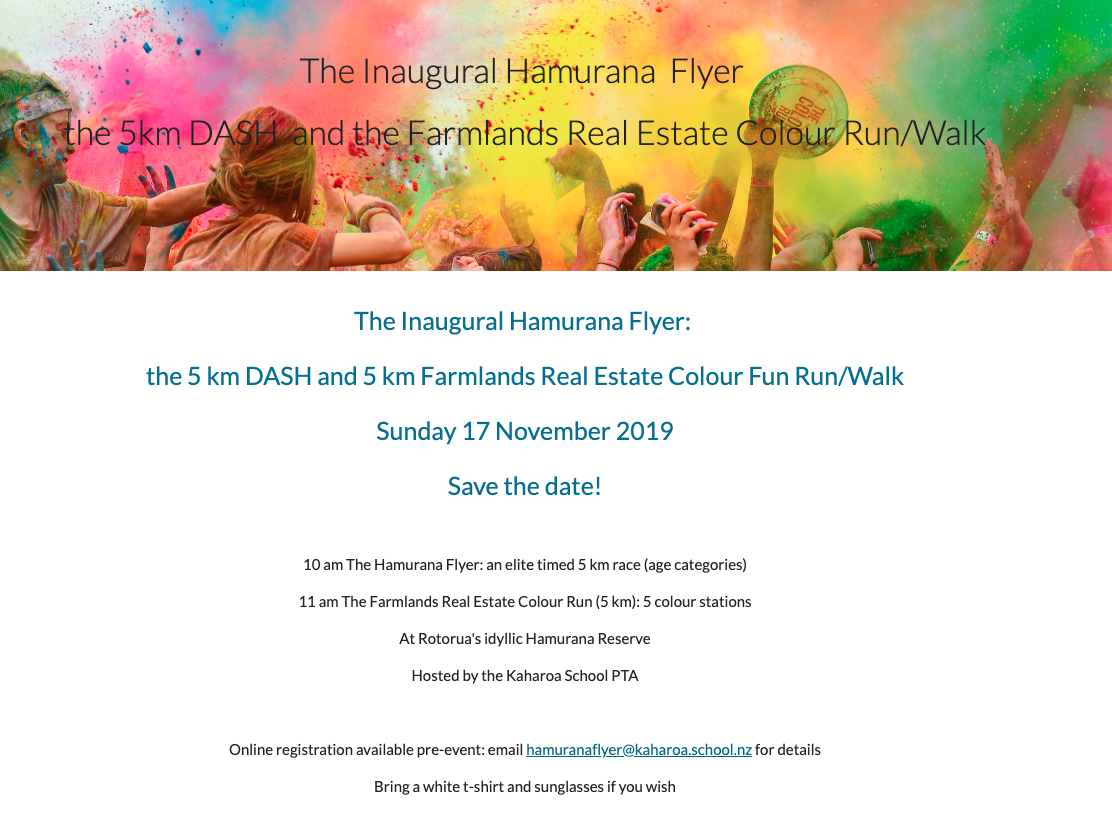 Nãku i runga i aku mihi ki a koe – Yours with thanks
Richelle McDonald
and our team –Jill, Jazz (Piri), Debs, Chelsea, Susannah, Rachel, Julie, Maureen, Heather, Mary, Karla & Linda.


Print or Save this Post