Nga mihi nui ki a koutou katoa – warm greetings to everyone
Year 6 Graduation:
A very big thank you to those who came to the year 6 graduation last night. It was a lovely (and emotional) evening. We are very proud of what the year 6 students have achieved this year and wish them all the very best for their future journey at college in 2020. A special congratulations to those recipients of cups:
Martelli cup of achievement – P.K Taylor
Cowan cup of general excellence – Harley Brennan
Most improved student – Leah Edmonds and Dani'el Green
Principals award for citizenship – J.P Tuia
Berry cup for excellence in arts – George Ferrier
Kelly cup for all round sports boy – Nate Phillips
Outstanding sports girl – Marley Day
Allan cup for excellence in Science and Technology – George Ferrier
Cheeky e trophy for digital creativity – Harley Brennan
Holt cup for leadership in kapa haka – Nate Phillips, Sione Lafaele, Marley Day, Dani'el Green
Speech cup – Leah Edmonds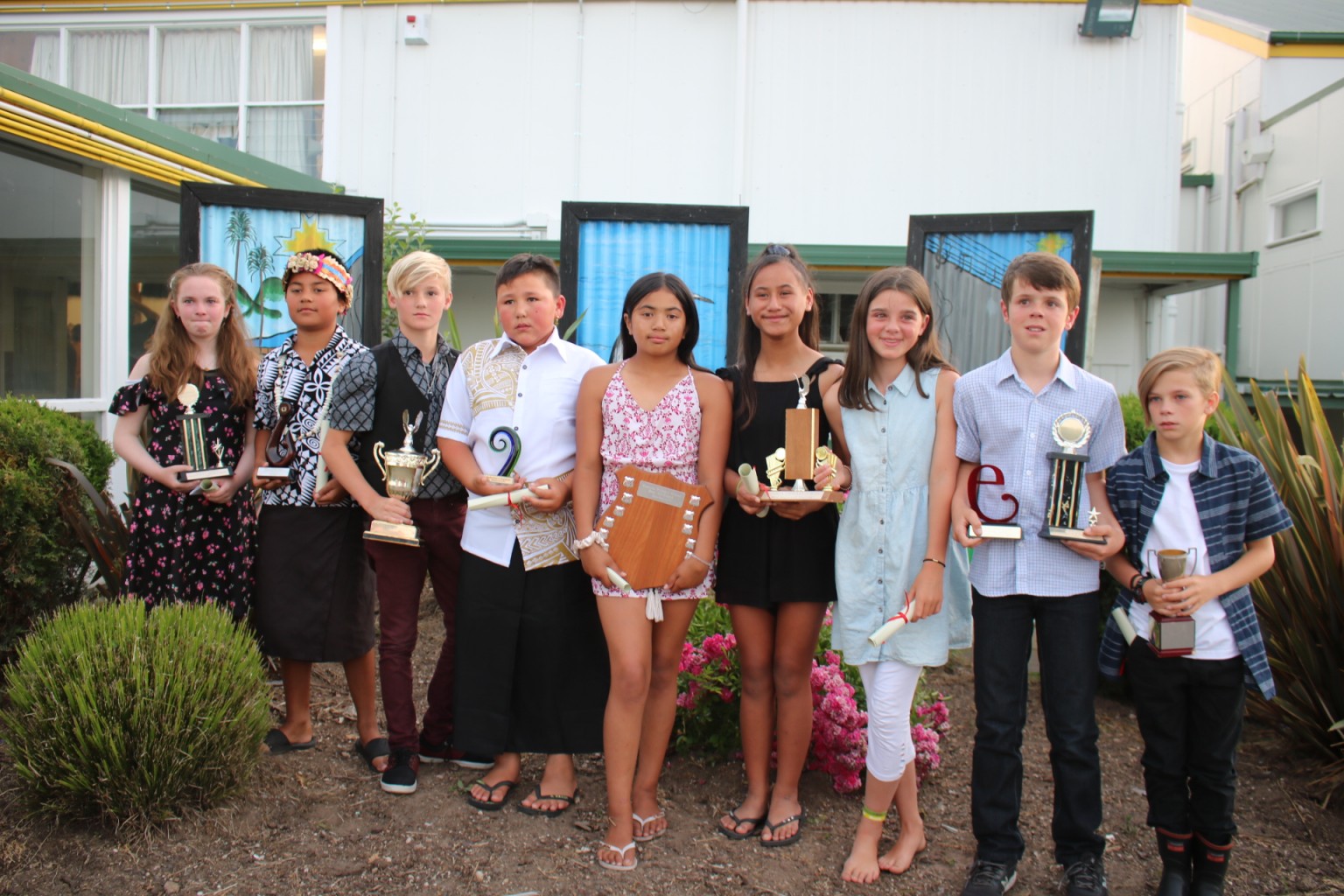 Whaea Jill's Farewell:
Another big thank you to those who joined us last night for Whaea Jill's farewell. It was a lovely opportunity to sneakily acknowledge Jill and the contribution she has made to Reporoa School over the last 30 years!
Jill has seen a great deal of change in the school, including changes in buildings, Principals, curriculum, assessment, and has made lifelong memories for countless children and in some cases their parents, who have also had the privilege of being taught by her. Jill has decided that it is time to retire from her full time teaching position, and is heading home to Cambridge to pursue all of those things that teaching has not allowed time for. I would like to publicly thank Jill in this forum for the part she played in contributing her knowledge, expertise, and aroha for the Reporoa students and community. I have come to have a huge respect for the wealth of knowledge and skill that Jill has bought to Reporoa Primary in my meagre nearly 4 years at the school.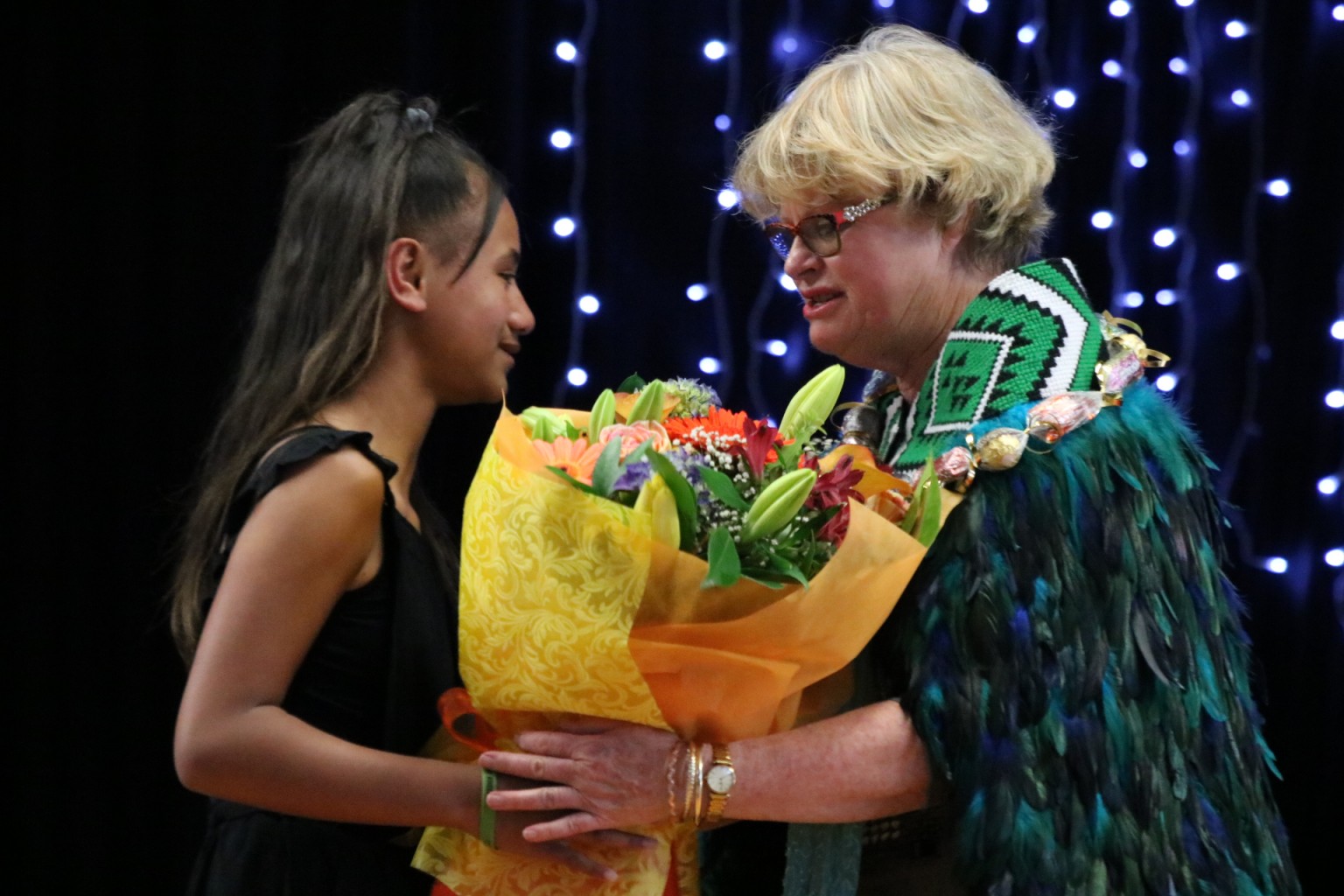 Thank you:
to Rotorua Lakes Council who 

have kindly donated 30 vests to our school, it is very much appreciated.
Well done to Room 6 for Fundraising for Charity:
(Grace, Abby, Stella and Brodie) raised $40.50 for Variety – the children's charity.
(Marley, Whitney, Leah and Krystal) raised $39.00 for SPCA.
(Nate, JP, Brian and Felix) raised $13.50 for 2000 Kauri Trust.
(Jack, Ihaka, Max and Alex) raised $88.00 for Homes of Hope.
Missing Sunglasses:
If anyone has picked them up and taken these home by mistake, or know where they are, Chelsea would love them back. 
They can be dropped off at the school office – thanks.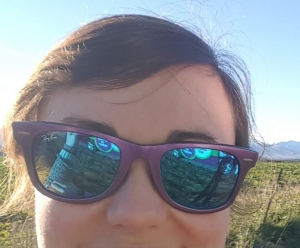 Sports:
THANK YOU
We would like to thank Peter and Kylie Hurihanganui from PK Tyres for their very generous donation, so that all students were able to have a sausage at our recent Athletics day – Whanau Group.
ALL sports uniforms, school t-shirts and jackets need to be returned to the school now, before school finishes – thank you.
SCHOOL TRIATHLON 
Friday 13th May will be our annual Triathlon – information has already been sent out to parents about this day.
Jazmine and Jolene
Calendar:
| | |
| --- | --- |
| Fri 13th Dec | Triathlon – notice with details have already been sent home |
| Tues 17th Dec | Final Assembly – 9:30am |
| Wed 18th Dec | School finishes for 2019 – 3pm |
| Mon 3rd Feb | School starts for 2020 – 9am |
Other Notices:
Update your details please!
It is very important that we have your correct address, email, phone number, and emergency contact details. If you have moved, changed phone numbers or email phone the office 07 333 8350 or 027 660 2281 to get your current information to us asap.
School Bus Vests
Reminder these belong to the school. If you are moving remember to return your vest to the school office.         If you lose your vest  it will cost $15.40 to replace it.
School Uniforms:
If you are moving, or have a uniform that no longer fits and would like us to sell your old uniform on behalf come in and see us – thanks.
School Account Details:
Account payments can be made directly to our school ASB account using online banking.  The account number is: 123155 0134517 00
Remember if you get a new cell phone number  to notify the school so we have up to date records, also the office needs your up to date email address so the newsletter can be emailed out – thanks.
FRIDAY LUNCHES: There will no lunches Friday 13th Dec because of Triathlon.
http://www.rep.school.nz/lunches/
Absences:
Reminder if your child is absent either text, leave a message or fill in an on-line absent form. We also are required to fill in the reason they are away, so remember to include this in your message – thanks.
Library News:
ALL library books need to be returned to school NOW for stock taking – thanks.
Books must be carried in a book bag or bag to and from school. Please remind, or help your children with returning their library books.
Lost or damaged library books will be charged for.
Kia ora
Nãku i runga i aku mihi ki a koe – Yours with thanks
Richelle McDonald
and our team –Jill, Jazz (Piri), Debs, Chelsea, Susannah, Rachel, Julie, Maureen, Heather, Mary, Karla & Linda.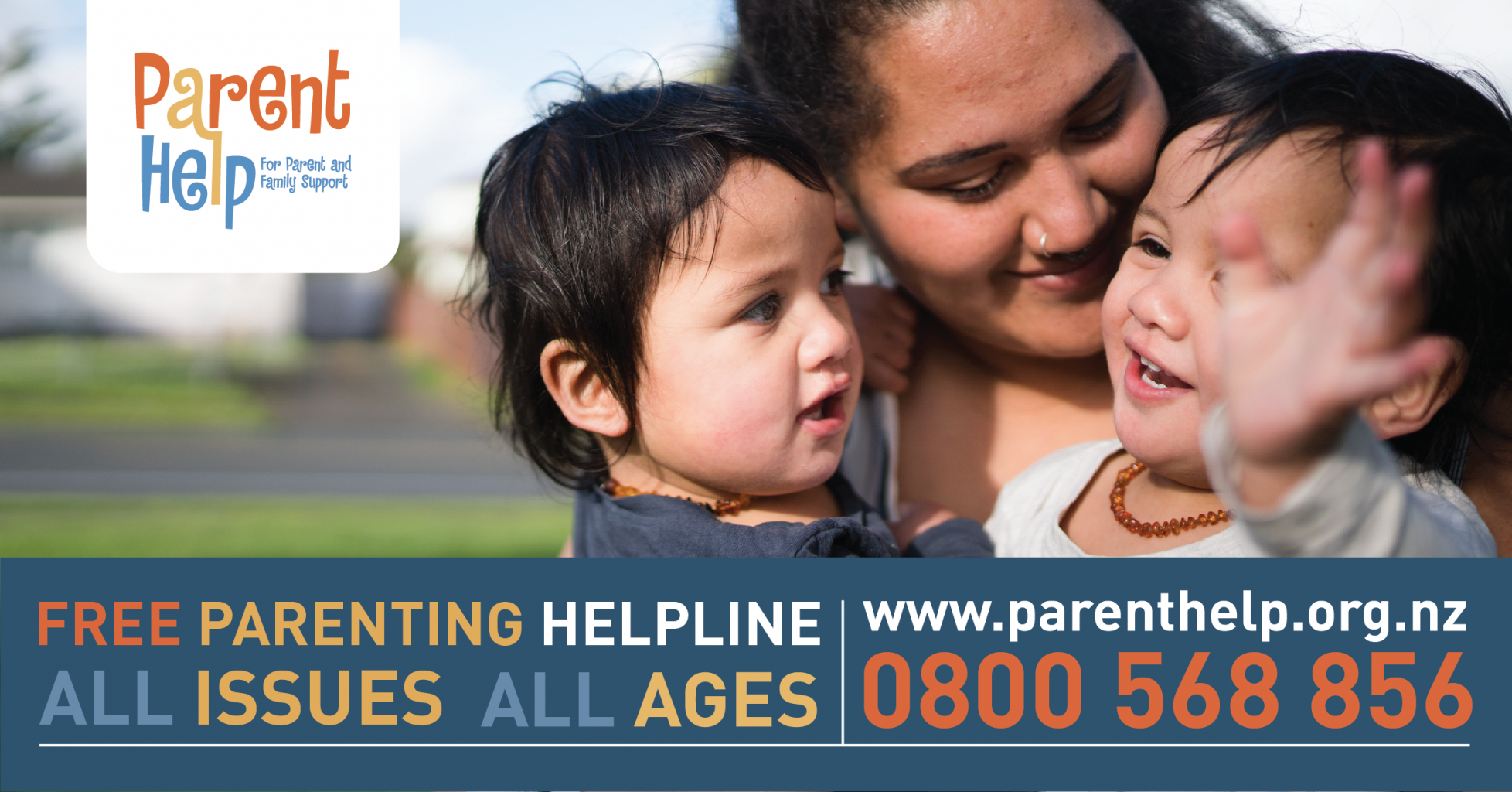 Print or Save this Post