Nga mihi nui ki a koutou katoa – warm greetings to everyone
COVID-19 Update:
As you are probably aware the situation around COVID-19 is rapidly evolving. The Government announced in the weekend requires all arrivals from overseas to self-isolate. This will strongly contribute to "smoothing the curve" in regard to the number of cases we do get in New Zealand. For us, this does not present with any changes in staff.
It is important to note we continue to have no confirmed cases in our school. The policy decisions being made by the Government give us time to plan for future scenarios.
We will avoid school assemblies and travel for sporting and cultural events, where students are in close proximity for over 15 minutes.  The justification for avoiding assemblies and travel is to limit 'close contact'—contact within 1.5 metres of a person for 15 or more minutes. If a staff member or student contracted COVID-19, the process would be to trace and track the people they have been in contact with so that those people can be isolated. Removing assemblies and travel reduces the number that would have to be isolated. Apart from managing or postponing assemblies, camps and travel for sporting and cultural events, it is business as usual.
Initial Scenario for School Closure
If a case of Covid-19 appears in a school, then the Ministry of Education, in partnership with the Ministry of Health, will track, trace and manage the contacts of the individual with the help of the school community. A school may be closed for several days whilst this happens. Such cases will be dealt with on a school by school basis.
This approach is designed to quickly manage the virus. Should the virus move to widespread 'person to person' transmission then this approach would most likely change. We would take immediate advice in such a situation.  
Remember, the best preventative steps are:
wash your hands often with soap and water for at least 20 seconds and dry thoroughly
avoid touching your eyes, nose, and mouth with unwashed hands
avoid sharing anything that has come in contact with saliva, whether in your living or social environments
stay home when you are sick and seek medical attention
cover your cough or sneeze with a tissue, then throw the tissue in the rubbish
get adequate sleep and eat well-balanced meals to ensure a healthy immune system.
If you want to know more about COVID-19 please make sure that any reading you are doing is from a reliable source. The Ministry of Health and the Ministry of Education is the best source of information for New Zealand and they update this information regularly. These are linked below.
Distance Learning Survey:
The purpose of this survey is to gather data about how well prepared the school and its community would be for home learning via digital means, should the need arise. Please click on the link below and answer 4 simple questions to assist us.
Whanau Group AGM:
WE WANT YOU!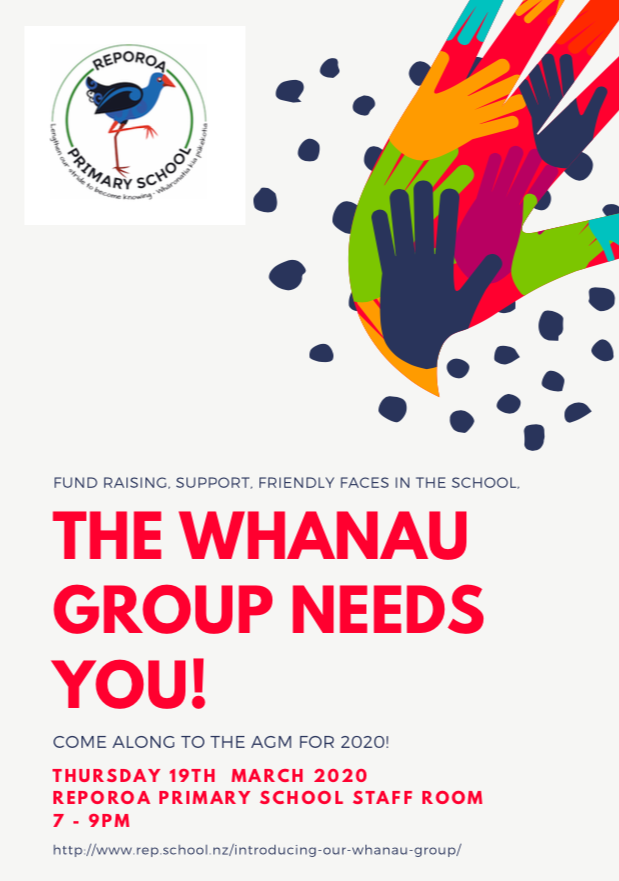 Sports:
Netball is available to any students wanting to play from years 1-6.
If your child is wanting to play please contact Tracey Heads 0212626320 for more information.
Basketball will be starting up again next term Friday 1st May, so tell your children to start thinking about whether they will be interested in playing. Teams will need to be registered by the 31st March.
Forms need to be returned – thanks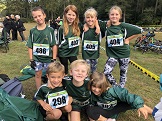 RATS Duathlon team (Amy was competing at the time of the photo)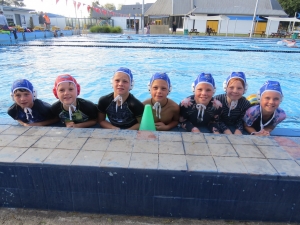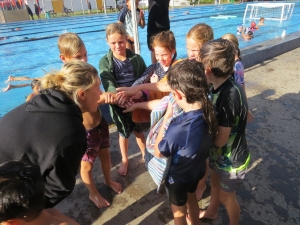 Flippaball team
In photo left to right
Brian, Liam, Sam, Darcy, Reagan, Stella, Abby
Cheers at the end with our wonderful coach Melissa
Sports calendar Term 1
8th April – CBOP Swimming – Rotorua
Term 2
1st May – Mini Marathon – all age groups – Rotorua
5th May – Rip Grip Whip Mountain Bike Event – Yrs 4/5/6 – Rotorua
More information to come in the next couple of weeks, or it can be picked up from the office, I will have to have the children entered before the end of the term.
Have a awesome week
Jazmin and Jolene
Calendar:
Thurs 19th March
Whanau Group A.G.M. 7 – 9:00 pm in the staffroom
Friday 20th March
Kahui Ako Teacher Only Day
Thurs 26th March
Grip student leadership conference Rotorua

This is no longer happening

Wed 8th April
CBOP Swimming Sports
Thurs 9th April
Last Day of Term 1 – 3pm finish
Friday 10th April
Good Friday
Tues 28th April
Term 2 starts 9:00am
Other Notices:
School Account Details:
Account payments can be made directly to our school ASB account using online banking.  The account number is: 123155 0134517 00
Remember if you get a new cell phone number  to notify the school so we have up to date records, also the office needs your up to date email address so the newsletter can be emailed out – thanks.
FRIDAY LUNCHES: No school lunches this week 20th March
Lunch menu
http://www.rep.school.nz/lunches/
Lunches can be paid directly into the Whanau Group Bank Account 1231550180679

50

ASB 
Absences:
Reminder – if your child is absent either text, phone and leave a message, or fill in an on-line absent form. We also are required to fill in the reason they are away, so remember to include this in your message – thanks.
Car Parks:
Please use the car parks provided at the front or back of the school. No vehicles are permitted on the school grounds except for staff or service vehicles.
Nãku i runga i aku mihi ki a koe – Yours with thanks
Richelle McDonald
and our team –Cherie, Jazz, Debs, Susannah, Rachel, Julie, Tina, Maureen, Heather,  Karla & Linda.
Contact Details:
Massey Road
Box 2, Reporoa, 3060
Phone 07 3338350
Cell 027 660 2281
Email: office@rep.school.nz
Principal: Richelle McDonald, principal@rep.school.nz


Print or Save this Post