Nga mihi nui ki a koutou katoa – warm greetings to everyone
Welcome Back!
Kia ora Parents and Caregivers,
It is day 3 of week 6, term 2 back at school and I thought I would let you know how we are doing.  Firstly I would like to thank you for adhering to our restrictions and choosing not to come onto the school site.  It has made our job so much easier as we don't have to follow you around asking for your details.  Instead, I have been greeting you at the gate which seems to be working very well for all (although I will be purchasing a very warm coat and better gloves/socks!).  We have been impressed with how organised the students are with knowing where they are to go at the beginning and end of the day, bringing drink bottles and lunches to school.
On Monday we had 74 students, yesterday we had 80 students and today we have 85 students at school out of 102.   We totally understand that some of you have valid reasons for keeping your child/ren home.  We just want to assure you that sending your child back to school if they are healthy is a great option, as we are following all health and safety recommendations.  We have no people coming on site unless they are required, such as health workers, support personnel or contract workers that work in areas away from students.  We are also strict about the use of cleaning products and hand sanitisers.   All the students are constantly reminded of the need for social distancing especially avoiding the moist air zone.
Just a few reminders in level 2:
You must sign in at the office if you come onsite.
Only use the front or back gate (no fence jumping or driveway entry)
No children in the office block or staffroom.
Children are hand sanitising at the beginning and end of each day. IT's great to see so many with their own sanitiser now too!
Children are washing their hands before and after breaks, PE and toilet breaks.
The big playground is out of bounds for health and safety reasons. We will sort better signage so you are informed.
Children need lunch and a drink bottle everyday.
Our school is a water and milk school – no juice or sugary drinks please.
If your child is sick (even a slight cold) they must stay at home.
iPads:
Thank you for bring them back promptly. We have sanitised them and returned them to the classes. We will be chasing up any not returned this week as we require them in class for our learning programme at school.
Building Work:

During Lockdown our building work was approved for the upgrade to rooms 1-4. The contractors are busy catching up on work they missed during lockdown, but will be onsite as soon as they can. There are very strict health and safety procedures around this and children will be kept well away from the site. Rooms 1 and 2 will move to the hall and room 3 will move to room 7/whanau room during the building work. STEAM will be held in classes and the library has temporarily been moved to a back resource room. Thank you for your patience as we upgrade our classes.
Star of the week:
Ka Rawe te mahi (awesome work) to Abby Leslie for some outstanding work during lockdown! Tino Pai Abby!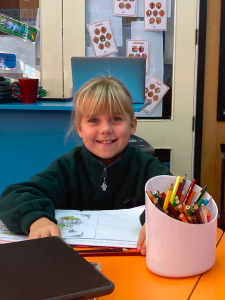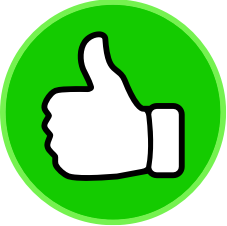 Tha

nk You!
A very big thank you for being so great with our level 2 rules and dropping your children off at the gate!
Also thank you to the parents who supported out bulb fundraiser they have all arrived, so if you haven't received your order yet contact Susannah Engel at the school.
Sports:
All sports for May are cancelled. We will keep you updated with June sports as soon as we know. Our school is still training for the cross country regardless as it is part of our PE programme.
Have a great week
Jazmine and Jolene
Calendar:
| | |
| --- | --- |
| 15th April | Term 2 Starts in Lockdown |
| 1st June | Queen's Birthday – no school |
| 22nd June-26th June | Hillary Outdoors Leadership Camp – Year 6 |
| 30th June | Cross Country (p.p 2nd July) |
| 3rd July | Last Day of Term 2 |
| 20th July | Term 3 |
| | |
| | |
| | |
| | |
| | |
| | |
| | |
Other Notices:
School Account Details:
Account payments can be made directly to our school ASB account using online banking.  The account number is: 123155 0134517 00
Remember if you get a new cell phone number  to notify the school so we have up to date records, also the office needs your up to date email address so the newsletter can be emailed out – thanks.
FRIDAY LUNCHES: 
Friday Lunches – no lunches until further notice
Absences:
Reminder – if your child is absent either text, phone and leave a message, or fill in an on-line absent form. We also are required to fill in the reason they are away, so remember to include this in your message – thanks.
Car Parks:
Please use the car parks provided at the front or back of the school. No vehicles are permitted on the school grounds except for staff or service vehicles.
Nãku i runga i aku mihi ki a koe – Yours with thanks
Richelle McDonald
and our team –Cherie, Jazz, Debs, Susannah, Rachel, Julie, Tina, Maureen, Heather,  Karla & Linda.
Contact Details:
Massey Road
Box 2, Reporoa, 3060
Phone 07 3338350
Cell 027 660 2281
Email: office@rep.school.nz
Principal: Richelle McDonald, principal@rep.school.nz


Print or Save this Post