Nga mihi nui ki a koutou katoa – warm greetings to everyone
Welcome to our new students!
A very big welcome to all of our new students in term 2! We hope you are having a great start to your time at Reporoa Primary School.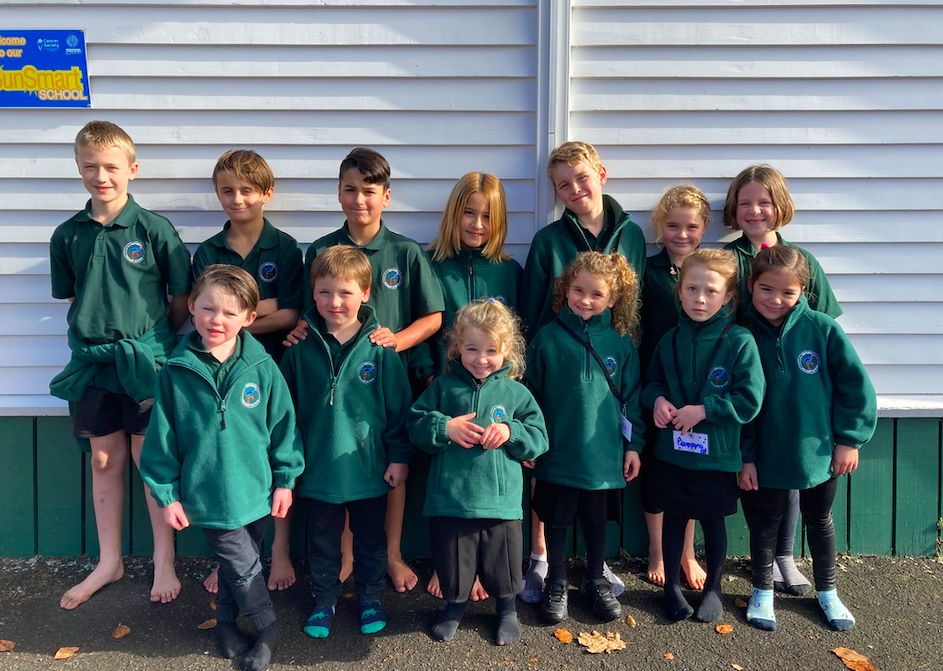 Drop off at the gate:
We have found (as have most other schools in New Zealand, indicated by principals across the country) that over the last three weeks, our students have developed great self-management skills and independence through our drop off and pick up procedures. Surprisingly, reduced anxiety has been evident with parents not dropping learners directly at the classroom. Teachers are valuing the 1-1 connection time with their learners from 8.30am. As we move towards Level 1, we would like to continue these practices to maintain the growth we have seen. The expectation has always been that visitors need to sign in at the office (this is not new to level 2 COVID-19) and we will continue to expect you to do this if you come onsite please. It has always been a health and safety requirement.
BENEFITS THAT WE HAVE OBSERVED:
Student independence is high
Student organisation and self management have improved
There is virtually no separation anxiety
Relationships with teacher and student have strengthened
Less traffic congestion around the gates
Less/no noise outside the classrooms during learning time (particularly at the end of the day where it is very distracting)
Less interruption in the classroom during class time from parents and/or toddlers
Mrs McDonald is enjoying greeting children in the morning and afternoon, making connections with our many new students.
Hilary Outdoors:
Congratulations to…Abby Leslie, Lacey Davis, Liam Guyton & Brandon Pearce. These students applied in writing to go on the Hillary Outdoors leadership camp and were chosen for the evidence they provided on why they showed leadership skills in the school. See below for some fundraising activities they will be doing to contribute to the cost of the camp.
Mufti Day and Sausage Sizzle!
This Friday, 5th June we are having a mufti day (gold coin donation) and sausage sizzle $2 each to raise funds for our Hillary Outdoors team to go to leadership camp. All orders must be in to the office by this Thursday, 4th June. 
Car Wash!
Book in a car wash for $10 by ringing the office. Available Wednesdays and Thursdays 1pm.  
AMAZING DEAL…SILENT AUCTION!!!
Polaris Generator P1000
Worth $1656.86 inc gst
Description
The Polaris P1000i is light and compact, with 2 handles that were ergonomically designed to make the unit easy to transport. This model weighs a mere 36.4 pounds, and is exceptionally fuel efficient. One tank of gas allows it to run for over 10 hours at 25% load. With a maximum AC output of 1000 watts, the P1000i is the perfect addition to power smaller electronics, such as a TV while you're tailgating or your laptop while away from home. Additionally, this generator is parallel capable, enabling 2 units to be connected together for even more output when needed.
What's in the Box
Generator
Quick Start Guide
Owner's Manual
Oil fill bottle & tube
DC Battery charge cable
Spare spark plug
Spark plug wrench
Hex wrench
More Info here – https://www.ptsplus.co.nz/product/polaris-generator-p1000/
Submit your tender in an envelope to the office before the 19th June. The highest bidder wins the purchase!
All proceeds go to the Hillary Outdoors team.
Thanks to Kerry Pearce and Rob Hathaway for organising this for us.
A huge thank you to Greg Denham from Action Equipment for donating this for our Hillary Outdoors Camp.
Playground:
Please note that our large playground is still out of bounds. We are waiting on a Health & Safety inspection before conducting a working bee to fix a number of issues such as old boards and unsafe fixtures. This is not a quick fix and we would appreciate it if you kept your preschool children off it while waiting at the gate.
Arts Electives:

This Friday we will be starting art electives between 11 and 12. Children will select an elective to attend for the next 5 weeks. The electives on offer are Dance (Hip Hop), Drama (theatre Sports), Visual Arts (Recycled art or Collage or Soft Materials/Sewing), Music (Garage band etc), Maori Art (Matariki).
This is our new initiative to inject more of the arts curriculum into our school week and promote increased creativity with our students.
We hope to have a presentation at the end of the term to show you our creations!
Te Reo with Tenia:

We are thrilled to have Tenia Mita back working with us next week. He will be teaching Te Reo and Tikanaga in classes every Tuesday. This is a CoL (Community of Learning) Kahui Ako initiative. Tenia will be employed by the College, Reporoa Primary, Broadlands, Mihi and Central Kids. The Ngati Tahu/Ngati Whaoa runanga will be funding a large portion of this project with funds from the Tauhara No.2 trust. We thank them for their support in providing us with a wonderful resource to increase our tamariki's  knowledge and understanding of Te Reo/Tikanga in the Ngati Tahu/Ngati Whaoa rohe.
Collaboration:

Rooms 1, 2 and 3 have started their collaborative learning programme and are enjoying working across all 3 classes for their guided teaching and must do/ can do follow up activities. Children from all 3 classes may have any of the teachers during this time. Tino Pai senior team!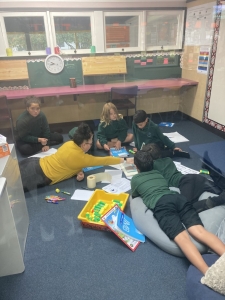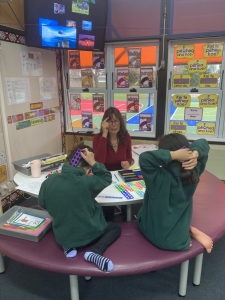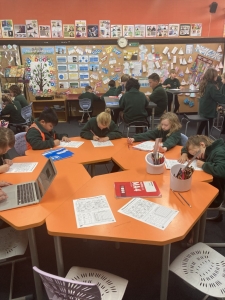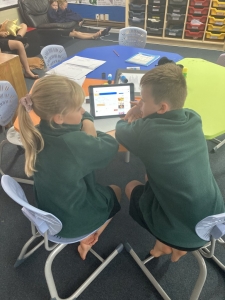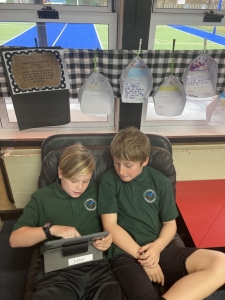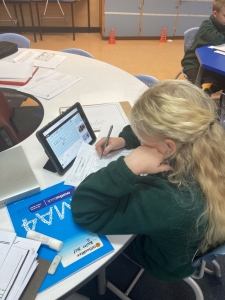 Stars of the week:
Ka Rawe te mahi (awesome work) to Brodie and Charlotte who are our Newcomers Club leaders. They are responsible for welcoming our new students and showing them around the school. They also host the morning tea after the powhiri and introduce our new students to staff, classes and our REPS. Great job girls!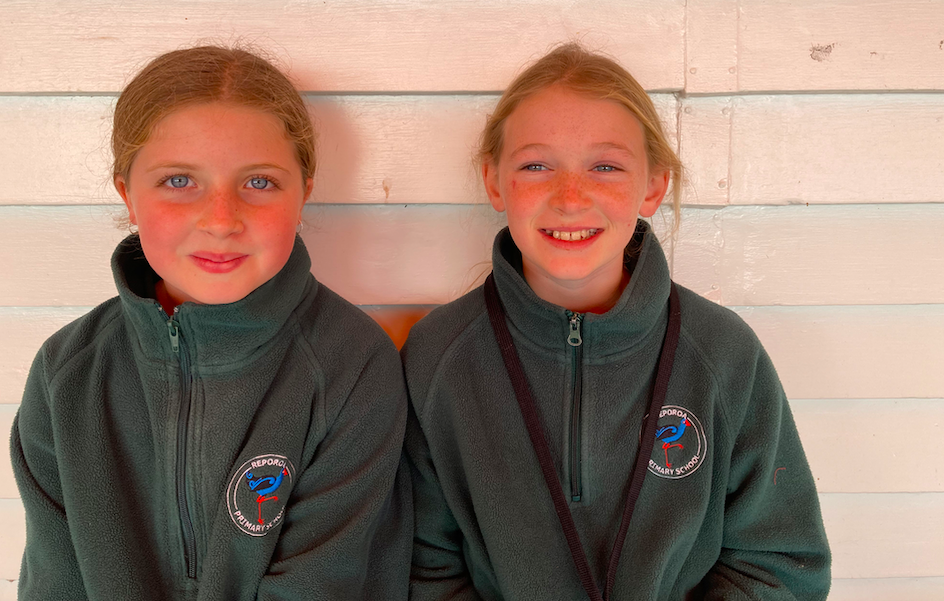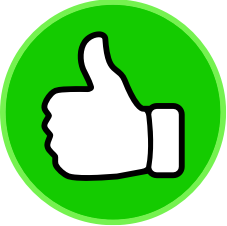 Tha

nk You!
A very big thank you to and thumbs up to Linda McDonald – the most amazing caretaker/cleaner a school could wish for. Linda has dealt with countless leaves over the last month to keep our school looking sharp. She works late and comes in on weekends to ensure we have a clean and safe space. Thanks also to Linda's whanau who came along to help with the leaves!
Sports:
FUN RUN…
We will be having our FUN RUN (Cross Country) on the 30th June. This will be held at the rugby club and on the Marshall's farm. We are out there training hard already and we have a number of very talented runners. It will be a great race to watch!
Children will be bringing home their sponsorship information today. Please read it carefully and help us raise some extra money for additional PE gear. We would like to match our equipment to the Go4It programme we have coming in to the school so that teachers can continue the PE lessons that are demonstrated during the week.
Basketball…
Our 2020 basketball season is soon upon us! Our competition will start on Friday the 12th of June and in order for us to be ready to roll our team fee of$9.00 per player needs to be paid ASAP. Please pay your child's player registration fee by this Friday (the 5th) to Mrs. J at the School Office. Alternatively, If you prefer to pay your child's/whanau fee's online please make sure you use the information at the bottom of this newsletter to reference your deposit.
Jazmine and Jolene
Calendar:
| | |
| --- | --- |
| 22nd June-26th June | Hillary Outdoors Leadership Camp – Year 6 |
| Tues 30th June | Cross Country (p.p 2nd July) |
| Fri 3rd July | Last Day of Term 2 |
| Mon 20th July | Term 3 |
| Fri 24th July | School Photos |
| | |
| | |
| | |
| | |
| | |
| | |
Other Notices:
School Account Details:
Account payments can be made directly to our school ASB account using online banking.  The account number is: 123155 0134517 00
Remember if you get a new cell phone number  to notify the school so we have up to date records, also the office needs your up to date email address so the newsletter can be emailed out – thanks.
FRIDAY LUNCHES: 
Friday Lunches – no lunches until further notice
Absences:
Reminder – if your child is absent either text, phone and leave a message, or fill in an on-line absent form. We also are required to fill in the reason they are away, so remember to include this in your message – thanks.
Car Parks:
Please use the car parks provided at the front or back of the school. No vehicles are permitted on the school grounds except for staff or service vehicles.
Bus Changes:
ALL changes to bus arrangements MUST be made through the office please. We will not make changes based on children's requests.
Nãku i runga i aku mihi ki a koe – Yours with thanks
Richelle McDonald
and our team –Cherie, Jazz, Debs, Susannah, Rachel, Julie, Tina, Maureen, Heather,  Karla & Linda.
Contact Details:
Massey Road
Box 2, Reporoa, 3060
Phone 07 3338350
Cell 027 660 2281
Email: office@rep.school.nz
Principal: Richelle McDonald, principal@rep.school.nz


Print or Save this Post