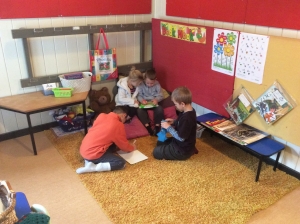 We have a new literacy area for Room 5 and 6 to use.  In the book nook we….
We do respectful learning about reading. We have lots of games like sight word fly swat, peg words, we have puppets so we can act out stories.
We also like to read quietly in the Book Nook during guided reading.
Come and visit our Book Nook.

Print or Save this Post