Nga mihi nui ki a koutou katoa – warm greetings to everyone
Kia ora, Nameste, Talofa, Konnichiwa, Guten Tag , Gidday, Vannakkam, ni Hao, Kia orana, Hola, Salam, Sa wat dee kha, Dia Dhuit, Goeie Dag, Bonjour, Hello, (please let us know the greeting in your language if it is not here)
Whanau Group:
I would like to take this opportunity to give a heartfelt thank you to the Whanau Group for all that they have done for the school this year. The Whanau Group are essential to our school for raising money to fund the extra things that our budget doesn't cover. They are a fun, hard working and generous group of parents who have the school's best interests at heart. If you want to join the Whanau Group for 2023, please contact the office.
Last night we had an amazing 'Whanau Evening of Summer Fun'. It was the biggest turn out to an event I have seen in my 7 years here as principal. We all enjoyed getting together for socialising, swimming, t-ball, netball, sack races, and of course Father Christmas turning up in the patrol car with a lolly scramble!
Year 6 Kayak Trip:

 
It was great to see the year 6 students having so much fun on their Kayak trip. It was a wonderful opportunity for them to spend time as a group building their confidence and working together as a team. Thank you to Nikkole Fell for making the trip happen and going with the group!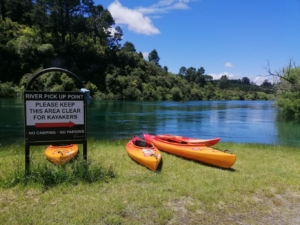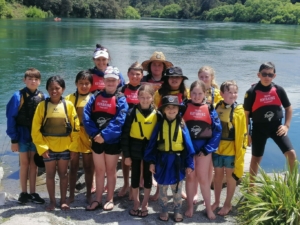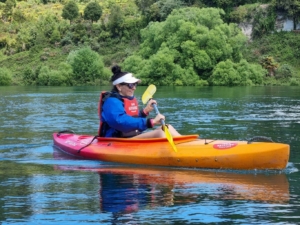 Final Assembly: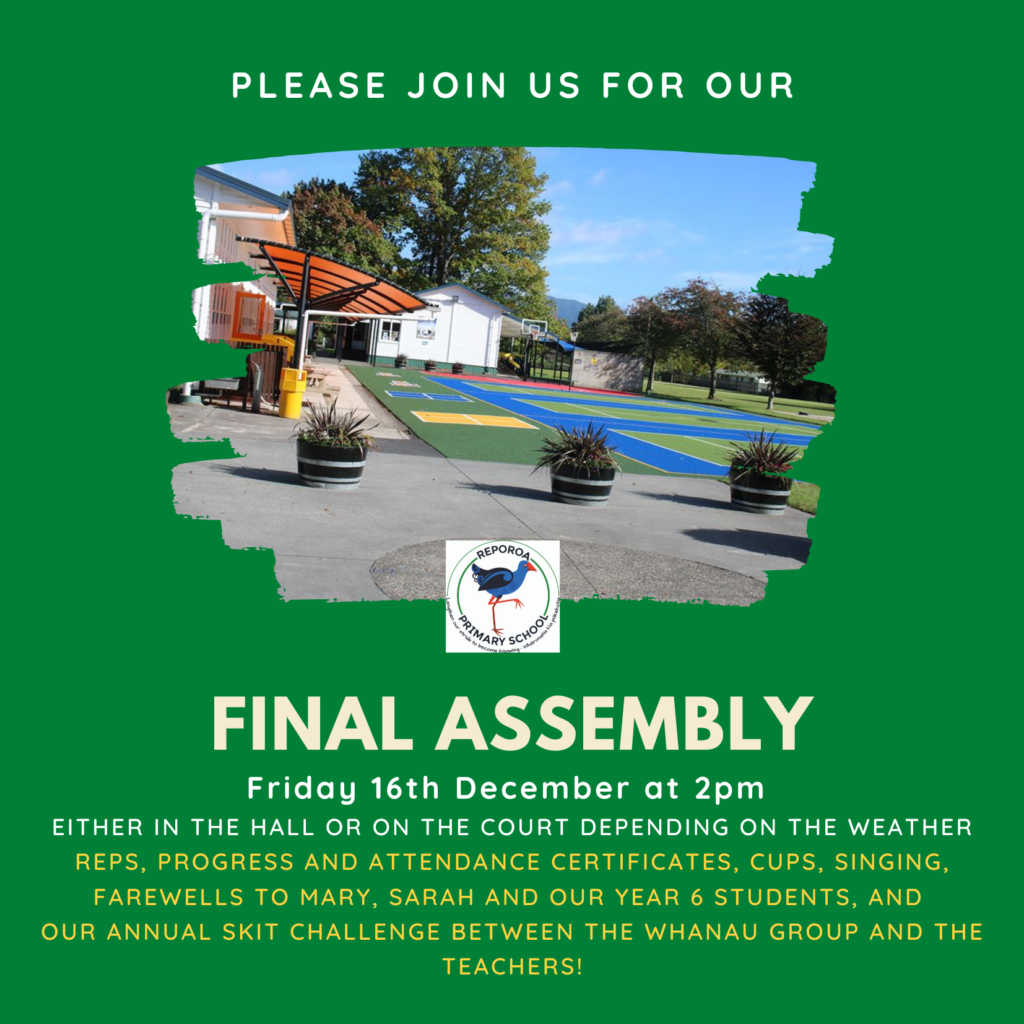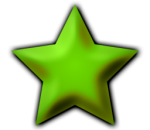 Stars of the week:

 
Ka rawe te mahi to Maddison Gillet and Maia Thomas for their outstanding free writing this week while working with Whaea Esther.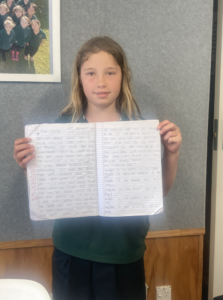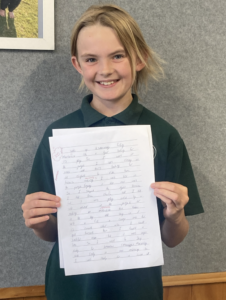 Harriet's Poem:
Congratulations to Harriet Polyblank for some more outstanding writing last week. What amazing imagery!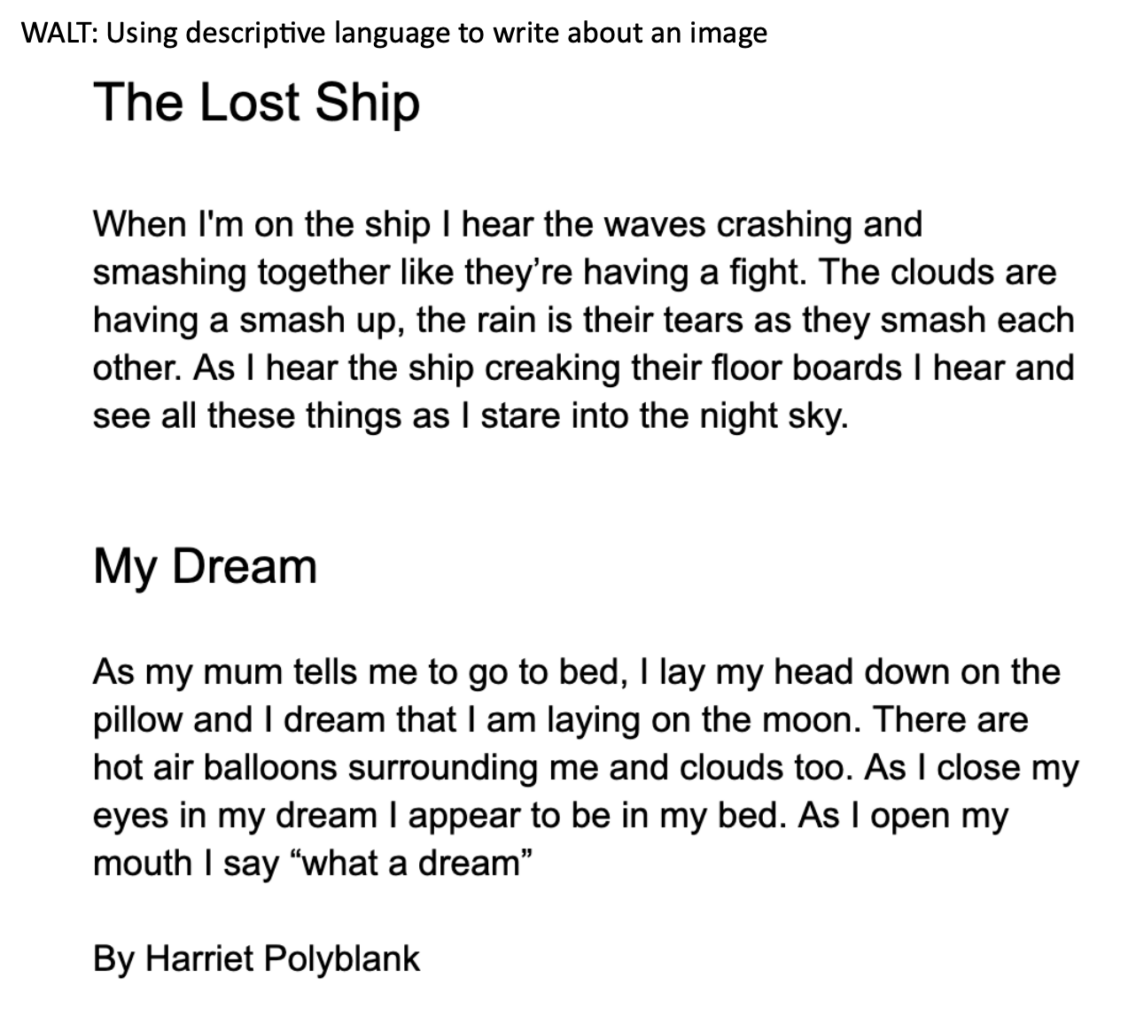 2023 Classes:
Next Monday children will head to their next year's class for some of the morning. They will get to know their teacher and class mates for 2023 and will come home with an introductory letter for you.
Year 6 students will hang out with the principal for the morning!
Fun Day:
Next Tuesday the Year 6 leaders will be running a Fun Day for all students who have shown their REPS this term. We plan on having some fun rotations in our house groups in the morning, followed by a water activity afternoon. Children need to dress up in their house colours for points.
Rangatira:
Congratulations to Harmony Wallace, Elsie Crafar, Serah Simenthy, Rico Woodford, Lochlan Young Neal, Ava Phillips, Nevaeh Gordon, Aryella Youg Neal, Unita Guyton, Billie Russell, and Maddie Martelli for achieving their Rangatira tag this year. To do this they need to consistently show their REPS by being Respectful, Engaged, Positive and Striving throughout the whole year. They move through their Bronze, Silver and Gold levels by getting 20 clicks for each, before also getting 20 clicks in their Rangatira card. This is no easy feat. I will be taking this group out for lunch on Thursday next week.
Camps next year:
Every second year we have camps during term 1. It is tradition at Reporoa Primary School for our year 1&2 students to have a sleepover, our year 3&4 students to go somewhere local for a night or two, and our year 5&6 students to go further afield.
In 2023 our year 3&4 camp will be from the 15-17th March and will cost around $100 (venue TBA).
Our year 5&6 camp will be on the 20-23rd March at Papamoa Beach and will cost between $160 and $180.
If you start paying into your child's account now, it will be $10 per week. We are determined to get everyone to camp. If you know you will struggle to pay or you have multiple children going, please come and see me to make arrangements. We can help!
Sports:
REMINDER: We need ALL sports uniforms returned to school now thank you.
SWIMMING
Swimming is starting up again this term. Students who do not bring their togs will take work to another classroom to complete so that they do not disrupt the swimming lesson. Please remind your child to put their togs and towel in their bag. Last year 131 people drowned in New Zealand and 152 people were hospitalised due to water incidents. We are surrounded by water in Aotearoa so it is very important that our children learn to swim and stay safe in the water. It is part of our curriculum and therefore compulsory.
CBOP SPORTS
Congratulations to all the children who represented our school.
Discuss Final Results
Harmony Wallace-Latoa 3rd – 9 yr girls
Darcy Brennan 2nd – 11 yr boys
Well done to everyone who competed
Calendar:
| | |
| --- | --- |
| Fridays | Ice blocks for sale $2 each, every Friday until end of term |
| Thurs 8th Dec | Junior School Sleepover |
| Fri 9th Dec | Reports Go Live |
| Tues 13th Dec | Fun Day |
| Thurs 15th Dec | Year 6 Graduation |
| Fri 16th Dec | Last Day of Term – 3pm finish |
| Tues 31st Jan | First Day of Term 2023 – 9am Start |
| Wed 1st – Fri 3rd Feb | Life Ed Caravan |
Have you got our app downloaded for all current communications?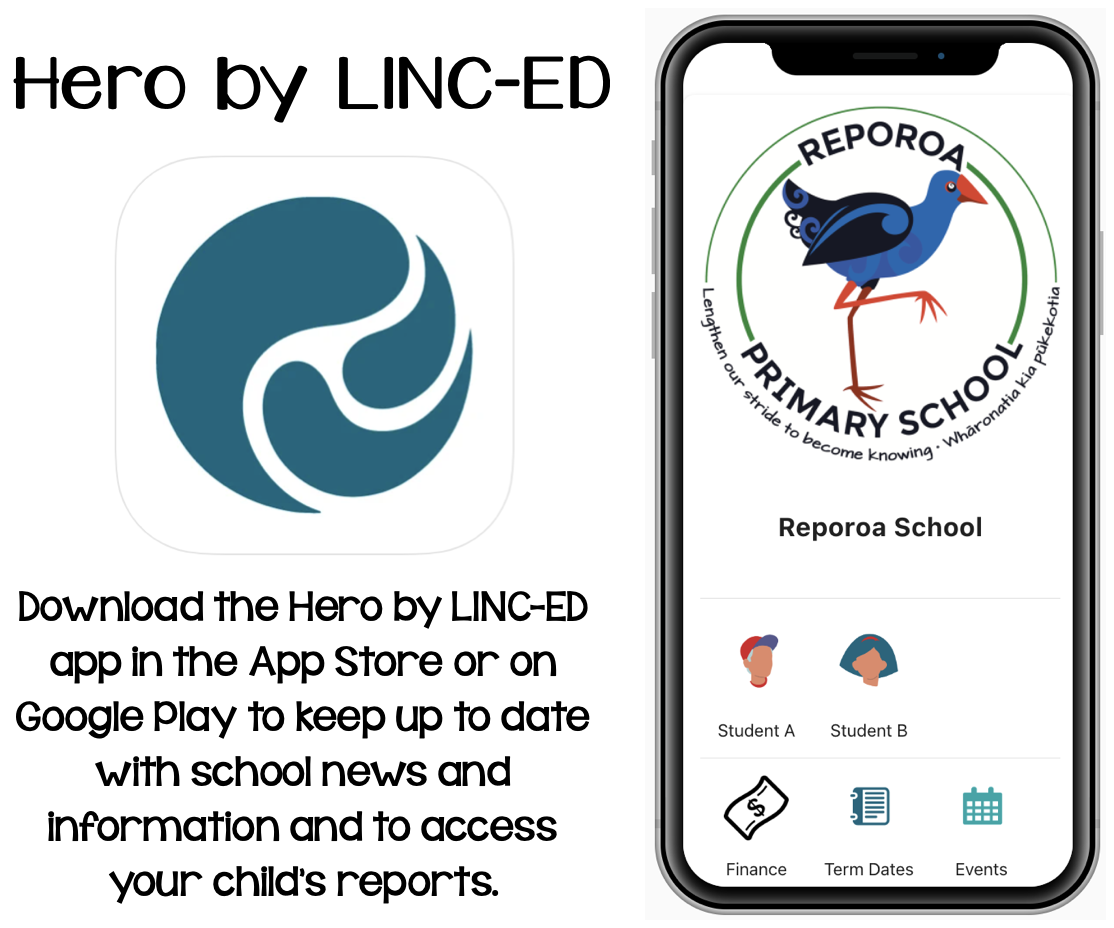 Other Notices:
School Account Details:
Account payments can be made directly to our school ASB account using online banking.  The account number is: 123155 0134517 00
Details: 
Remember if you change address, get a new cell phone number or email address  to notify the school so we have up to date records. The office needs your up to date email address so the newsletter can be emailed out – thanks.
LUNCHES: 
We are part of the governments healthy lunch programme. Children are provided lunch everyday. If they have any allergies, please let the office know so that allowances can be made. Children still need to bring a drink bottle (water only please) and morning tea every day.
Absences:
Reminder – if your child is absent either text, phone and leave a message, or fill in an on-line absent form. We also are required to fill in the reason they are away, so remember to include this in your message – thanks. IF CHILDREN ARE SICK PLEASE KEEP THEM AT HOME.
Car Parks:
Please use the car parks provided at the front or back of the school. No vehicles are permitted on the school grounds except for staff or service vehicles.
Nãku i runga i aku mihi ki a koe – Yours with thanks
Richelle McDonald
and our team – Nikkole, Korkz, Gemma, Tanissha, Steven, Pip,  Julie, Maureen, Heather, Mary, Bridget, Sarah and Linda.

Print or Save this Post