Nga mihi nui ki a koutou katoa – warm greetings to everyone
Kia ora, Nameste, Talofa, Konnichiwa, Guten Tag , Gidday, Vannakkam, ni Hao, Kia orana, Hola, Salam, Sa wat dee kha, Dia Dhuit, Goeie Dag, Bonjour, Hello, (please let us know the greeting in your language if it is not here)
Hari tau hou / Happy New Year!
Welcome back to Reporoa Primary School for 2023. I trust that you all had a wonderful summer full of family adventures. A very big welcome to all students and whanau returning and new. This term we welcome…
Iraia Warena-Rewi – Room 3
Ryker Nicholson – Room 6
Sheldon Foster – Room 2
Xavier Foster – Yr 4 – Room 3
Leo Adlam – Room 3
As you are likely aware, last year we said a heartfelt goodbye to Korkz who has moved on to Whangamarino School in Rotorua. I am delighted to say that we are fully staffed again with quality teachers and support staff. In 2023 we welcome…
Jenni Johns – Room 3
Rebecca Kelly – Teacher Release
Becky Nicholson – Teacher Aide
KOS – Keeping Ourselves Safe
As part of the Curriculum all schools are involved in a programme called Keeping Ourselves Safe. Our school will be completing this programme in weeks 5-8. There are two hui's which you are able to attend where Constable Viv will be going over what is included in the KOS lessons. 1:45pm and 5pm Tuesday 21st February
Communication:

 
We use a variety of methods to communicate with you, but we need you to do your bit and make sure you receive that communication.
School Newsletters – get emailed via an automated system every second Wednesday and are held in the school website. We must have your correct email address. To see all newsletter you can go to the website  https://www.rep.school.nz/category/newsletters/ 
If you do not receive the newsletter email, make sure you phone the office and let us know what your email address is. The newsletter has important information in it and we need you to keep up to date with what is happening in the school. It is not helpful when parents don't read the newsletter and the complain that they were not informed. We do provide a paper newsletter on request.
Text and Phone – We will text and/or phone when there is an issue or to clarify something important, or if we have not heard why your child is away. It is vital that we have your correct phone details for health and safety reasons. Please text and/or phone and/or fill in the website page for us when your child is away.
Facebook – Our school has a facebook page which we post news and events. If you use facebook, be sure to follow us! https://www.facebook.com/ReporoaPrimarySchool/
SeeSaw – All classes use SeeSaw as a way to share student progress with home. Make sure you sign up and keep interested in how your child is doing at school. An email will come out at the beginning of the year inviting you to join.
Website – Our website contains all basic information about how we operate at Reporoa Primary School. We aim to keep this as updated as possible. If you need information, check out the website first. www.rep.school.nz
HERO – Our reporting and assessment details will be kept in the HERO SMS (Student Management System). This means mid-year and end of year reporting is done online and available to you at any time.  Information will be available prior to the mid-year reporting stage on how to view.
We also send team newsletters out and important reminders through HERO. Download the app and you will get a notification, otherwise it will go into your email in box.
Policies and Procedures – All of our policies and procedures are online and available to view by going to  https://www.schooldocs.co.nz/ . Click 'search for your school' and type in Reporoa. Our user name is reporoa and our password is pukeko. Each term we will ask you to review a policy online for us.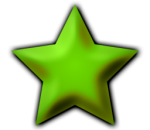 Stars of the week:

 
Ka rawe te mahi to Enzo and Stevie Boy for being excellent at using their REPS, and Ted and Haranjan for their compare and contrast mahi! What a great start!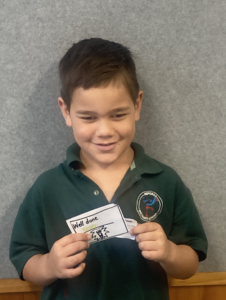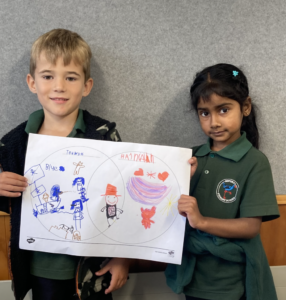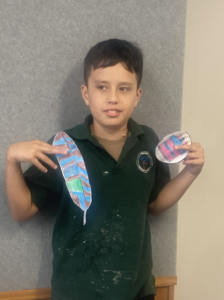 Uniform:
You can get the information you need here:
The uniform is compulsory for all students and sunhats are worn in term 1 and 4.
Bus vests are part of the uniform too and need to be worn to be able to ride on the bus. These can be purchased from the office.
Stationery:
The link for stationery lists can be found here:
It is expected that children will start the year with their stationery. It is difficult for you child to make the best possible start to their learning if they do not have their stationery ready on day one so thank you to all whanau who have already organised this for their tamariki.
Staff:
Our current staff are:
Room 1 –Tanissha McNeil – Year 5/6
Room 2- Nikkole Fell (Senior DP and SENCO) – Year 5/6
Room 3 – Jenni Johns – Year 3/4
Room 5 – Steven Webby – Year 2/3
Room 6 –Gemma Hiini (Junior AP) – NE/Year 1
Room 4 –  Pip Cox – New Entrant class starting later
Office Manager – Maureen Johansen
Library/Teacher Aide – Heather Vermeulen
Teacher Aide – Bridget Hayes
MUSIC/Release Teacher – Rebecca Kelly
Release Teacher/ORS specialist teacher – Julie Vine
ORS Teacher Aide – Becky Nicholson
Release Teacher – Julia Sowerby
Year 6 Leaders:
As always, we invite our year 6 students to apply for leadership roles within our school. We have changed the names of a few but they essentially have stayed what they always have been. The year 6 students have to write an application for one or more of the following. See Mrs Fell or Whaea Tanissha for more information.
To be an overall leader in the school

Attend Hillary Outdoors Camp

Represent the school on occasions

Thank visitors on behalf of the school

Greet visitors

Run assembly

Give out tokens

Bring certificates over

Help problem solve minor issues at morning tea and lunch. 

Give out 'Gotchas'

Run/manage bake sales/fundraisers etc
Keep the sports shed tidy and organised

Issue gear at break times

Assist teachers to get gear when needed

Put gear away for teachers

Run lunchtime games and competitions

Help Whaea Tanissha when needed
Run the powhiri each term 

(whaikorero or karanga)

Lead the kapa haka performances

Be an outstanding role model in all things including te reo and tikanga
Represent Reporoa Primary at Kahui Ako meetings each term

Organise and run the CCC (Children's Collaborative Conference) in November at the College
Tech (2)
Assist the teachers with technology issues

 Be confident with using technology in the classroom and around the school

Help with the running of assemblies and the slideshow
House (8)
Assist with sports day events

Manage the groups

Make notices for events and put them around the school

Encourage everyone to dress up in house colours

Go around each class on a Friday asking for house points

Update house points in the office
Library (2)
Work with Mrs V

Help with Book week

Issue and return books

Make sure library is tidy after class visits

Have a library activity to do each week e.g mindful colouring, making bookmarks.

Help junior classes if they need help

Talk about 'book of the week' at assembly. (book review)
PB4L – REPS:
We hare having a bit of a "REFRESH" of our PB4L (Positive Behaviour for Learning) system this year.
This is an overview of how Positive Behaviour for Learning (PB4L) is practised in our school.
Respectful – Kia Ngākau Māhaki
The expectations are that all ākonga at Reporoa Primary will be polite to everyone. They will be responsible for looking after themselves, their peers, and the environment. They will show an awareness of how words and actions affect others.
Engaged – Kia Whai Tikanga
The expectations are that all ākonga at Reporoa Primary School will be focussed on learning in all forms. They will be actively involved throughout their school career.
Positive – Kia Oranga Ngākau
The expectations are that all ākonga at Reporoa Primary School will use positive language at all times. They will show pride in themselves and our school.
Striving – Kia Māia
The expectations are that all ākonga at Reporoa Primary School will try their best, challenge themselves, and support others in their attempts to do so.
During break times the teacher on will duty hand out GOTCHA tickets when they notice ākonga demonstrating any of the REPS values. Each week, all GOTCHA tickets go into a prize box that will be drawn at whole school assemblies. 
When ākonga earn…
20 GOTCHA = Bronze wristband + 10 whare tokens
+30 GOTCHA = Silver wristband + 15 whare tokens
+40 GOTCHA = Gold wristband + 20 whare tokens
+50 GOTCHA = Rangatira badge + 25 whare tokens and lunch with the principal!
As ākonga work towards these rewards for themselves, they are also working towards whare tokens to add to their school whare total. Whare tokens will be entered into a token box and the whare with the most tokens at the end of each term will receive a co-constructed reward. This supports collaboration as part of a team as they work together to achieve a common goal.
Sports:
REMINDER: We need ALL sports uniforms (tops and jackets) returned to school. Please check and see if you have any at home!
SWIMMING
Swimming has started up again this term. Students who do not bring their togs will take work to another classroom to complete so that they do not disrupt the swimming lesson. Please remind your child to put their togs and towel in their bag. Last year 131 people drowned in New Zealand and 152 people were hospitalised due to water incidents. We are surrounded by water in Aotearoa so it is very important that our children learn to swim and stay safe in the water. It is part of our curriculum and therefore compulsory.
Whaea Tanissha – Sports Coordinator
Calendar:
| | |
| --- | --- |
| Fridays | Ice blocks for sale $1 each, from next Friday10th Feb |
| Wed 1st – Fri 3rd Feb | Life Ed Caravan |
| Mon 13th Feb | Assembly R1 – 9:15am |
| Mon 20th Feb | Assembly R2 – 9:15am |
| Tues 21st Feb | BOT Meeting 7pm in the Staffroom |
| Tues 21st Feb | Keeping Ourselves Safe Community Hui 1:45pm & 5:00pm in the school hall |
| Mon 27th Feb | Assembly R3 – 9:15am |
| Mon 6th Mar | Assembly R5 – 9:15am |
| Thurs 9th Mar | Swimming Sports |
| Mon 13th Mar | Assembly – R6 – 9:15am |
Have you got our app downloaded for all current communications?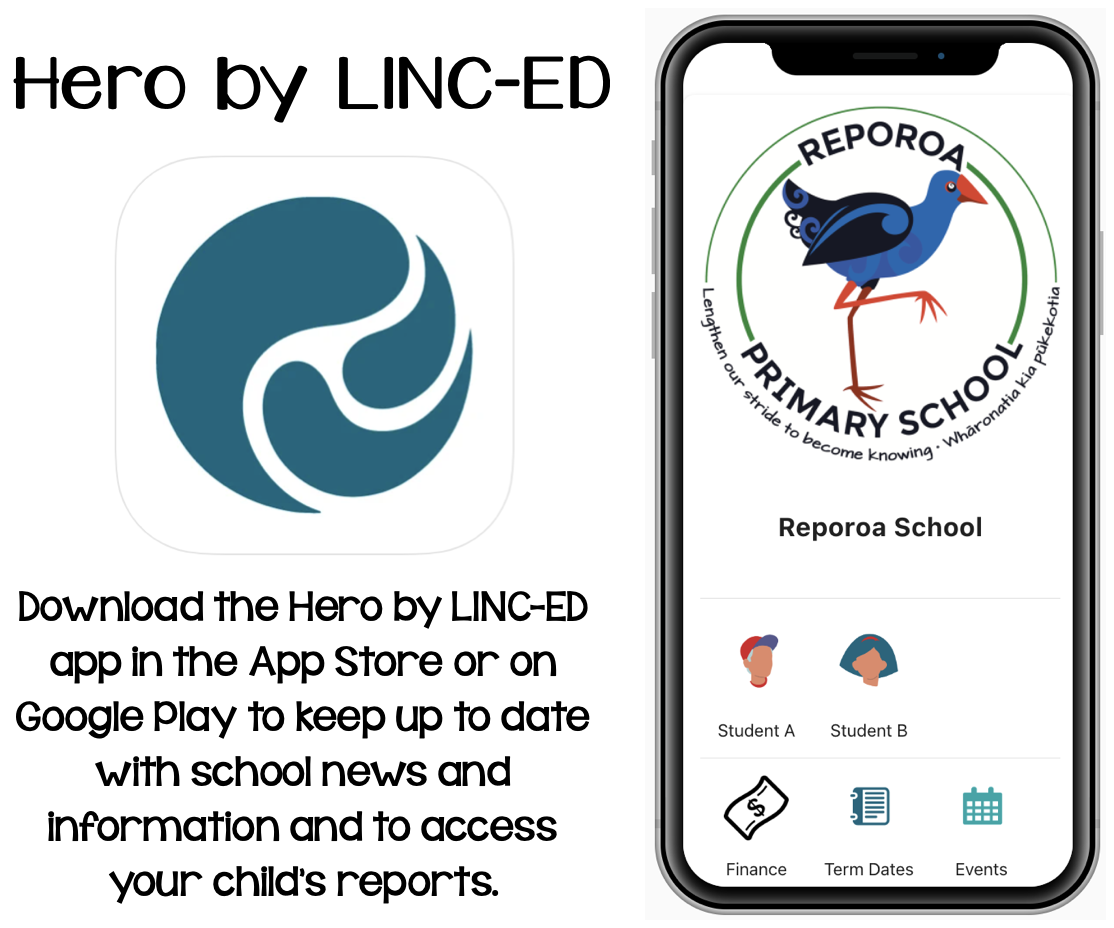 Other Notices:
School Account Details:
Account payments can be made directly to our school ASB account using online banking.  The account number is: 123155 0134517 00
Details: 
Remember if you change address, get a new cell phone number or email address  to notify the school so we have up to date records. The office needs your up to date email address so the newsletter can be emailed out – thanks.
LUNCHES: 
We are part of the governments healthy lunch programme. Children are provided lunch everyday. If they have any allergies, please let the office know so that allowances can be made. Children still need to bring a drink bottle (water only please) and morning tea every day.
Absences:
Reminder – if your child is absent either text, phone and leave a message, or fill in an on-line absent form. We also are required to fill in the reason they are away, so remember to include this in your message – thanks. IF CHILDREN ARE SICK PLEASE KEEP THEM AT HOME.
Car Parks:
Please use the car parks provided at the front or back of the school. No vehicles are permitted on the school grounds except for staff or service vehicles.
Nãku i runga i aku mihi ki a koe – Yours with thanks
Richelle McDonald
and our team – Nikkole, Korkz, Gemma, Tanissha, Steven, Pip,  Julie, Maureen, Heather, Mary, Bridget, Sarah and Linda.

Print or Save this Post