Nga mihi nui ki a koutou katoa – warm greetings to everyone
Kia ora, Nameste, Talofa, Konnichiwa, Guten Tag , Gidday, Vannakkam, ni Hao, Kia orana, Hola, Salam, Sa wat dee kha, Dia Dhuit, Goeie Dag, Bonjour, Hello, (please let us know the greeting in your language if it is not here)
Korero from the Principal:
It is hard to believe that this is week 7 of term 3! Where has this year gone?
I would like to take this opportunity to thank the students and the staff for their incredible efforts gearing up to the Cultural Festival. All of the schools' performances were absolutely amazing and everyone should be very proud of their performances. It was really nice to see some new schools joining us too! Every year the bar is raised. A special thank you to Matua Grant who works so very hard for our community. Another nga mihi nui to Whaea Gemma who organised the purchase of our Kapa Haka uniforms. This is something that we have been wanting to happen for years! Because of Gemma's organisation and dedication to her role as lead in te ao Māori, we got them done and they looked amazing!
Art with Whaea Nikki:
Rūma Tahi took a break from weaving today and Whaea Nikki took us out to the Koru garden for some nature inspired drawing. Rūma Tahi were drawing on the harakeke and other plants surrounding them to draw a piece that really resignated with them. So great to enjoy this sunshine after a very frosty and chilly morning. Ngā mihi Whaea Nikki
PB4L – Positive Behaviour for Learning:
As a parent it is hard to know when to support and when to let our tamariki figure it out for themselves so that they grow and develop into responsible and capable humans. This poster has some great ideas!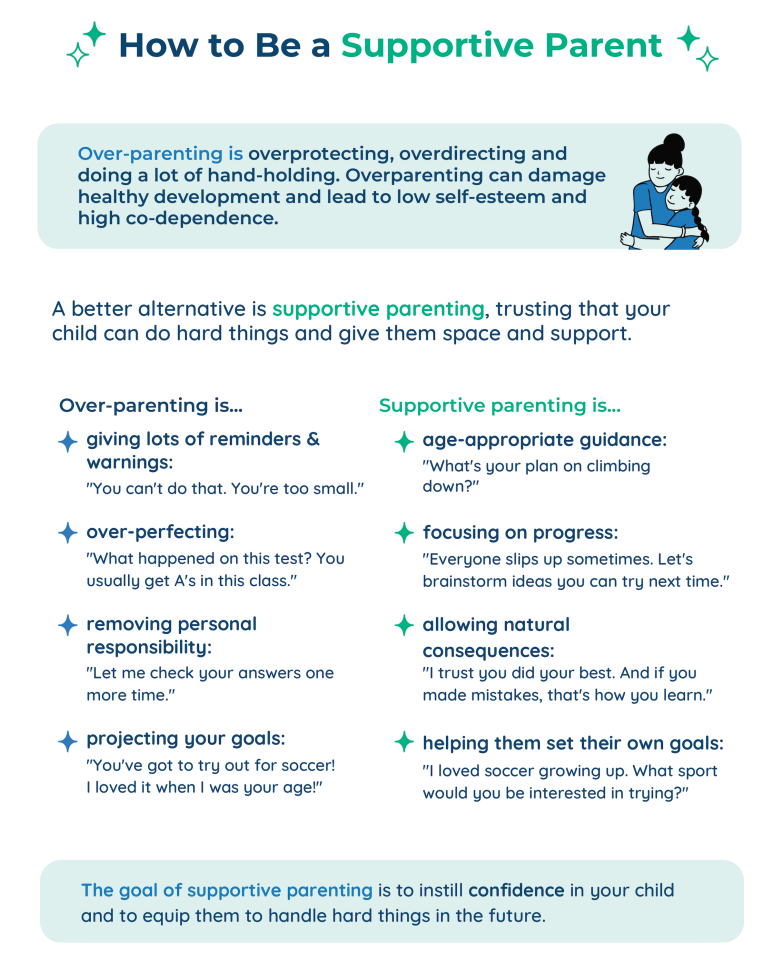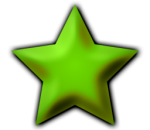 Stars of the week:

 
Ka rawe te mahi to Eli for his awesome writing this week!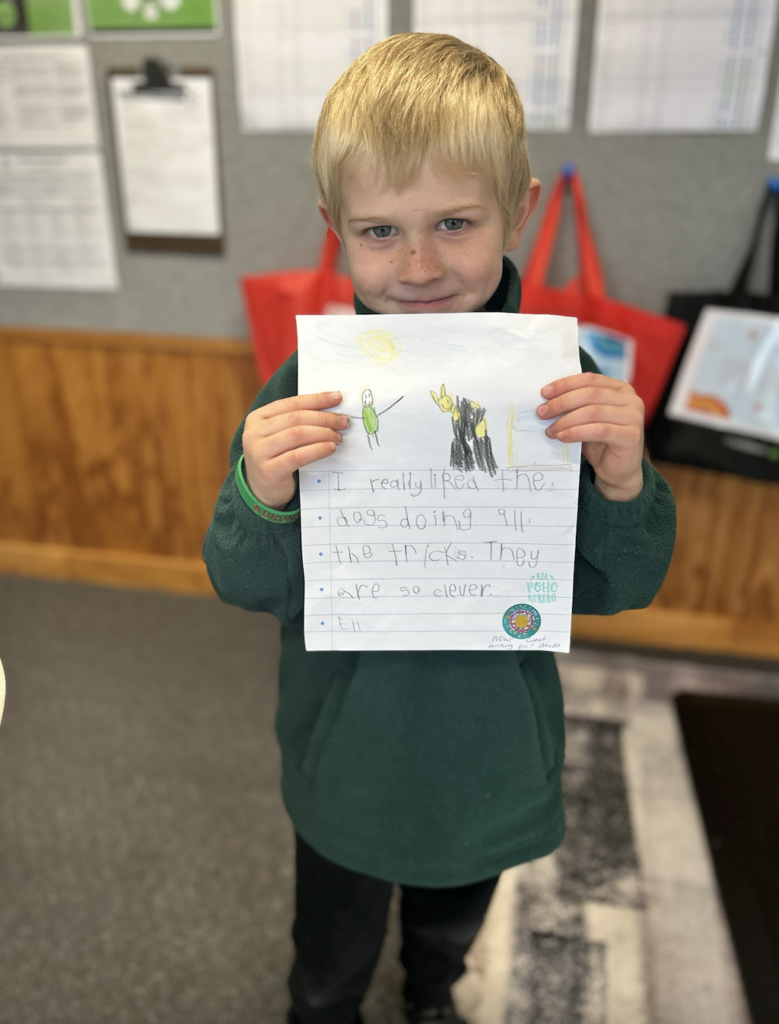 Sports:
Please note whanau, sports notices will be posted in our community feed on Hero. You will need to download the app and sign up using your email address you have given to Mrs J in the office. See instructions below.
Rip/Rippa module
If your child is interested please put forward names to me. We will need parents to coach/manage and transport tamariki to the games each week.
Where: Kaitao Intermediate, Rotorua
When: Thursday 4pm onwards. First round 26/10/23 Last round 30/11/23. 6 week module
Games are 25 minutes with no half time.
Team sizes – Year 1/2, Year 3/4 and year 5/6.
All grades are mixed. Minimum of 3 girls per team (minimum of 2 girls on the field at all times)
Entries close October 13th 2023 at 3pm
League 9's
A group of tamariki travelled to Rotorua last week to represent our kura in a league 9's competition. They started off a little nervous but as the day went on they became more confident. They were up against some big opponents but fought hard all day. Thanks to Robyn, Rangi and Crystal for taking the team for the day.
Tough Girl Tough Guy
These lads went away on Thursday to the infamous Tough Girl Tough Guy. They boys enjoyed getting muddy and racing around the course. Looks like a fun day had by all.
Rip, Grip and Whip
If your child is intersted please forward their names to me.
When: Tuesday 19th September
Venue: Waipa Mountain Bike Park
Who: Year 4 – 8 Boy and Girls
Course 1 is a taster for mountian biking 3 Km for those who have never been MT biking before, not very confident.
Course 2 is a let me fly 6km for those who can ride, like to go over humps and bumps.
Bikes must be fit-for-purpose and in good working condition. No BMX bikes. Bikes must have a working front and rear break. Helmets compulsory.
Entries close September 13th
Thank you
The Ka Pai Kai team have been working in collaboration with an amazing company named Unilever.
In 2010 they launched their sustainable living plan and started their global mission of making sustainable living achievable for the world.
The Unilever team have worked hard and have kindly donated wellness packs for our Tamariki/Akonga (children/students).
Each pack was hand packed by the Unilever team with the support of the  Ka Pai Kai team.
Every child has been given one box which was sent tome last week.
Thank you Kai Pai Kai and Unilever for this kind donation for our families.
100th Centenary Celebrations:
Remember to register.
Forms are at the office, or online through our website https://www.rep.school.nz/history-2/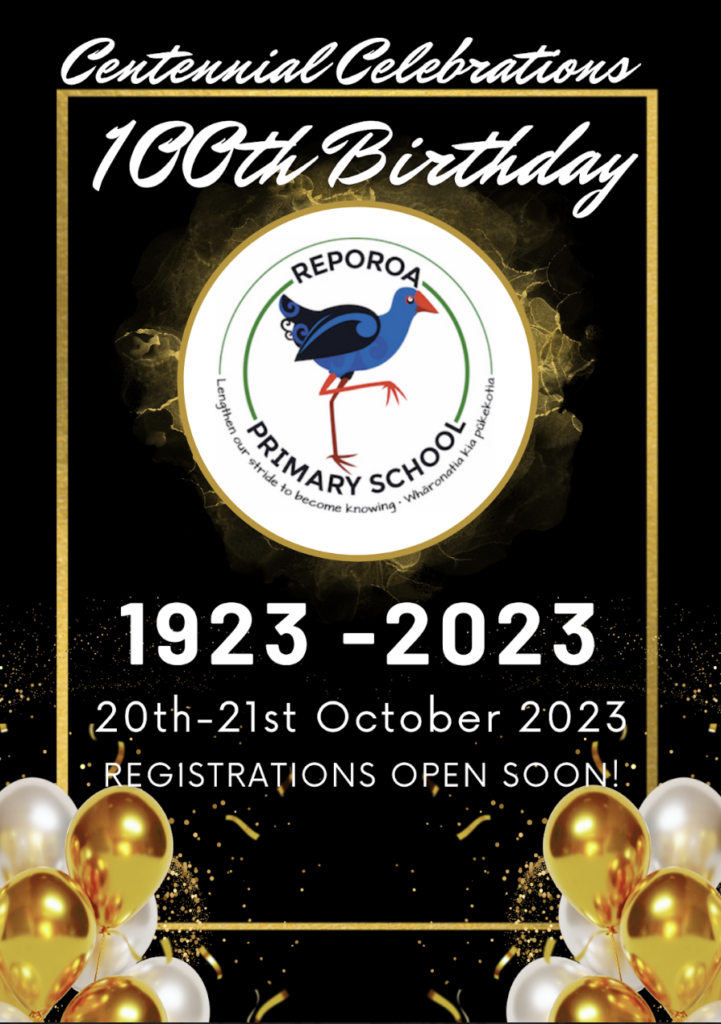 Calendar:
| | |
| --- | --- |
| Fri 1st Sept | Fathers Day afternoon |
| Mon 4th Sept | R2 Assembly |
| Tues 5th Sept | Reporoa School Speech Competition |
| Tues 5th Sept | BOT Meeting |
| Mon 11th Sept | R3 Assembly |
| Thurs 14th Sept | Reporoa Valley Cluster Winter Sports Day |
| Mon 18th Sept | R4 Assembly |
| Tues 19th Sept | Reporoa Valley Cluster Speech Competition |
| Tues 19th Sept | Rip Grip Whip sports |
| Thurs 21st Sept | Whare Fun Day finish 3pm |
| Fri 22nd Sept | Kahui Ako TOD |
| Mon 9th Oct | Term 4 starts 9:00am |
| Tues 10th Oct | Pet Day |
| Tues 24th Oct | BOT Meeting |
| Fri 27th Oct | Grandparents Day |
| Fri 3rd Nov | Gumboot Day |
| Tues 21st Nov | Reporoa Valley Cluster Athletics Day |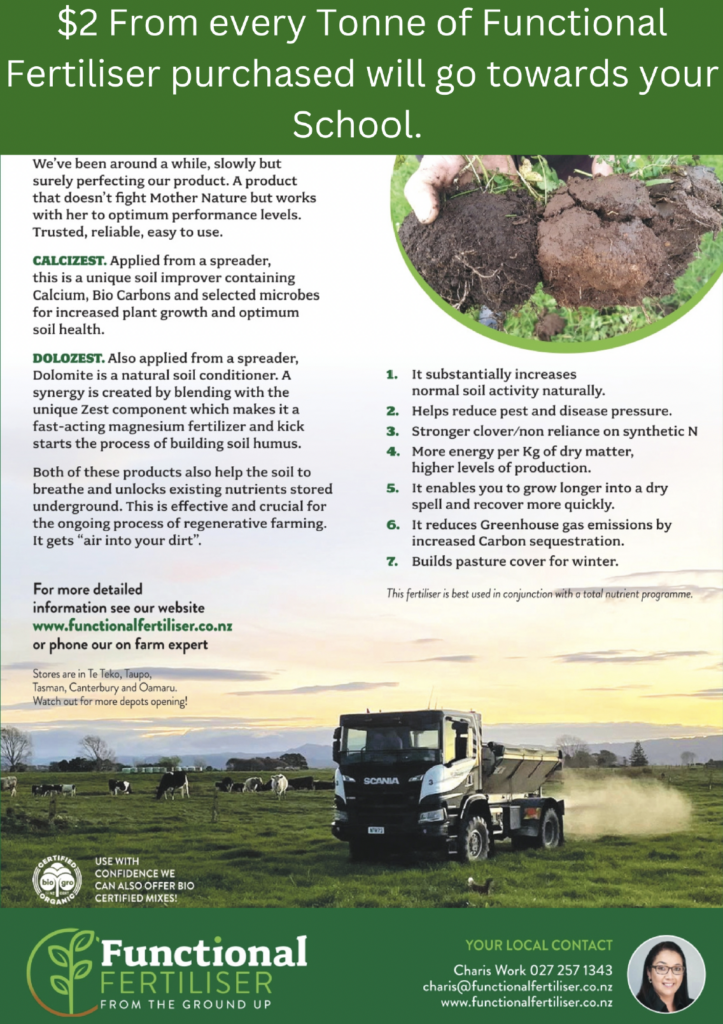 Have you got our app downloaded for all current communications?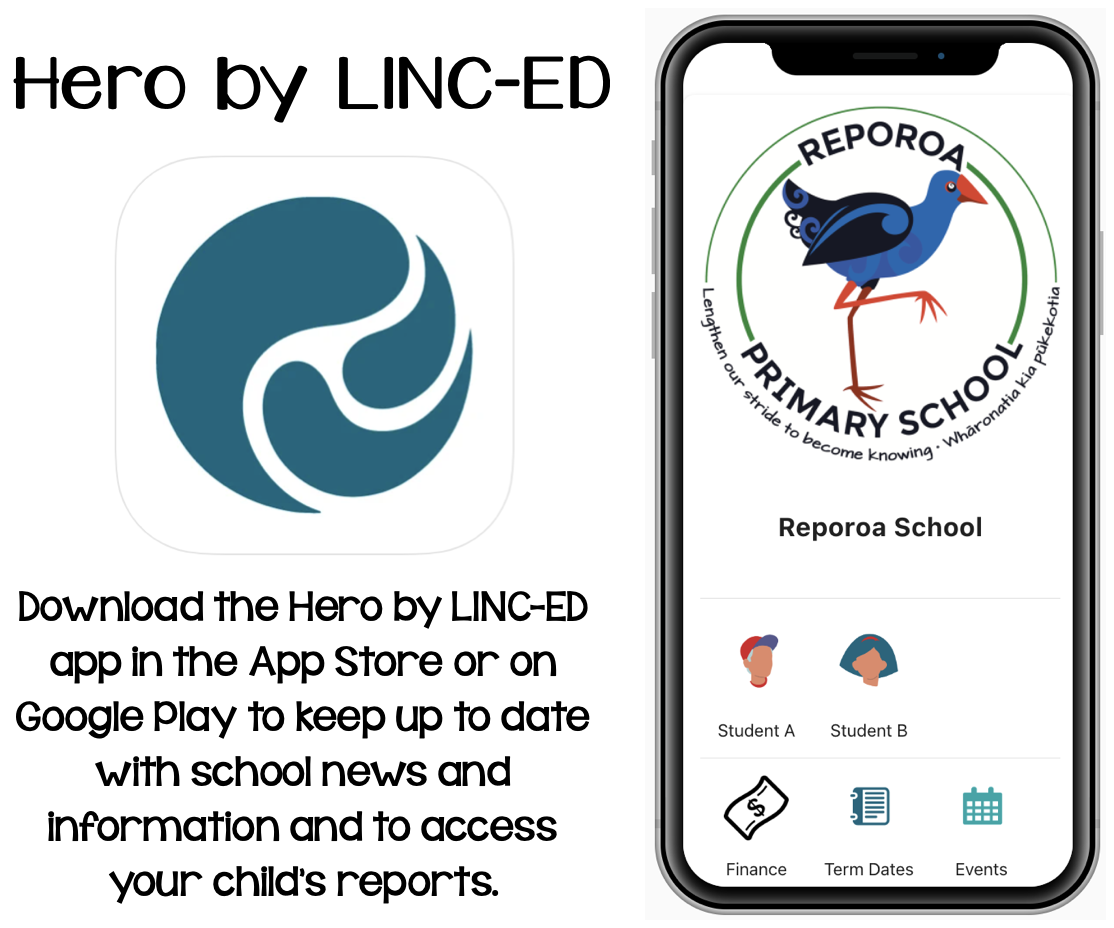 Other Notices:
School Account Details:
Account payments can be made directly to our school ASB account using online banking.  The account number is: 123155 0134517 00
Details: 
Remember if you change address, get a new cell phone number or email address  to notify the school so we have up to date records. The office needs your up to date email address so the newsletter can be emailed out – thanks.
LUNCHES: 
We are part of the governments healthy lunch programme. Children are provided lunch everyday. If they have any allergies, please let the office know so that allowances can be made. Children still need to bring a drink bottle (water only please) and morning tea every day.
Absences:
Reminder – if your child is absent either text, phone and leave a message, or fill in an on-line absent form. We also are required to fill in the reason they are away, so remember to include this in your message – thanks.
Car Parks:
Please use the car parks provided at the front or back of the school. No vehicles are permitted on the school grounds except for staff or service vehicles.
Nãku i runga i aku mihi ki a koe – Yours with thanks
Richelle McDonald
and our team – Nikkole, Gemma, Tanissha, Steven, Pip, Jenni, Julie, Kylie, Maureen, Heather, Becky, Bridget, Kate, and Stephen.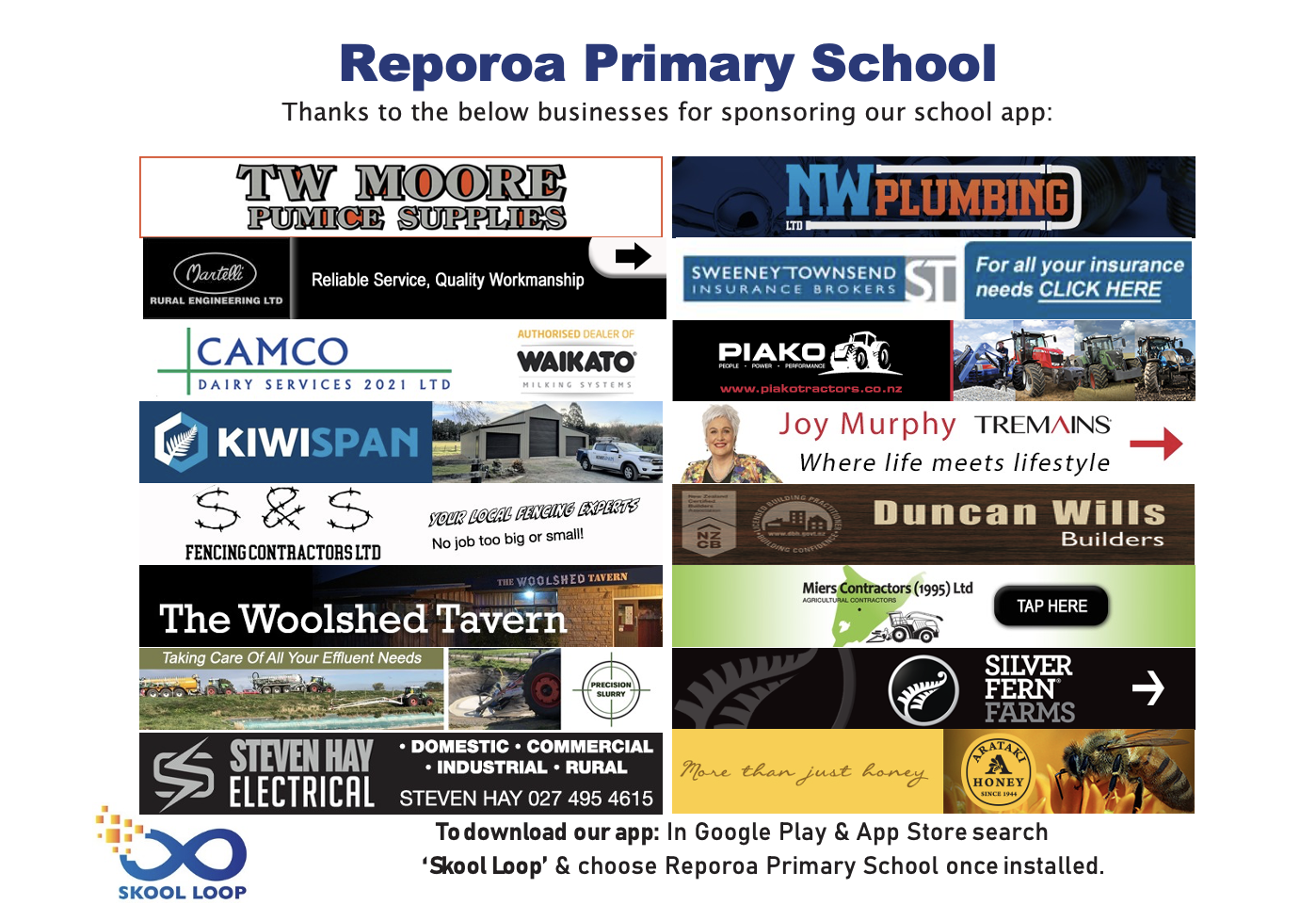 Print or Save this Post