Nga mihi nui ki a koutou katoa – warm greetings to everyone
Tamaki Village Tour:

 
Yesterday the bilingual class and year 5/6 students had an amazing day at Tamaki Village. We were very spoilt and enjoyed lots of games, activities, demonstrations, a kapa kaka show and a hangi feast of incredible quality. Apologies if your child did not eat their dinner! Here are a few photos of our experience.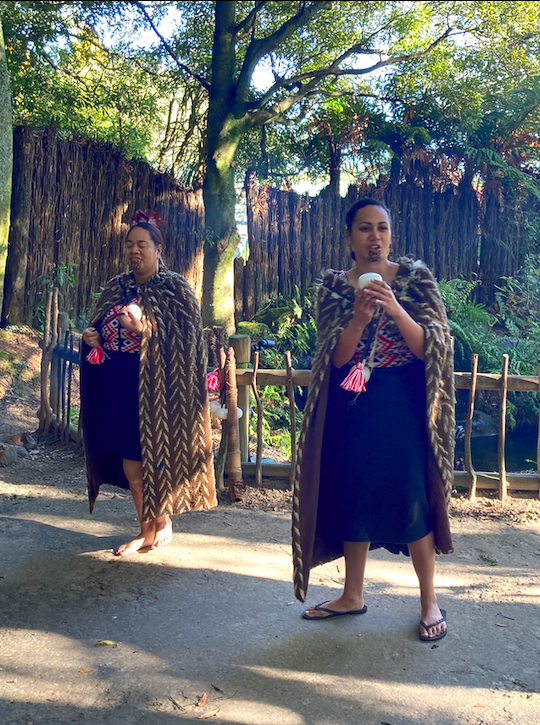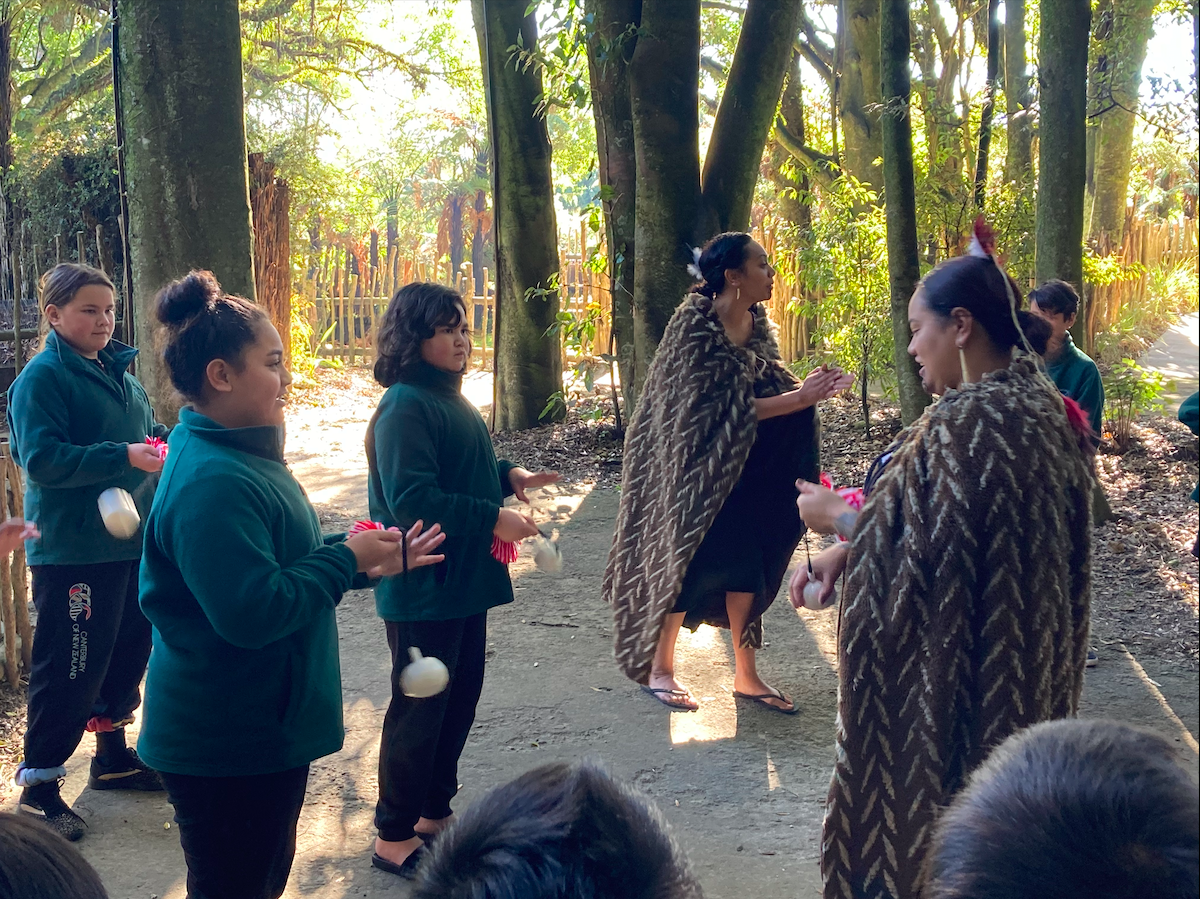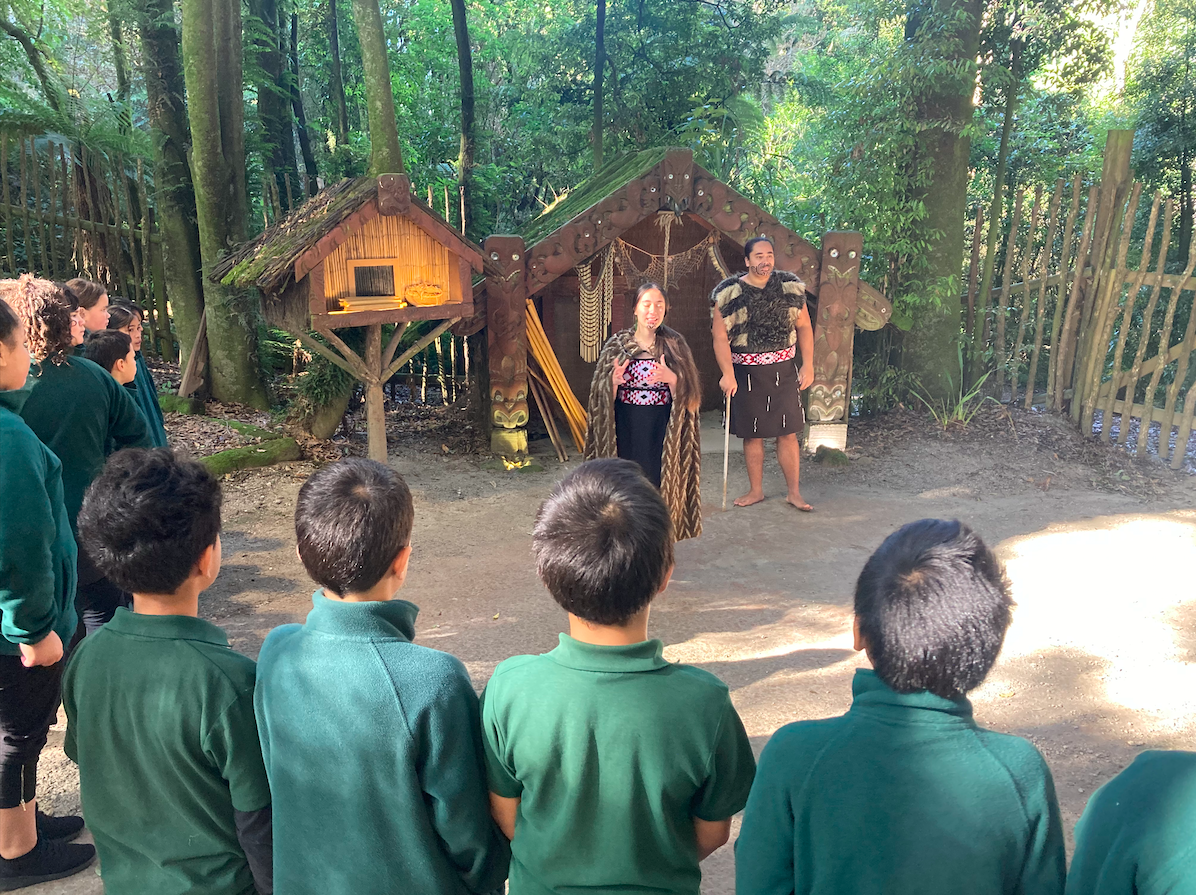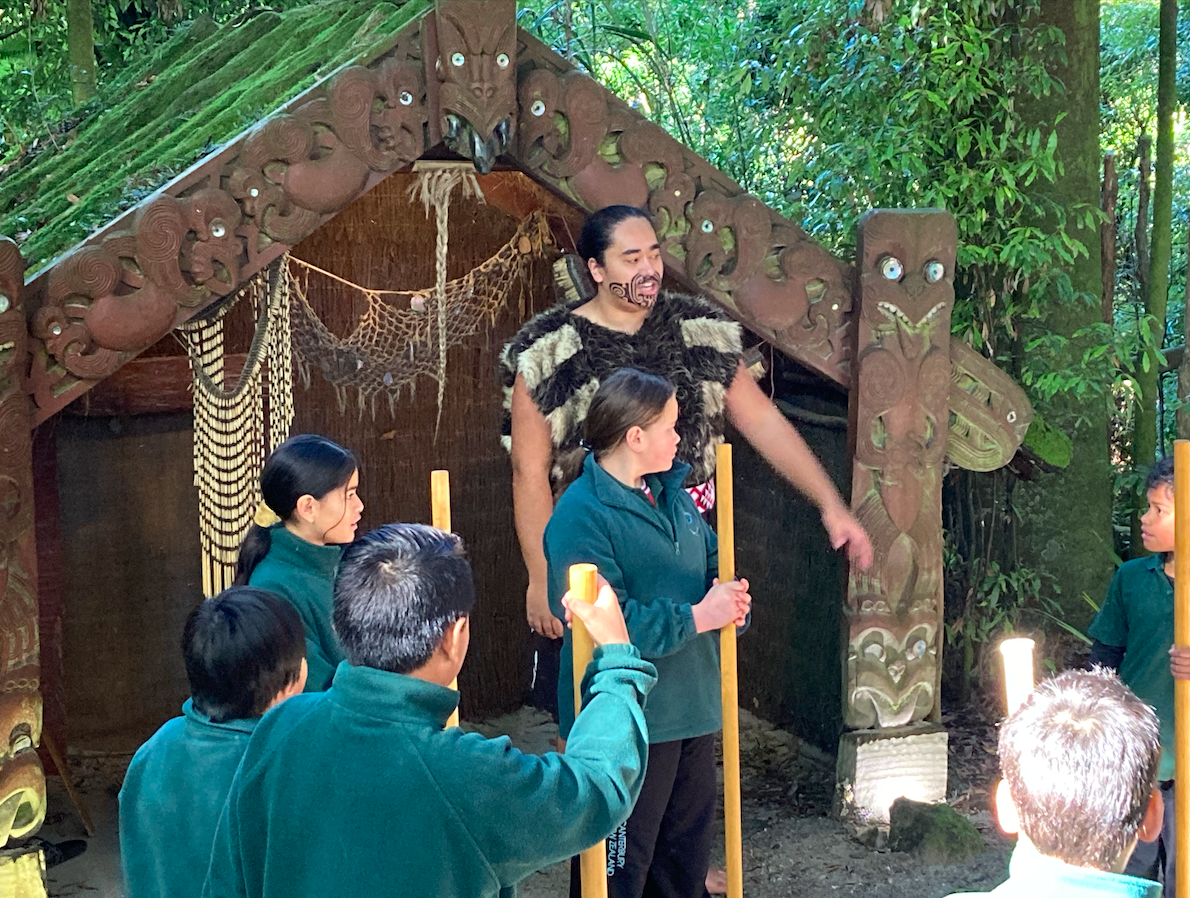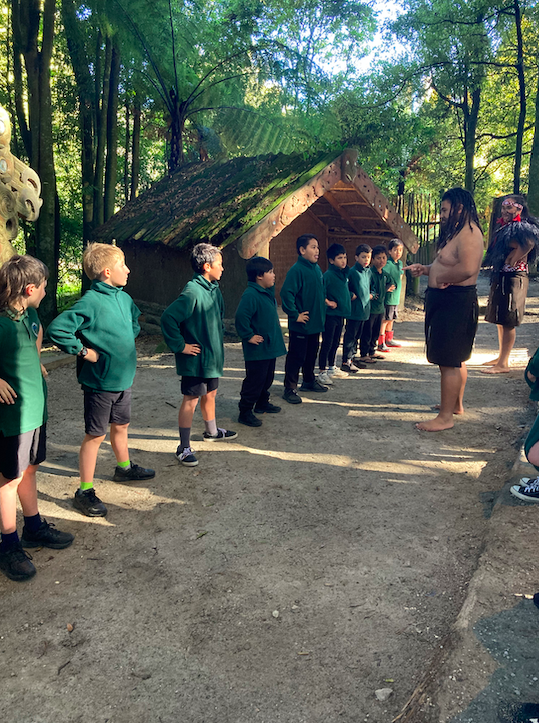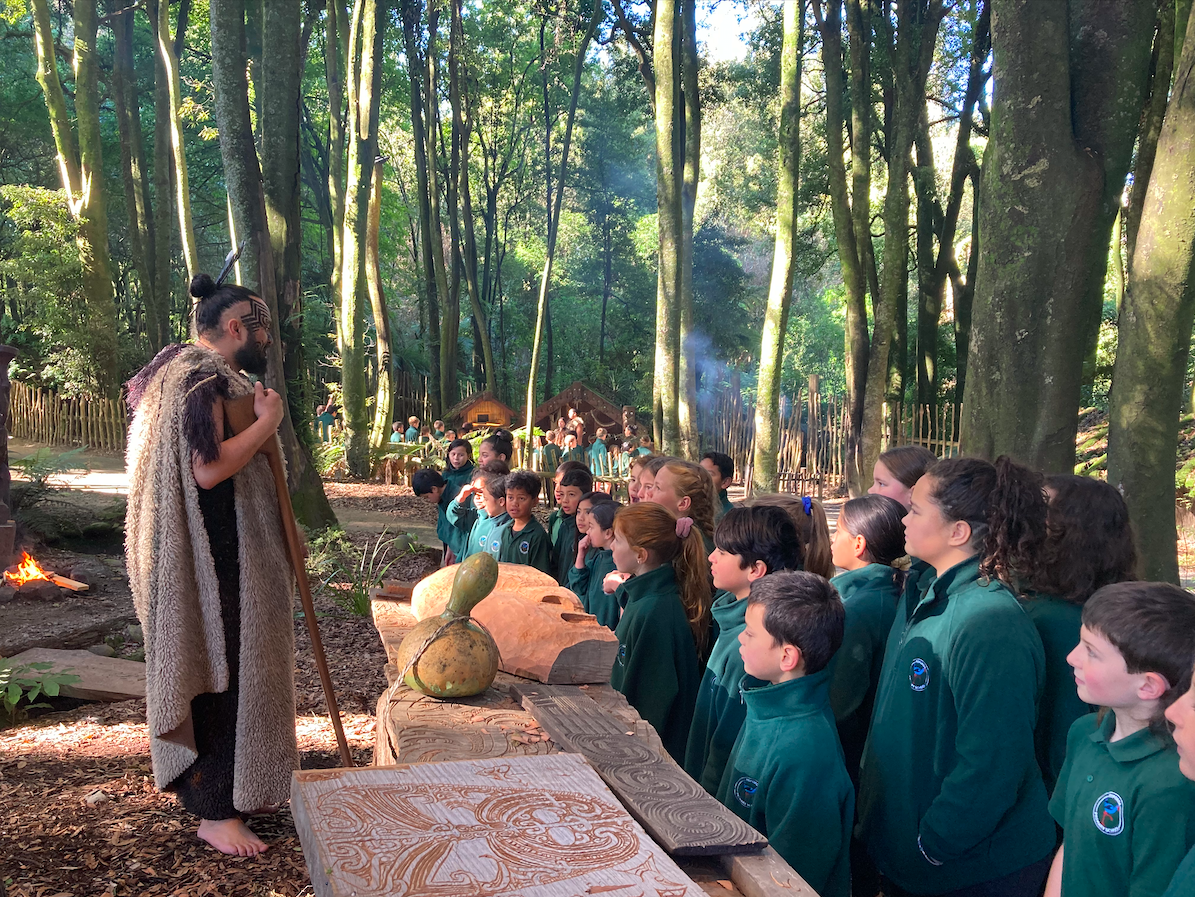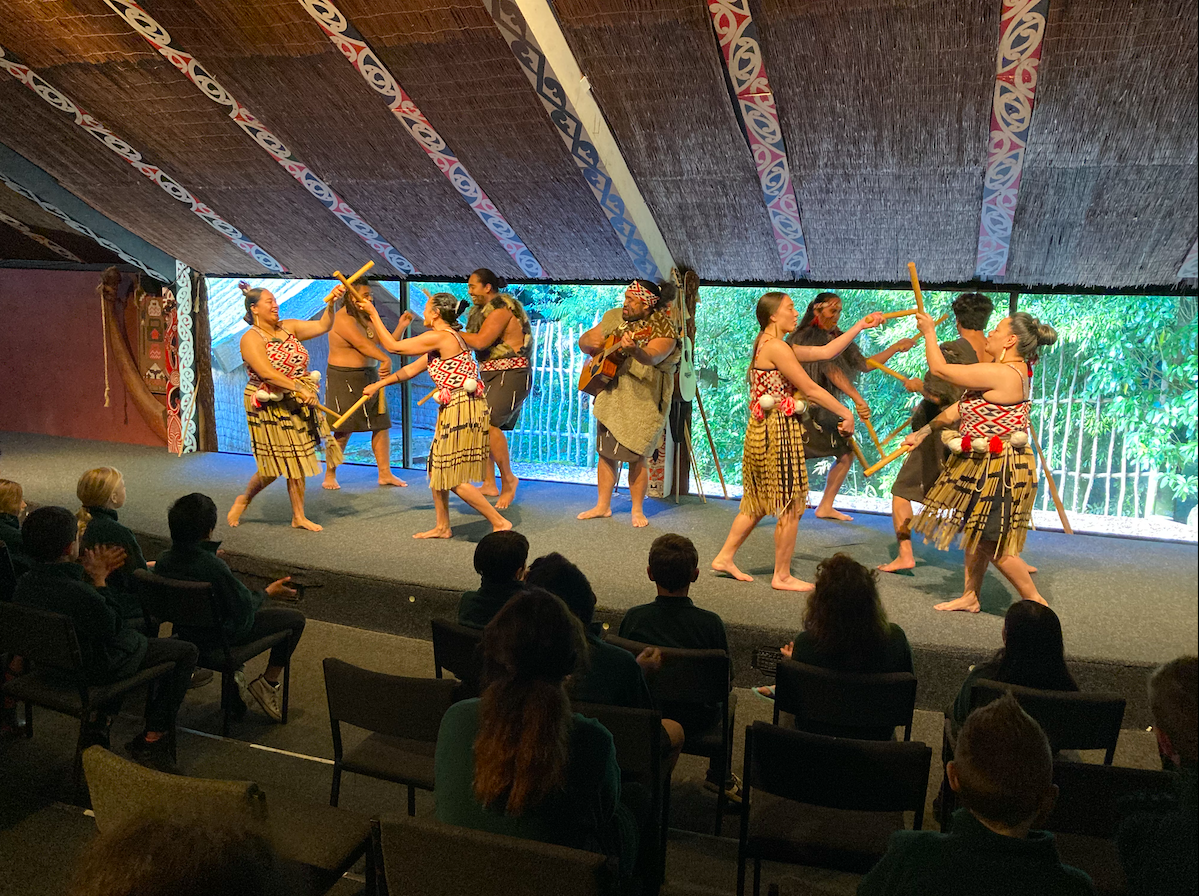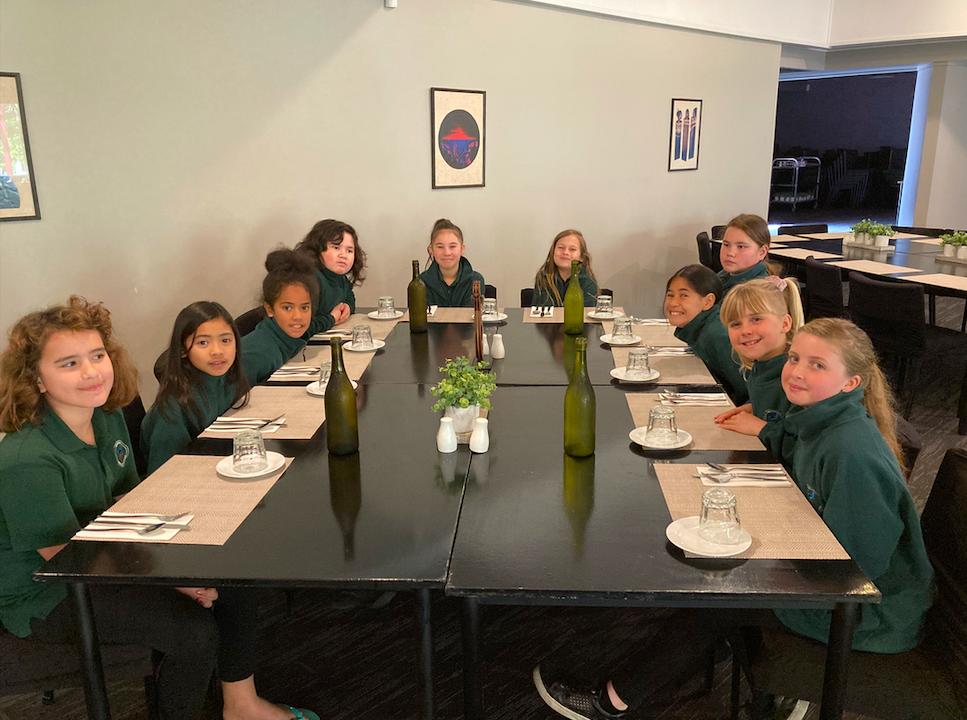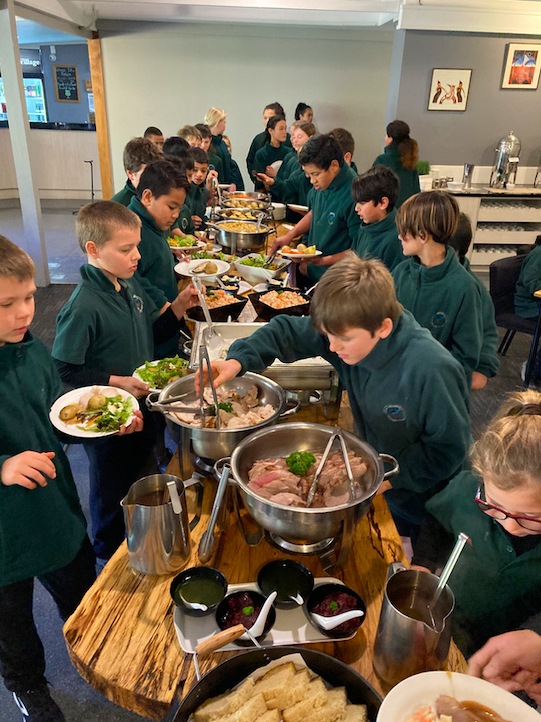 COVID-19 TRACING APP:
Reporoa Primary has a Covid-19 contact tracing app poster. It can be found on the notice board at the entrance to the office. We encourage you to use it to keep track of where you have been. Just download the app and scan the QR code on entry to the school.
Reserach shows children do better at school when their parents take an active interest in their learning!
Our SLC's (Student Learning Conferences) will be held on Teacher Only Day​ – Friday 7t​h​ August 2020 8:00 – 4:50pm. Some will also be held on Monday 10th August 3:30 – 4:50. (Note – This has changed from Thursday 6th as there has been a timetable clash for teachers. We apologise for any inconvenience!)
This year our SLC's will be 20 minutes and will include SeeSaw and your child's report, which is now online through our new Student Management System – HERO.
(Please note, Friday 7th August is a teacher Only Day so please make arrangements for your children as teachers will be conducting their SLC's. Children are expected to attend the SLC with their parents/caregivers for the 20 minutes.)
To book a session with your child's teacher please go to
​https://www.schoolinterviews.co.nz
and enter the event code below…
8k8kw
You will need an up to date email address as confirmation of the booking will be sent via email.
Production:
We are very excited to announce that this term we will be putting on a school production! Our concept inquiry for term 3 is "Exploration" so we have decided to create our own production looking at Reporoa and its past. The production will move through time in Reporoa looking at how different groups have explored the land and settled here.
Congratulations to our two main characters Abby Leslie and Able Cameron. Their understudies will be Kyla Millar and Liam Guyton. Auditions for these parts were held on Tuesday.
Save the date! Friday 18th September
Kahui Ako Student Reps:
On Thursday last week we held a student representative day for student leaders across all schools in our Kahui Ako. The day started with some team building activities to get the students familiar with each other. We then had some leadership development followed by beginning the planning stages of our 'Children's Collaborative Conference' which is to be held on the 13th November this year. Here are some pictures from the day.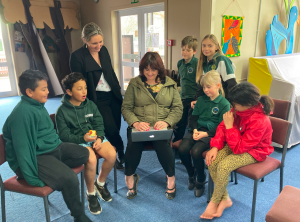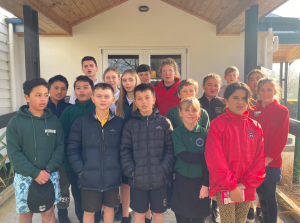 Stars of the week:
Ka Rawe te mahi (awesome work) to Room 2 students for showing a great example of tuakana teina and reading to their younger buddies in rooms 5 and 6!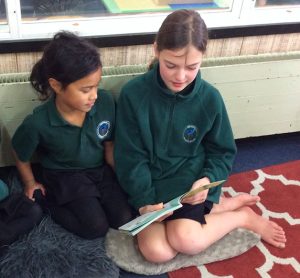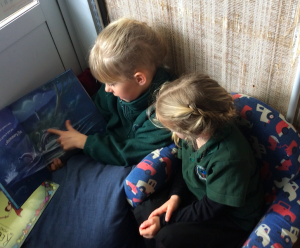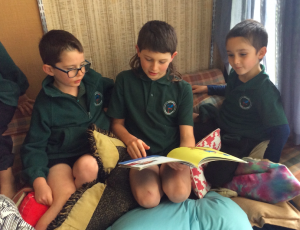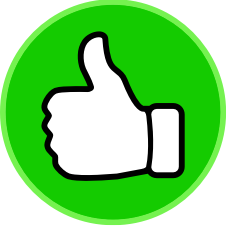 Tha

nk You!
A very big thank you to the Rotorua Energy Trust for giving us $15 000 towards a school van. Watch this space!
Sports:
We  have our 4 teams competing today – have a great day everyone.
ROTORUA MINI MARATHON
Wahoo the Rotorua Mini Marathon event will be going ahead this year on Friday 25th September 2020. Entries will have to be entered by Friday 28th August 2020.
We will inform the children during assembly at the beginning of August or see Maureen for information at the office if you want your child to take part.
TOD – Parents will need to transport their own children.
Jazmine and Jolene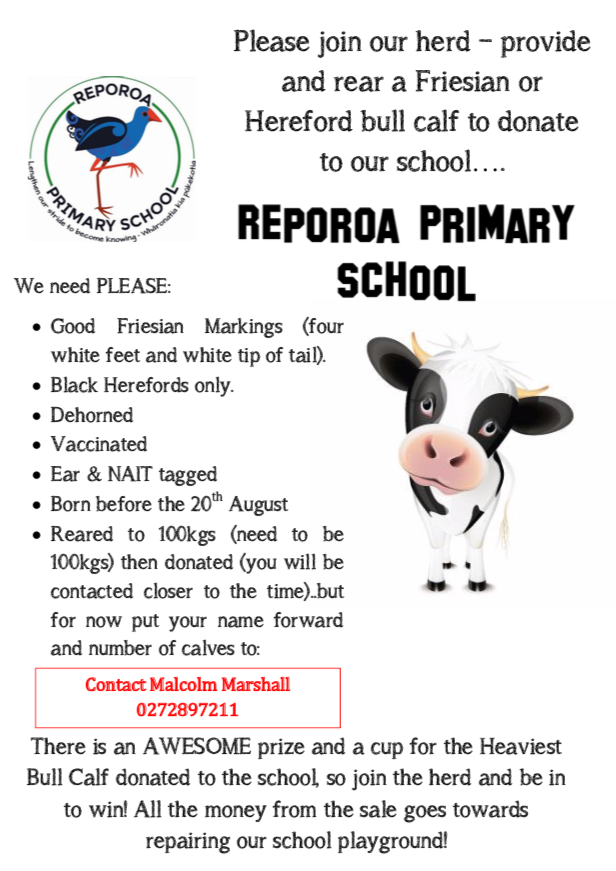 Calendar:
| | |
| --- | --- |
| Thurs 6th July | Whanau Group meeting 7pm in the staffroom – everyone welcome |
| Fri 7th Aug | Teacher Only Day and Student Learning Celebrations |
| Wed 12th Aug | Science Roadshow |
| Wed 12th Aug | ALL photo orders back to school – thanks |
| Fri 14th Aug | Sports awards for parents to attend at assembly 2:15pm |
| Wed 2nd Sept | Speeches |
| Wed 9th Sept | Reporoa Valley Cluster Speeches |
| Wed 16th Sept | Reporoa Valley Cluster Winter Sports pp 17th Sept |
| Fri 18th Sept | PRODUCTION |
| Thurs 24th Sept | Last day Term 3 – 3pm finish |
| Fri 25th Sept | TOD |
| Mon 12th October | Term 4 starts 9:00am |
| | |
Other Notices:
SCHOOL LUNCHES: 
It was great to have our school lunches up and running again last Friday. There will no no lunches this week because of TOD they will resume Friday 14th August.
SCHOOL UNIFORMS
Please remember to name your school uniforms then they can be returned to their owners – thank you.
School Account Details:
Account payments can be made directly to our school ASB account using online banking.  The account number is: 123155 0134517 00
Remember if you get a new cell phone number  to notify the school so we have up to date records, also the office needs your up to date email address so the newsletter can be emailed out – thanks.
Absences:
Reminder – if your child is absent either text, phone and leave a message, or fill in an on-line absent form. We also are required to fill in the reason they are away, so remember to include this in your message – thanks.
Car Parks:
Please use the car parks provided at the front or back of the school. No vehicles are permitted on the school grounds except for staff or service vehicles.
Bus Changes:
ALL changes to bus arrangements MUST be made through the office please. We will not make changes based on children's requests. REMINDER ALSO when events finish to tell us so we can update our bus rolls.
Thanks
Nãku i runga i aku mihi ki a koe – Yours with thanks
Richelle McDonald
and our team –Cherie, Jazz, Debs, Susannah, Rachel, Julie, Tina, Maureen, Heather,  Karla & Linda.
Contact Details:
Massey Road
Box 2, Reporoa, 3060
Phone 07 3338350
Cell 027 660 2281
Email: office@rep.school.nz
Principal: Richelle McDonald, principal@rep.school.nz


Print or Save this Post