Nga mihi nui ki a koutou katoa – warm greetings to everyone
Athletics:
We had a great athletics day at school two weeks ago. Here are the results from the day. The first and second place getters represented Reporoa in the RVC athletics at the college. Congratulation to the team. Those results will be out shortly.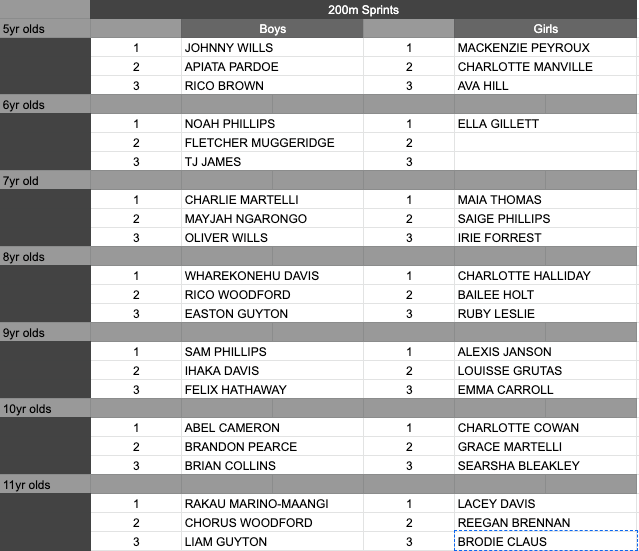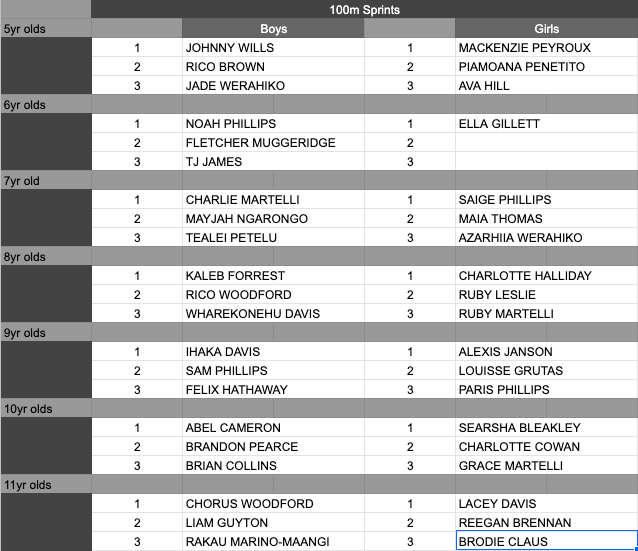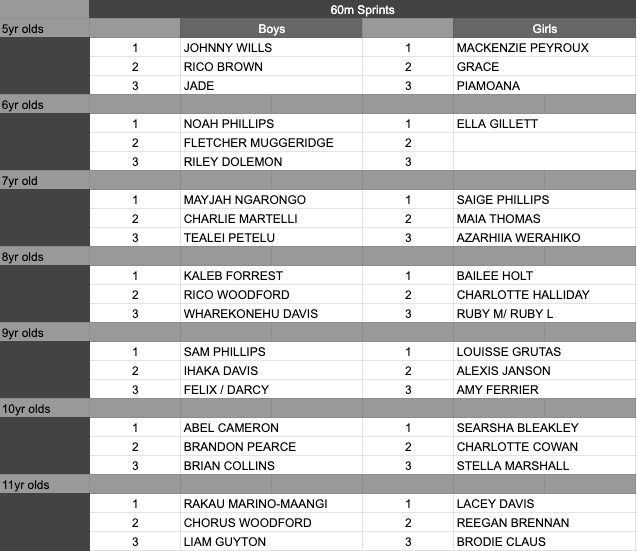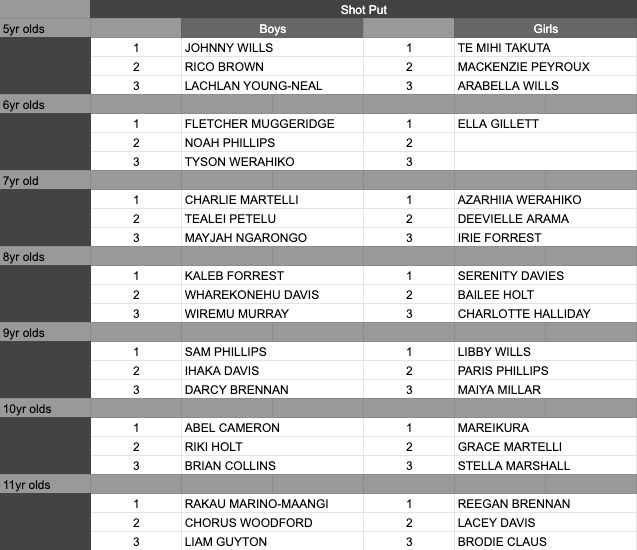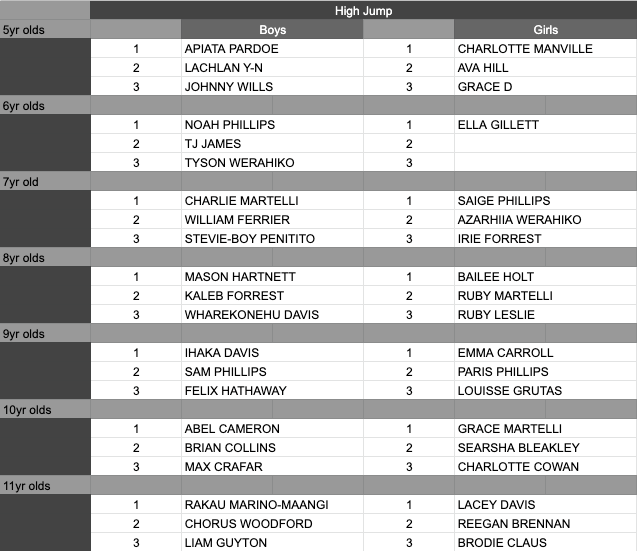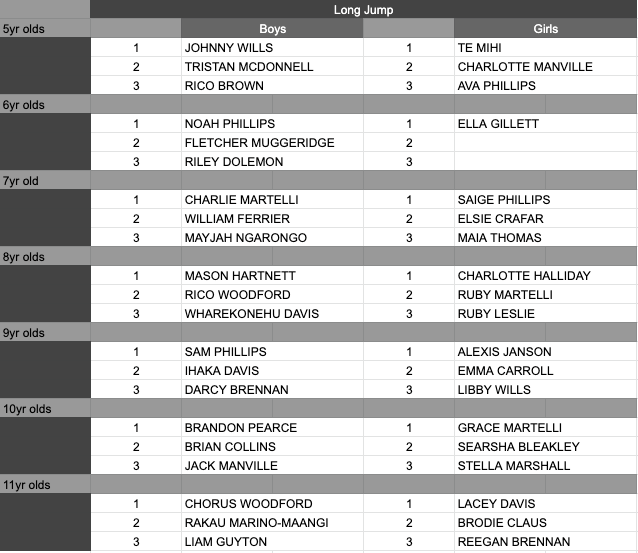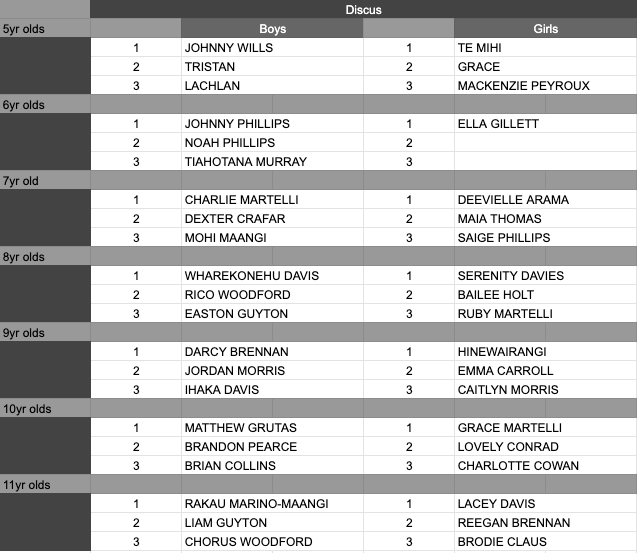 Arrival and Leaving times:
Staff are concerned that some children are arriving before 8am in the morning. Please be aware that staff may not be present, or may be in a meeting. We cannot take care of students before 8am and they are unsupervised. Where possible, please ensure children are coming to school after 8am. Ideally children should be at school before 8:45 to get settled before the bell. A number are regularly late and miss out on the beginning of the day routine which is extremely important for them in order to have a settled day of learning.
At times parents pick up children before the end of school. Please note that this can also disrupt children's learning and needs to be kept to a minimum for important cases only (e.g doctors appointment). If you do need to sign your child out, please use the bus roll (on clipboards held by office staff/principal/DP), not the tablet in the foyer.
Also please remember if your child is sick, they need to stay at home.
Production Video:
It seems like light years ago that we held our amazing production on the history of Reporoa! If you would like a copy of the video please send a named USB drive to the office. It needs to be at least 3GB with nothing else on it. Please note the video is recorded from one spot from the beginning to end with no edits. It is not a professional recording.
Healthy Active Learning:
This survey is about your child/children aged 5 to 13 years. The topics covered in this survey include your child/children's experiences with physical activity and health and PE at school, as well as opportunities they have to be active in the community.
Completing this survey and pressing submit will be interpreted as you consenting to take part in this survey. If you do not wish to take part in this survey, or not give consent for the research team to analyze your results, please exit the questionnaire at any time prior to submitting the survey and we will discard your answers.
This survey should take approximately 10 minutes to complete
Your answers in this survey will be anonymous. It is important you answer questions as accurately as you can. Any data published from this survey will not identify you, your child or their school.
Thank you for taking part in this survey. If you would like to be entered into a prize draw for a $100 supermarket voucher, please enter your name and contact information in the box at the end of the survey.
Koru Garden:
We need helpers for a working bee on Friday morning 10-12.30 ish for general weeding and tidying etc. Your children are welcome to join you for some of that time. Perrin & Ag are sending 4 people to erect our garden shed from 1.30pm onwards. Helpers feel free to bring a picnic lunch to share afterwards. Please contact Paula Crafar/Susannah Engel.
Water and Milk only:
A reminder that we are a water and milk school only. If children are sent with fizzy/sugary drinks, we will hold them at the office for pick up by parents at the end of the day. It is difficult for children to manage their behaviour and concentrate after drinking these.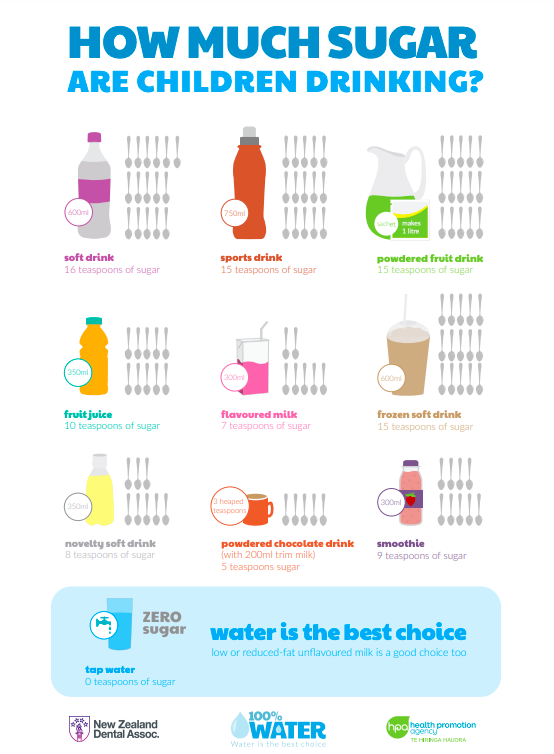 Employment:
In 2021 we will be engaging with 'Plant to Plate' as part of our healthy free food in schools programme. Each day between 11am and 1:30pm we will require two people to work with the children on the Plant to Plate lessons. One position requires someone who is passionate about gardening and working with children. The other needs to be passionate about cooking and working with children. Contact the office if this sounds like something you would enjoy. Both positions are paid employment through 'Plant to Plate'.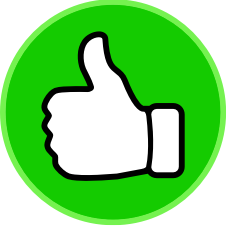 Stars of the week:
Ka Rawe te mahi (awesome work) to 5 year old Riley. He wrote an awesome story and was able to keep all of his letters on the line which was his learning intention of the day. Great job Riley!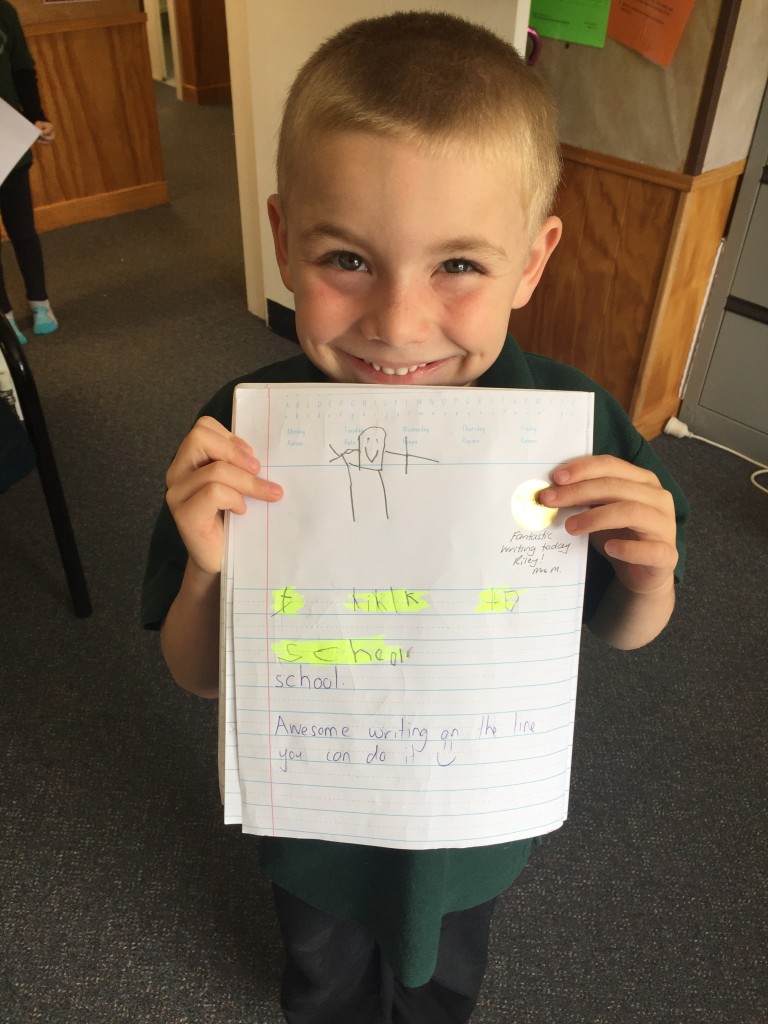 Crazy Hair and Clothes Day!
Grace, Stella, Reegan, and Charlotte are organising a Crazy Hair and Clothes Day to raise money for cancer. Get on board and support our senior girls doing something to give to a worthy cause.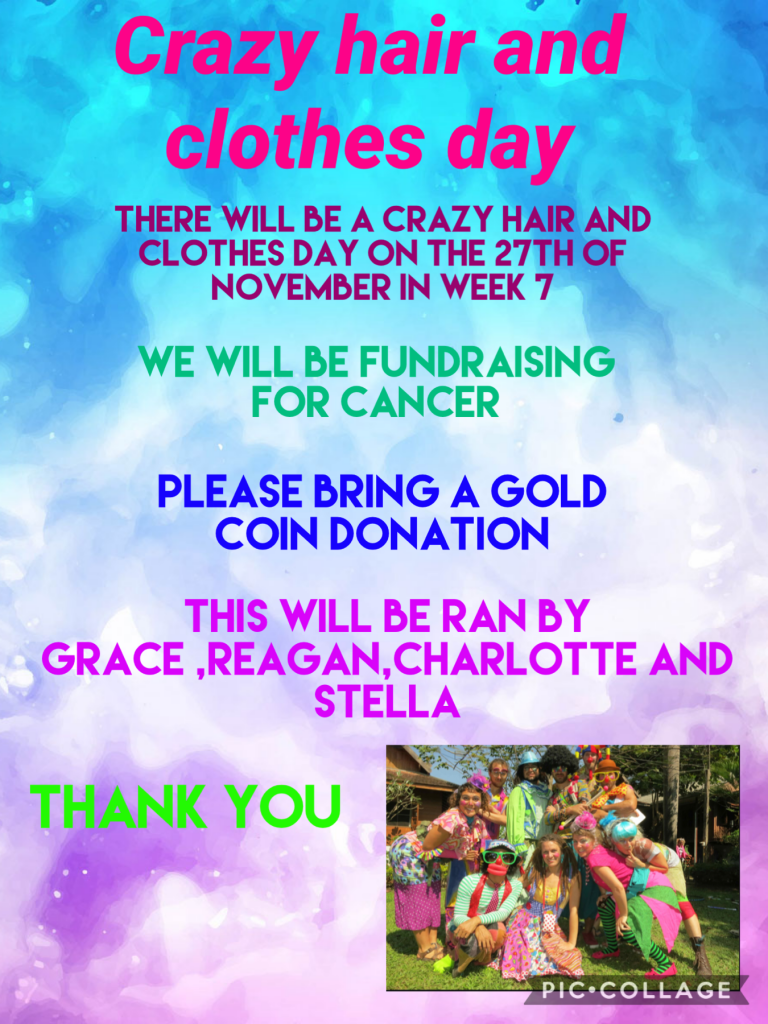 Fundraiser – Vermicast…
$10 per bag. Please pay at the office before collecting your bag. Excellent for your spring gardens!
Thank you to My Noke who have come to our aide and donated the bags for fundraising as well as replacing the soil that was taken from our garden recently.
Sports:
The triathlon date has been changed to the 9th December. More information will come out shortly. A reminder that the CBOP Athletics was cancelled last year.
Please return all basketball and athletics sports uniforms ASAP.
Sun Hats: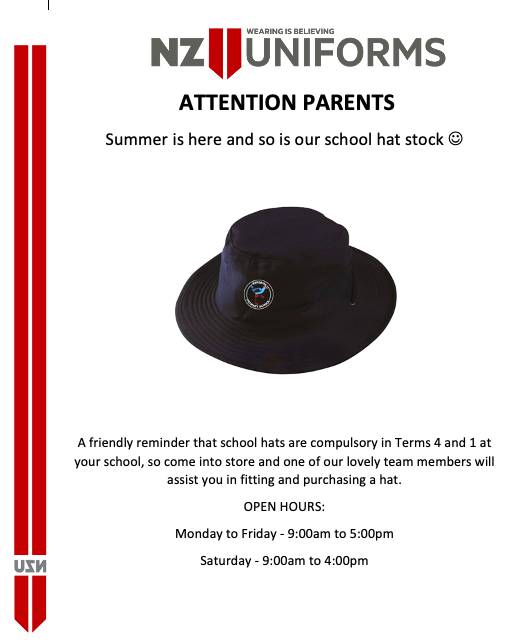 Need help with a high Energy Bill?
For every new business or farm that signs an Energy Management Contract with Independent Energy they will donate $100 back to Reporoa Primary School!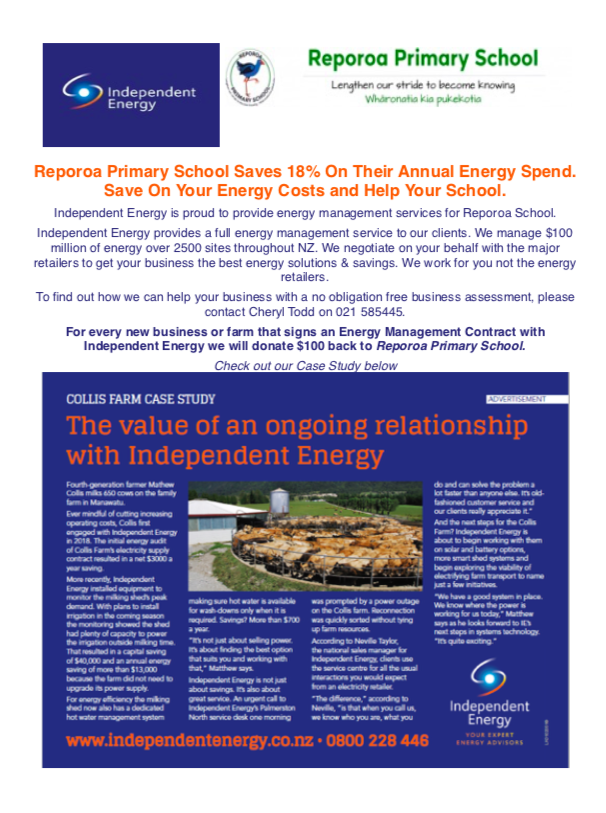 Calendar:
| | |
| --- | --- |
| Fri 27th Nov | Crazy Dress Up Day – Gold coin donation |
| Tues 1st Dec | CBOP Athletics |
| Fri 4th Dec | Sports Assembly / REPS awards |
| Tues 8th Dec | Y6 Graduation 6pm to 7pm – College Hall |
| Wed 9th Dec | BOT meeting 7pm |
| Thurs 9th Dec | Triathlon |
| Fri 11th Dec | Final Assembly 2pm |
| Tues 15th Dec | Last Day for 2020 – 3pm finish |
| Thurs 4th Feb | School starts for 2021 |
Other Notices:
SCHOOL UNIFORMS
Please remember to name your school uniforms then they can be returned to their owners – thank you.
LOST PROPERTY
Reminder to name your child's uniform, if it is named and found it can be returned – thanks.
School Account Details:
Account payments can be made directly to our school ASB account using online banking. The account number is: 123155 0134517 00
Remember if you get a new cell phone number to notify the school so we have up to date records, also the office needs your up to date email address so the newsletter can be emailed out – thanks.
Absences:
Reminder – if your child is absent either text, phone and leave a message, or fill in an on-line absent form. We also are required to fill in the reason they are away, so remember to include this in your message – thanks.
Car Parks:
Please use the car parks provided at the front or back of the school. No vehicles are permitted on the school grounds except for staff or service vehicles.
Bus Changes:
ALL changes to bus arrangements MUST be made through the office please. We will not make changes based on children's requests. REMINDER ALSO when events finish to tell us so we can update our bus rolls.
Thanks
Nãku i runga i aku mihi ki a koe – Yours with thanks
Richelle McDonald
and our team –Cherie, Jazz, Debs, Susannah, Rachel, Julie, Tina, Maureen, Heather, Karla & Linda.
Contact Details:
Massey Road
Box 2, Reporoa, 3060
Phone 07 3338350
Cell 027 660 2281
Email: office@rep.school.nz
Principal: Richelle McDonald, principal@rep.school.nz


Print or Save this Post