Nga mihi nui ki a koutou katoa – warm greetings to everyone
Term Two:
A very big welcome to term two!
This term we have lots of exciting things planned for our learning. Our Inquiry is "Backyard Safari". We will be doing lots of investigating in nature and using the koru garden.
This term we also have our FUN RUN (cross country) on the 2nd June. Children will start training for that shortly. We use this as a fundraiser opportunity which will begin next week. Children gain sponsorship for running and get prizes. This year we also have a colour run at the end of the finishing chute which I am sure the children will enjoy!
Our Cultural Festival at the college is likely to be at the end of the term. Dates will be finalised shortly.
Camps:
A very big thank you to all of the parents who came on the year 5&6 camp to Papamoa in the last week of last term. The students and parents had an amazing time. Teachers were extremely impressed with the behaviour and the can do attitude of the students.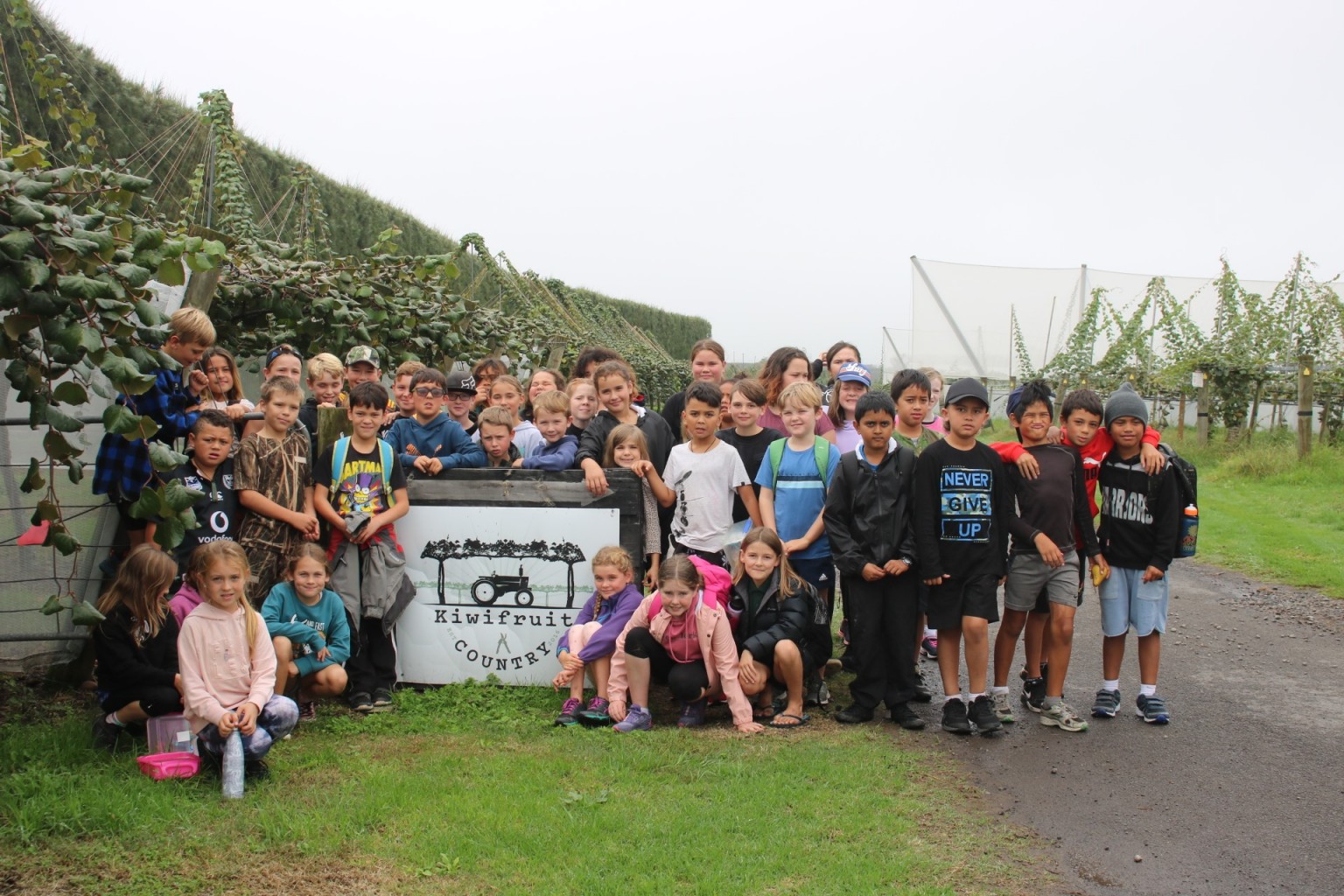 Board of Trustees:
At the end of term 1 Kate Bowron and I attended the NZSTA conference. The theme of the conference was 'Managing Change'. We learnt a lot about governance and management and also well-being! Kate has been an amazing board chairperson and has been working very hard for our school.
Change is at the heart of learning. Learning changes what we know, it changes how much we know, it changes how well we recognise what we don't know, and it changes what we do with what we know.
When our schools have our students' learning at their heart, we are setting out to create positive change in those children's and young people's lives. When you look past the words of our school mission and vision statements, they are all about this core truth: education – schooling– is about leading change.
The nature of change is that it can be confronting. It can be uncomfortable. It can require us to leave the safety of what we think we know, and what we already do. Things can always get better, or they can get worse – and we are not here to watch things get worse.
So it's important that we understand what change is, how to lead it and how to make it work. As the school's governing body, our role is all about identifying the changes we want to make in our students' lives and overseeing that process to make sure that we achieve the change we've identified.
Leading change can be really hard work. It can take vast reserves of vision, energy, resilience and patience. Or, sometimes it just takes a gentle nudge to set things rolling or to get them back on course.
So this was the focus for the conference in 2021 – leading change in your school, to get to that place where our children and young people are creating positive change in their lives, led by a principal and staff who are successfully striving to do the best work they can do, led by a board that is successfully working with its school community to imagine, oversee and celebrate the successes you achieve together and weave back in the threads that may have come loose along the way.
Just because change can be hard doesn't mean it needs to be harsh. Change always works better when we approach it with compassion –aroha – for the people and the places we find ourselves in.
Leading change is about weaving the dreams we dream together. We weave our children's dreams and their parents dreams for them into the fabric of their tomorrow. Like a weaver, we must be firm of hand, clear of vision and have aroha for the material we work with.
Conference blurb from Lorraine Kerr, NZSTA president
Assembly:
The year 6 leaders will be running assembly this term. They invite classes that went on camps to share their experiences with us. All are welcome to attend at 2pm in the hall.
VESTS:
Our bus vests have finally arrived! They can be purchased for $12 from the office. They MUST be named and worn every time your child gets on the bus. This is an important health and safety initiative as the bus drivers struggle to see our children in their uniforms during the winter months. We will give two weeks grace for you to get your vest organised, but please be quick as the fog has certainly settled in now!
PLAY:
Yesterday the staff had some professional learning around PLAY. We came up with this statement which we believe encompasses what play is at Reporoa Primary School.
Students who play at Reporoa School are independent, social, creative, and responsible risk takers.
We love the way our students play with the large loose parts play equipment and are hoping to get some more items out there for them in the future. If you have any guttering, large bread or milk trays, or big containers/drums please donate them to us!
North Fuel:
North Fuel supply Bulk on farm fuel and lubricants for Farmers and Contractors throughout the Primary Sector in New Zealand. One way they give back to the community is via Schools and fundraising events. They also have a large BBQ Trailer for which they bring along for Schools to use on their event days. For every 100 Litres of fuel used by a contractor or farmer in our area they will donate 50 cents to Reporoa Primary School. Once we've reached $1,000.00 against our School, they let us know at which point we choose what package suits us best. We could choose between sports, IT and Stationary Packages.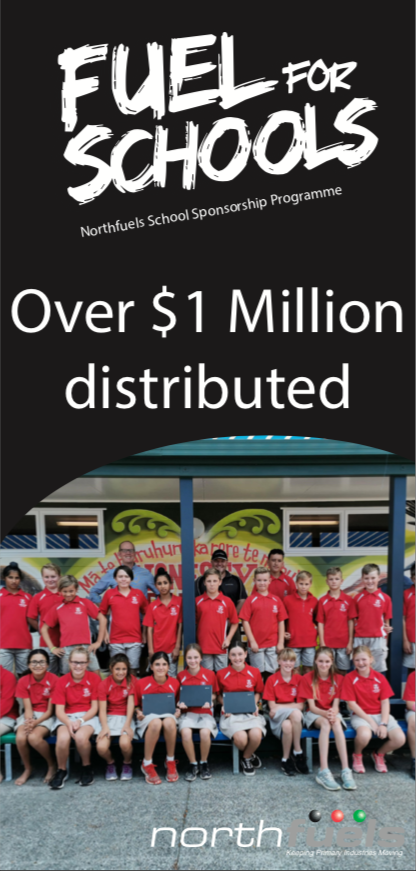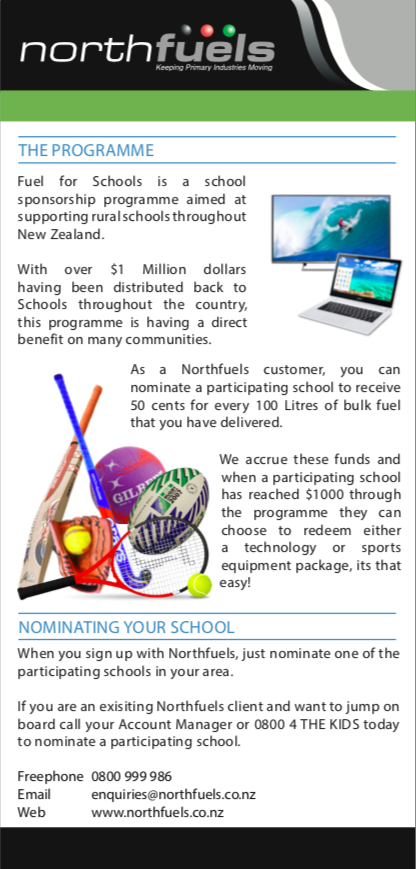 Sports:
We need all sports t-shirts returned to school from our recent sporting events.
HERE'S WHATS COMING UP IN TERM TWO 2021 
CBOP MINI MARATHON YEARS 1-6  FRIDAY 7TH MAY 2021 (ROTORUA) TERM 2
We wish all the children good for the day.
CBOP RIP GRIP & WHIP MOUNTAIN BIKE RIDE YRS 4-6- TUESDAY 11TH MAY 2021 (REDWOODS ROTORUA) TERM 2 
Have a great day everyone.
FUN RUN Wednesday 2nd June
Sponsorship forms will come home shortly. The Fun Run event will be at the Rugby club on this day. We will need 10-15 marshalls for this day to go ahead. If you are able to help put your name down at the office – thanks
RIPPA RUGBY 9th June
Teams will be selected over the next couple of weeks. We will need some volunteers to coach Years 3 & 4 and 5 & 6.
Calendar:
| | |
| --- | --- |
| | |
| | |
| Fri 7th May | CBOP Mini Marathon |
| Tues 11th May | CBOP Rip Grip and Whip Y4-6 |
| Mon 19th May | Flouride Day – Dental Health Educators |
| Thurs 13th May | Whanau Meeting 7pm in the staffroom – All welcome |
| 7-11th June | Hillary Outdoors |
| 9th June | Rippa Rugby |
| 29th June | BOP Cross Country |
| 2nd July | Reports Home |
| 7-9 July | Life Ed Caravan |
| Fri 9th  July | End of Term 2 3:00pm finish |
| Mon 26th July | Start of Term 3 |
Other Notices:
School Account Details:
Account payments can be made directly to our school ASB account using online banking.  The account number is: 123155 0134517 00
Details: 
Remember if you change address, get a new cell phone number or email address you need to notify the school so we have up to date records. The office needs your up to date email address so the newsletter can be emailed out – thanks.
LUNCHES: 
We are part of the governments healthy lunches programme. Children are provided lunch everyday. If they have any allergies, please let the office know so that allowances can be made. Children still need to bring a drink bottle (water only please) and morning tea every day.
Absences:
Reminder – if your child is absent either text, phone and leave a message, or fill in an on-line absent form. We also are required to fill in the reason they are away, so remember to include this in your message – thanks.
Car Parks:
Please use the car parks provided at the front or back of the school. No vehicles are permitted on the school grounds except for staff or service vehicles.
Nãku i runga i aku mihi ki a koe – Yours with thanks
Richelle McDonald
and our team –Cherie, Jazzmine, Debs, Susannah, Steven, Julie, Maureen, Heather, Colleen, Tina, Karla & Linda.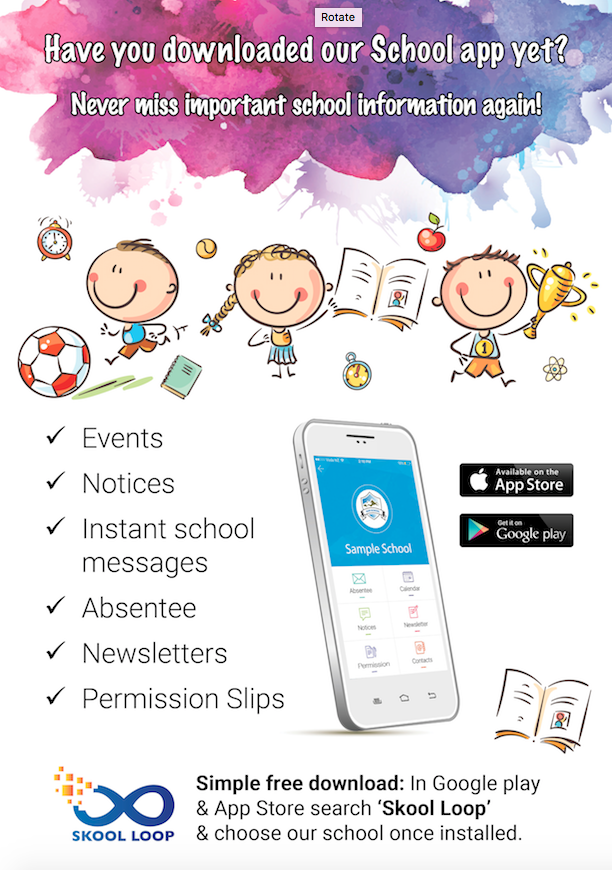 Print or Save this Post