Nga mihi nui ki a koutou katoa – warm greetings to everyone
Kia ora, Nameste, Talofa, Konnichiwa, Guten Tag , Gidday, Vannakkam, ni Hao, Kia orana, Hola, Salam, Sa wat dee kha, Dia Dhuit, Goeie Dag, Bonjour, Hello, (please let us know the greeting in your language if it is not here)
Korero from the Principal:
As we settle into term two, it's important to remind ourselves of the value of regular attendance at primary school in New Zealand. Every day of school is a learning opportunity, and missing even a few days can have a significant impact on a student's academic progress.
In New Zealand, schools are required by law to ensure that students attend school regularly. This is because research has consistently shown that there is a strong correlation between good attendance and academic achievement. Regular attendance helps students to stay on track with their learning and build a strong foundation for future academic success. Even removing a child for a different class, sports practice or arriving to school late can have negative consequences for learning.
When students miss school, they not only miss out on the instruction and activities of that day, but they also miss out on the opportunity to interact with their classmates and build important social skills. Students who are absent from school for extended periods of time may also find it difficult to catch up with the rest of the class, which can lead to feelings of frustration and discouragement.
As parents and caregivers, it's our responsibility to ensure that our children attend school regularly. This means making sure they get enough sleep, eat a healthy breakfast, and are dressed appropriately for the weather. We should also encourage our children to take an active interest in their learning and to communicate with their teachers if they are struggling with any aspects of their schoolwork.
Of course, there will be times when our children are genuinely unable to attend school, such as when they are unwell. In these cases, it's important to communicate with the school and let them know why your child is absent. This helps the school to monitor attendance patterns and provide appropriate support where needed.
At the end of the day, the importance of regular attendance at primary school cannot be overstated. By working together as parents, caregivers, teachers, and students, we can ensure that every child has the best possible chance of achieving their full potential and enjoying a successful future.
Te Reo Tuatahi:
This year we have been improving our Te Reo through a programme called Te Reo Tuatahi. The staff learn together and then use the resource to assist in the classroom. Last term the foci was Pepeha and this term it is Matariki. We are excited to offer special home learning modules for whanau as well! We welcome all whānau to join with our kura on our TE REO TUATAHI journey as we launch into Matariki together! Please note that whānau will need the LINK as well as the PASSWORD to access the whānau lessons as the page is not available on our website menu in order to protect the content and intellectual property. 
WEBSITE PAGE LINK: https://tepunareomaori.co.nz/whanau-lessons/
PASSWORD TO ACCESS THE PAGE: t3r30m40r!
Much love from our TE REO TUATAHI team!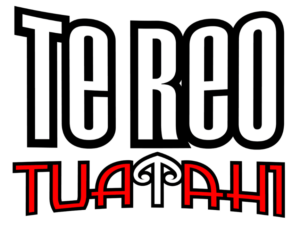 Book Fair:
This term we have book fair week in Week 5. The theme for this year is 'Bookaneer'. Friday the 26th is Book Character Day so get your costumes ready for your favourite book character or come dressed as a pirate‍☠️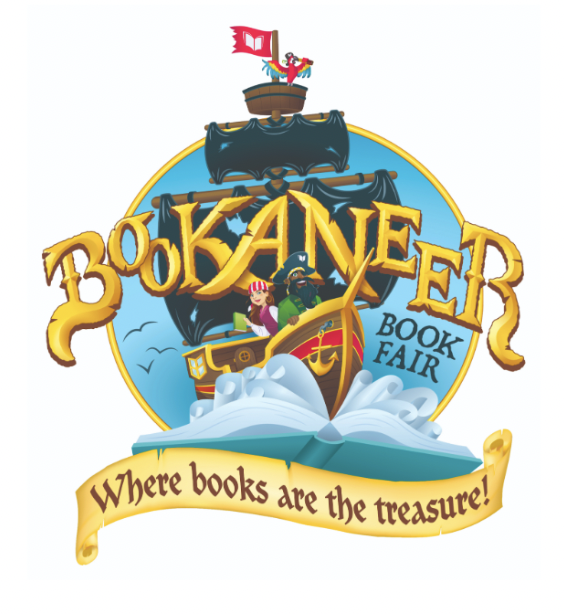 Teacher Only Day:

 
We had an amazing day with our Kahui Ako schools at Ohaki Marae on the 24th April. It was very well attended with 6 out of the 8 schools there and over 60 teachers and support staff. We started the day with a powhiri followed by a workshop about Ngati Tahu Ngati Whaoa run by Felicity Nepia. Following this, we had some learning with Evaluation Associates around Formative Assessment. Finally, we began unpacking Te Mataiaho – The NZ Curriculum Refresh. It was great to be able to collaborate and connect with staff from Reporoa College, Broadlands, Lake Rerewhakaaitu, Galatea and Waikete Valley.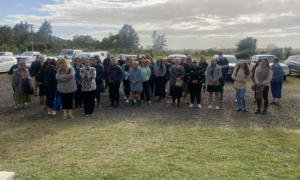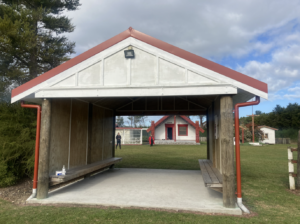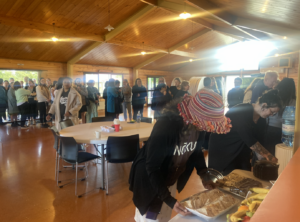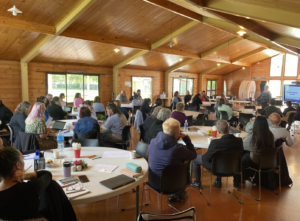 Mothers' Day:

 
What a great afternoon we have had pampering our mothers and giving them some special time at school. Thank you Mum! Mrs McDonald and Mr Webby's mums' also came along!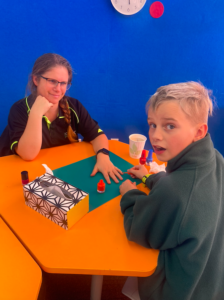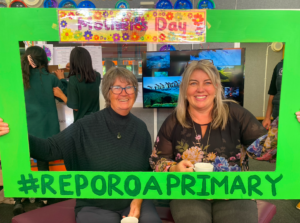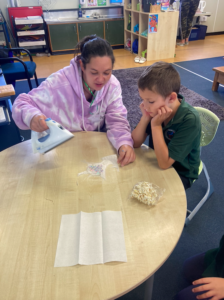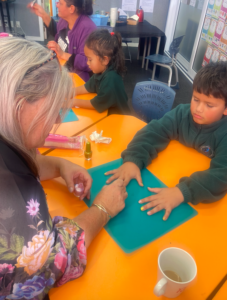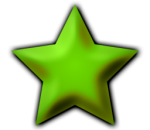 Stars of the week:

 
Ka rawe te mahi to Nikki Church, our Art Specialist for term 2!
Room 1 had a special guest in this week to teach us the tikanga around harakeke and how to make a simple but beautiful putiputi. Our tamariki really enjoyed weaving the harakeke, especially because their first one is being gifted to their mums for mothers day. Thankyou Nikki!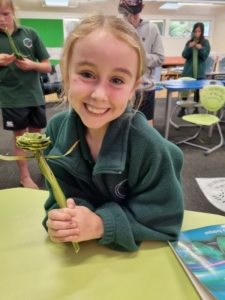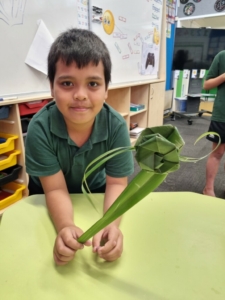 Pink Shirt Day:
We are joining the movement on Pink Shirt Day (Friday 19 May 2023), and encouraging our staff and students to Kōrero Mai, Kōrero Atu, Mauri Tū, Mauri Ora – Speak up, Stand Together, Stop Bullying! Bullying in Aotearoa is a real problem. We have the third-highest rate of school bullying out of 36 OECD countries and one in five workers feels discriminated against or bullied at work. Those bullied are far more likely to experience mental health issues. Pink Shirt Day works to reduce bullying by celebrating diversity in all its forms and supporting schools, workplaces and communities to be safe, supportive, welcoming and inclusive for everyone. To celebrate this important kaupapa we'll be wearing Pink! You can learn more about Pink Shirt Day here: www.pinkshirtday.org.nz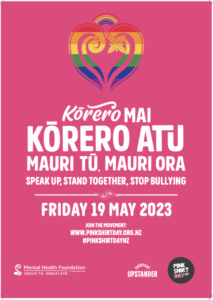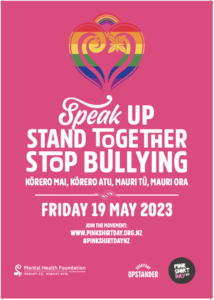 Message from the Board:
A reminder that if you have not yet followed the 100th Centenary page, make sure you look it up on our facebook page.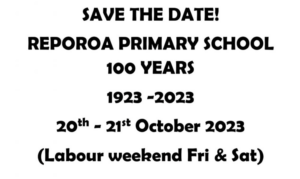 Sports:
Well done to our Mini Marathon runners on Friday for finishing up the last 2km of their marathon run in Rotorua.
Well done to those tamariki who played rugby/rippa at the Fell Cup on Tuesday. The weather was on and off but you all played your hearts out and showed great sportsmanship skills. Ka rawe!
Please note whanau, sports notices will be posted in our community feed on Hero. You will need to download the app and sign up using your email address you have given to Mrs J in the office. See instructions below.
Upcoming events
Thursday 11th May – Golf in schools
Tuesday 16th May – League 9's
Wednesday 24th May – Cross Country
Wednesday 31st May – Cluster Cross Country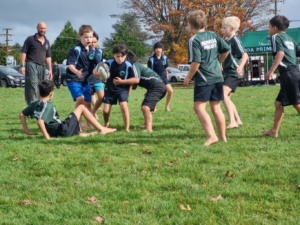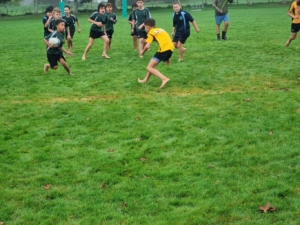 Whaea Tanissha – Sports Coordinator
Calendar:
| | |
| --- | --- |
| Wed 10 – 12th May | Food for Thought Y5/6 |
| Wed 10th May | Mothers Day Afternoon |
| Mon 15th May | Assembly R2 |
| Tues 16th May | Rugby League 9's Tournament |
| Wed 17th May | Bake Sale |
| Friday 19th May | Pink Shirt Day – Gold coin Donation |
| Mon 22nd May | Assembly R3 |
| Wed 24th May | Reporoa Fun Run / Cross Country |
| Mon 22nd – Fri 26th May | BOOK FAIR – Book character Day Friday 26th May |
| Mon 29th May | Assembly R5 |
| Mon 29th May | Fluoride Dental Visit |
| Wed 31st May | Reporoa Valley Cluster Cross Country |
| Mon 5th – 9th June | Hillary Outdoors Leadership Camp |
| Mon 12th June | Assembly R6 |
| Tues 13th June | BOT Meeting |
| Mon 19th June | Photo Day |
| Mon 19th June | Assembly R1 |
| Fri 23rd June | Grandparents Day |
| Fri 23rd June | Reports Published |
| Mon 26th June | Assembly R2 |
| Wed 28th June | Student Led Conferences |
| Thurs 29th June | Whare Fun Day |
| Fri 30th June | John Parsons – details to come |
| Fri 30th June | Term 2 ends – 3pm |
| Mon 17th July | Term 3 starts 9:00am |
Have you got our app downloaded for all current communications?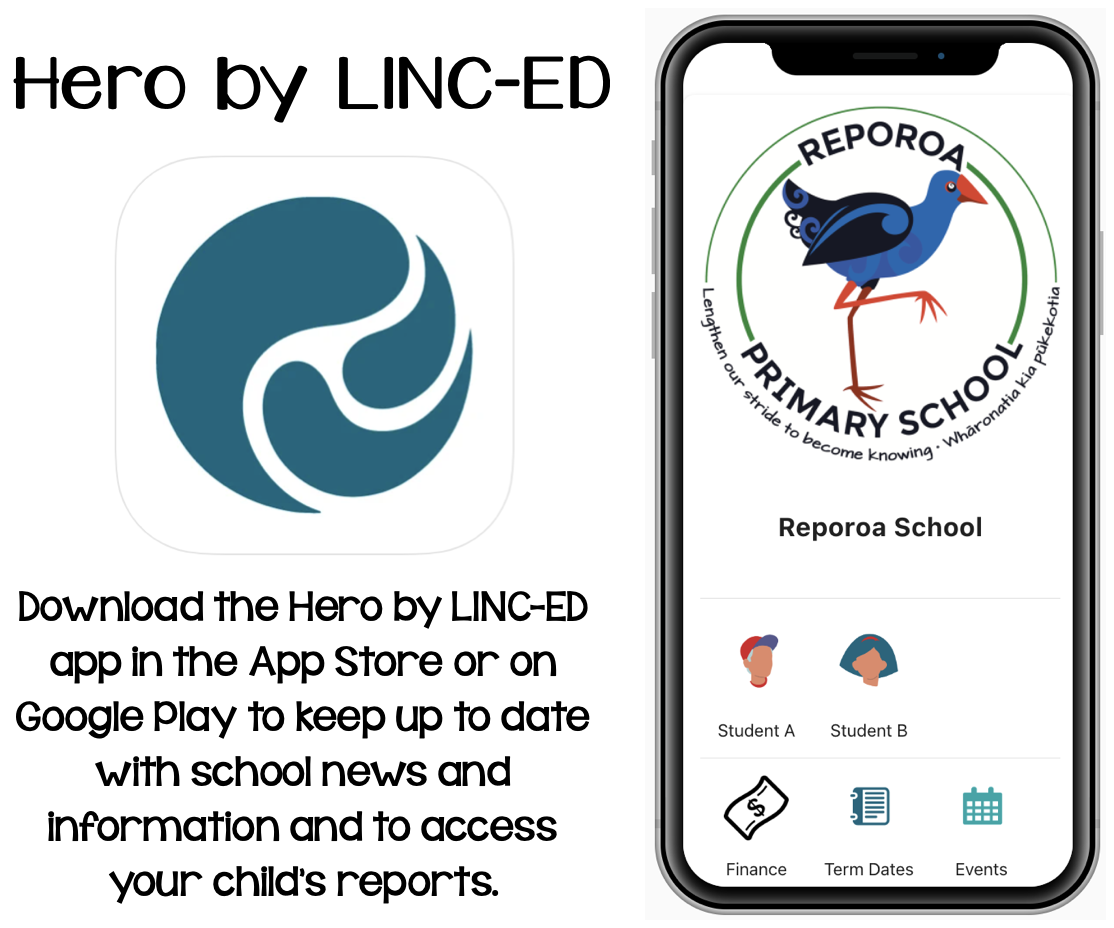 Other Notices:
School Account Details:
Account payments can be made directly to our school ASB account using online banking.  The account number is: 123155 0134517 00
Details: 
Remember if you change address, get a new cell phone number or email address  to notify the school so we have up to date records. The office needs your up to date email address so the newsletter can be emailed out – thanks.
LUNCHES: 
We are part of the governments healthy lunch programme. Children are provided lunch everyday. If they have any allergies, please let the office know so that allowances can be made. Children still need to bring a drink bottle (water only please) and morning tea every day.
Absences:
Reminder – if your child is absent either text, phone and leave a message, or fill in an on-line absent form. We also are required to fill in the reason they are away, so remember to include this in your message – thanks.
Car Parks:
Please use the car parks provided at the front or back of the school. No vehicles are permitted on the school grounds except for staff or service vehicles.
Nãku i runga i aku mihi ki a koe – Yours with thanks
Richelle McDonald
and our team – Nikkole, Gemma, Tanissha, Steven, Pip, Jenni, Rebecca, Julie, Maureen, Heather, Becky, Bridget, Kate and Linda.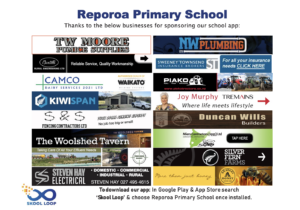 Print or Save this Post