Nga mihi nui ki a koutou katoa – warm greetings to everyone
Event Communication:

 
All cancellations will be communicated vis facebook and our school app. If you have had trouble downloading the app, please try again using this update: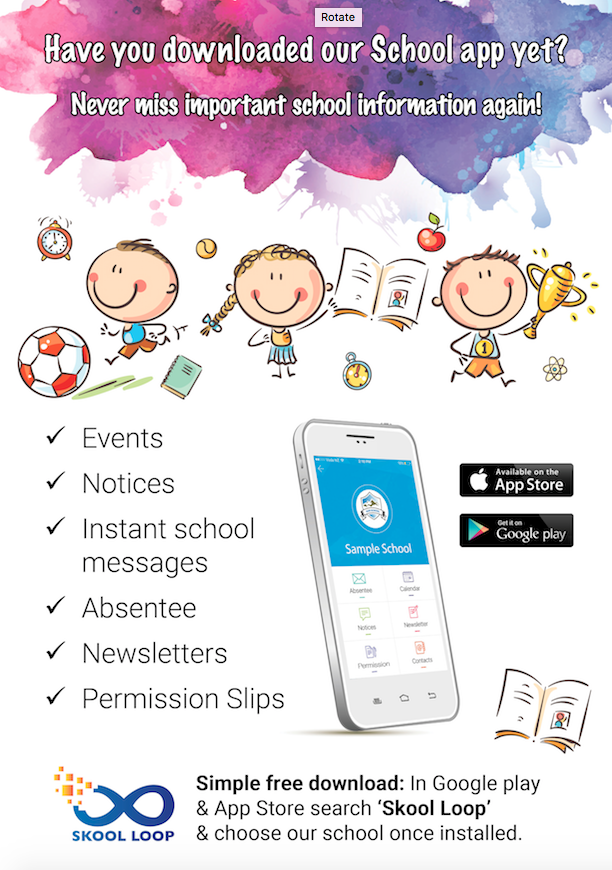 Positive (REPS):
This term our REPS focus is positive. Please make sure you have conversations at home too about what being positive looks like, sounds like, and feels like. Here are 7 tips to stay positive in life…
Start the day with positive affirmation. How you start the morning sets the tone for the rest of the day.
Focus on the good things, however small. When you encounter such a challenge, focus on the benefits, no matter how slight or unimportant they seem.
Find humor in bad situations. Remind yourself that this situation will probably make for a good story later and try to crack a joke about it.
Turn failures into lessons. Instead of focusing on how you failed, think about what you're going to do next time—turn your failure into a lesson.
Transform negative self-talk into positive self-talk. When you catch yourself being negative, stop and replace those negative messages with positive ones.
Focus on the present. Focus on this one, individual moment. In most situations, you'll find it's not as bad as you imagine it to be.
Find positive friends, mentors and co-workers. When you surround yourself with positive people, you'll hear positive outlooks, positive stories and positive affirmations.
Reminder -REPOROA PRIMARY SCHOOL ANNUAL PET & FAMILY FUN DAY 2018:
SUNDAY 14th OCTOBER 2018 9am – 1:00pm
For those children who need help finding a lamb to rear we have made arrangements with Landcorp's Sheep Milking Farm.  Newborn ram lambs will be available towards the end of August.  The breed will be East Friesian X or Awassi X.  For more details or to register your interest contact Kyle Brennan  3338664. LAMBS & KIDS (GOATS) MUST BE BORN BETWEEN 25th  July & 25th September. Lamb/Kid rearing booklets are available to collect from the school office or ask your teacher if you would like one. Domestic Pets can be of any age. Dogs must be small. Postponement date is Tuesday 16th October. Group Day Friday 19th October at Lake Rerewhakaaitu School.  Any enquiries ph/txt Hine 027 307 2915, Kyle 07 333-8664 or Kylie 027 254 1488
Stars of the week:
Ka Rawe te mahi (awesome work) to Maddison for her huge effort in writing this week, and Jake who is writing and reading his friends names very clearly.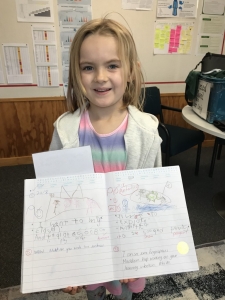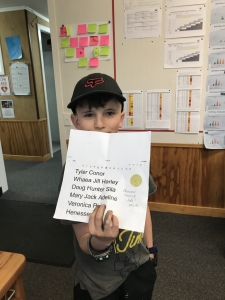 Congratulations:
A big congratulations to Max Crafar for his art work completed at Mind Plus and displayed at the Rotorua District Council.
Sports:
The Amazing Race:
Congratulations to the four teams who competed in Rotorua against other schools in the AMAZING RACE. It was a challenging, wet and fun day. Our students showed their REPS and worked hard. Results will come out next week.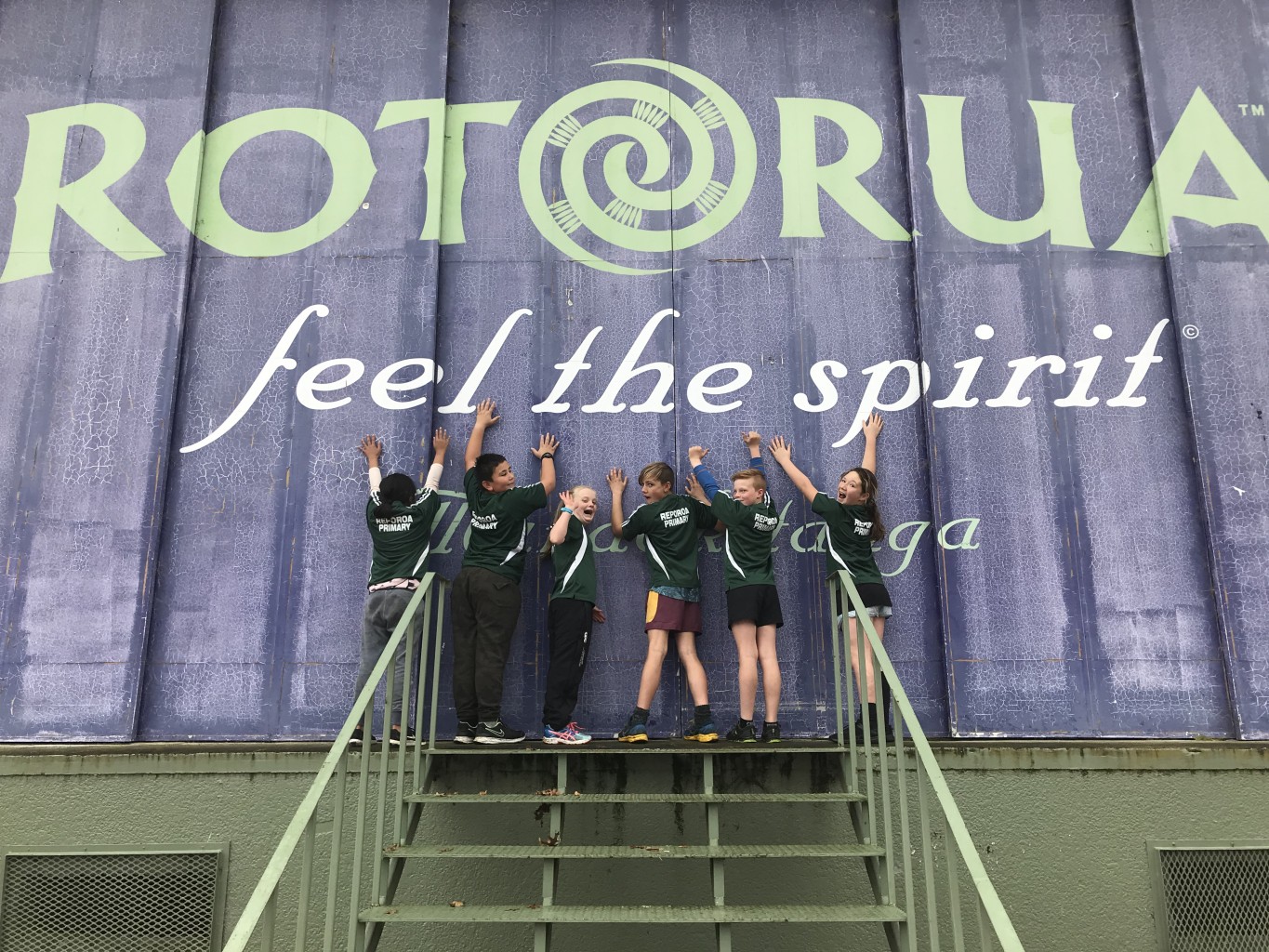 Netball:
Great news! Our Netball girls came runners up in their netball comp and won the 4 week tournament! We are so proud of our girls. Fantastic effort!
Raising money for our garden: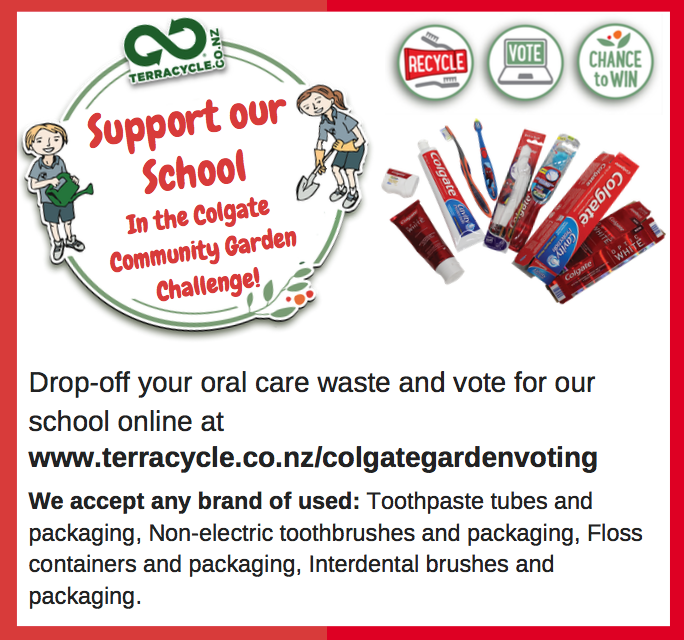 Calendar:
| | |
| --- | --- |
| | |
|  13-24th Aug |  Kids Can – Gold coin donation |
| | |
| Mon 27th Aug | Junior Team Bike Taupo |
| Tues 4th Sept | Winter Sports pp. 6th Sept |
| Wed 5th Sept | Science Roadshow |
| Wed 12th Sept | BOT Meeting 11am |
| Thurs 27th Sept | Loud Shirt Day |
| Fri 28th Sept | Teacher Only Day |
| Sun Oct 14th | Pet Day pp Tues 16th Oct |
|  Fri 19th Oct | Group Day – Lake Rerewhakaaitu School |
| Fri 28th Sept | Term 3 finishes |
| Mon 15th Oct | Term 4 begins |
Other Notices:
Kids Can:
Still going – in support of the national organistion Kids Can, we have a coin trail here at school where we are all invited to bring along a gold coin(preferably) and put it on our big K.C. in the foyer. This will run for this week also, we will hopefully send in excess of $100.00 off to this very worthwhile organisation.
This is only one of two days that we support as a school, the other being Loud Shirt Day. These two days resonate with our school, and are chosen as our positive action to contribute to supporting N.Z. children to flourish.
School Account Details:
Account payments can be made directly to our school ASB account using online banking.  The account number is: 123155 0134517 00
Remember if you get a new cell phone number  to notify the school so we have up to date records, also the office needs your up to date email address so the newsletter can be emailed out – thanks.
FRIDAY LUNCHES: 
Due to less parent help for lunches in term 3, the menu has been scaled back. More lunch options will be back in Term 4 – Thank you. Click here for the lunch order form…
http://www.rep.school.nz/lunches/
Absences:
Reminder if your child is absent either text, leave a message fill in an or on-line absent form. We also are required to fill in the reason they are away, so remember to include this in your message – thanks.
Breakfast club:
Thank you to Te Awhina Savage who has stepped up to take this huge project on, we will have breakfast club on Monday, Tuesday and Friday mornings.
School Photos:
Photo envelopes have been sent home. These can be paid online or by returning the envelope to school with money enclosed. ALL ENVELOPES NEED TO BE RETURNED BY TOMORROW – Thanks
GO BUS – IMPORTANT SAFETY NOTICE
Our bus drivers take the safety of your children very seriously. They ensure that where they stop to collect / drop off your students is the safest place to do so.
If there are any obstacles on the road side they cannot do this. Rubbish bins have become an issue. Please be aware when you put your bins out that they do not get in the way of the buses safely parking off the road, we do not want any accidents. Thank you for your co-operation.
If you have any queries or concerns please don't hesitate to contact Scott Brown from Smart Environmental on 0275660507
Wanting to purchase 11 or 12 Rising 1 Year Hereford cross steers? Phone Debs on 0273895278
Nãku i runga i aku mihi ki a koe – Yours with thanks
Richelle McDonald
and our team –Jill, Phil, Debs, Susannah, Rachel, Julie, Maureen, Heather, Tracy, Mary, Sarah, Ross & Linda.


Print or Save this Post