Nga mihi nui ki a koutou katoa – warm greetings to everyone
Positive:

 
Our REPS focus this term is being positive. We love it when you help us at home. Here are some great ideas for you to start your child's day off in a positive light!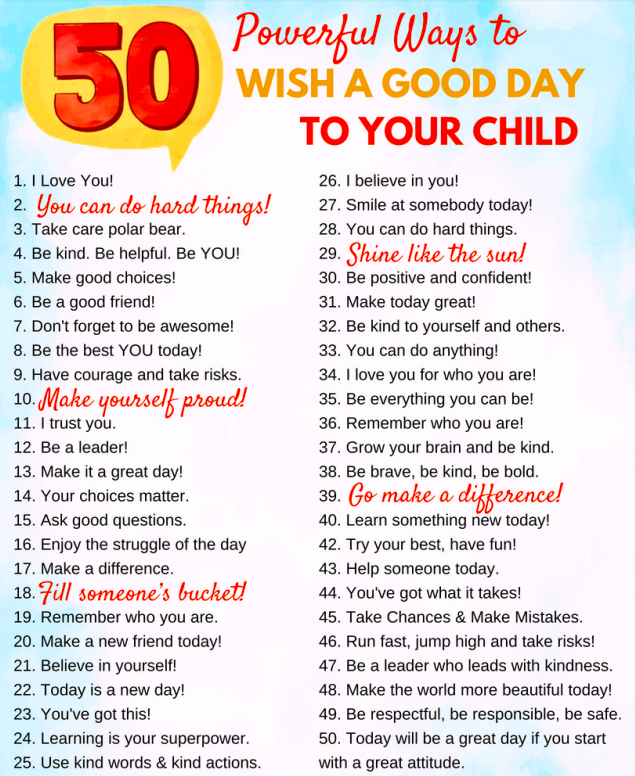 Uniform:
As you will know by now, we have been looking at implementing a school uniform at Reporoa Primary School. This began last year in August with a question in the community survey. The results of this survey told us that it was something the majority wanted and we needed to investigate further.
This year we canvased parents at the SLC's (Student Learning Celebrations). We had examples of what the uniform could look like. Again, the results were strongly in favour of a uniform.
Communication about the uniform has also been ongoing in the newsletter and on facebook.
The Board of Trustees have decided that this year the only part of the uniform that will be implemented is the sunhat in Term 4. The rest of the uniform will be staggered in its implementation during 2019 (more information is to come out about this later, including purchasing info.).
The hat is black with our school logo and can be purchased from The NZ Uniform shop. This supplier was chosen as they could provide parents with everything they need all in one store and they would have it available all year round already embroidered ready to purchase. Online purchases are also possible.
Year 5 and 6 students WILL NOT be required to purchase any uniform in 2018. Existing school sunhats will be provided for this cohort of children.
Keep an eye out for information on how to purchase – coming very soon!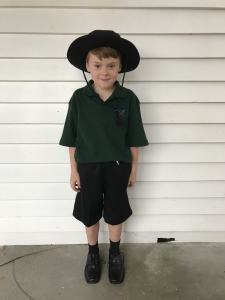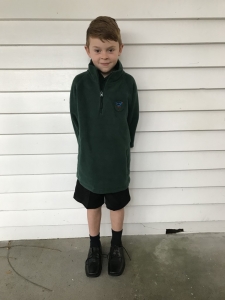 Enjoying our garden:
Room 3 children taking advantage of the break in weather to use one of our new Apps called 'Kaleidoscope". We combined technology and the natural environment to create videos exploring our environment to find geometry in nature.
Reminder that from next week, that every Thursday is gardening day at Reporoa. Parents and Grandparents are welcome to come over and join us at lunchtime or come earlier and stay later. We need interested whanau to help each class to begin their gardens. Text or call Susannah 027 366 9867 for further information.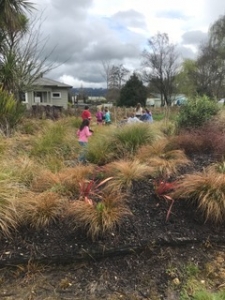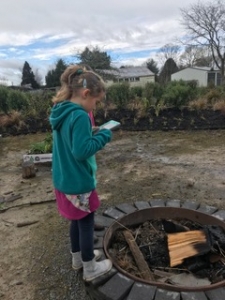 Reminder -REPOROA PRIMARY SCHOOL ANNUAL PET & FAMILY FUN DAY 2018:
SUNDAY 14th OCTOBER 2018 9am – 1:00pm
For those children who need help finding a lamb to rear we have made arrangements with Landcorp's Sheep Milking Farm.  Newborn ram lambs will be available towards the end of August.  The breed will be East Friesian X or Awassi X.  For more details or to register your interest contact Kyle Brennan  3338664. LAMBS & KIDS (GOATS) MUST BE BORN BETWEEN 25th  July & 25th September. Lamb/Kid rearing booklets are available to collect from the school office or ask your teacher if you would like one. Domestic Pets can be of any age. Dogs must be small. Postponement date is Tuesday 16th October. Group Day Friday 19th October at Lake Rerewhakaaitu School.  Any enquiries ph/txt Hine 027 307 2915, Kyle 07 333-8664 or Kylie 027 254 1488
Stars of the week:
Ka Rawe te mahi (awesome work) to Alex and William for their great writing last week. Keep up the super effort!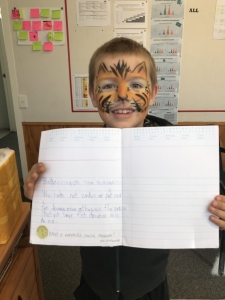 Sports:
Winter Sports:
Winter sports Cancelled
Bike Taupo:
Last Monday the junior team had a bike day with the assistance of bike Taupo. They had lots of fun learning how to put a helmet on correctly, take care of their bike, and ride around a course. Ka pai Junior team!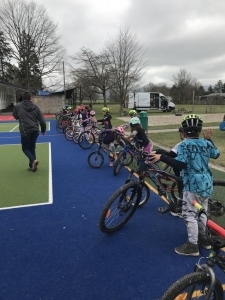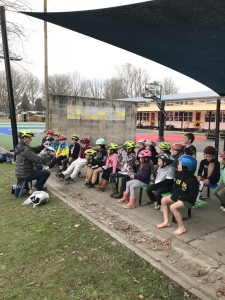 Youthtown:
Every Monday we are fortunate to have Youthtown come and teach us sporting skills. This term we have been working on our football skills.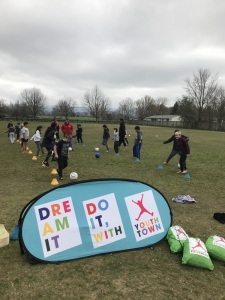 Raising money for our garden: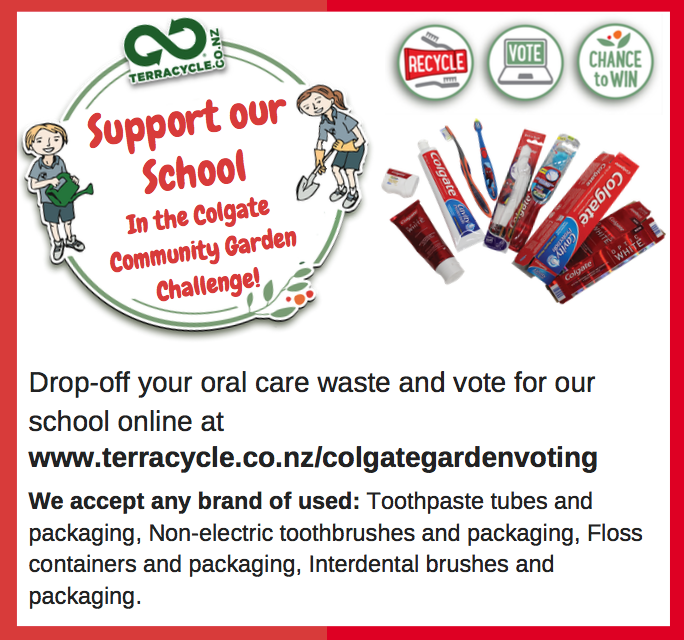 Calendar:
| | |
| --- | --- |
| | |
| Tues 6th Sept | Winter Sports CANCELLED – grounds are too wet |
| Wed 12th Sept | BOT Meeting 11am |
| Thurs 27th Sept | Loud Shirt Day |
| Fri 28th Sept | Teacher Only Day – No School |
| Sun Oct 14th | Pet Day pp Tues 16th Oct |
|  Fri 19th Oct | Group Day – Lake Rerewhakaaitu School |
| Fri 28th Sept | Term 3 finishes |
| Mon 15th Oct | Term 4 begins |
Other Notices:
NETBALL UNIFORMS
We need all netball uniforms returned to school, including jackets – thank you.
School Account Details:
Account payments can be made directly to our school ASB account using online banking.  The account number is: 123155 0134517 00
Remember if you get a new cell phone number  to notify the school so we have up to date records, also the office needs your up to date email address so the newsletter can be emailed out – thanks.
FRIDAY LUNCHES: 
Due to less parent help for lunches in term 3, the menu has been scaled back. More lunch options will be back in Term 4 – Thank you. Click here for the lunch order form…
http://www.rep.school.nz/lunches/
Absences:
Reminder if your child is absent either text, leave a message fill in an or on-line absent form. We also are required to fill in the reason they are away, so remember to include this in your message – thanks.
Breakfast club:
We have breakfast club on Monday, Tuesday and Friday mornings.
School Photos:
We know what a busy time this is so if you forgot to get your photo orders in it is not too late. Email masterpiece@xtra.co.nz and they can still organise these for you. Alternatively if you pay by internet banking you can send your envelope to school and I will organise it for you – thanks.
I'm wanting to purchase 11 or 12 Hereford cross steers Phone Debs on 0273895278
Nãku i runga i aku mihi ki a koe – Yours with thanks
Richelle McDonald
and our team –Jill, Phil, Debs, Susannah, Rachel, Julie, Maureen, Heather, Tracy, Mary, Megan, Ross & Linda.


Print or Save this Post