Nga mihi nui ki a koutou katoa – warm greetings to everyone
Welcome powhiri:
We have a number of newcomers to the school this year. To welcome them, last Monday we had a powhiri in the hall in place of our usual Monday assembly. A big thank you to all who came. It was a wonderful time together and is something we will do at the beginning of every term. A very big thank you to our kapa haka leaders who ran the event with mana. I was very impressed. Ka rawe te mahi!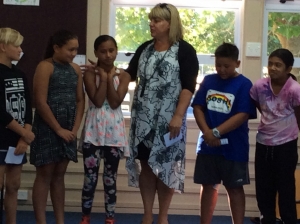 In this weeks assembly, Whaea Jill asked some of the newcomers what their first impressions were of Reporoa Primary School. I was very proud to hear their answers: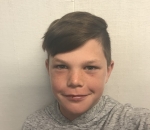 Kade – "People are kind"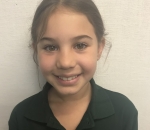 Myah – "There are no bullies"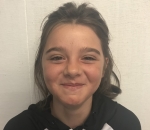 Leah – "There is lots of respect. Kids listen to the teacher."
This is encouraging as our PB4L (Positive Behaviour for Learning) focus this term is respect. We have been learning about communicating respectfully with each other and also how to respect our environment (including the classroom and toilet block).
Food:
It is timely at the start of the year to have a few reminders about how we do things at Reporoa Primary School. We have healthy food guidelines and procedures which can be found within our policies and procedures on schooldocs. The main points are:
At Reporoa School, we promote a healthy lifestyle to our community – students, staff, and families – as part of our commitment to a safe school environment.
Educating students about nutrition and encouraging healthy eating habits contributes to their personal success and well-being, and to a healthier community for everyone.
Promoting healthy food choices
Healthy food choices are important to establish in childhood to support the child's immediate physical and mental growth and development, and to set behaviours for the future. We encourage and educate our students to be responsible for their own health and to follow 
 food safety guidelines.
We deliver clear and consistent messages about nutrition by:
ensuring that any food provided by/through school follows national food and nutrition guidelines
incorporating nutrition education across the curriculum, including the health programme
encouraging staff members to model healthy food choices
communicating our nutrition messages to the wider school community in various ways, including the newsletter
acknowledging the cultural diversity of our community with our nutrition messages
considering our nutrition messages when deciding on class rewards and celebrations, student prizes, fundraising activities, and school camp menus
actively promoting physical activity as the partner of good nutrition.
Our enrolment pack contains our nutrition message and tips for healthy lunches.
Additional points to note are:
We allow milk and water to drink at school. Please do not send juice or fizzy.
Children will bring their packaging back home in their lunchbox.
Policy Review:
Each term we have some policies up for review. Some of them are able to receive feedback from parents. This term we are reviewing the 'school swimming pool' and 'alcohol/drug and other harmful substances' policies. Please follow these instructions to give feedback on these policies:
Instructions for reviewers
Go to http://reporoa.schooldocs.co.nz/
Username = reporoa, password = pukeko
Click on 'Current Review'
Follow the link to each policy in the table.
Read the policy.
Click the red Policy Review icon at the right-hand top corner of the page. A new screen will appear.
Select your role (board member, staff member, or parent/caregiver) from the drop-down list.
Enter your name (optional).
Submit your ratings and comments.

If you don't have internet access, school office staff can easily provide you with printed copies of the policy and the review form.
Camps:
Permission forms, health forms, parent help forms and student contract forms have come home for the year 3/4 camp to Wai-o-tapu, and the year 5/6 camp to Whirinaki. These need to be back before Thursday 7th March. Thank you to those who have already returned them. Parent helpers will be chosen shortly after this date and a parent meeting will be held to further plan the camps.
If you have not seen the forms, or have lost them, please contact the office for another one. We would like to make sure all children are able to attend.
The year 5/6 students will begin fundraising for their camp shortly. See Whaea Jill if you can help with this. Some families are doing their own fundraising which is a great idea too!
Matatini:
We wish Kōkā Piri all the best as she competes at Matatini – our National Kapa Haka competition in Wellington this week. This is a very large event and she has been training with her Nelson group for a long time. We look forward to hearing about it when she returns next week.
Room 6 have had Whaea Chelsea yesterday and today, and will have myself and Mrs Vine for the remaining days this week. We apologise for the inconvenience of having a number of relievers but relievers are very difficult to come by in the current educational market with such a shortage of teachers. Wherever possible, we are keeping to the planned curriculum programme left by Kōkā Piri.
STEAM (Science/Technology/Engineering/Art/Maths):
Our STEAM programme began last week with our junior classes who enjoyed their programme in the whanau room with Karla Shaw. All classes will receive 6 blocks of STEAM throughout the term on a Wednesday.
Karla is after a few things to help run her programme this term. Please send them to school if you can:
Paper – cardboard tubes, large pieces of cardboard, flattened boxes, paper with at least one usable side. 
Plastic – plastic bottles any size, plastic bottle caps, plastic meat trays, plastic takeaway containers, yoghurt pots any size.
A few things to remember:
Please don't send toilet paper rolls, cardboard that has housed washing products, items that have oil of grease on them. 
Make sure all recyclable materials are clean and dry.
Nathan Wallace is coming to Taupo: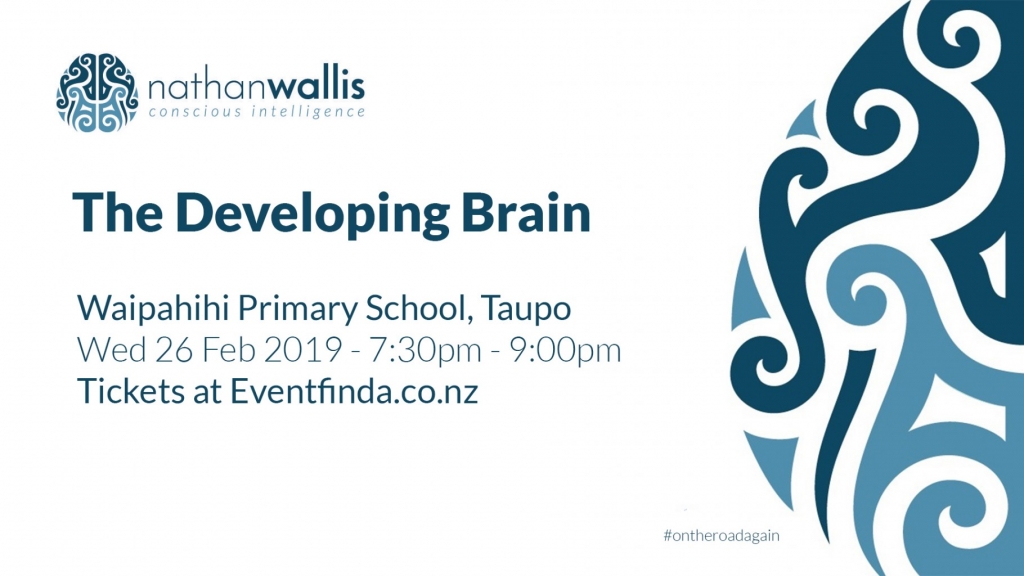 Thank You:
Our breakfast club is back up and running. The children enjoy getting together in a positive way in the mornings. A huge thank you to Puti who runs this. It helps the teachers in so many ways and avoids so many issues both before school and during the day. We do rely on donations though and are in need of:
Please send these items to school if you can help!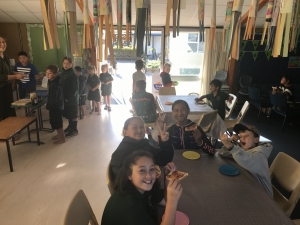 African Drumming:
After great success in the Waikato, Bay of Plenty and Auckland areas, African Drumming are touring New Zealand with their well-established Drum and Dance workshops.
Drumming has many proven health benefits to help students thrive throughout the school year: it invigorates students' minds, stimulates cognitive function, supports focus and helps communication, recharges group dynamics and relieves stress.
The African Drumming Workshop will be at Reporoa Primary School 28th February 2019. It will cost $4.00 per student, this can be paid by cash at the office or pay directly into the school bank account 123155 0134517 00. Each child has a drum.
Board of Trustees: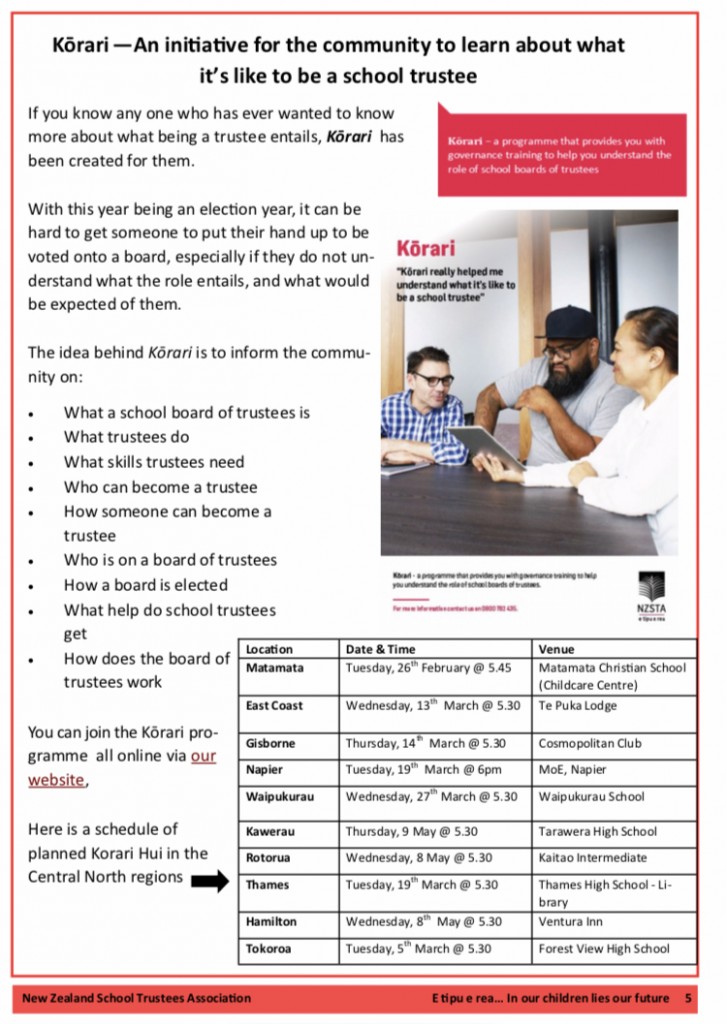 Sports:
Swimming:
Swimming has already started with classes swimming daily. Please remind your child to bring their togs every day!
School swimming sports are on the Tuesday the 26th February (week 5) at 11am for juniors at our pool, and 1:30pm for seniors at the college pool.
Cluster swimming sports for seniors is on Tuesday the 12th March at the college pool. Postponement for this is Thursday the 14th March.
Other Events:
Coming up is the RATS duathlon and top schools events. Information has gone home with interested students and needs to be returned to get the teams organised.
Staff:
Kōkā Piri (Jazmine Elkington) is our teacher in charge of sport and can be emailed at jazze@rep.school.nz
Jolene Guyton is our sports co-ordinator. She will be managing the entries, permissions, transport and sports uniforms for the teams.
Calendar:
Tues 26th Feb
School Swimming Sports
Thurs 28th Feb
African Drumming
Fri 1st Mar
Go Bananas starts
Tues 5th Mar
Rats Kids Duathlon

($10 entry fee)

Thurs 7th Mar
Top School
Fri 8th Mar
Teacher Only Day
Tues 12th Mar
Cluster Swimming Sports (Seniors at the College)
Thurs 14th Mar
Cluster Swimming Sports postponement
1st – 3rd Apr
Senior Camp Y5/6
3rd – 5th Apr
Y3/4 Camp
 Tues 9th Apr
Cluster Summer Sports
Thurs 11th Apr
Cluster Summer Sports postponement
 Fri 12th Apr
 End of Term 1
Mon 29th April
Term 2 begins 9:00am
Other Notices:
School Account Details:
Account payments can be made directly to our school ASB account using online banking.  The account number is: 123155 0134517 00
Remember if you get a new cell phone number  to notify the school so we have up to date records, also the office needs your up to date email address so the newsletter can be emailed out – thanks.
FRIDAY LUNCHES: 
Lunch menu
http://www.rep.school.nz/lunches/
Absences:
Reminder if your child is absent either text, leave a message or fill in an on-line absent form. We also are required to fill in the reason they are away, so remember to include this in your message – thanks.
Nãku i runga i aku mihi ki a koe – Yours with thanks
Richelle McDonald
and our team –Jill, Jazz (Piri), Debs, Chelsea, Susannah, Rachel, Julie, Maureen, Heather, Mary, Karla & Linda.


Print or Save this Post