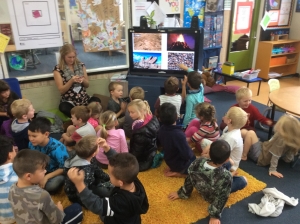 This week we looked at the geosphere. We learnt that the geosphere is made up of lots of different things like lava, rock, sand and pebbles – these are all non living things.
Then we went outside and made our very own volcano in the sandpit and then we came back and wrote our scientific process.
Sam – Our volcano exploded we got red hands!
Noah- We made the volcano with sand.
Sophie – We worked as a team to make our volcanoes
Emma – We put our learning on Seesaw
Amy – We made it with sand and then it exploded!

Print or Save this Post