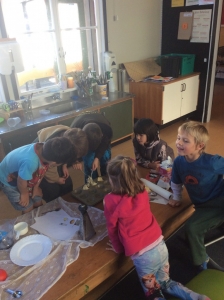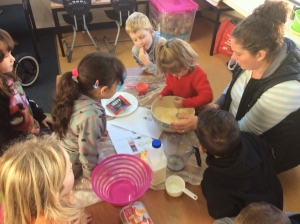 In our Learning Zones we have added a baking zone. Today we made cheese muffins. We made them with milk and eggs and flour and cheese.
We took turns to add the ingredients and to mix it all together. We followed the instructions on the paper and used measuring cups to make sure that we used the right amount.
They tasted delicious!
Sam – Next week my mum is going to help in the baking zone!
Aaliyah – We washed our hands first
Sophia – We took turns and were respectful with each other!
A big thank you to Olivia's mum Kate for helping out!

Print or Save this Post