Nga mihi nui ki a koutou katoa – warm greetings to everyone
Garden to Table (GTT):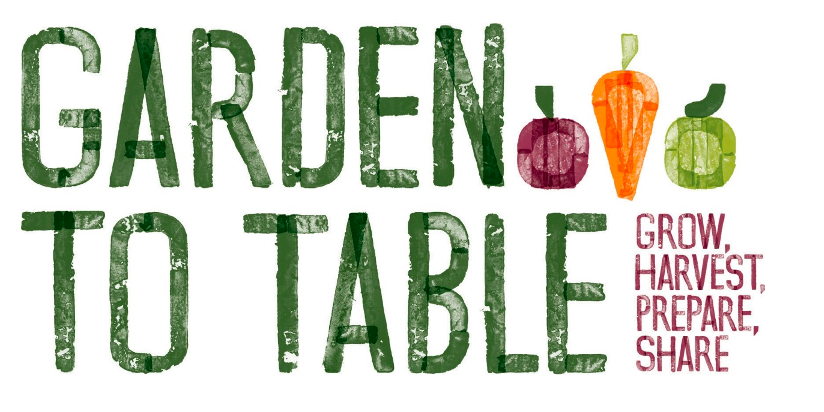 We are very pleased to announce that we are now officially a Garden to Table school. Susannah Engel is running this programme on a Friday by releasing the teacher for a full day, twice a term. Part of the day is spent in the garden learning about planting kai/food. Part of the day is spent in the kitchen learning how to prepare the food we have grown.
Garden to Table has 5 important philosophies around the programme:
The children do everything themselves in the garden and kitchen – The adults may briefly demonstrate, explain and guide the children but should not do the tasks for them.
Garden to Table is about real life experience so, everything (be it tools, bench heights or kitchen equipment) should be as it would be at home.
The Garden to Table programme is designed to instil a love of good food in children so that they grow up with a positive attitude to food.
In Garden to Table the sharing is equally important as the growing, harvesting and preparing. The simple act of sharing food around a table is a powerful one – it enables children to feel cared for and nurtured and is another way that teaches children the joy of good food.
GTT is linked to the NZ Curriculum across all subjects. To ensure this linking takes place it is essential the connection between Garden to Table and the classroom is established from the very beginning.
Our students are loving their day in the garden and kitchen with Whaea Susannah. Often she has visitors from other classes popping in to help too!
We need you!
Volunteers wanted for our kitchen and garden programme. Our school is introducing the Garden to Table programme. It's a unique and inspiring programme teaching our children how to grow and harvest produce grown in the school garden, to then be prepared and shared in the school kitchen. For this to be successful, we need you! This project relies on the support of volunteers to work with children in the garden and kitchen, sharing their experience, enthusiasm and knowledge. You don't have to be an expert! Our Garden and Kitchen Specialists are always on hand to provide expert advice and oversee the sessions. You just need to be interested in helping children learn about growing food, cooking and sharing food, and enjoy working with children. Have we talked you into it? We'd love to hear from you! Contact the office for more details.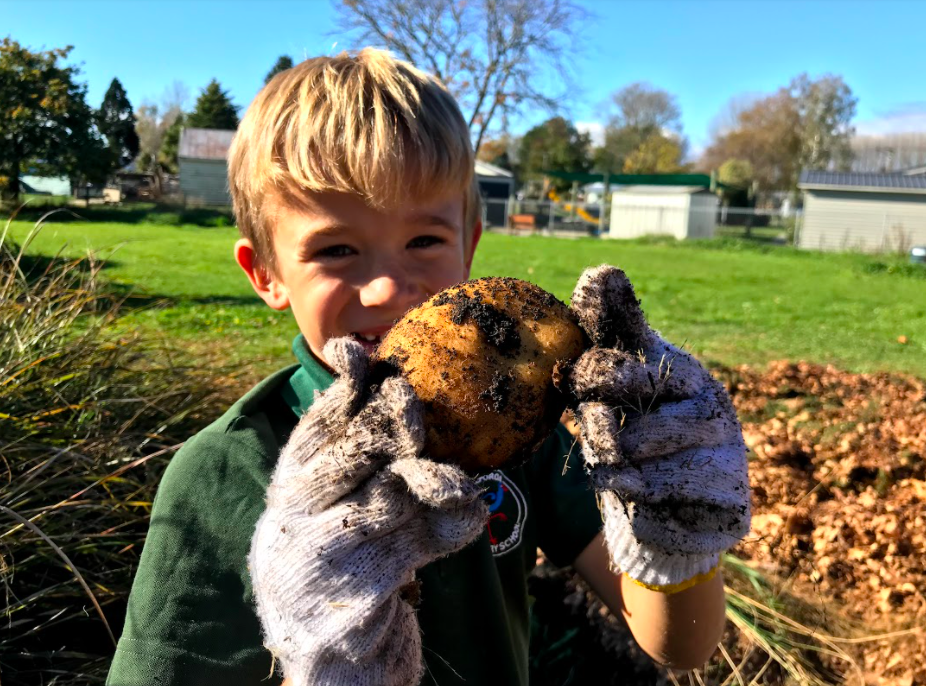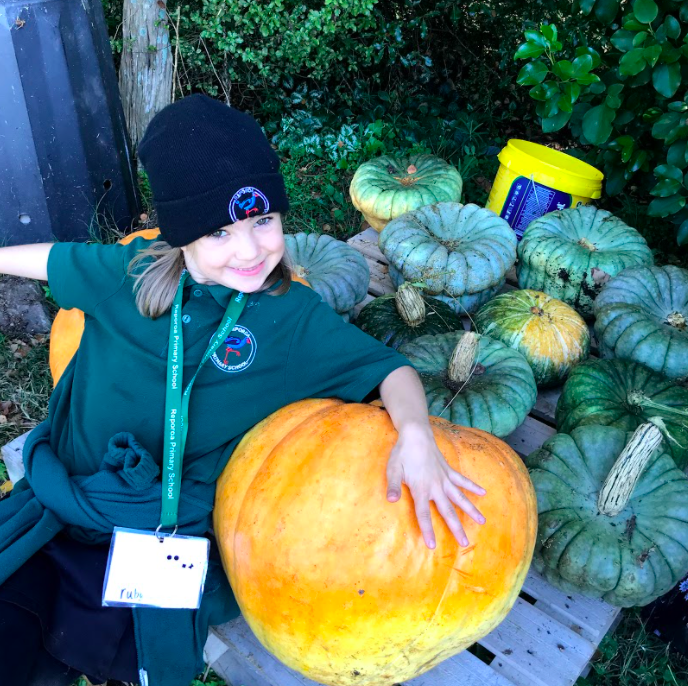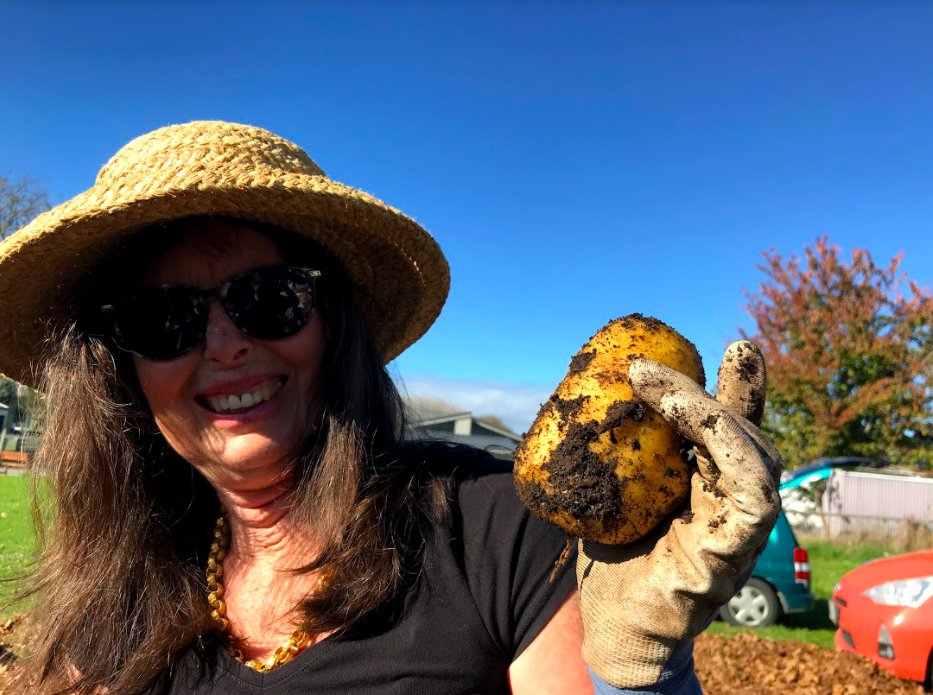 Lunches:
Last week and this week I have asked the teachers to record those students who are not eating our healthy lunch options and what they have had in their lunch boxes instead. On Wednesday I met with the MOE healthy lunches advisor who noticed a large amount of unhealthy packets coming out of lunch boxes at morning tea time. Watch this space as we will be discussing at board level what our food expectations are at Reporoa Primary School.
We are a water school:
A friendly reminder that at school we drink water. We do not allow juice, fizzy, or sports drinks. Please do not send these to school as it causes upset when we take it off your child. They are able to have it returned at the end of the day.
SCHOOL PHOTOS: Mon 5th July
The photographers arrive in the morning and take individual photos and Family photos, if you would like to have College students in the photo you will need to arrange this with the college. If you have preschoolers to be  in the photo phone the school office and let us know.
Photos are taken on Monday and when they are ready to be ordered you will receive an envelope with a copy of the photos taken, this is when you order.
SLC's – Student Learning Conferences:
SLC's (Student Learning Conferences) will be held on…
Tuesday 6th July 2020 3:30 – 5:00pm
Teacher Only Day – Wednesday 7th July 2020 9:00am – 5:00pm
This year our SLC's will be 20 minutes and will include SeeSaw and your child's report, which is now online through our Student Management System – HERO.
(Please note, Wednesday 7th July is a teacher Only Day so please make arrangements for your children as teachers will be conducting their SLC's. Children are expected to attend the SLC with their parents/caregivers for the 15 minutes.)
Online Mid-Year reports will be live for parents on Friday 2nd July.
To book a session with your child's teacher please go to our school app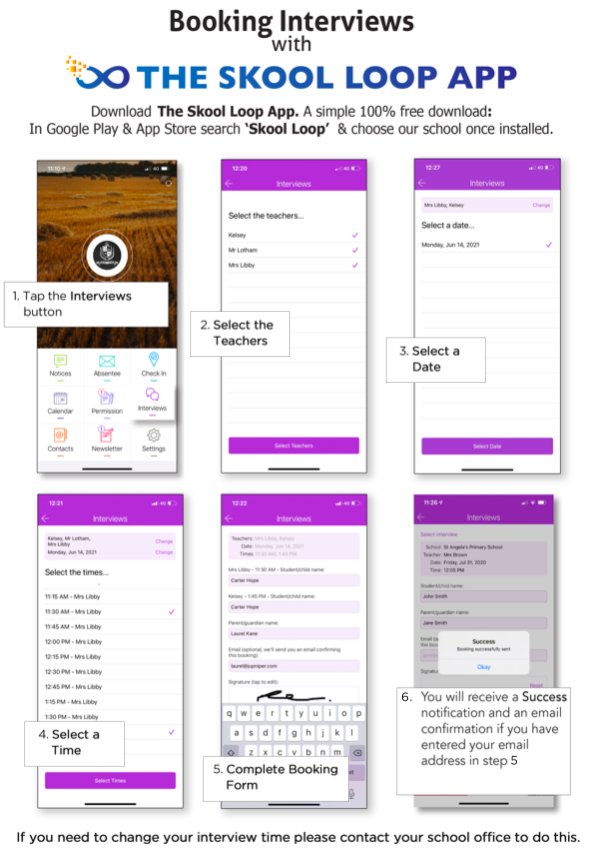 Cyber Safety/Digital Citizenship:
Every student signs a cyber safety agreement on entry to Reporoa School. We are revisiting this in classes this week as we have had a small misuse issue arise. Rest assured this has been dealt with but it was a timely reminder for us to keep our expectations front and centre. It would be helpful if parents/whanau could reiterate these messages at home too. The agreement is states…
As a Reporoa Primary School Student, I will…
* Only use School digital resources when my whanau and I have signed my user 
agreement and returned it to school.
* Be a responsible digital citizen and follow our Digital Citizen guidelines.
* Only use the iPads and other digital resources for my schoolwork and only 
with my teachers permission.
* Only go online or use the internet at school when a teacher gives me 
permission.
* Ask my teacher and not show other students if there is something I'm not sure about.
* Ensure my online presence is in accordance with the Reporoa Primary School Values (REPS).
* Not tell anyone my password.
* Not give out personal information in any form on the internet.
* Understand these rules will help us to stay safe when using digital resources at school.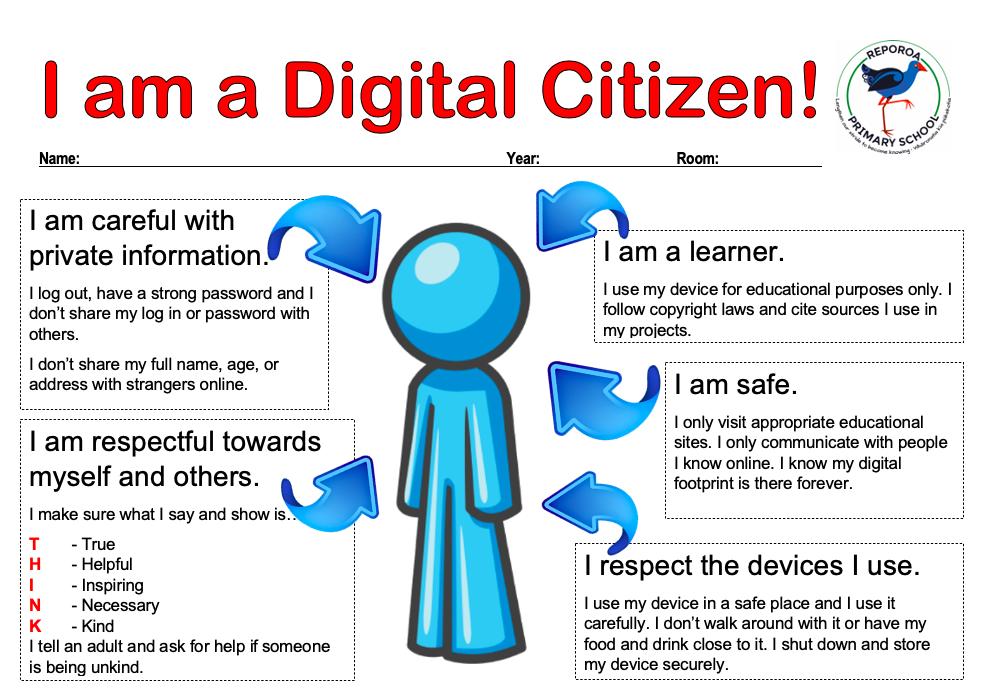 Board of Trustees:
Board of Trustee chats
Over the next few months we will be introducing our Board of Trustees to you in the newsletter, If you think being on the BoT is something you would like to look into more please make contact as we would love to hear from you.
Kia Ora Katoa my name is Kate Bowron and I have been given the opportunity to become the Board Chair here at Reporoa Primary. I am a Stay at Home Mum of 4, three of which are here at the Primary School. My Husband Tim is the farm manager at Goudies Station which stocks Sheep/Beef and Deer, as a family we love to spend time at the lake in the summer and going camping with wider family.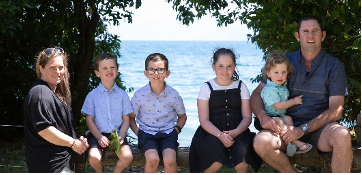 Here are a few of the topics we discussed at our last Board meeting:
Playground: As you are all aware the big fort/playground is out of bounds, as a board we have started the process of looking at a new structure.  Three companies have been approached and we are looking at our options.  This is not a quick or cheap process so please bear with us as we work through it.  We look forward to being able to provide an amazing playground for our school.
Health and Safety Audit: We will be looking at getting a Auditor in to help us go through our school make sure we are not missing anything. This is an important part of our responsibilities as BoT.
Farewell: We would like to thank Kay Forrest for her contribution and dedication to the BOT over the last few years. Kay has handed in her resignation from the board this month. The board will be discussing the process for adding a new board member at the following meeting.
Playground:
The playground committee met yesterday to view possible designs. We are going back to the three companies involved with some feedback, before choosing some to send out to the community for feedback. We are excited that the process has finally started!
Sports:
Congratulations to those who entered the Reporoa Valley Cluster Cross Country. Certificates will be given our this Friday in assembly.
HERE'S WHATS COMING UP IN TERM THREE 2021:
Amazing Race: Wed 11th August
Calendar:
| | |
| --- | --- |
| Tues 29th June | CBOP X-Country |
| 2nd July | Reports Home |
| Mon 5th July | School Photos |
| 7-9 July | Life Ed Caravan |
| Fri 9th  July | End of Term 2 3:00pm finish |
| Mon 26th July | Start of Term 3 |
| Wed 11th Aug | Amazing Race |
Other Notices:
School Account Details:
Account payments can be made directly to our school ASB account using online banking.  The account number is: 123155 0134517 00
Details: 
Remember if you change address, get a new cell phone number or email address you need to notify the school so we have up to date records. The office needs your up to date email address so the newsletter can be emailed out – thanks.
LUNCHES: 
We are part of the governments healthy lunches programme. Children are provided lunch everyday. If they have any allergies, please let the office know so that allowances can be made. Children still need to bring a drink bottle (water only please) and morning tea every day.
Absences:
Reminder – if your child is absent either text, phone and leave a message, or fill in an on-line absent form. We also are required to fill in the reason they are away, so remember to include this in your message – thanks.
Car Parks:
Please use the car parks provided at the front or back of the school. No vehicles are permitted on the school grounds except for staff or service vehicles.
Nãku i runga i aku mihi ki a koe – Yours with thanks
Richelle McDonald
and our team –Cherie, Jazzmine, Debs, Susannah, Steven, Julie, Maureen, Heather, Colleen, Tina, Karla & Linda.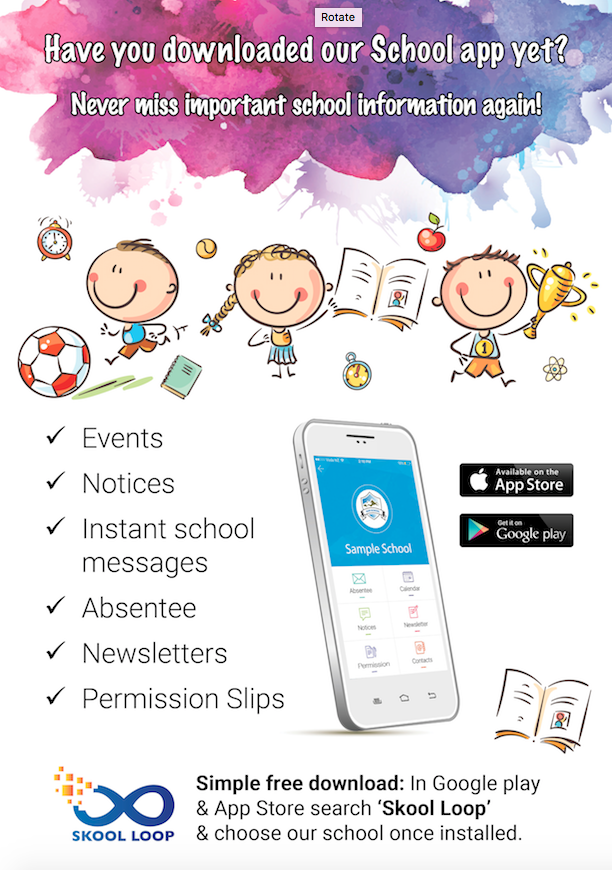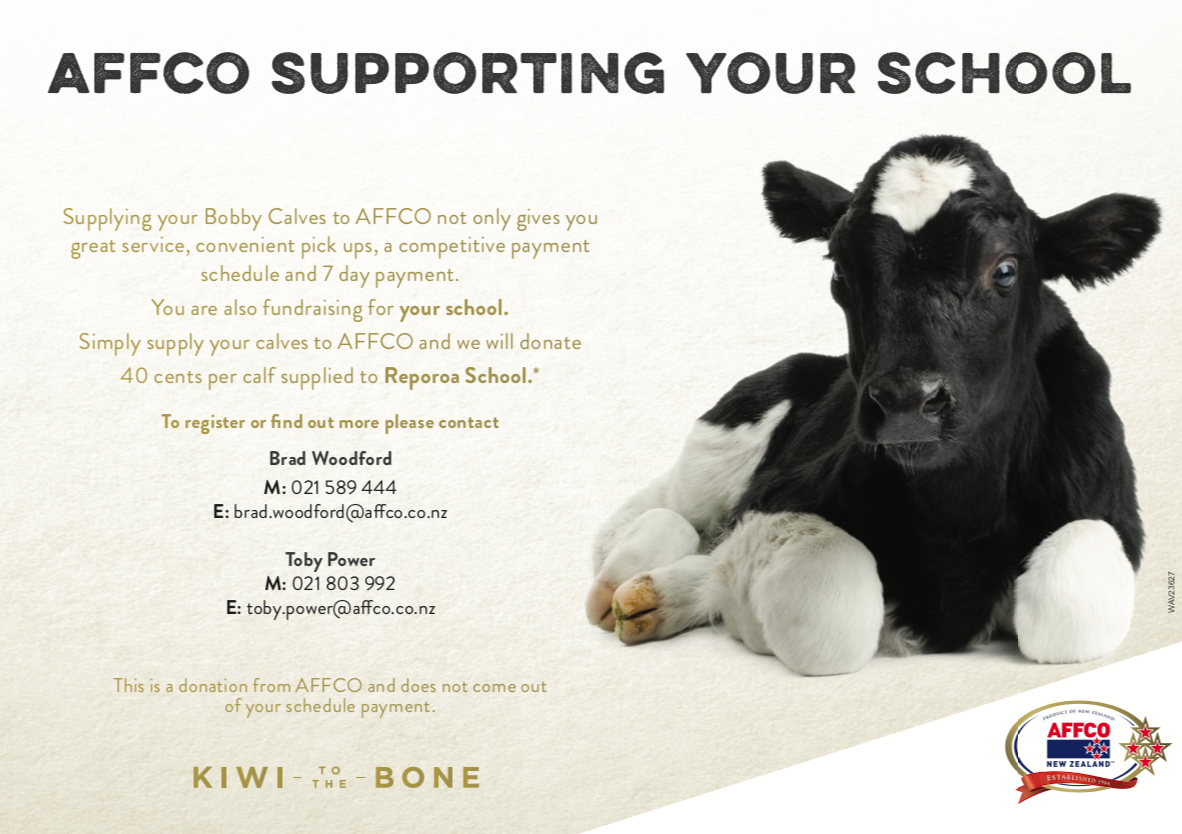 North Fuel:
North Fuel supply Bulk on farm fuel and lubricants for Farmers and Contractors throughout the Primary Sector in New Zealand. One way they give back to the community is via Schools and fundraising events. They also have a large BBQ Trailer for which they bring along for Schools to use on their event days. For every 100 Litres of fuel used by a contractor or farmer in our area they will donate 50 cents to Reporoa Primary School. Once we've reached $1,000.00 against our School, they let us know at which point we choose what package suits us best. We could choose between sports, IT and Stationary Packages.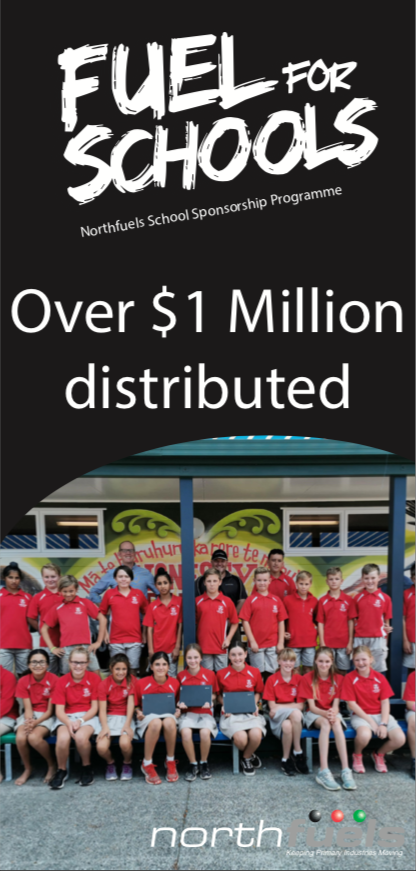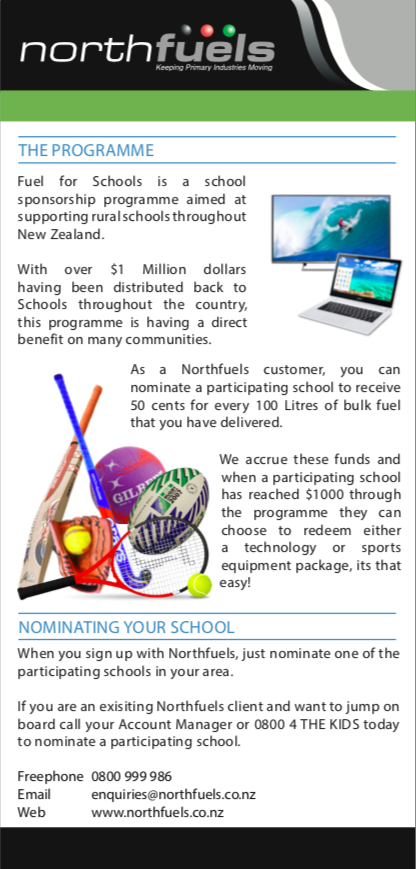 Print or Save this Post