Nga mihi nui ki a koutou katoa – warm greetings to everyone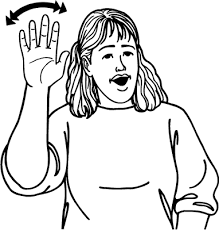 Kia ora, Nameste, Talofa, Konnichiwa, Guten Tag , Gidday, Vannakkam, ni Hao, Kia orana, Hola, Salam, Sa wat dee kha, Dia Dhuit, Goeie Dag, Bonjour, Hello, (please let us know the greeting in your language if it is not here)
Welcome Back!
A very warm welcome back from our unexpected COVID-19 lockdown. It was yet another disruption for our children's learning journey. Thank you to all parents who coped at home with their tamariki throughout this time. Some managed online distance learning really well, some collected the hard packs and worked through them, some children helped out on the farm. These are all valid ways to cope during a lockdown and we appreciate that whanau did their best with the situation they were handed.
Now we are back into learning. With only 3 weeks until the end of the term, we are mindful of the ground we have lost and the urgency around learning progress, especially for our children who are not yet where they should be. Keeping wellbeing in mind, we are not pushing our children unnecessarily but rather encouraging them as much as we can with programmes that engage and motivate.
Noho ora mai, take care!
Reminder – please return all hard packs including the books that were in them. Nga mihi.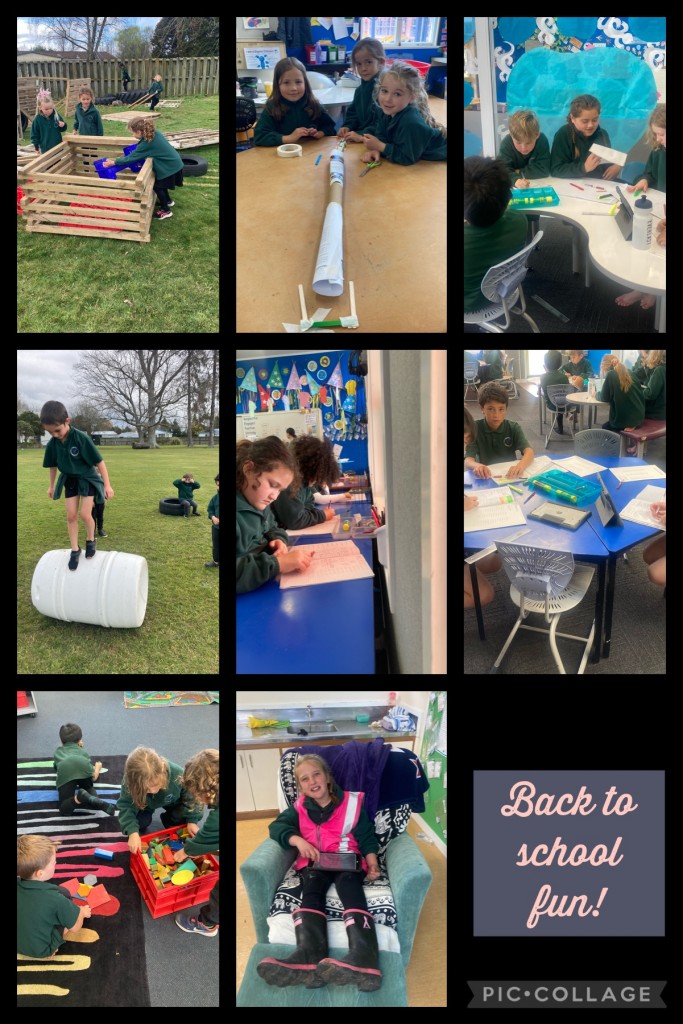 Cancellations:
Due to our current situation in level 2 (hopefully level 1 very very soon), the following events have been cancelled:
The term 3 speech competition as we cannot gather the whole school into the hall. The teams are running these separately and the senior team will select the finalists in house to attend the cluster speech competition in week 9.
The Reporoa Cluster Winter Sports has been cancelled.
The Reporoa College open day has been cancelled.
Obviously our Cultural Festival did not go ahead as we were in lockdown. The cluster of schools will discuss options for possibly holding this at a later date once we are back into level 1. I know a number of our children were horribly disappointed that they could not perform.
We will still have our Teacher Only Day on the last day of this term BUT it will be just our school and not the whole Kahui Ako as originally planned.
Reminder in level 2 – please only come into the school if it is necessary. Sign in, scan the COVID app and social distance when you are here. Nga mihi.
SCHOOL PHOTOS – these will be late this year as the photos are finalised in Auckland and this wont happen until they are out of Level 4.
THANK YOU – Reporoa Primary School would like to acknowledge Reporoa Op Shop's donation of $500. We are very grateful for your support.
Te Wiki o te Reo Maori:
Ngā mihi nui ki a koutou katoa. Greetings to you all. Te wiki o te reo Māori takes place this year between 13 – 17 September. Māori Language Week has been celebrated each year since 1975 and September 14 commemorates the presentation of the 1972 Māori language petition to parliament. At Reporoa School every week is Maori Language week, however we actively support this important week. The 'Māori Language Moment' takes part at mid day on Tuesday 14th September.  Te wiki o te reo Māori provides another opportunity to celebrate and learn te reo Māori to help to secure its future as a living, dynamic, and rich language. Please find supporting resources on https://www.reomaori.co.nz/. We will post our contribution on our website and facebook page.
Lockdown Learning STARS:
Congratulations to the following students who did some amazing work during lockdown and have come back to school flying with their learning. Ka rawe to mahi!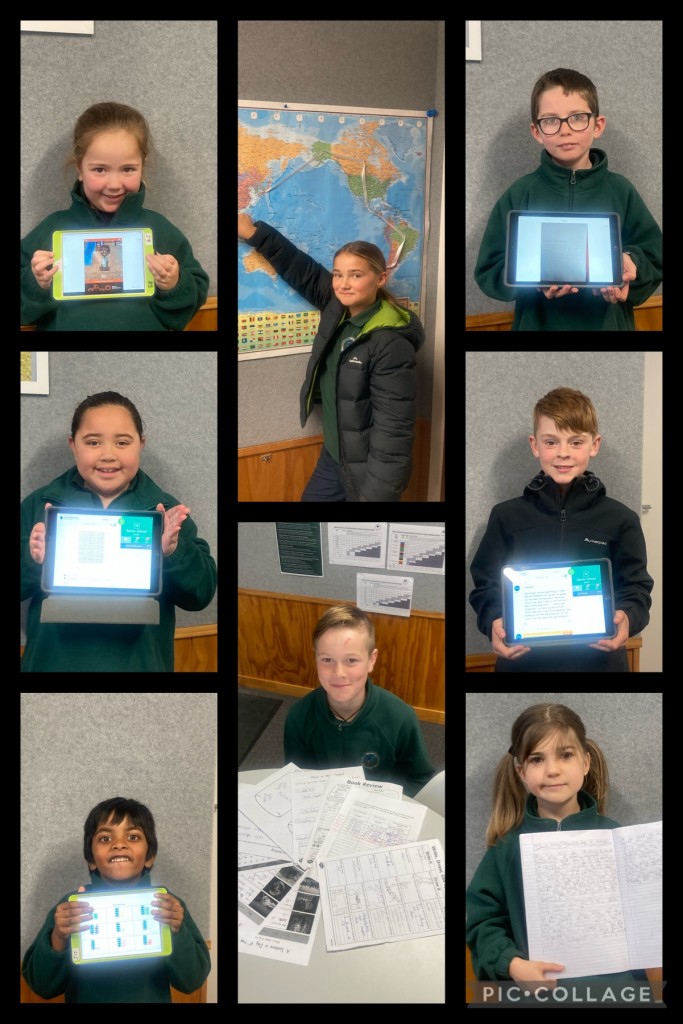 STAR of the week:
Ka rawe to mahi to Hikurangi for his work today. He has been working hard on his learning and staying focussed to finish the task.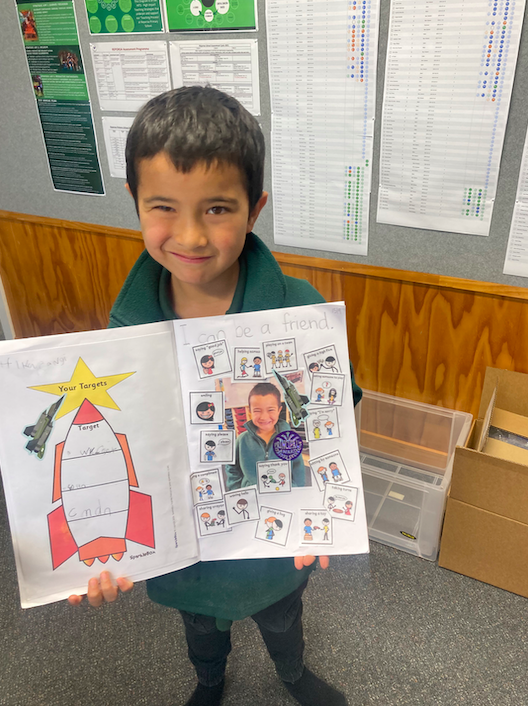 Pet Day (Subject to being in level 1):
Pet Day is coming up at the end of the term 3 holidays. Have you started raising a pet to enter? We need all Pet Day trophies from last year returned – thanks.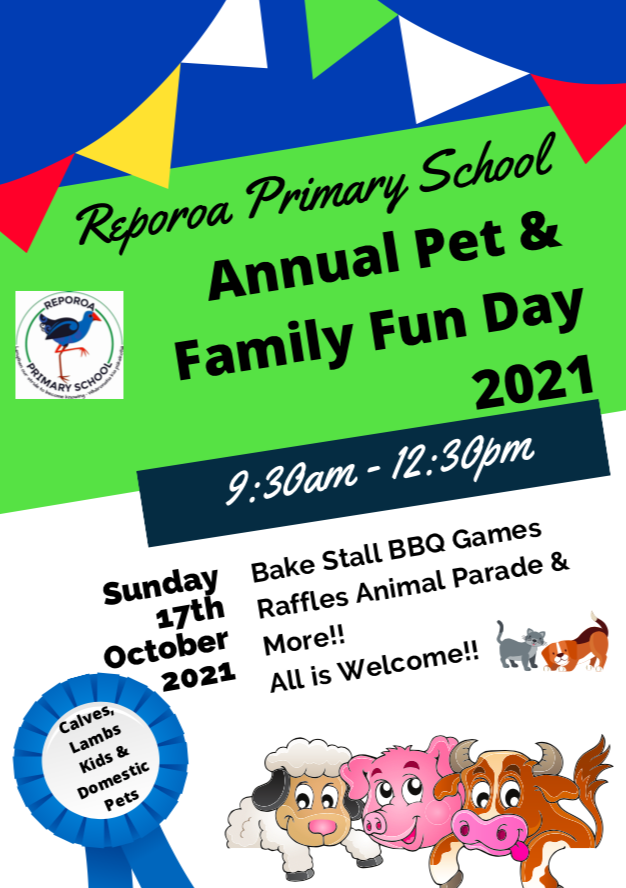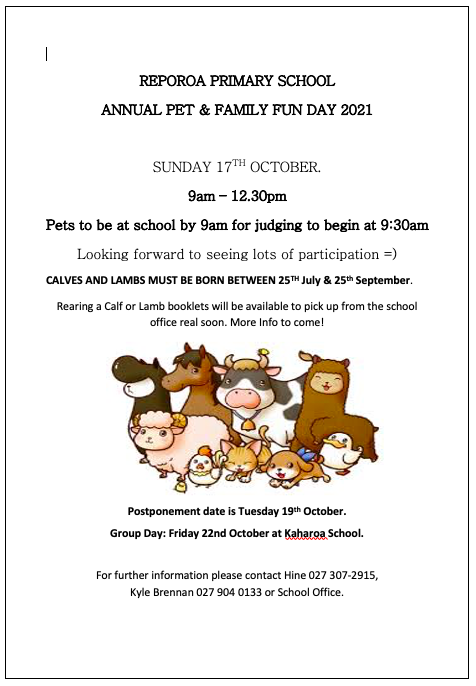 Sports:
Waiting for Level 1
Calendar:
| | |
| --- | --- |
| Mon 20th Sept | BOT Meeting 11:30am |
| Fri 1st Oct | TOD – Kahui Ako |
| Sun 17th Oct | Pet Day pp Tues 19th Oct |
| Mon 18th Oct | Term 4 -9:00am start |
| Fri 22nd Oct | Group Day at Kaharoa School |
| Mon 25th Oct | LABOUR DAY – no school |
Other Notices:
School Account Details:
Account payments can be made directly to our school ASB account using online banking.  The account number is: 123155 0134517 00
Details: 
Remember if you change address, get a new cell phone number or email address you need to notify the school so we have up to date records. The office needs your up to date email address so the newsletter can be emailed out – thanks.
LUNCHES: 
We are part of the governments healthy lunches programme. Children are provided lunch everyday. If they have any allergies, please let the office know so that allowances can be made. Children still need to bring a drink bottle (water only please) and morning tea every day.
Absences:
Reminder – if your child is absent either text, phone and leave a message, or fill in an on-line absent form. We also are required to fill in the reason they are away, so remember to include this in your message – thanks.
Car Parks:
Please use the car parks provided at the front or back of the school. No vehicles are permitted on the school grounds except for staff or service vehicles.
Nãku i runga i aku mihi ki a koe – Yours with thanks
Richelle McDonald
and our team –Cherie, Jazzmine, Debs, Susannah, Steven, Julie, Maureen, Heather, Colleen, Tina, Karla & Linda.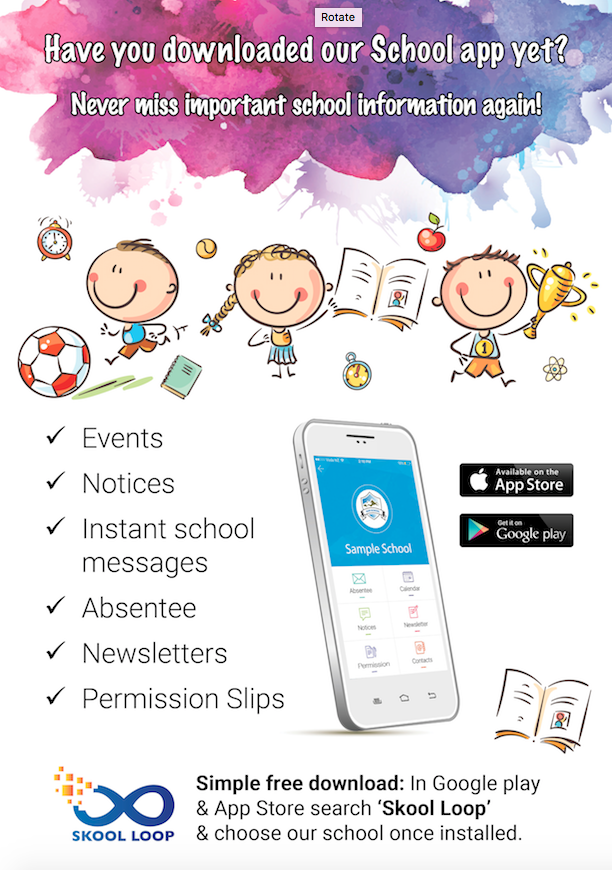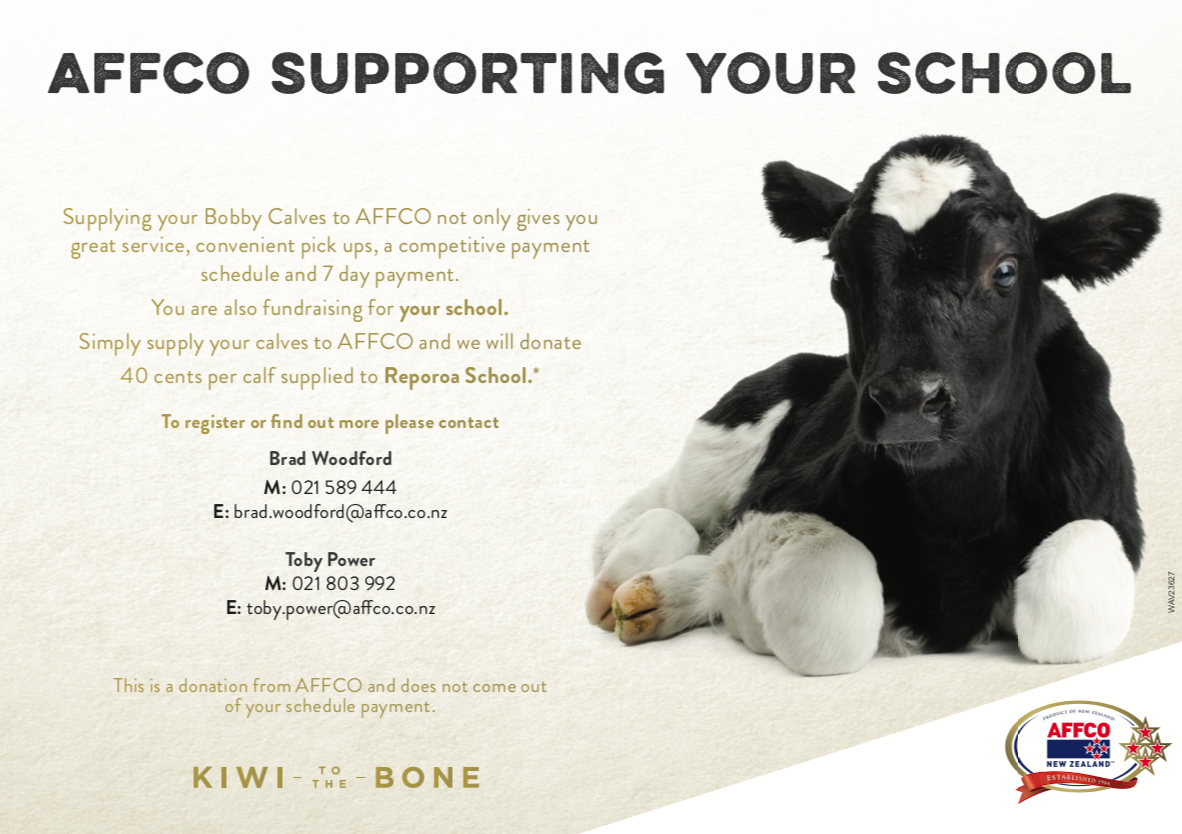 North Fuel:
North Fuel supply Bulk on farm fuel and lubricants for Farmers and Contractors throughout the Primary Sector in New Zealand. One way they give back to the community is via Schools and fundraising events. They also have a large BBQ Trailer for which they bring along for Schools to use on their event days. For every 100 Litres of fuel used by a contractor or farmer in our area they will donate 50 cents to Reporoa Primary School. Once we've reached $1,000.00 against our School, they let us know at which point we choose what package suits us best. We could choose between sports, IT and Stationary Packages.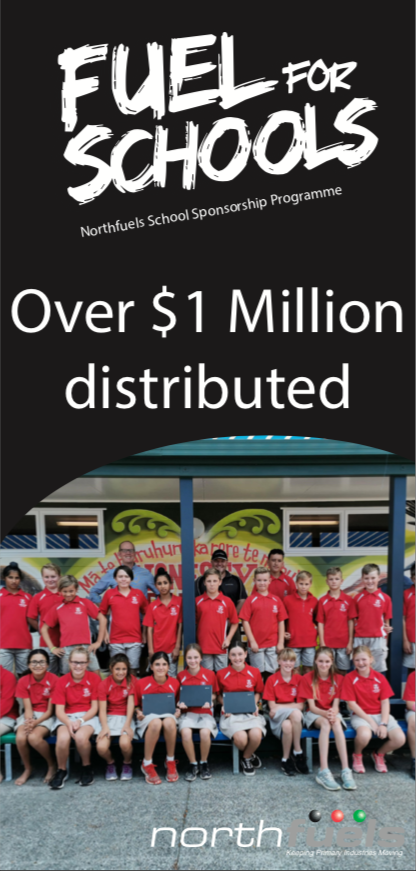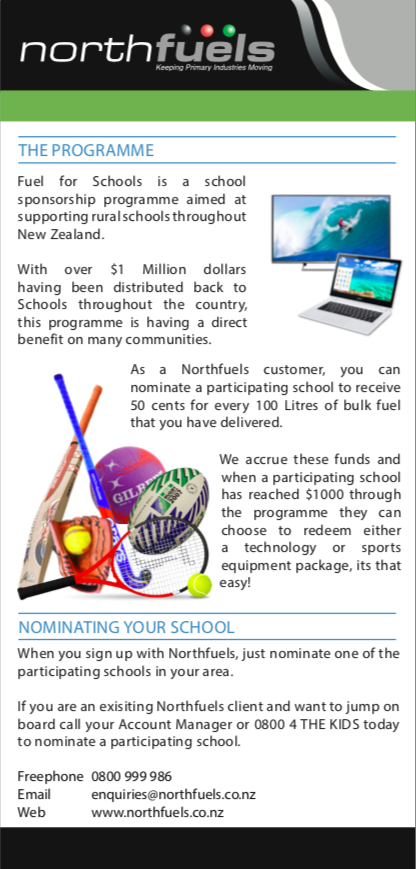 Print or Save this Post